Everything Our Editors Loved in June
The books, movies, podcasts, music, and more that our editors couldn't stop talking about this month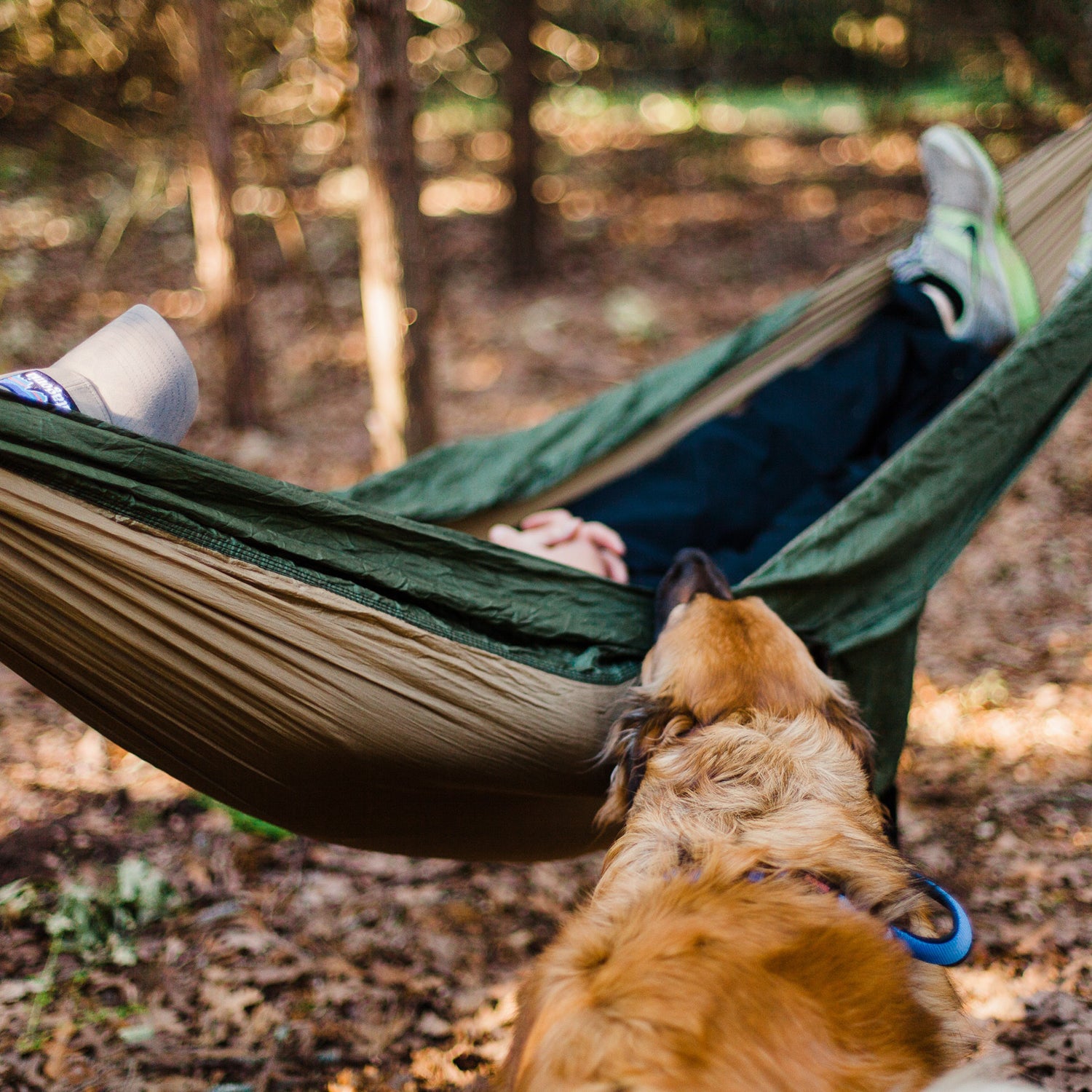 Heading out the door? Read this article on the new Outside+ app available now on iOS devices for members! Download the app.
Someone please send help to Outside headquarters in Santa Fe, New Mexico. After a tragically dry winter, we've moved into a tinderbox summer with a different nearby national forest closing every week. When we're not scouring maps for new places to camp, though, we've been doing a lot of reading and spending time at the movies with Ruth Bader Ginsburg. So it's not all bad.
What We Read
I just finished Watch Me Disappear, a classic summer page-turner. A beloved Berkeley mom and housewife with a radical past in eco-terrorism goes missing on a solo backpacking trip, leaving her husband and teenage daughter searching for answers. Did she get lost in the woods? Was there foul play? Or did she fake her own death to escape her troubled past? The mystery is all-consuming, but my love for the book was sealed in the third chapter, when Outside gets a name check (the mom was a big fan). Gets me every time.
—Chris Keyes, editor
This month I read and reread and wrote into my own notebooks Tremble, a book of poems by C.D. Wright from 1996. I found it at the Santa Fe Library, and though I've read her work many times, I had never seen this collection. She once said something I really love: "It is a function of poetry to locate those zones inside us that would be free, and declare them so." Wright's poems read like incantations demanding, calling up, and speaking into existence that freedom.
—Abbie Barronian, assistant editor
There There by Tommy Orange is one of those books that I finished and immediately began pushing on friends. The basic gist of Orange's debut novel: A big cast of urban Native Americans move through a messy world toward the Oakland Pow Wow, where the multiple stories and timelines converge and come to a head. It's a good plot. But what makes this book so unputdownable is that it reads as if Orange had no choice but to get every single word onto the page. His sentences are packed with urgency. It's a beautiful, heartbreaking book.
—Jonah Ogles, articles editor
My dad and I are planning a father-son trip to Ireland to visit our ancestral land. My dad hasn't been there in more than 20 years, though, and I've never been, so researching the visit has proven tricky. Internet trawling kept leaving me feeling scattered and less than certain that, say, the countryside we want to explore in County Galway won't be a tourist zoo in August. So I closed my laptop and headed to the Travel Bug, the local travel bookstore here in Santa Fe. There, I found Lonely Planet's Discover Ireland guide, which is shorter and more curated than most comprehensive country guides. It skips the long lists of accommodations, and instead homes in on the most interesting places to explore in each region and offers tips on how to avoid the crowds, plus beautifully designed maps and graphics of different towns and sites.
—Luke Whelan, research editor
I just started When: The Scientific Secrets of Perfect Timing by Daniel H. Pink, and I'm already spellbound. Per the book's advice, I'm partaking in an experiment to more closely determine my peak performance hours and the hours where I'm in a trough. (Everyone has a trough, and for most people it's in the afternoon. For instance, Pink warns to be wary of being a hospital patient in the afternoon, as more incidents statistically occur during this dangerous period.) Once I've completed this experiment, I'll be readjusting my work schedule and will have completed a single step toward better productivity, performance, and happiness. I know how hokey this sounds, but so far it's a great read and heavy on statistics. "When" is a question I constantly struggle with for all kinds of decisions. At the very least, I'm hopeful this will be a healthy start to making the most of my days.
—Jenny Earnest, social media manager
I read Amy Chozick's book Chasing Hillary, a New York Times reporter's memoir about covering Clinton's 2008 and 2016 presidential runs. I was expecting David Foster Wallace's "Up, Simba!" for a modern political area but was pleasantly surprised by something different. Chozick is equal parts funny and earnest when describing the hardships of Clinton's campaign (and reporting on it). It's a great read for any politics junkie or someone interested in the inner workings of a presidential campaign and the press.
—Will Gordon, assistant editor
After a very depressing news week, I straight-up Googled "I'm sad." This brought me to the wonderfully honest children's book of the same name by Michael Ian Black and Debbie Ridpath Ohi, starring a little girl, a potato, and a sad flamingo. I immediately Amazon Primed it; this story made me feel better. I hope it makes you feel better, too.
—Aleta Burchyski, associate managing editor
What We Listened To
This month, I went on several long drives, including traveling six hours to Vail for the GoPro Mountain Games. At times, music no longer pumped me up, and I couldn't focus enough for an hourlong podcast. The solution? PodQuiz, 15-minute trivia podcasts. The rounds vary between obvious and obscure—you might have elementary school science facts in one round and historic prison escapes in another. Still, they're a convenient way to kill time and have fun on drives.
—Ula Chrobak, editorial production fellow
I hope you're not looking for something uplifting, because my latest fix has been Caliphate, the New York Times podcast that's all about ISIS. I've long been baffled by how host Rukmini Callamachi—the reporter who covers ISIS for the Times—gets her incredible stories, and it's fascinating to hear a bit of the behind-the-scenes.
—Molly Mirhashem, associate editor
I've been listening to King Krule a lot recently. There's no particular reason, but I haven't been able to get over his stew of jazz fusion, punk rock, and whatever else he throws in.
—W.G.
What We Watched and Otherwise Experienced
RBG, OMG! If you haven't seen the new documentary about Ruth Bader Ginsberg, get thee to a theater. She freakin' rocks. The work Ginsberg has done for the rights of women and minorities is astounding. And her strength, both psychological (she was one of nine women in her 500-person law school class and throughout her career argued cases to an all-male court) and physical (at 85, she can hold a plank position for two minutes!) is impressive. Her life and work are inspiring across the board.
—Mary Turner, deputy editor
In the past month, I've encountered an unusually high number of reasons (good and bad) to send cards. Marriages! Babies! Birthdays! Friends winning awards! Friends moving away. The only problem is I really hate Hallmark cards. (Stop putting words in my mouth, Hallmark!) In my search for alternatives, I found Troubled Birds cards. A friend had already introduced me to these bizarre pieces of art by Matt Adrian, featuring realistic bird paintings overlaid with sometimes inexplicable phrases. ("He gave them the heebie-jeebies. He had nothing else to give.") They aren't useful for every occasion (big no-no for sympathy cards), but sometimes a moody bird is exactly what I need.
—Erin Berger, senior editor
The Outside Twitter feed. Man, that is just such a great stream of words and links and photos. Are you all following it?
—Svati Narula, assistant social media editor
Lead Photo: Heather Mount