Everything Our Editors Loved in March
The books, movies, podcasts, music, and more that our editors couldn't stop talking about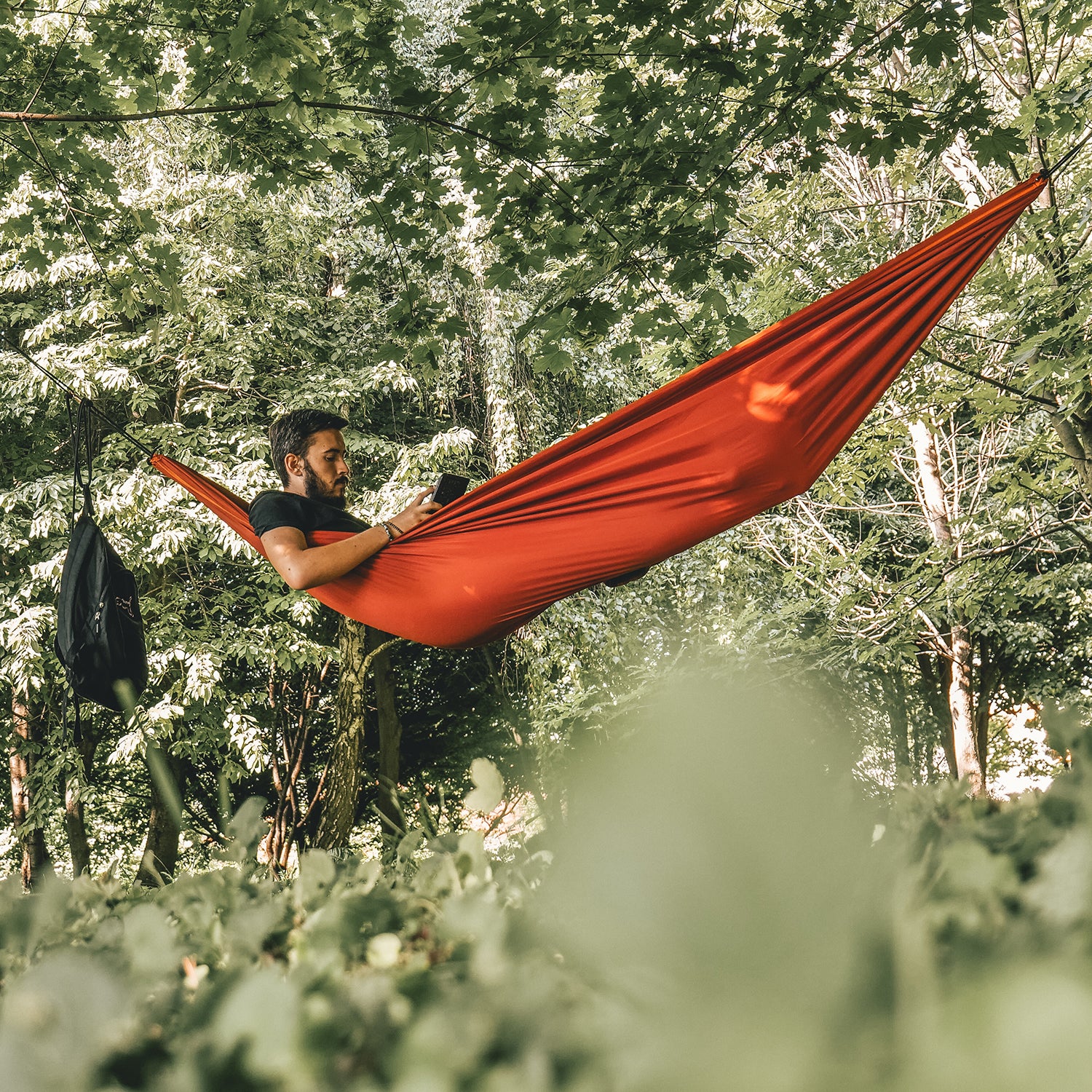 Heading out the door? Read this article on the new Outside+ app available now on iOS devices for members! Download the app.
We'll hear no more about ski season or shoulder season or whatever it is you prefer to call this particular time of year. It's allergy season, baby! When we can see through our watery, itchy eyeballs, this is what we're enjoying. 
What We Read
This New York Times piece about free food at work is a laugh a minute. "Kind bars are treated as a kind of bumper crop, and the most sought-after luxury is bread, prized for its role as a base for different toppings," writes Jamie Lauren Keiles. With a lighthearted approach, she considers lunchtime hacks and the ethics of snacking among white-collar workers. Enjoy it over your "little office mezze platter."
—Ali Van Houten, editorial fellow
I thoroughly enjoyed Alone Time by New York Times travel columnist Stephanie Rosenbloom. The book is broken up into four parts—one for each season and city Rosenbloom visited as part of her experiment in spending time alone—spring: Paris, summer: Istanbul, fall: Florence, and winter: New York. Each part is then further broken down into sections like food, nerve, silence, and home, which house stories about her own experiences, with solid reporting on the science and psychology of solitude expertly tied in. I would highly recommend this to anyone who loves travel (and Eat, Pray, Love) or anyone who has forgotten the art of savoring, and the magic that can happen when we put down our devices and simply walk outside.
—Jenny Earnest, audience development director
Heather Hansman's new book Downriver showed up in my mailbox yesterday, and I'm already three chapters in. She explores, celebrates, and profiles water use in the American West, and her inspiring prose about floating the Green River solo is sure to make you weepy. If you care at all about the history or future of water in the western states, this is the book to read.
—Katie Cruickshank, digital marketing manager
Call me basic, but I've been loving the Voyages Issue, an annual installment of The New York Times Magazine devoted to great travel stories. The cover story this year is an incredible profile of travel guru Rick Steves, which you should absolutely read, but there's also Caity Weaver on cross-country train travel, Jon Mooalem on an accident on a group kayak trip, and other great stories. The pieces are all presented beautifully online, but it's worth it to snag this issue in print. If you missed your chance this year, make a note for the next time around.
—Molly Mirhashem, senior editor
What We Listened To
At midnight on March 1, literally when Black History Month ended and Women's History Month began, Solange dropped her follow-up album to the seminal A Seat at the Table, and I've had it on repeat since then. When I Get Home is like a projection of a dream the singer is having about her hometown of Houston. Houston is home to lively jazz scene, and it's where the chopped and screwed sound that became a mainstay of southern hip-hop was invented, and Solange incorporates elements from both. There are lazy bass lines meant to rattle your trunk, synth melodies that change mood and tempo with a jazzy swing, and lyrics that are trancelike and repetitive. It's what the Twin Peaks soundtrack would sound like if the show had been set in a hot, humid, and international southern city instead of a mostly white, rural, and mountainous Washington logging town. 
—Ruben Kimmelman, editorial fellow
The new podcast The Dropout, from ABC News, does a deep dive into the scandal of Elizabeth Holmes and her company, Theranos. I literally couldn't stop listening. 
—K.C.
Public Enemy's Chuck D is a surprising choice to narrate the Spotify podcast Stay Free: The Story of The Clash. However, the New York hip-hop star draws some illuminating parallels between his own musical scene and that of the seminal punk band, translating its origin, success, and ultimate disintegration for an American audience. It's full of interesting tidbits, like reggae's influence on the band's politics and the backstory of its groundbreaking female contemporaries, the Slits.
—A.V.H.
Investigative series The Dream goes long on multilevel marketing. (Think of all those women you went to high school with who are now slinging makeup and leggings on their Facebook walls.) Host Jane Marie traces the history of direct marketing all the way back to its Mary Kay roots and examines the very fuzzy line between MLMs and illegal pyramid schemes. At one point, the podcast staff joins one of these companies to see how challenging it really is to make a living off one. (Spoiler: nearly impossible.) I recently binged this on a road trip and was so engrossed that I missed an exit and added 30 miles to my trip. Luckily, I still had plenty of episodes to go.
—Abigail Wise, online managing editor
What We Watched and Otherwise Experienced
If you are a space nerd, I don't even need to sell you on Apollo 11. The documentary shows the 1969 moon landing mostly using remastered footage from almost every single moment of the six-day round-trip. It was fascinating (and a little weird) to see the launch spectators, astronauts, and mission-control center in high definition, especially since I was nowhere near alive when it happened. I guess if the wonder of humans in space doesn't make you teary-eyed, you'll still enjoy seeing questionable sixties fashion choices in full color. 
—Erin Berger, senior editor
Netflix's new docuseries Drive to Survive, profiling the people, events, and drama that is singular to Formula One, has turned me into an auto-racing fan. So much so that I even watched the first race of the season last weekend, at 7 A.M. on a Sunday morning before going skiing. 
—K.C.
This month I saw Sky Migrations, a 15-minute film by Charles Post, Max Lowe, and Forest Woodward. The captivating cinematography and exciting storytelling create this one-of-a-kind piece. The film walks you through the journey of migrating raptors as they take flight on their annual pilgrimage down south; volunteers and scientists capture, study, and collect data from the birds to protect them and better understand what's going on in our climate and ecosystem. Sky Migrations was an eye-opening piece of the outdoors I didn't thoroughly understand or know about before and something that happens right in my backyard of New Mexico.
—Petra Zeiler, art director
I've been on a documentary kick lately, and I loved The 2000s on Netflix. The seven-part docuseries from CNN breaks down different elements of the early aughts, from the rise of social media to the financial crisis. Having been 6 to 16 years old during this time, I wasn't fully aware of what I was living through or how monumental it was. Being able to watch all of it happen again as an adult really made me appreciate the era I grew up in and have a better understanding of where we are now. Plus, the goofy throwbacks throughout—the Mac-versus-PC commercials! Napster! Survivor!—make for a fond trip down memory lane.
—Abbey Gingras, social media editorial assistant
Still socked in enduring winter weather? Staying home for spring break to save money but dreaming of traveling anyway? It's the perfect time to watch the Oscar-nominated films recently available to stream. My favorite has been Cold War, a Polish love story and tragedy shot in black in white. It's a beautiful story, with a beautiful woman and her beautiful voice at its center, but the film's nuances and thoughtful construction were what I thought about well after the end. 
—Tasha Zemke, copy editor
Lead Photo: Kornel Mahl