Everything Our Editors Loved in September
The books, movies, podcasts, music, and more that our editors couldn't stop talking about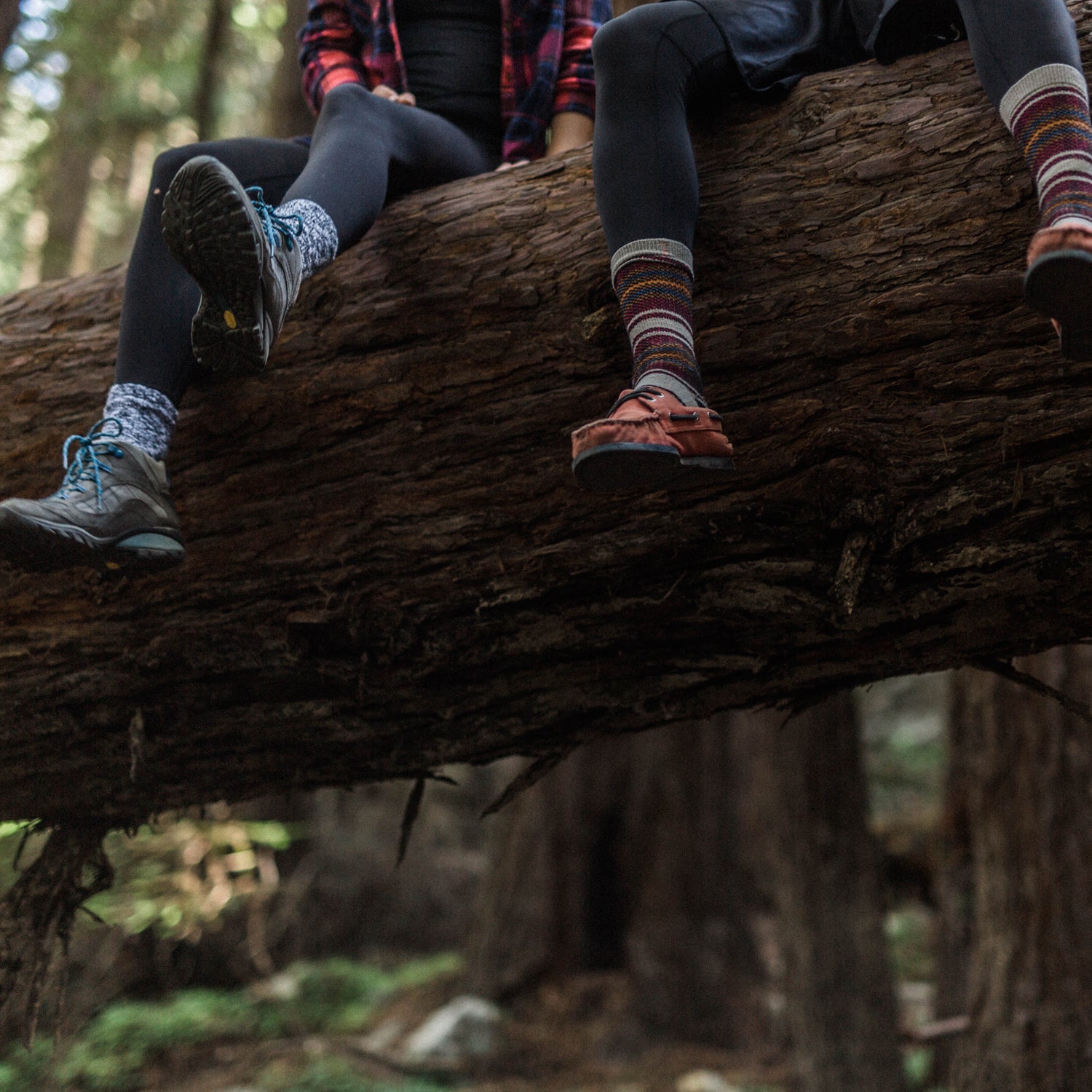 Nathan Dumlao(Photo)
Heading out the door? Read this article on the new Outside+ app available now on iOS devices for members! Download the app.
This month we got spooked about animals on drugs, then found solace with M.F.K. Fisher, British bakers, and LeBron James. (And you thought all we did was read about hiking.)
What We Read
I recently read Ticker, a new book by Texas-based writer Mimi Swartz about the history of attempts to invent an artificial human heart. It's very good, and a great way to learn about the history of heart-transplant surgery and artificial-heart development. The book is set in Houston, Texas, which for decades was one of the most important hubs in the world for research in these areas. Among other fun facts you'll learn if you read it: if the current most promising model for an artificial heart is ever used, patients who receive one will have full, life-sustaining blood flow, but they won't have a pulse. (Cue the sci-fi music.)
—Alex Heard, editorial director
I've been reading Kate Harris's first book, Lands of Lost Borders, her story of cycling the Silk Road. The book jacket describes it as a cross between Wild, Lab Girl, and Rory Stewart's Between a Rock and a Hard Place. And that's not far off. It really is a great exploration of longing, joy, and, well, exploration. 
Oh, and one more thing. I can't "recommend" these stories, but I'm all up on my soapbox about elephants being given LSD, lobsters on marijuana, and an octopus on ecstasy. I am not anti-drug. But are we just so self-centered that it's not enough to hoover up every last acre of animals' habitat? Now we are dosing them—to learn more about ourselves. This whole thing reminds me of those guys in college who would blow pot smoke into their poor pet ferrets' faces. At one point on its X journey, the octopus reached out for a hug. You can damn well bet no human was there to give him one. 
—Elizabeth Hightower, features editor
This month, I read With Bold Knife and Fork, an incredible, somewhat unhinged book by MFK Fisher published in 1969. If you haven't read her, you must. For Fisher, food is the most interesting subject in the world, and, though I never thought I'd happily read an entire chapter on, say, salad, she had me cackling and dog-earing pages about croutons and her grandmother's salad dressing. It's not a cookbook, though there are recipes, and it's not a memoir, though she recounts, many times, the way certain dishes cement themselves in memory and become the focal point of entire cities, relationships, or periods of life. This book made me want to write wildly, eat joyfully, and drink buckets of champagne. 
—Abbie Barronian, assistant editor
I recently moved to New York, and all the bad things everyone tells you about the subway are true, but it has given me a lot more time to read. Earlier this month, I tore through The Idiot by Elif Batuman. I won't bother explaining the plot, because that's not why you should read it. Batuman's writing is among the funniest I've ever come across, and it's uncanny how well she captures the awkwardness of interacting with other people. Since finishing the book, I found myself constantly (annoyingly) referencing scenes from it in real-life conversations. If you still need convincing after this vague description, listen to Batuman's interview on the Longform podcast and you'll hear how terrifyingly smart she is.
—Molly Mirhashem, associate editor
I recently picked up Jared Diamond's Guns, Germs, and Steel. The book has been on my list since sophomore year of high school (now a decade ago!), but its heft and dense language always stymied me. Recently, after a few years' hiatus, I decided to give it another whirl. Now I'm hooked. The book is essentially a very long answer to the question: Why did humans on the Eurasian continent wind up in power, while those on other continents didn't? The answer, which ultimately explains the reasons for colonizations throughout history, takes 19 chapters and roughly 400 pages. I'm only midway through chapter two, and have gotten as far as 40,000 years ago, when Cro-Magnons built boats and made their way to Australia and New Guinea. 
—Ariella Gintzler, assistant editor
I can't put down All Our Waves Are Water: Stumbling Toward Enlightenment and the Perfect Ride by Jaimal Yogis. In a bookstore, you might find it at the intersection of memoir and religion, but Yogis takes on his own special genre in his third book. He gleans wisdom from his travels with Buddhist monks in India, priests in New York, and surfers in Mexico. His writing glows when he talks about our connection to the ocean. And for a person like myself who constantly dreams of waves, this book only reinforced my craving to paddle out. 
—Jeremy Rellosa, Buyer's Guide assistant managing editor
What We Listened To
I just finished listening to the audiobook version of Bad Blood by John Carreyrou. Through interviews with ex-employees, Carreyrou depicts the rise and fall of blood-work startup Theranos and its eccentric leader, Elizabeth Holmes. Utilizing family connections and plenty of charisma, Holmes, who was a Stanford dropout in her early 20s at the time, managed to drum up enough money to launch the unicorn biotech startup. But her obsessions with success, Steve Jobs, and the (still unrealized) ability to run detailed tests using an extremely small amount of blood ultimately led to Theranos's downfall. The story itself is so crazy, as Carreyrou dives into strange details surrounding Holmes' personal life and work habits, that I couldn't stop listening. 
—Abigail Wise, online managing editor
If you find yourself dreaming of a better workplace, dare I say a better world, please listen closely to Julia Turner's podcast, Women in Charge. The first episode was like a warm hug for my frazzled worker-mom-boss psyche. I just hope I can hang in there until the next one.
—Hannah McCaughey, design and photography director
What We Watched and Otherwise Experienced
In light of the recent Barstool Sports-gate, it's hard not to get down on the current state of male culture in America. But this month, I came across Lebron James' new HBO series, The Shop, where he takes to different barbershops around the country and invites artists, athletes, and activists to speak honestly and open about what is affecting them today. Although the show is mostly male, it's still refreshing to see a room full of men (and Candace Parker) approach racism, family, and what it means to be an athlete who uses their platform for social change.
—Emily Reed, assistant reviews editor
Now is the time to tune in to the brown bears in Alaska's Katmai National Park. Explore.org features a handful of live bear cams, and its Brooks Falls location is especially good—it's a fish fest there at the moment, and all the bears appear to get along amiably while having a relaxing spa experience before their winter hole-up. 
—Tasha Zemke, copy editor
The Great Britsh Bake Off is a form of therapy for me, which is probably why I binged all ten episodes of season eight in approximately one week. For fellow fans, this season was controversial due to two new hosts and one new judge, but I'm happy to say—I liked them! Their awkward British humor and the contestants' polite civility are the perfect balms for a stressful day.
—Kelsey Lindsey, assistant editor
I was just in Marrakech in Morocco to attend the Pure Life Experiences travel show. One of our lunchtime outings was a tour of the new Yves Saint Laurent museum and his stunning Majorelle garden next door. The garden also contains a really cool Berber Museum showcasing the culture and creativity of one of the oldest cultures in North Africa. Saint Laurent lived in Marrakech for years, and you can see how he absorbed the culture, beauty, and colors of the country into his designs. Then outside the city one day, we hiked in the Atlas Mountains with some of the students in the Education for All Morocco program, which brings girls from remote villages to secondary schools and provides boarding for them. Eighty percent of them go on to college. I was super inspired by them and the gorgeous terrain.
—Mary Turner, deputy editor
I can't believe I'm writing this, but I love the @steak_umm Twitter account. The pure silliness of this brand right now reminds me of simpler times. 
—Svati Narula, associate social media editor
Everyone needs to watch Maniac on Netflix, a surreal new TV show about a pharmaceutical trial starring Emma Stone and Jonah Hill. That is all.
—Jenny Earnest, social media manager
Lead Photo: Nathan Dumlao
Trending on Outside Online