Dark New Books on Our Greed for Nature
How we exploit big trees, big game, and even extinct creatures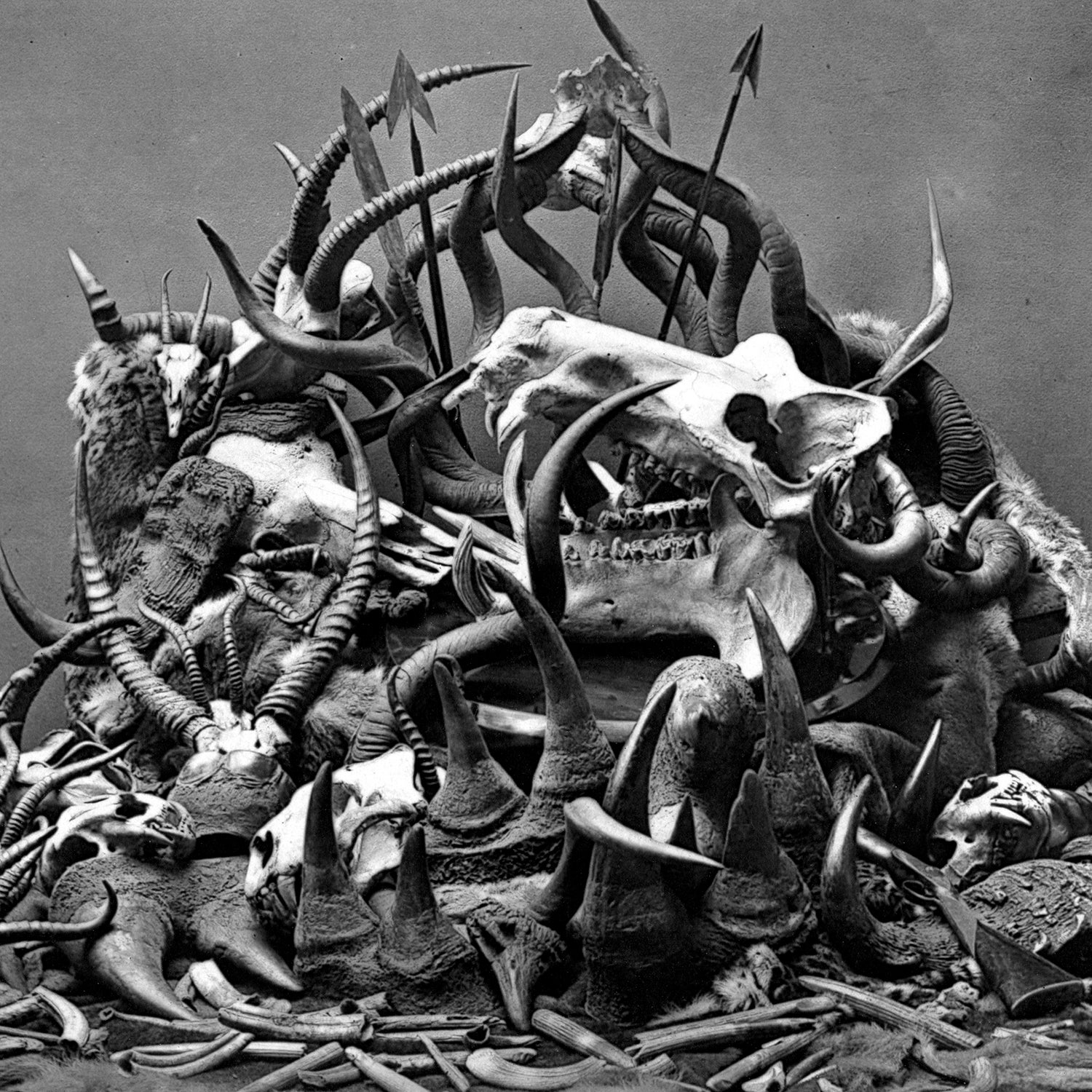 wynnter/iStock(Photo)
Heading out the door? Read this article on the new Outside+ app available now on iOS devices for members! Download the app.
Hot take: We're abusing the heck out of our planet's natural resources. These great new books investigate the ways—insidious, institutional, and illegal—those exploitations shake out, from the globalization of poaching to the legal knottiness of fracking in the Northeast.
'A Cast in the Woods' by Stephen Sautner
When Stephen Sautner bought a cabin in the Catskills to be close to trout water, he didn't expect energy developers to come creeping around his doorstep. He quickly entered the fight to ban fracking in the area, in part because it affected the fish he was casting for. Sautner is primarily a fishing writer, but the strength of the book stems from his ability to look up from the stream and identify the shifting baseline of use and abuse on the rivers he loves.
'Big Lonely Doug' by Harley Rustad
The Doug of Big Lonely Doug is Canada's second tallest tree, which, on a whim, a logger decided not to fell. Rustad, an editor at the Walrus, looks at how this one old-growth Douglas fir became a symbol of the backlash against large-scale logging in coastal British Columbia and beyond. Rustad grew up in the area, and his microscale descriptions of the landscape and how commercial forestry has changed it bring you into the depths of Vancouver Island. He digs into logging's inherent instability and the battles between timber companies, tribes, and environmentalists. More than anything, Big Lonely Doug's story is a reminder of how much the ecosystem has been altered when we're down to caring about one particular tree.
'Poached' by Rachel Nuwer
Nuwer ticked through 12 different countries, African killing fields, and restaurants serving pangolin to trace the supply and demand of wildlife trafficking and what can be done to prevent it. Wildlife poaching and species conservation is siloed from other trans-border crimes—biologists, not border agents, deal with animal-related offenses—but the crimes happen on a similar scale as drug or arms trafficking. To curb international poaching, Nuwer says we have to take it seriously and get to its roots, and she gives a clear view of what's at stake if we don't.
'The Dinosaur Artist' by Paige Williams
In a story about trafficking much older forms of wildlife, Paige Williams traces the rise and fall of fossil hunter Eric Prokopi, who in 2012 illegally sold a million-dollar dinosaur skeleton that had been smuggled out of Mongolia. Based on a 2013 New Yorker article, the story covers Prokopi's bumbling foray into high-value specimen collecting, as well as the wider world of commercial paleontology and how it pits science against commerce and countries against each other. Williams pings between different groups of obsessive seekers and tries to find the line where treasure hunting goes too far.
If You Like Those, Revisit These
'The Golden Spruce' by John Valliant
Recommended if you liked Big Lonely Doug but want more crime and intrigue (and, fair warning, a story about death in the woods that you will never not be able to think about). John Valliant tells the story of Grant Hadwin, the logger turned environmentalist who chopped down a singular golden spruce in the northern British Columbia islands now called Haida Gwaii. Hadwin's story alone would be enough to carry the book, but Valliant brackets it with the get-rich-quick history of logging in Canada, the embedded battles between the tribes and the loggers, and the symbolism a single tree can hold.
'The Orchid Thief' by Susan Orlean
One of the many joys of reading Susan Orlean's writing is her needle-sharp descriptions of people and subcultures. (If you haven't read her Outside story about surfers that became the basis Blue Crush, start there.) In The Orchid Thief, where she investigates a ring of criminal Florida orchid poachers, those details pull you into an underground world of fanatical flower freaks.
Lead Photo: wynnter/iStock
Trending on Outside Online