Do You Know the Real Caballo Blanco?
Micah True, the late star of the book 'Born to Run,' is the subject of a new documentary that seeks to unveil the man behind the legend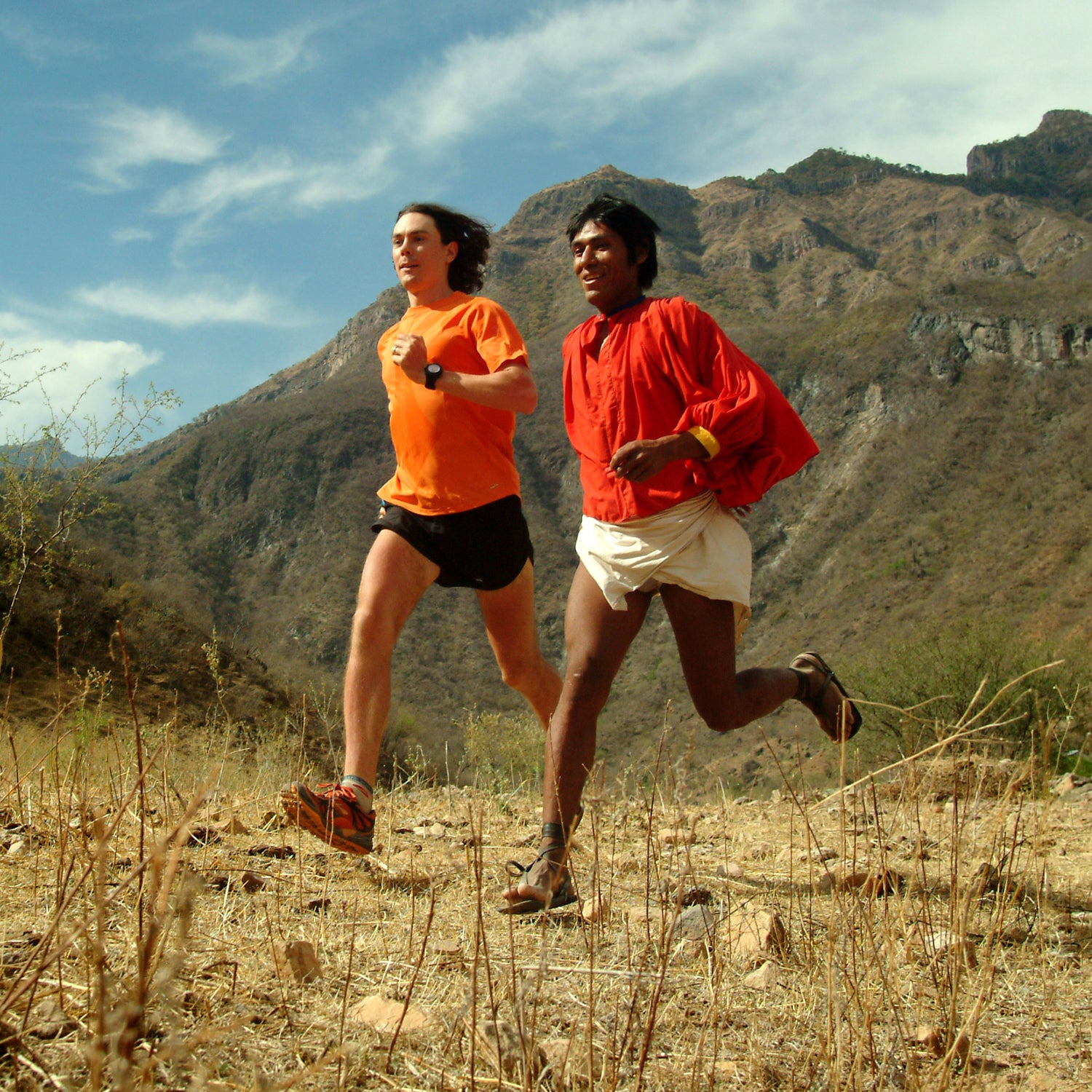 Run Free(Photo)
Heading out the door? Read this article on the new Outside+ app available now on iOS devices for members! Download the app.
The man known as Caballo Blanco, Micah True, was mysterious even to the people with whom he most closely associated. In the bestselling nonfiction book Born to Run, author Christopher McDougall travels in search of True to the remote Copper Canyon area of Mexico and asks an old woman at a roadside stand about the elusive distance runner. "He was a fighter who went loco," she tells McDougall. "He can kill you with his hands."
True, who died in March 2012 of an assumed heart attack during a long run in the desert, was many things: a runner, a race director, a former boxer. Born to Run made him a legend among runners the world over. Now, a new documentary called Run Free: The True Story of Caballo Blanco seeks to peel back a few of the layers to understanding True and what drove him to his reclusive lifestyle in Copper Canyon. 
The film was made by Sterling Noren, who met True in Mexico in 2009 before the publication of Born to Run. It includes friends' remembrances, family footage, and some of the last interviews with True, filmed up until three weeks before his death. 
Noren screened the film on Friday in Boston to a crowd of distance runners, just four days before the Boston Marathon. Outside caught up with Noren to talk about the process of putting together the most complete picture of the True.
OUTSIDE: Describe your first interaction with True.
NOREN: He was by himself. This was one week before the [annual Copper Canyon ultramarathon] race in 2009. We chatted, he went for a run, he came back, and he said, "Hey, since you're down here filming, you should film my race." So I stuck around and I did. That was three years after the race depicted in Born to Run.
"The second time I met him, he was completely different. He was a lot more complicated than I realized. Part of it, I think, was the book and his fame. Everything in his world changed."
You and McDougall both saw this guy as a personality worth focusing on. What was it that drew you to Micah?
I knew there was something about Micah—it was undeniable. I was impressed by him, his character, and the race he had created. But at that time, my intentions were to go home and finish making a motorcycle movie I was working on and include Micah's story in the movie. I thought I should also make a short video about the race that I could give back to Micah as a gift for him helping me with my other movie. I made an eight-minute video called "Super Athletes of the Sierra Madre" at the end of 2006. [Editor's note: "Super Athletes" was taken down in preparation for the release of Run Free.]
But when Born to Run came out, that took it to a whole new level. Within the first paragraph, I'm like, "Holy cow, that's the guy I met down in Mexico." As I read the book, I really got into it, and I thought, there's this great story about this guy, and it's becoming a really big story in the running world. I kept in touch with Micah, and at some point we started to talk about doing a longer documentary together to get his version of the story.
His version of the story? 
Sure. Born to Run presented McDougall's version of it.
What did True disagree with?
That he was a lone wanderer without any purpose, without any vision.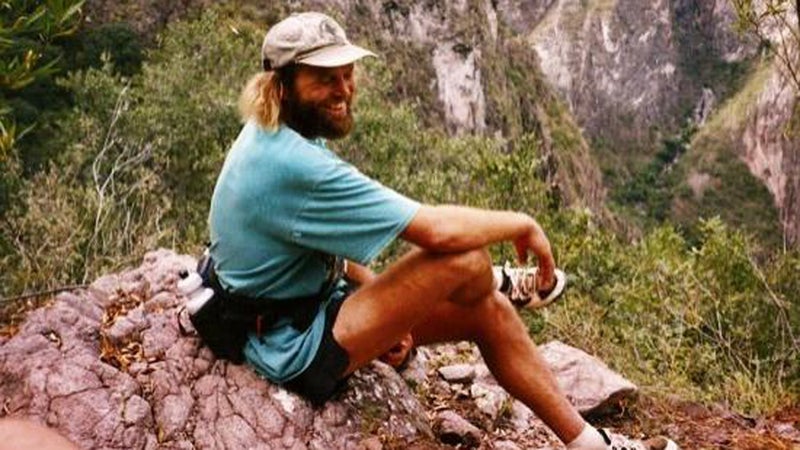 Which side of the man does your documentary show?
I wanted it to portray both of them—the complexity of his character and the reality. 
Why do you think he balked at the idea of being a lone wanderer?
He said, "They think I'm a killer." His negativity was centered around the fact that he was characterized as an extreme character. I mean, he was, but it was also exaggerated.
How did your opinion of True change during the course of your work?
Well, I realized how superficially I knew him from my original encounter. I had an impression of him as this mellow, gentle guy. Just super Zen about everything. The second time I met him, he was completely different. He was a lot more complicated than I realized. Part of it, I think, was the book and his fame. Everything in his world changed.
The last three years of his life were the happiest. That's when he met the love of his life, Maria. They were together for the last three years, and they loved each other. It was beautiful. A lot of people I interviewed and talked to said the same: They just saw some big changes in Micah in the last few years of his life. He became more accepting of other people, more accepting of himself.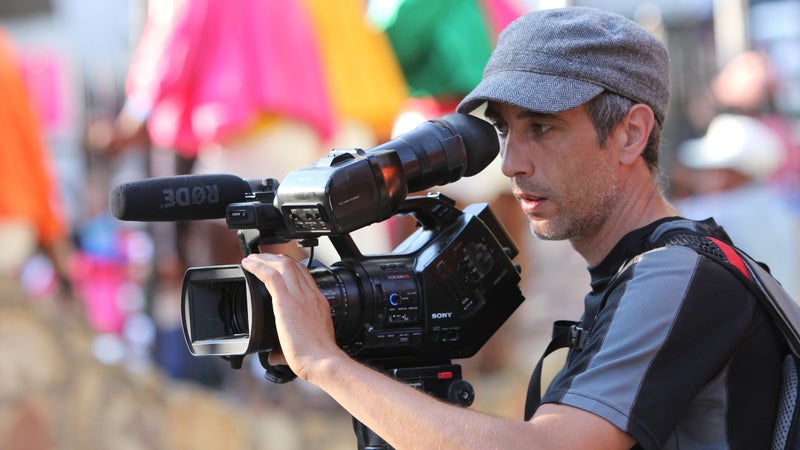 What other footage does the film include?
After he died, I went to the Gila, where the search and rescue took place. I filmed that, and there was a memorial in his hometown, in Boulder, the next weekend, and I filmed the memorial. While I was there, I had the opportunity to interview some of his longtime friends who knew him since the '80s. That was really valuable for the movie. Beyond that, I went back to the race in 2013 to see how things had changed without Micah. Basically to see how the spirit of the race lived on. We also acquired some family footage, pictures, and then started to weave the story together.
How would you sum up the overall message of your film?
We live in a world where people do all kinds of bad things to feel good: food and drugs, alcohol, shopping, sex. But those things end up making people feel worse. I think people want to do something that's actually good for them, and running can be that thing. The cool thing is that it's there for everyone to experience. It doesn't matter how fast or slow you are, or good or bad. It's a natural thing. You see it in children when they run. I see Micah as a person who lived those experiences and reminded the world of that.
Lead Photo: Run Free
Trending on Outside Online