Everything Our Editors Loved in December
Eighties throwbacks, new Netflix series, a bird board game, and kids' music that isn't by Raffi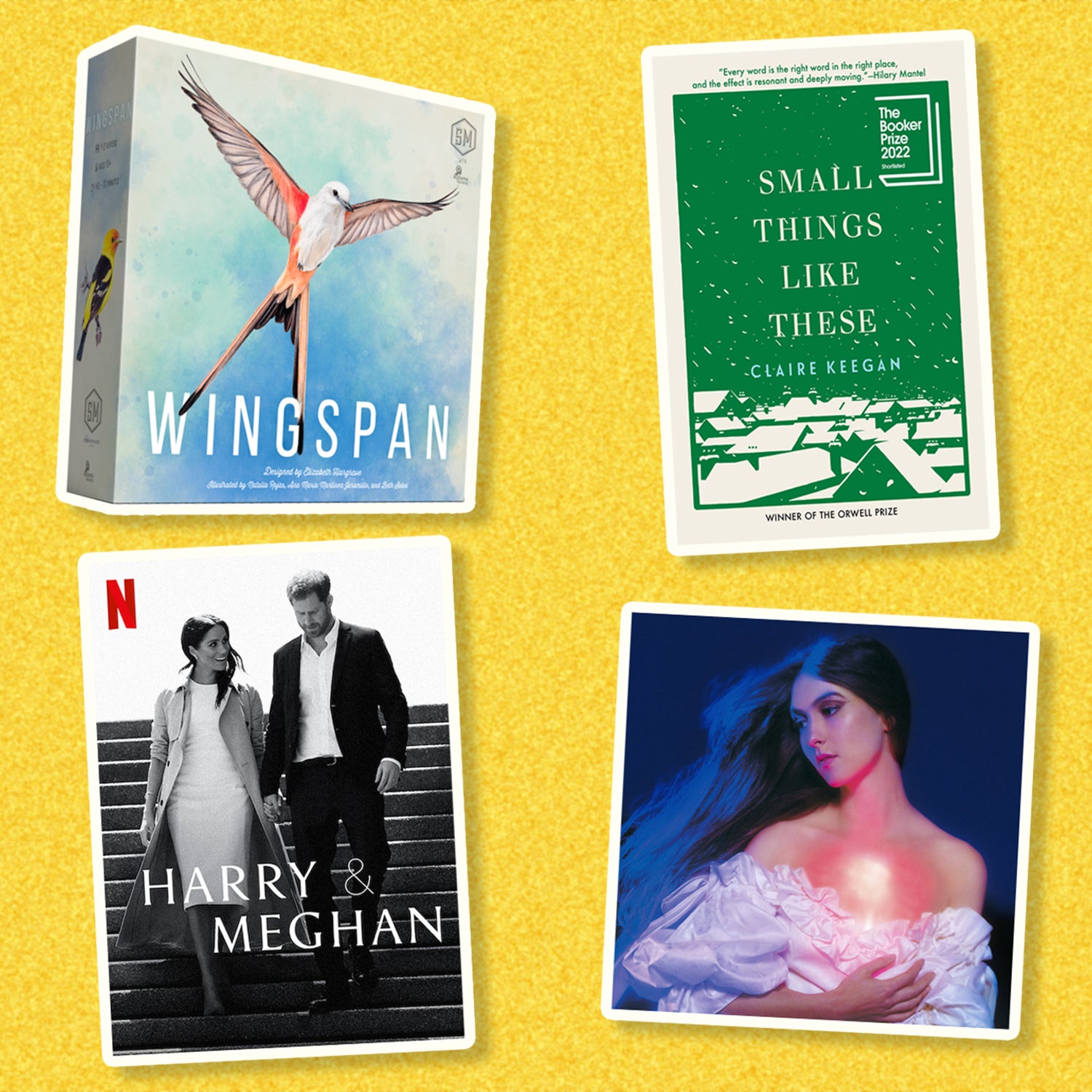 Courtesy the Publishers
Heading out the door? Read this article on the new Outside+ app available now on iOS devices for members! Download the app.
In December, Outside editors looked back at 2022, publishing our Outsiders of the Year list and remembering our best longform features. Over the holidays, many of us took some time to relax and catch up on shows, books, music, podcasts, and games. Here's some of what we loved this month.
What We Listened To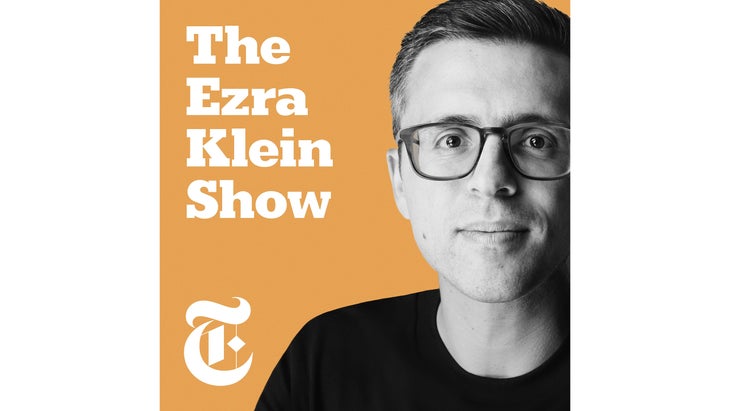 "Sabbath and the Art of Rest" – The Ezra Klein Show
Like many athletes, I have a fraught relationship with rest. In this podcast, Klein and his guest Judith Shulevitz propose the provocative idea that rest is sacred, especially when it's detached from modern ideas of productivity (i.e., just resting so that you can get more done later) in that it allows us to turn our attention simultaneously inwards and outwards to deepen connections with our communities. I was really challenged and intrigued by the ideas in this discussion. –Zoë Rom, editor-in-chief, Trail Runner and managing editor, Women's Running
---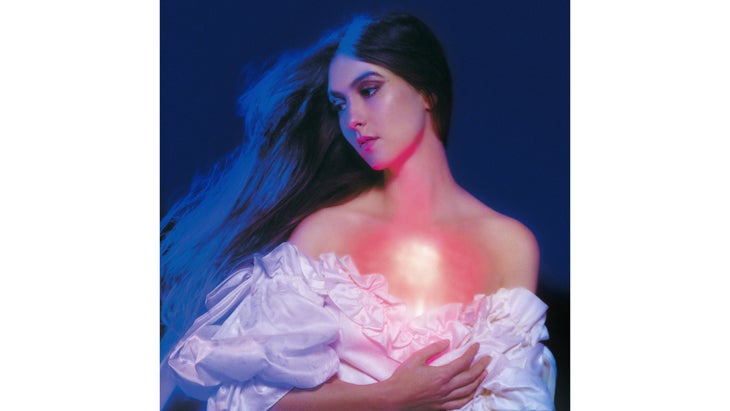 And in the Darkness, Hearts Aglow, by Weyes Blood
One of my favorite quotes to describe what draws me to certain work is by poet W.H. Auden: "Poetry might be defined as the clear expression of mixed feelings." The lyrics on this album are just that—straightforward meditations on the feelings that (for me, at least) define modernity: feeling alone at a part, becoming strangers to each other and ourselves. Hearing those emotions put to lush orchestrations creates the feeling of a sort of secular hymn, putting clear expression to very mixed feelings. – Z.R.
---
Futurecop!
I'm a sucker for eighties nostalgia culture. In my head I know it's mostly a surface-level aesthetic—my birth decade wasn't as neon-lit or stylish as Stranger Things wants you to believe—but it's one that clicks for me. It must click for Futurecop! too; since 2012, the British electronic duo has been creating music awash in that eighties-pop-culture-filtered-through-the-Internet sensibility. Their seven full-length albums are all warm analog synthesizers and big celestial washes, kind of like Vangelis but with a better beat. On sunrise drives to the ski resort and late-night road runs, I've kept the handful of singles they've released since last fall—start with "Lovers" or "Sword of Veo"—playing over and over again. —Adam Roy, executive editor, Backpacker
---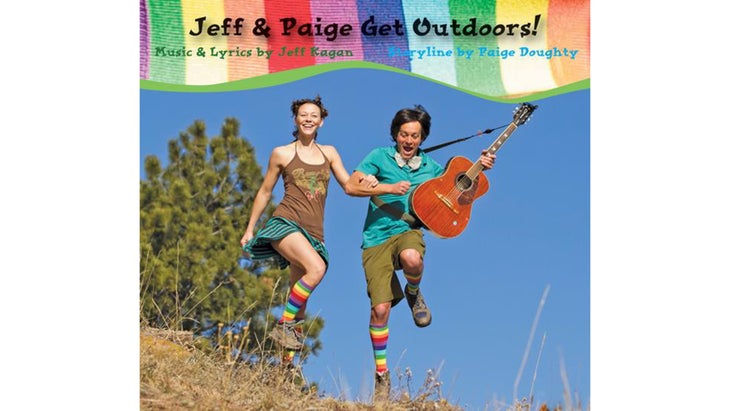 Jeff and Paige
​​Parents of small children are familiar with an affliction that I have dubbed "Raffi Burnout Syndrome." This unfortunate malady is the product of listening to a handful of songs written by the same children's recording artist (it doesn't have to be the famed Canadian songwriting pioneer) ad nauseum for weeks or months on end. Lyrics about the ABCs or 123s become seared into your brain, and you repeat them in your sleep. And at some point, every replay of a cheerful-yet-simple kids song becomes psychological torture. Recently, I was suffering from a terrible case of it, as my three-year-old daughter—like most toddlers—requested the same four or five kids songs to be played in every car ride and during every meal. During this time, friends turned my wife and I onto Jeff and Paige, a husband-and-wife recording duo based here in Colorado's Boulder County, who compose and perform kids tunes.
Jeff and Paige write songs about science and nature, and the thrust of the music is aimed at getting kids psyched on hiking and exploring the natural world. The lyrics are simple enough for toddlers to remember, but also refreshingly clever. A song about scavenging animals includes the lines: American cars flatten one million critters a day, and now the biggest predator of a deer is a Chevrolet. Another bar, from a song about the category of hooved animals called ungulates, says: Ungulates stick together in herds, and plop out pies or pellet turds. Their catalogue is vast, with songs covering a wide swath of outdoor topics, from geology and botany, to the reason you should scoop up your dog's poop. And while their lyrics may become burned in your brain, the info is enlightening, and—dare I say it—smart. I will forever remember how to measure the distance of a lightning strike thanks for one of their songs. Check them out on Spotify, or if you can, attend one of their live shows. In the past six months my daughter and I have become Jeff and Paige groupies, and have attended their performances at libraries and community centers around the county. —Frederick Dreier, articles editor
What We Watched
Harry and Meghan
It was only once I started watching the Netflix series Harry and Meghan that I realized how many opinions people have on this royal couple. Some friends thought Meghan should have "known what she was getting into" when she married the prince. Others expressed sympathy for all the discrimination she's endured since her 2018 wedding. But what fascinated me most watching the saga was the amount of control a handful of the British tabloids are granted when it comes to reporting on the monarchy; it's as if the family bows to the Royal Rota, as the fleet of reporters covering this beat is called, instead of the other way around. The fixation with royal gossip in the UK makes these publications rich, and few papers appear to have any qualms about ethics or reasonable privacy or even truth, justifying their constant bombardment with the excuse that King Charles and co. work for the British people. Watching clips of Harry and Meghan hide out temporarily on Vancouver Island, and later in Los Angeles, only to be discovered and surrounded by paparazzi (some of whom audaciously crawled under fences or up driveways to get closer), you couldn't help but be reminded of Princess Diana and her life-ending tragedy. I hope the show spurs some kind of thoughtful change in England that curbs the privileges of yellow journalism. —Tasha Zemke, associate managing editor
---
Wednesday
My 12-year-old stepdaughter had already binged Tim Burton's new teen series by the time it caught my eye, and told me I'd love it. She was right. The dark comedy brings fresh perspective to this spinoff of the 1960s Addams Family. Teenage Wednesday Addams is sent off to a boarding school for misfits, where she must help save the establishment from a monster. One of the many bad guys is an evil pilgrim, intent on stealing land and ridding the world of what he calls "outsiders." The casting is strong and diverse, with Jenna Ortega playing the sarcastic lead flawlessly, and there are several nods to Wednesday's Mexican heritage—her Día de los Muertos alter, for example. When she gave an anti-colonist speech to visitors of the local tourist attraction Pilgrim World, I was hooked. —Abigail Wise, digital managing director
What We Read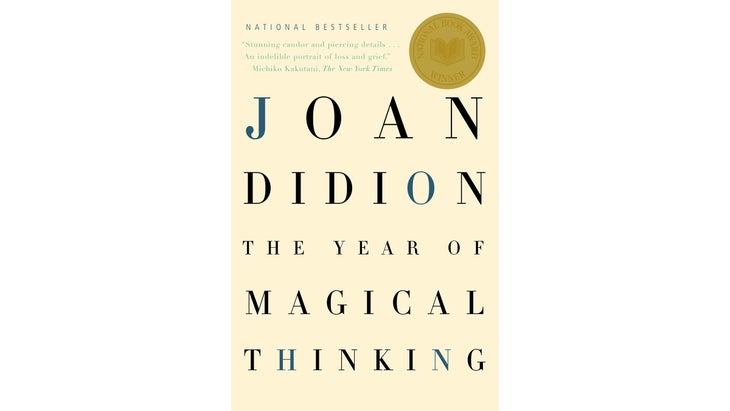 The Year of Magical Thinking, by Joan Didion
In December, a documentary on writing legend Joan Didion appeared in my suggested feed on Netflix. I was, at the time, unfamiliar with Didion's work. I watched the 90-minute film and, interest piqued, went to the bookstore and picked up her memoir The Year of Magical Thinking. The book centers on the year her husband, John (also a prolific writer) passed. During the same time, her daughter, Quintana, fell severely ill. Didion travels from hospital to hospital with Quintana while struggling to make sense of it all. The writing strikingly illuminates grief—what it is, the effect it has on the mind and body, and how it changes your perception of the world completely. Didion is honest, if at times chaotic with her structure, and yet beautifully articulate. It's easily the best memoir I've ever read. (That's saying something, as memoirs are my favorite genre.) I'll be returning to the bookstore soon for more of Didion's works. —Delaney Miller, digital editor, Climbing
---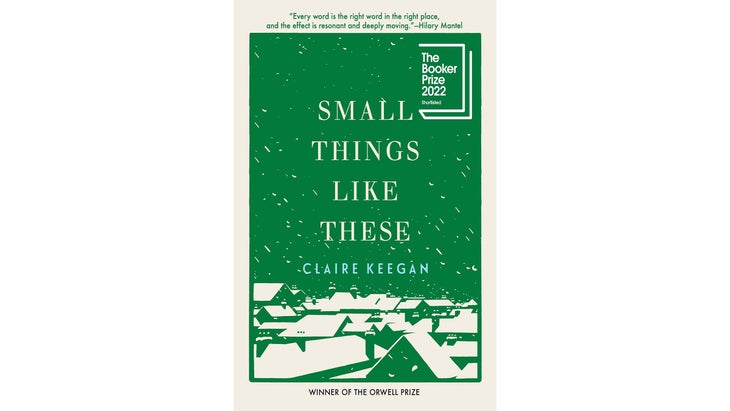 Small Things Like These, by Claire Keegan
​​This month, I read Small Things Like These, a short novel by Irish author Claire Keegan. With simple, concise prose, she tells of a small town in Ireland in lean times and harsh weather. A hardworking coal salesman has built something like stability for his wife and daughters, but when he discovers that the convent is abusing women who have taken shelter there, that stability is threatened. Keegan is a master of short fiction, creating rich worlds and characters with few words. The work is historical fiction, based on the Magdalene laundries run by the Catholic church through the 20th century in Ireland, where unwed mothers and their children were put to work and abused. Mass graves with the remains of hundreds of women and children continue to be discovered on the grounds of convents to this day. —Abigail Barronian, senior editor
---
What We Played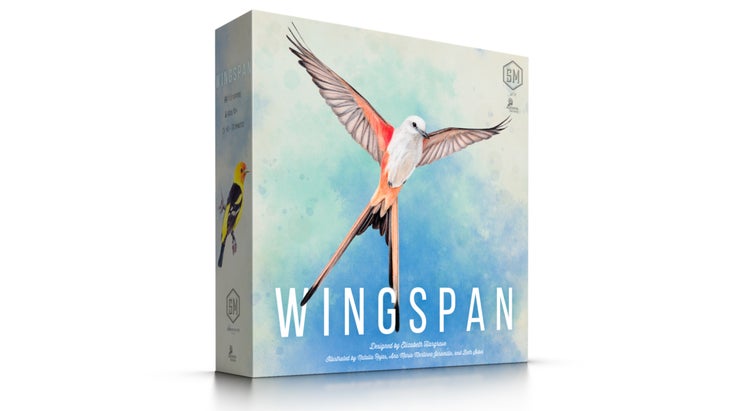 Wingspan
Over the holidays, a series of Southwest flight cancellations disrupted my plans, so I got some free time to play the bird board game Wingspan. The group I was with had attempted it before, but due to the learning curve, we'd only had time for one or two of the prescribed four rounds. After a couple complete games, I can say it's definitely worth making it all the way through.
Wingspan is an engine-building game, so early decisions compound over the course of play. Each player is on their own, trying to play the best combination of cards to rack up victory points, and with no way to attack other players directly, the mood stays largely positive—you shouldn't get into big fights over this one. Scientific-style illustrations and facts on each of the 170 "bird cards" add a fun aesthetic, especially for bird-watchers or nature enthusiasts. I like to imagine my player board as a thriving ecosystem, with each bird I play acting in symbiosis with another to ensure mutual success.
My only complaints: the board design is confusing at first—certain symbols have multiple meanings—and not all edge cases are clearly addressed in the rule book. But this is true of many great strategy games, and it's worth the time to sort through. For sonic accompaniment, I recommend putting on The Birdsong Project, my pick from last month. —Jonathan Ver Steegh, digital production manager
Lead Photos: Courtesy the Publishers