'Good for a Girl,' and Everything Else Our Editors Loved in February
Professional runner Lauren Fleshman's memoir, a climbing survival story, a new Outside podcast, a sci-fi video game, and more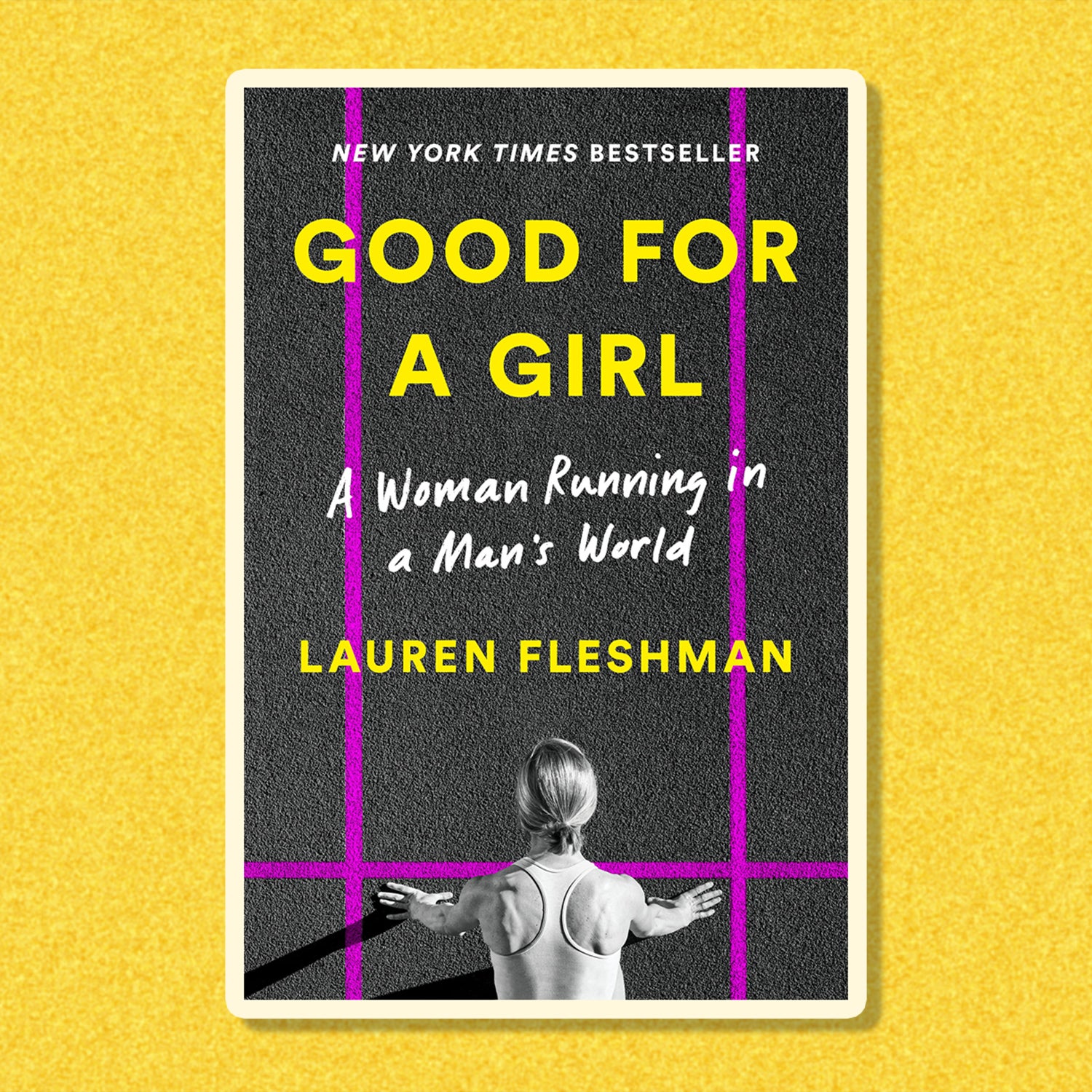 Heading out the door? Read this article on the new Outside+ app available now on iOS devices for members! Download the app.
In February, Outside editors compiled our best advice on setting and achieving running goals, examined new data on the next big performance booster, published a long read on a climber's experience with chronic fatigue syndrome, dove deep on chairlift life and our relationship to skiing, and launched a new podcast. During our leisure time, many of us enjoyed fresh snowfalls, and of course, we continued to consume an eclectic range of books, podcasts, music, films, and even video games. Here is everything we loved this month.
February Featured Pick: Good for a Girl, by Lauren Fleshman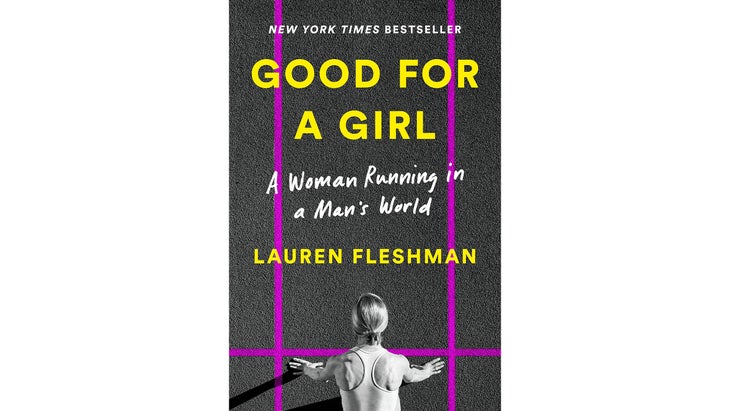 It might come as no surprise that I'm recommending Lauren Fleshman's memoir, Good for a Girl. I'm a marathoner, a former college runner, and a fan of Fleshman's work as an athlete and advocate. I've also edited a lot of stories for Outside about gender bias in sports and female athlete health. But I don't often read books about running (nothing against them, there's just so much to read!) and after consuming a bunch of glowing social-media testimonials and a few podcast interviews about the book, I figured I'd gotten the general gist. I eventually decided to listen to the audiobook, narrated by Fleshman, and I'm so glad I did.
Good for a Girl tackles many different elements of Fleshman's own experience—from her early days as a young phenom to her eventual professional career—as well as broader societal issues, like running's entrenched culture of disordered eating and body image issues, and pregnancy reduction clauses in athlete contracts. And while many of these topics have gotten increased attention in recent years, Fleshman's experiences and insight really add something, and her story doesn't follow a predictable arc. Fleshman has a gift for mapping her own life onto these broader themes without it feeling forced, and she presents it all in a way that is relevant to readers far beyond the realm of professional sports.
Much of the book is devoted to making the case for change, but there's lightness in here, too: Fleshman writes beautifully about running's everyday joy and camaraderie, and the thrills of pushing your limits at any level.  —Molly Mirhashem, digital executive editor
What We Read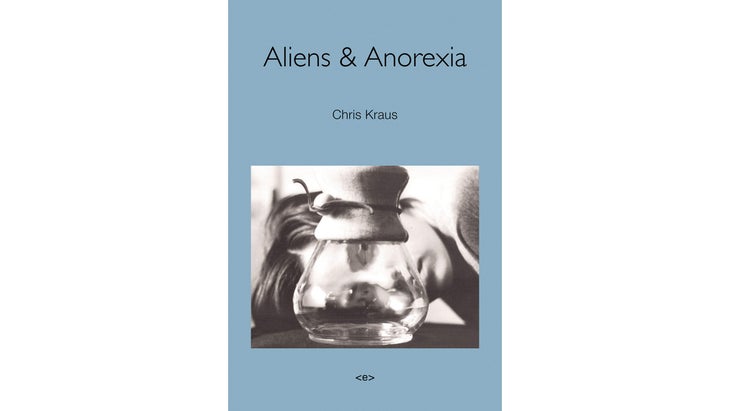 Aliens and Anorexia, by Chris Kraus
Chris Kraus's mind works in mysterious ways, and I love it. Aliens and Anorexia is a novel, but it reads a little like memoir, mixed up with some art criticism, philosophy, and history. Like I Love Dick, perhaps Kraus's best-known work (which later became an Amazon show), the novel explores the entanglement of creative output, romantic relationships, and ego. Loosely, it's about Kraus's process of filming a low-budget experimental film that, by her own account, flops, which happens somewhat in tandem with the dissolution of her marriage and a corresponding affair with a man she never meets in person. But it's also about philosopher Simone Weil and artist Paul Thek and a handful of other surprising characters. Her work is honest and raw, darkly funny, and brilliant. —Abigail Barronian, senior editor
---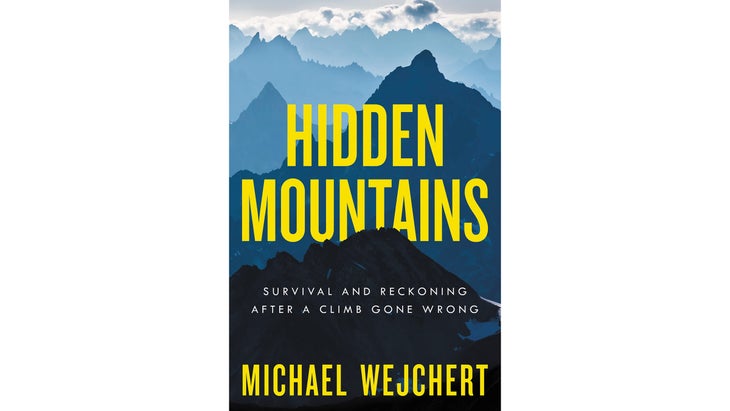 Hidden Mountains, by Michael Wejchert
My favorite read of the month was Hidden Mountains, no doubt. While the book's main tension is no secret—four experienced climbers are involved in a life-threatening accident while attempting a first ascent in Alaska—Hidden Mountains unfolded in ways that I truly did not expect. Wejchert's storytelling of the ensuing rescue is precise and gripping and primes us for the heavy conversations to come. But that scene—hanging from one's harness, praying for a helicopter—is where most climbing-rescue stories would begin and end. The not-dead climber would be plucked from the end of his rope in an inarguably heroic rescue. The remaining three climbers make it down alive. That could have been Hidden Mountains' happy ending. But it's not—and that's why I read the book cover to cover in just a few hours. Hidden Mountains is about what happens during and after a rescue. It's about living through a nightmare scenario—and then living with yourself. —Anthony Walsh, digital editor, Climbing
---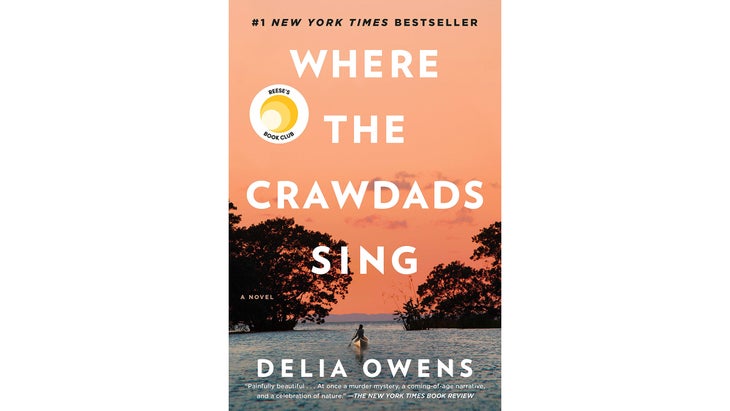 Where the Crawdads Sing, by Delia Owens
My son gave me this book for Christmas, and I enjoyed the warmth of its North Carolina marsh setting as I read it during February blizzards at my high-plains home. It's an ambitious novel, tackling themes of racial and economic prejudice, environmentalism, and moral relativism, along with its central story about the positive and negative effects of social isolation on a young girl abandoned at a shack deep in a coastal marshland. I found it reached perhaps a bit too far—both the plot and prose can feel forced at times—and I also hoped for more exploration of how Kya, the "marsh girl," lived off the land. But I stayed compelled by the story and characters throughout, and appreciated the occasional observational gems about the marsh and Kya's relationship to it. "She feels the pulse of life, because there are no layers between her and her planet," her boyfriend says as he watches Kya become a self-taught expert, and I came away feeling it would be nice if I had fewer layers between me and that pulse. —Jonathan Beverly, senior running editor
What We Listened To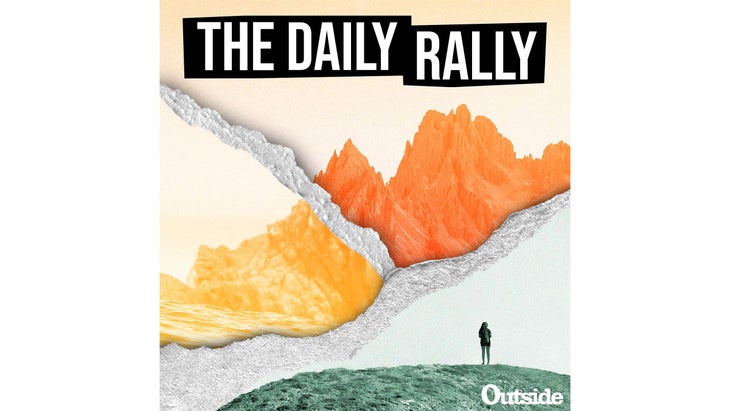 The Daily Rally Podcast
I've been listening to the Outside Podcast's new series, The Daily Rally, while driving my daughter to and from school. These ten-minute episodes are completely narrated by different individuals who have experienced something tough in the outside world and were changed by it. I got a lump in my throat listening to a pro snowboarder's story of grief, felt humbled to hear the tale of a Native scholar whose future was nearly derailed after being pulled over by police, and was uplifted by the thoughtful wisdom of big-mountain skier Cody Townsend, who had some smart things to say about keeping up with others who are fitter or faster. All of these slices of life are, ultimately, shows of resilience—and with our share of doom and gloom in the news today, The Daily Rally episodes are quick pick-me-ups that will stay with you as you go along your own day. —Tasha Zemke, associate managing editor
---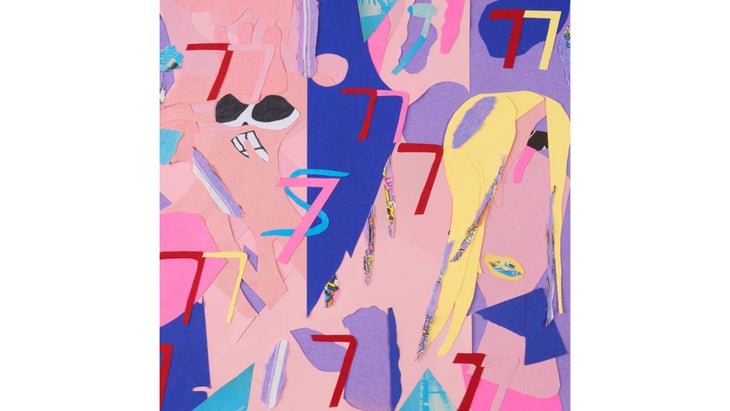 7s, by Avey Tare
Ardent followers of this column will know that I am a big Animal Collective fan, so this is an unsurprising pick. The group continues a cycle of regular releases, with Avey Tare's 7s following Panda Bear's Reset last summer, the Collective's latest full-length a year ago, and even a film soundtrack by the band's less prolific members, Deakin and Geologist, in 2021. While I dig all of the new music, I find that Avey's solo work often gets closest to the mysterious quality that hooked me back when I was a teenager listening to Sung Tongs and Campfire Songs on repeat.
Avey Tare's music has always felt connected to nature. He expresses this explicitly through subjects like swamps, eucalyptus trees, and birds, but there's also something about his music that just feels right for a walk in the woods at night. One of his great talents is creating an atmosphere of sound that takes you in, lets you explore for a while, and slowly transports you somewhere else. My favorite 7s track, "Sweepers Grin," does just this, building on a longform meditative strum that recalls Animal Collective classics like "Visiting Friends" and "Baleen Sample." The album as a whole starts with some catchy melodies, takes you on a journey through the bog, and ends in a darker place. I look forward to hearing where he takes us next. —Jonathan Ver Steegh, digital production manager
What We Watched
Breaking Trail
Mountainfilm on Tour came to town, and one of our sons amiably agreed to come along with me. So, a strapping young man and his mother walked into a filmfest … He liked and I loved the 20-minute Bacon 'N' Laces, about a blind single father of three, who uses his computer-like memory to run a diner, aided by his sweet, smart son Tony. I liked and my son loved The Trail Before Us, 13 minutes, in which a Diné teenager brings mountain biking to his home in the Navajo Nation.
And we both hailed the 30-minute Breaking Trail, in which Emily Ford, laid off from work during the throes of COVID, borrows a sled dog to walk the 1200-mile Ice Age Trail in the bitter Wisconsin winter. Emily is thoughtful, direct, and, in today's era of social-media show-off-iness, unaffected. I had a few quibbles—the film feels a little long, and I'd like to have known more practical details—but in a magical and unexpected way, she becomes known and as a woman of color is a beacon, especially to those who might not feel welcome in outdoor spaces. Emily talks of facing imposed societal fears in taking on such objectives, and the Black author and journalist James Edward Mills gives a historical perspective including "the very real possibility of racially motivated violence in wooded areas."
Strangers leave Emily gifts—plastic bags marked with her name—on the trail. "They gave me brownies!" she marvels. Groups begin waiting, waving, cheering. School children make signs, a little boy pivoting so she can see his words as long as possible. A young mother of color drives "all the way from Madison" (four hours) with her daughter to see Emily. "This"—nature—"is for everybody," Emily says. And then the part about her dog … I cried the whole last section; and the kid beside me, while claiming he did not "technically" shed tears, acknowledged misting. —Alison Osius, senior editor
What We Played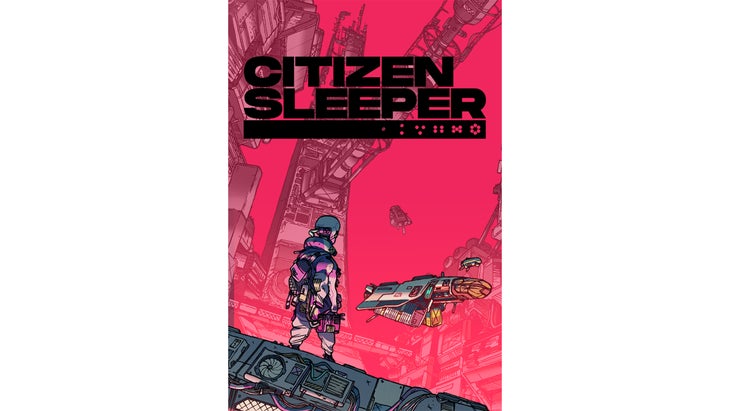 Citizen Sleeper
I've been thinking a lot about health insurance lately. A loved one is currently fighting for access to a critical medication that their insurer doesn't want to cover; the company—surprise surprise—would prefer that they take a less effective but cheaper one. It's a funny thing, having to argue with a distant, pharaonic corporation for your right to a healthy body. But most of us seem to have accepted our privatized medical system as a frustrating but natural part of life rather than a profit-generating engine that benefits the few at the expense of the many.
The 2022 sci-fi game Citizen Sleeper peels back those layers of normalization to live wires and raw, synthetic flesh. The titular character of the game is a "sleeper," an android copy of a human that their original sold to a corporation as a slave laborer. When the story begins, they've just completed their escape, stowing away aboard a ship to the independent space station Erlin's Eye. But there's a problem: To ensure compliance, the corporation that owned them engineered their body to break down without regular doses of an anti-rejection drug. To get it, they'll need to sell their labor, spending their daily energy supply to work at shipbreaking, repair, bartending, hacking, foraging, and a handful of other jobs and balancing the money they earn between food and black-market medication. If that sounds bleak, well, it is. But it's also hopeful: There are good people on the Eye too, and with their help the sleeper may just be able to build a better life for themselves, even if a perfect one is out of reach. The game is available on PC, Mac, Switch, and Xbox. Xbox Game Pass subscribers can stream it on their mobile devices too, but be forewarned: The in-game text is very small on phones, so maybe check your vision insurance first. —Adam Roy, executive editor, Backpacker
Lead Photos: Courtesy the Publishers