Everything Our Editors Loved in January
Two Academy Award nominees, books of poetry and sound, Korean American cooking, and a learning app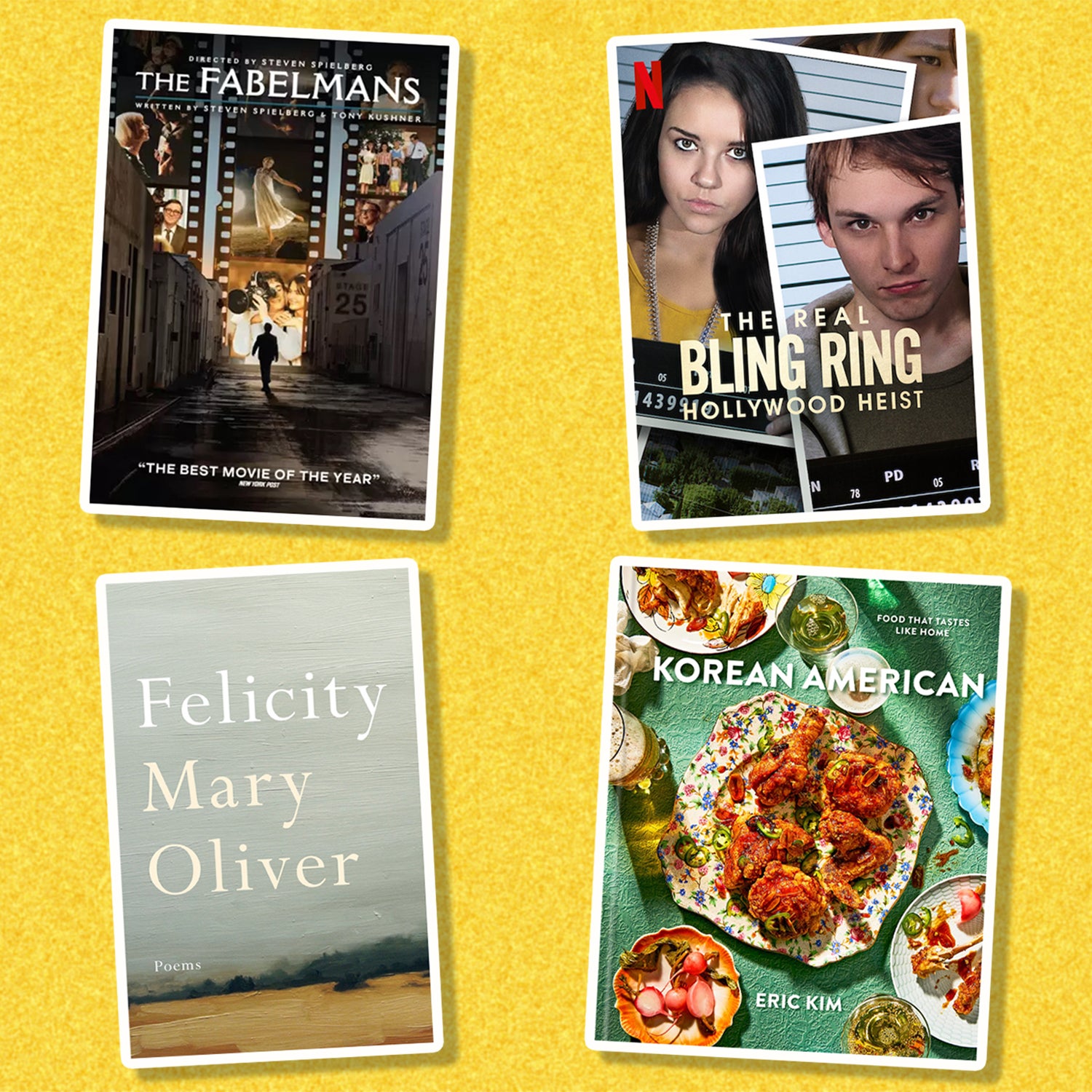 Courtesy the Publishers
Heading out the door? Read this article on the new Outside+ app available now on iOS devices for members! Download the app.
Outside editors started out the year strong. We tested out some healthy habits, stubbornly stuck by a few bad ones, published five new long reads, and looked back at the best disaster movies of all time. Outside of work, we kept up with some of the best new films, read poetry inspired by nature, contemplated our acoustic environment, and learned a few new skills to take into 2023. Here is everything our editors loved in January.
What We Watched
The Banshees of Inisherin
Drawn in by an adorable donkey, the Irish brogue, and the verdant landscape of the Emerald Isle, I watched The Banshees of Inisherin, which has been nominated for nine Academy Awards this year, including best film. The premise, as you may have heard, is that one of two longtime friends—a musician named Colm (played by Brendan Gleeson)—decides he no longer wants to have anything to do with his neighbor Padraic (Colin Farrell, whose expressive eyebrows may likely secure him the best-actor win). Colm threatens to cut off his own fingers one by one if Padraic continues to bother him with conversation. Even watching this play out, I was baffled as to why a fiddler would do this. But once I learned that this entire black comedy was a parable of the Troubles in Northern Ireland, all facets of the tale made more sense. In fact, I loved having to rethink the plot points and actions of the characters with this history as a background, and I'd watch it again just for that reason. —Tasha Zemke, associate managing editor
---
The Real Bling Ring: Hollywood Heist
In 2008 and 2009, a group of teens in L.A. started robbing celebrities like Paris Hilton, Orlando Bloom, and Audrina Patridge. They'd wait for a big event that they knew the victim was attending or for the target to post on social media that they were away from home, and then they'd go try doors and windows. Surprisingly, they often found one unlocked, so they'd go inside to steal cash, jewelry, and clothes. I remember this being all over the news 15 years ago, and a film about it premiered in 2013, but I had never known the details of exactly who the robbers were, or that the entire case became intertwined with a reality TV show when it went to court. The new Netflix docuseries "The Real Bling Ring: Hollywood Heist" speaks directly with two of the teens, so we hear firsthand how and why they stole from some of the biggest names in Hollywood. It's a binge-worthy series that I couldn't stop watching. —Abigail Wise, digital managing director
---
The Fabelmans
Watch first, then read. As someone who loves films and film reviews, and has written and studied them, I usually view and then peruse to see what others got out of a film and whether or where we agree.
I went out to see Steven Spielberg's The Fabelmans, then home and of course onto Rotten Tomatoes. And, after that, found an account of which parts of this "semi autobiographical" film were accurate. (I do that, too. You'd be surprised, for example, which sections of the excellent Captain Phillips really happened.)
One true-to-life sequence is what many reviewers naturally focused on, the moment of shock when the teenage protagonist, representing the young writer-director Spielberg, realizes through the filming he so loves that his mother is having a love affair with his father's best friend. Both Sammy Fabelman and Steven Spielberg keep—kept—the secret for years.
The scenes that moved my friend and me the most, though, are those of the adolescent Steve/Sammy filming his entire Boy Scout troop in enactments out in the Arizona desert. The shootouts and battle scenes delight the young Scouts (and presage other scenes in later Spielberg greats). In one, Sammy directs a youth on how to feel upon arriving to a scene of gory defeat. Sammy evokes anguish in both his young actor and, to his surprise, himself; and then sees his audience weep, and understands the power of film. —Alison Osius, senior editor
Watch:
Amazon Prime Apple TV YouTube
What We Read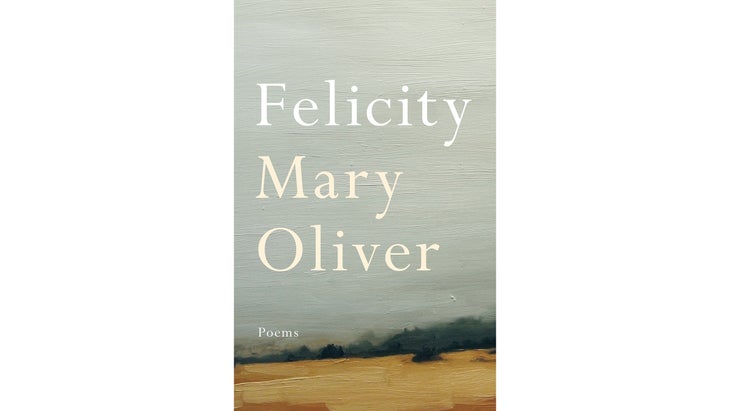 Felicity, by Mary Oliver
I'm going through a Mary Oliver phase, and I expect it to last the rest of my life. Her poetry is soft but sharp, simple but complex, and nearly always holds the natural world at its center. (Oliver's process involved taking walks in her local woods until a poem came to her, then scrawling it down with one of the many pencils she stowed in the crooks of trees.) I read this 2015 collection in January, but it's perfect for Valentine's Day season—verses full of longing, delight, sensuousness, and love that are perfect for reading aloud to your sweetheart. Take Oliver's tack and tell them they are more beautiful than the trees and kiss like a flower opens, and you'll have them swooning. —Maren Larsen, podcast producer
---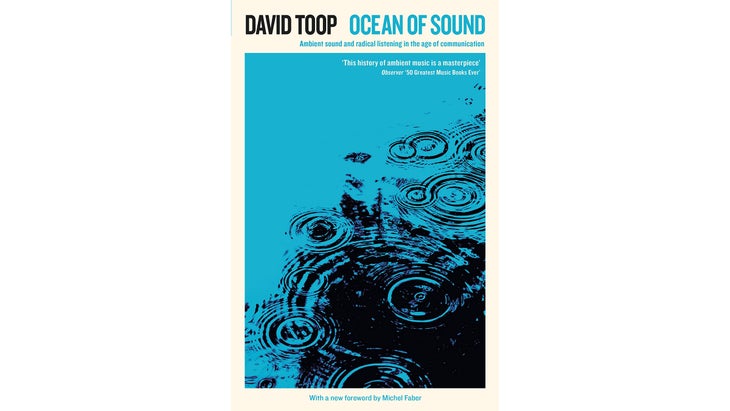 Ocean of Sound, by David Toop
Experimental musician, sound artist, and author David Toop first published Ocean of Sound in 1995. On its face, this work is marketed as a history of ambient music—a misleading and limiting label. In 2023, when most of us hear the term "ambient," we jump straight to the relaxing musical genre, pioneered by Brian Eno and now delivered to us through YouTube algorithms, Spotify playlists, and sleep apps. Ambient sound, as presented by Toop, encompasses a much wider range of experience.
When we listen to music, we aren't just hearing a performance, or a recording. We hear the room we're in, the sounds of traffic outside, the people around us, even our own movements. The entire soundscape dictates our experience. Framed this way, Toop takes us through an array of anecdotes, interviews, and personal accounts, spanning through Javanese Gamelan music, free jazz, nature recordings, and nineties rave "chill-out" rooms (and yes, there's some Brian Eno in there as well). His unstructured writing style mirrors the subject appropriately, though the free-flowing association of topics can be disorienting until you get where he's going.
Some of the book's early-internet utopian attitude has aged poorly (Toop addresses this in his author's note in a new edition). But other observations about technology's influence on our sonic lives feel even more true today than they did then. Taken as a product of its time, Ocean of Sound is one of the most extraordinary works of music writing I've ever read. —Jonathan Ver Steegh, digital production manager
---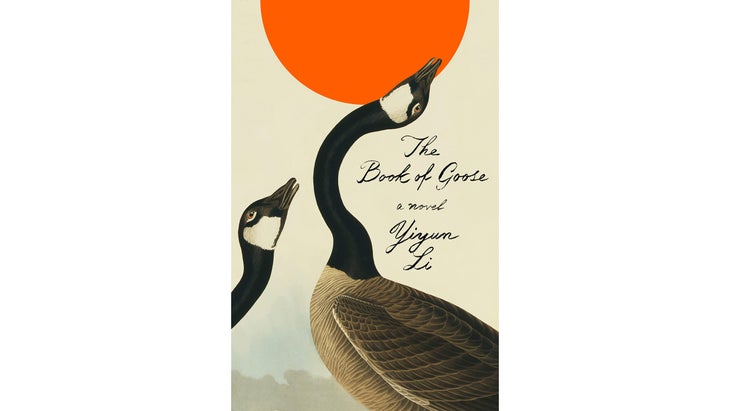 The Book of Goose, by Yiyun Li
The first book I read this year was Yiyun Li's fantastic novel The Book of Goose. It centers on two young girls, Fabienne and Agnès, who live in rural France in the 1950s. Fabienne is the more domineering one in their friendship, and she convinces Agnès that the two of them should write a book together, as a sort of prank to entertain themselves. Agnès agrees to be the public face of the project, and the book becomes an unexpected success, catapulting her into an improbable life of literary stardom. The Book of Goose explores their intense and complicated friendship over the many years that followed, told from Agnès' perspective as an adult after she's learned that Fabienne has died. There's a lot of darkness in this book, but it turned out to be one of the best I've read in a long time. —Molly Mirhashem, digital executive editor
How We Learned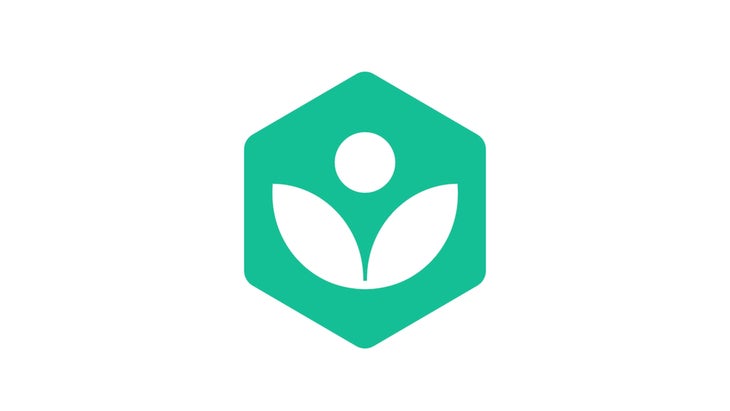 Khan Academy
I was a poor student when it came to physics and math—I wasn't especially good at either of them, and had an inkling even in high school that they were probably not going to feature prominently in my career path. I survived both subjects with good enough grades to make it through school, then promised myself I'd never think about calculus again. Fast-forward to adulthood, and I've started to appreciate how critical physics and math are to understanding the world around me. The problem: I'm still terrible at both.
I've been taking remedial classes with Khan Academy, an educational non-profit that's been making tutoring videos about everything from astronomy to American history since 2008. The lessons are simple, straightforward, and easy to follow along with. At night, it's taken the place of Netflix in my routine; there's something fulfilling about going to bed having learned something, instead of just having consumed whatever whatever the algorithm told me to watch. I'm working my way through the series on stars, black holes, and galaxies; once that's done, I'll grit my teeth and take my first swing at integral calculus since I was 18. —Adam Roy, executive editor, Backpacker
---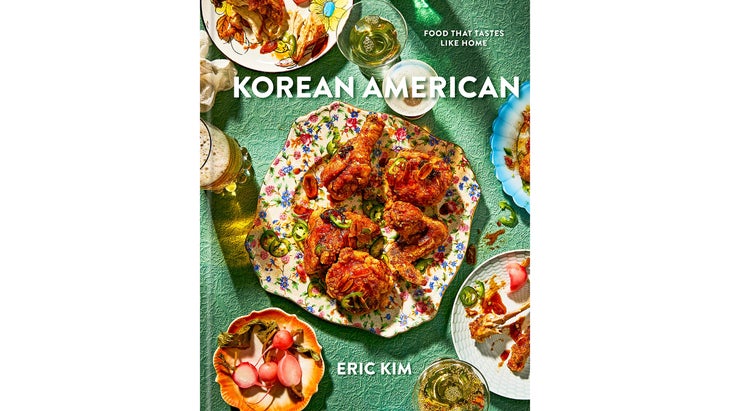 Korean American, by Eric Kim
In my eyes, the best cookbooks both make you want to cook and are eminently readable. This one by Eric Kim is one part memoir and three parts recipes, but the whole thing is a love letter to his upbringing in Atlanta, from his mother Jean's kitchen to the local White Windmill Korean bakery chain. The food is interspersed with essays and snapshots from his family experience around food, be it fishing trips to North Carolina with his uncle or how his mother cooked on weeknights. Kim unapologetically fuses together his experienced food cultures into tantalizing and unexpected recipes (with mesmerizingly saturated photos) like gochugaru shrimp with roasted seaweed grits, kimchi-braised short ribs with pasta, and even "Judy's Empanadas" which are a riff on a recipe his mom got from another Korean immigrant, who came to the states by way of South America. I know I'm inspired because I spent a small fortune at the local Asian market to get the necessary pastes, sauces, and spices to cook the recipes. I also bookmarked about 80 percent of said recipes as I read the book front to back. And, the kicker: I also have five pounds of salty, sour, sweet, fishy kimchi fermenting in the fridge. —Will Taylor, gear director
Lead Photo: Courtesy the Publishers