Everything Our Editors Loved in July That Wasn't 'Barbenheimer'
Yes, we saw the Barbie movie. But we also got caught up on other recent film releases, enjoyed some summer tunes, and knocked a few books off of our reading lists.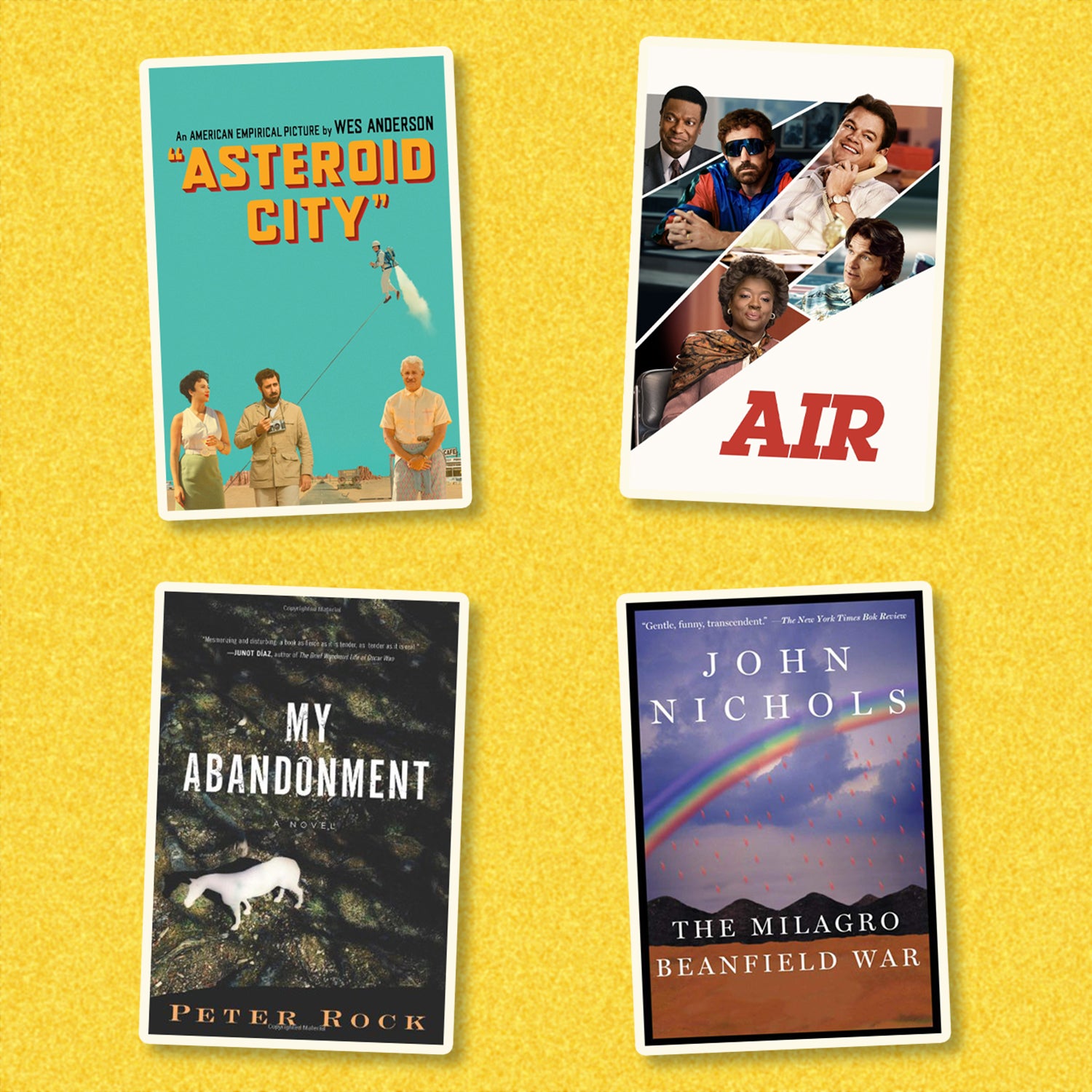 Courtesy the Publishers
Heading out the door? Read this article on the new Outside+ app available now on iOS devices for members! Download the app.
In July, Outside editors dove deep into the the world of outdoor awe, with a little help from William Shatner, longtime contributor Florence Williams, and climber Sasha DiGiulian. We also published long reads about surviving a jungle wedding, Hoka co-founder Jean-Luc Diard, the healing power of Icelandic horses, and one of the worst mountaineering accidents in history. Here is everything we enjoyed when it was too hot to go outside.
My Abandonment, by Peter Rock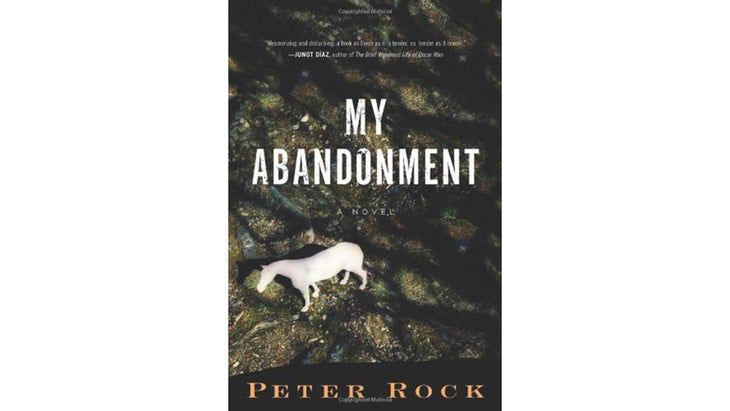 My Abandonment by Peter Rock is a haunting exploration of resilience, family dynamics, and the human need for connection—all set in the wilderness. It follows Caroline, a 13-year-old girl, and her father, living in isolation (and house-less) in the woods of Portland's Forest Park. After being discovered and forced back into polite society, they grapple with adapting to a world they barely remember. The novel delves into issues of identity, mental health, and the consequences—and benefits—of living on society's fringes and off the grid. Peter Rock crafts a thought-provoking tale of survival and acceptance, challenging perceptions of normalcy and the human longing for home. —Sierra Shafer, editor-in-chief, Ski
The Milagro Beanfield War, by John Nichols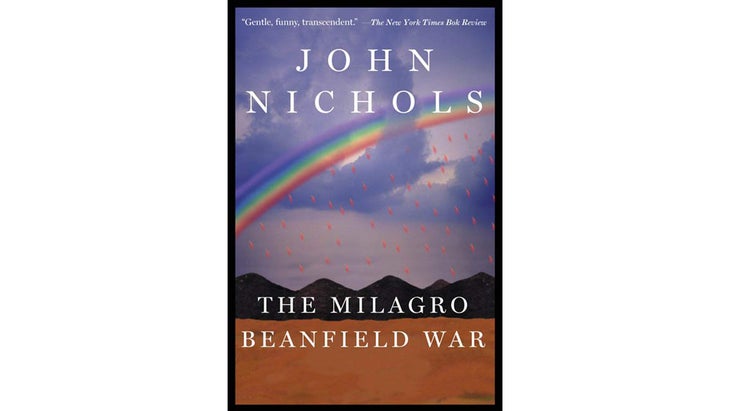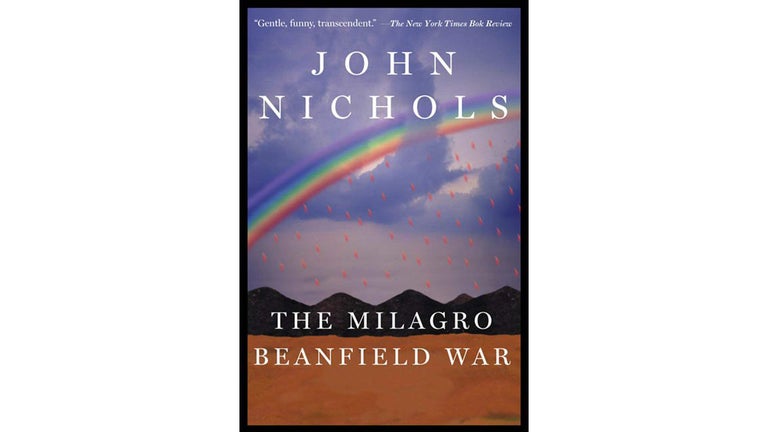 At night, I usually wind down with a solid piece of fiction to hedge my day-job demands. So, when my husband and I moved to Taos, New Mexico, last fall, and Outside's gear editor, Will Taylor, recommended The Milagro Beanfield War by John Nichols as required reading for new residents, I snagged a copy. Truth be told, it sat on my desk for months until now. I'm just two-thirds of the way through, but it quickly became a bookshelf keeper. Nichol's compelling story of land (mis)management, water rights, and social wrongs follows the unapologetically tenacious beanfield farmer, Joe Mondragon, as he battles corporate interests and wealthy landowners in the dirt-poor town of Milagro. It's jovial in general, but peels back the layers of conflict created by the inflating populations of New Mexico, and echoes themes from another of my favorites: The Monkey Wrench Gang by Edward Abbey. Don't be turned off by the 2000 publish date, either. It's broadly relevant today, and a must-read if you live in the Southwest, love fiction, or drink and use water on a daily basis. —Patty Hodapp, interim digital director
A Long Way Gone, by Ishmael Beah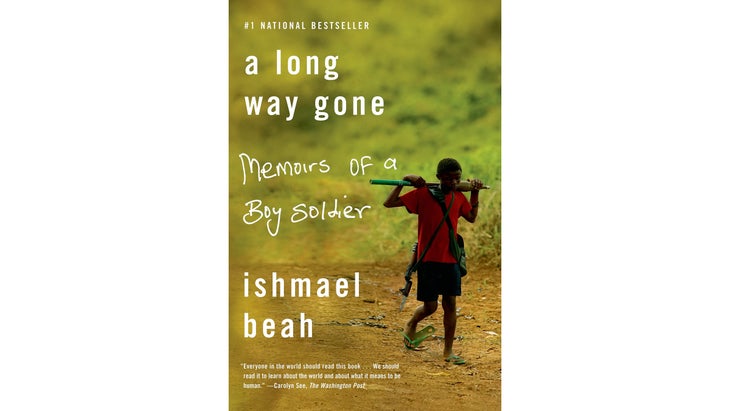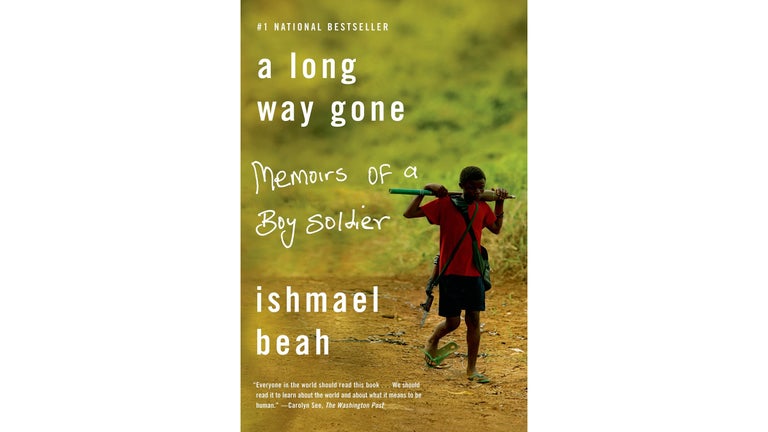 Lately, I've found myself drawn to stories of those caught up in the unrest of African nations. There are plenty of them to choose from: in the last couple of years I've read Dave Eggers' What is the What, Denaw Mengestu's All Our Names, Lopez Lamong's Running for My Life, and Naomi Benaron's Running the Rift. This month I delved into Ishmael Beah's memoir A Long Way Gone, which, I confess, had been sitting on my shelf for a few years, awaiting the time I was ready for it. Beah not only suffered the sudden loss of family, home, and security, like the protagonists of the other novels and memoirs I've read, he also became a child soldier and took part in the civil war of his Sierra Leone homeland. Remarkably, he tells his story in a voice so understated and honest that it is stripped of sensationalism and reveals a relatable boy's thoughts and emotions amidst overwhelming horror, creating a small sense of empathy for his unimaginable suffering. In the end, Beah's memoir made me feel sorrowful, compassionate, and grateful, which is how I want to be in the world. —Jonathan Beverly, senior running editor, gear
Rings of Saturn by W.G. Sebald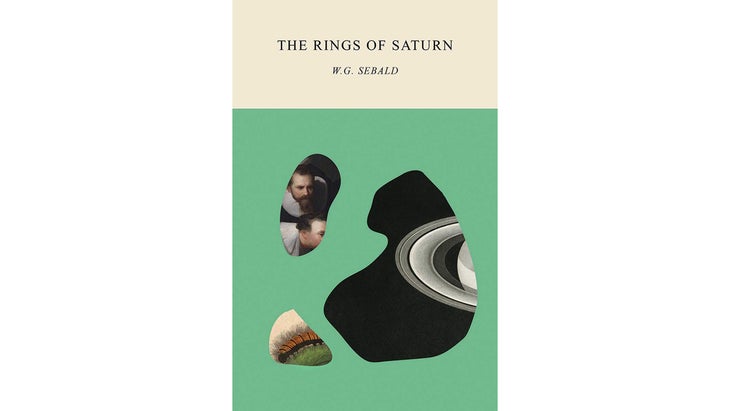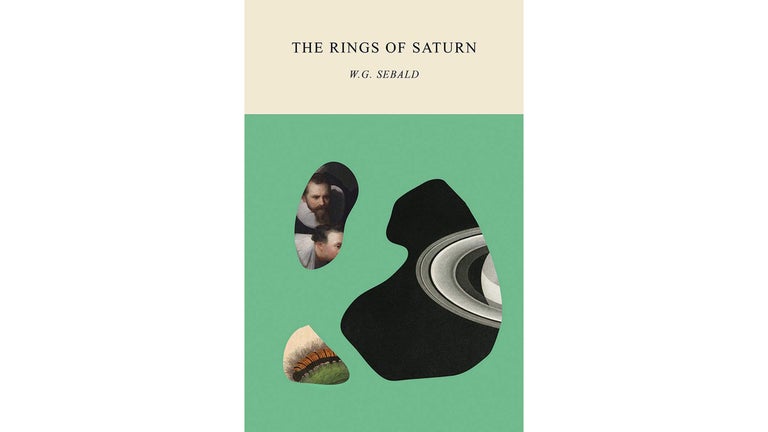 This month, I read Rings of Saturn by W.G. Sebald, the late German writer and academic. I read The Emigrants a few years ago and it left a stronger impression on me than maybe any other book I've read, and have been excited to read this one ever since. Sebald is a luminary with an impossibly generous perspective and understanding of time and space. Rings of Saturn loosely follows him as he walks through the countryside of Suffolk, but his patient, exacting prose draws the reader into a journey through his expansive, curious mind. An old train car brings him to the downfall of the Chinese empire and back again to the English countryside, asking the reader to consider power, violence, grief, and memory along the way. A nap during a historical TV special invites a compassionate, aching look at the Belgian exploitation of the Congo, and comes right back to the library he fell asleep in. It's an astonishing book, and well worth the read. —Abigail Barronian, senior editor
El Diablo en el Cuerpo, by Alex Anwandter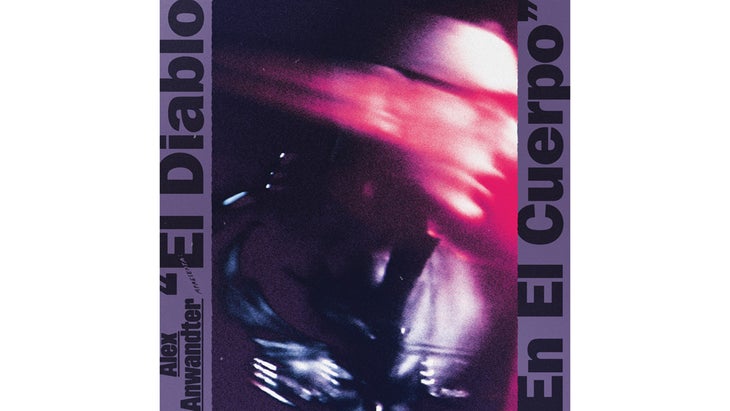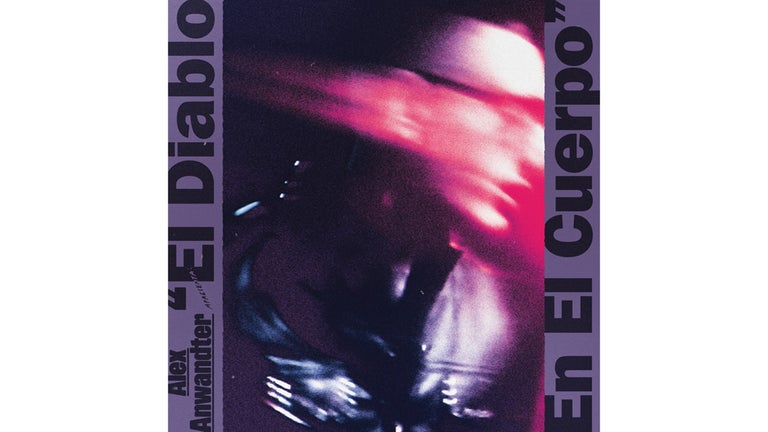 With the season entering its final stretch, I'm ready to crown my summer jam. El Diablo en el Cuerpo ("The Devil in the Body") is the newest album from Alex Anwandter, a Chilean singer and producer now based in New York. Anwandter, who got his start as the vocalist for rock band Teleradio Donoso, last put out a full-length record in 2018 with Latinoamericana, a indie-pop response to Trump-era border paranoia and the Americas' larger swing toward right-wing autocracy. On El Diablo en el Cuerpo, he tackles subjects ranging from gender roles to gay club culture to what it means to live and love when one crisis seems to follow another, layering his lyrics over smooth disco beats and 80s pop-inflected synth lines. "I met up with my friends in the street the other day, love / I talked about you, and about the disaster that the world is today," guest vocalist Raquel Berrios of Buscabulla sings in Spanish on the album's standout track "Mi Vida en Llamas." If that's not an anthem for a summer when the earth's on fire, I don't know what is. —Adam Roy, executive editor, Backpacker
Air
It's hard not to know what's going to happen in Air, loosely based on real events, when a Nike executive risks his career to try to sign a "short" teenage basketball player named Michael Jordan. But starting with the great opening collage from the 1980s—Mary Lou Retton, Ronald Reagan, Geraldine Ferraro, a smiling Charles and Diana, set to "Money for Nothing" by Dire Straits—this movie is absorbing, and god knows it is entertaining.
As a fan of Ben Affleck and Matt Damon since Good Will Hunting, I appreciated how willing each was to look awful—Affleck acts such a tool, and Damon is filmed so closely as to show every pore. Viola Davis is another matter: a mesmerizing presence as young Michael's savvy and incisive mother, Deloris. Among other key players is Chris Tucker, who researched and wrote scenes in portraying the executive Howard White.
My quibble is with the choice to film the Michael character from behind. While Affleck felt Jordan is so recognizable that anyone else would be a distraction, I'd have rather had an actor, seeing his emotions, maybe a star turn. —Alison Osius, senior editor
Dark Waters
I'm not sure how I missed this movie starring Mark Ruffalo, Anne Hathaway, and Tim Robbins (among other heavy hitters) when it first came out in 2019. But if you're a fan of Erin Brokovich or the haunting miniseries Dopesick, both of which spotlight the atrocious, deceptive, greedy, and I daresay murderous behaviour of mega corporations, you'll appreciate Dark Waters. It's a finely-acted depiction of the true story of attorney Robert Bilott's quest for justice against chemical giant DuPont, which contaminated a small West Virginia town by concealing what it knew about the health hazards of its miracle product, Teflon. As the issue of "forever chemicals" otherwise known as PFAS, is becoming more and more prevalent in the national news cycle, it's a highly relevant watch today. And it immediately motivated me to clean out my kitchen and ditch six of my old, scratched Teflon pans. I'll be replacing them with nontoxic alternatives, like ceramic or stainless steel. Pro tip: If the surface is scratched, the cookware is compromised. —Kristin Hostetter, head of sustainability and contributing editor
Watch Now:
Amazon Prime Apple TV YouTube
Asteroid City
I wouldn't call myself much of a cinephile, but Wes Anderson's films always manage to delight me. His latest, Asteroid City, is no different. The teal-and-orange world with saguaro cacti, lone mesas, and atomic bomb tests happening in the background immediately sets the scene for a melancholy ride. Like most of Anderson's other work, the story is loose and hard to follow at times with the emphasis being on the vibe and emotion the film elicits as it explores grief and our places in the universe. A story within a story, you're drawn into a play about a man who has just lost his wife and his four children as they get stuck in the Southwestern town of Asteroid City for a junior stargazing competition interrupted by an extraterrestrial visitor. Anderson's use of the same actors film after film, including Jason Schwartzman and Tilda Swinton, makes this new movie feel almost like American Horror Story or Black Mirror. Same star-studded cast, different characters and setting entirely. It's one I'll be watching again and again. —Mikaela Ruland, associate content director, National Park Trips
Watch Now:
Amazon Prime Apple TV YouTube
Lead Photo: Courtesy the Publishers