Everything Our Editors Loved in January
The books, movies, podcasts, music, and more that our editors couldn't stop talking about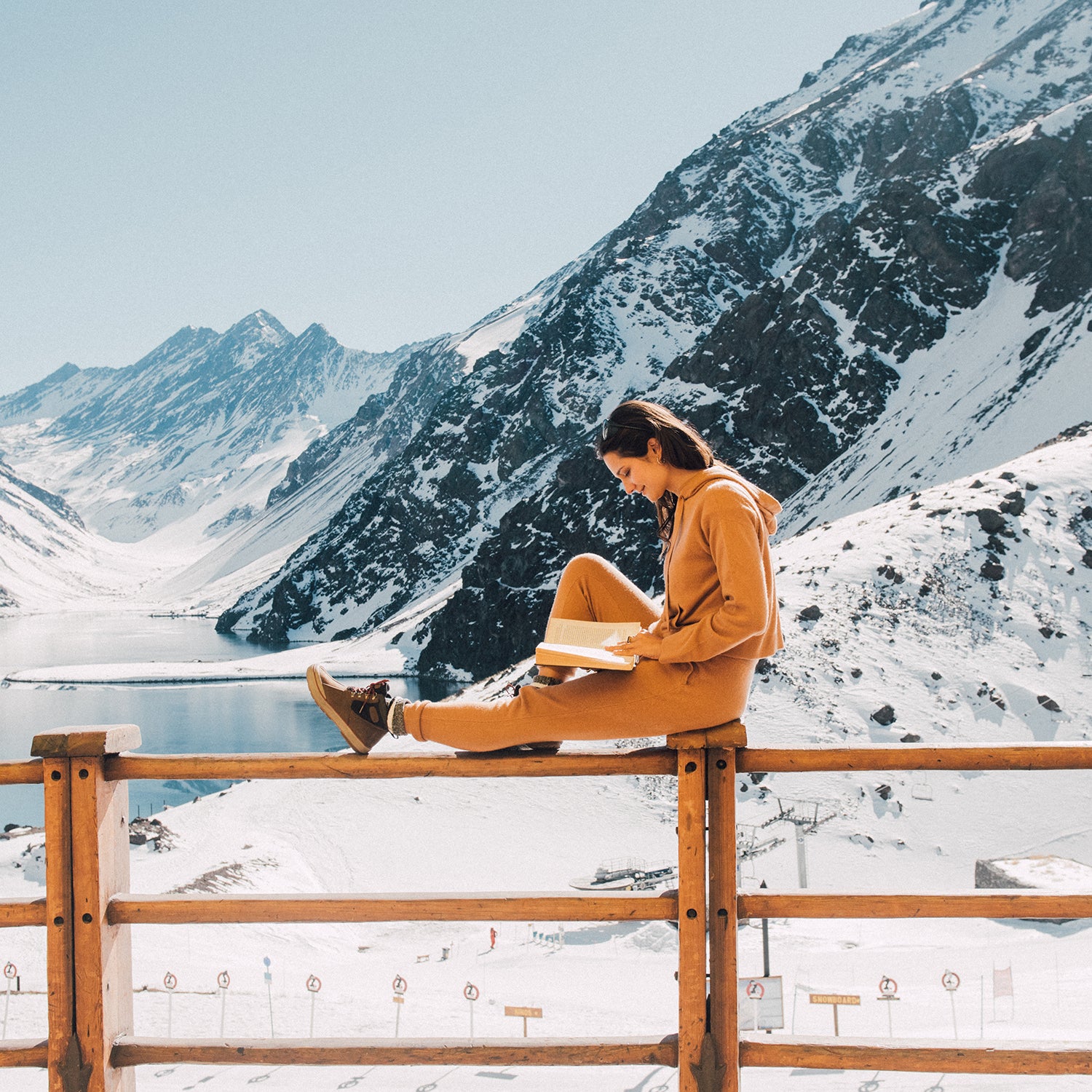 Heading out the door? Read this article on the new Outside+ app available now on iOS devices for members! Download the app.
It's a new decade, so naturally, a few Outside staffers dove into books and shows about self-optimization. The rest of us stuck with witty outdoor poems, foraged dinners in rural New Mexico, and a seriously dark John Cusack film about skiing.
What We Read
When I was home for the holidays, my mom lent me The Art of Work, by Jeff Goins, which was the perfect read to kick off the new year. Its message is that anyone can find meaningful work if you try. One idea that especially encouraged me was that you should engage with new ideas rather than constantly fretting over making the correct decision. If you're looking for a step-by-step book about the same subject, check out Pivot, by Jenny Blake. (I'd definitely file The Art of Work under inspiring literature instead of practical self-help.) 
—Jenny Earnest, audience development director
I've been spending my afternoon coffee breaks flipping through Sydney Zester's Run Wild and Be, a joyful collection of poems and short stories that celebrate wild places, trail life, and endurance running. I am not a runner, but Zester's wit and humor transcend the sport. She beautifully speaks to the ways that women draw strength from putting their muscles to work in the outdoors. One line I keep coming back to is from the poem "Mt. St. Helens": "My favorite love / is made on the summit / in snow-capped stillness." 
—Aleta Burchyski, associate managing editor 
Hot tip: whenever assistant editor Abbie Barronian tells you to read something, read it. This month I have been fully absorbed with her latest recommendation, The Neapolitan Novels, by Elena Ferrante, a four-book series following the lifelong friendship of two women born in Naples, Italy, in the 1940s. The writing is sparse and beautiful, but what kept me reading way past my bedtime are Ferrante's delicate portrayals of relationships between friends, family, spouses, lovers, and more. Each book is highly addicting in the best possible way. 
—Kelsey Lindsey, associate editor
I tore through Anna Wiener's debut memoir Uncanny Valley, which recounts her unlikely experience as a literary twentysomething working in the tech world. (If you want a taste of what the book is like, this excerpt was published in The New Yorker a few months ago.) In 2013, she left her job in book publishing for one at a startup, which eventually led to a series of other startup jobs. Wiener is an outsider in Silicon Valley, and her observations of celebrated companies and the (mostly) men who run them are incisive. Throughout the book, she rarely refers to companies and other major players by their proper names: Facebook is "the social network that everyone hated," and Amazon is "the online superstore." Wiener describes the moment we're all experiencing, as technology colonizes more and more of our lives, with a perspective and specificity I've never read elsewhere. And while it may cause you existential angst, her writing is a pleasure to read.
—Molly Mirhashem, digital deputy editor 
What We Listened To
Jungle Prince is a three-part series produced by The New York Times' The Daily podcast. It's based on Ellen Barry's blockbuster newspaper feature about a long-lost, purportedly royal family in India, and it's one of the most beautiful audio stories I've ever heard. Barry hosts the episodes, and she has a perfect, soothing voice—plus, the story is epic. Someone is definitely going to make a movie out of this. 
—Katie Cruickshank, senior digital marketing manager
I've been told this is the least on-brand thing about me, but I love cruising around to singer-songwritery pop albums. (You all just haven't listened to Golden Hour enough.) For long drives this winter, I've been cuing up Maggie Rogers's Heard It in a Past Life; it layers deft song lyrics with samples from the natural world and catchy beats. 
—Xian Chiang-Waren, associate editor
What We Watched and Otherwise Experienced
I hate to admit it, but I've been deeply absorbed in Gweneth Paltrow's The Goop Lab on Netflix. As someone who's read endless studies on the supposed therapeutic uses of psilocybin, the first episode about a guided mushroom trip in Jamaica was especially engrossing. 
—Emily Reed, video producer
I've been a John Cusack stan since my tweens. My love was rekindled when I rediscovered the best après-ski movie of all time (fight me): the cult dark-comedy gem Better Off Dead. Post–Sixteen Candles but pre–Say Anything, J.C. stars as the heartbroken Lane Meyer, a teenager set on killing himself after his girlfriend leaves him for the ski-team captain. The biggest draw here isn't the plot, or even the over-the-top ski scenes, it's the drug-inspired, peak-eighties jokes. Plus, one character's expert advice will get you through any gripping run: "Go that way, really fast. If something gets in your way, turn." 
—Maren Larsen, Buyer's Guide deputy editor
I am, on average, a year late watching new films. But after noticing the buzz about the Netflix documentary Cheer, I binged-watched the six-episode series. It follows the cheerleading team at Navarro College, in Texas, as it travels to a national competition in Florida. The documentarians focused on the obstacles that cheerleaders must overcome in addition to competition (injuries, gender bias, broken family structures) with visual finesse. The film makes a strong case for the rigors of this discipline—it might be in the Olympics in 2028—and is a perfect gateway to get to know and fall in love with a sport that has been on the sidelines for a long time. I seldom cry, but when the Navarro team executed an impeccable pyramid on the tournament circuit's biggest stage, I was on the verge of tears.
—Wufei Yu, editorial fellow
I went to a foraged dinner in northern New Mexico called Shed: A Dinner Project. It's run by chef Jonny Ortiz and his partner, Afton Love. Ortiz, who is 29, grows, forages, or hunts for every ingredient possible in the meal, from river mint and mountain nettle to wild elk and local trout. He serves things like Anasazi beans cooked in a micaceous clay pot with winter squash and Chimayo red chile, or raw wild elk with cactus fruit. One dessert he served the night I was there was a delicate dark-chocolate shell filled with apple cider that explodes with flavor once in your mouth—our table sat in awe afterward. Ortiz serves local wines and mezcals with the meal and makes the ceramics you eat off of, too. Shed hosts about ten guests at a time, usually only on weekends (tickets sell out super fast for each dinner). We dined in an old barnlike space and could see Ortiz and Love cooking and preparing the food. It was like watching and experiencing food art. 
—Mary Turner, deputy editor
Lead Photo: Meg Haywood-Sullivan/Cavan