The Fine Art of the Summer Road Trip Mix
We asked a traveling musician how to optimize your playlist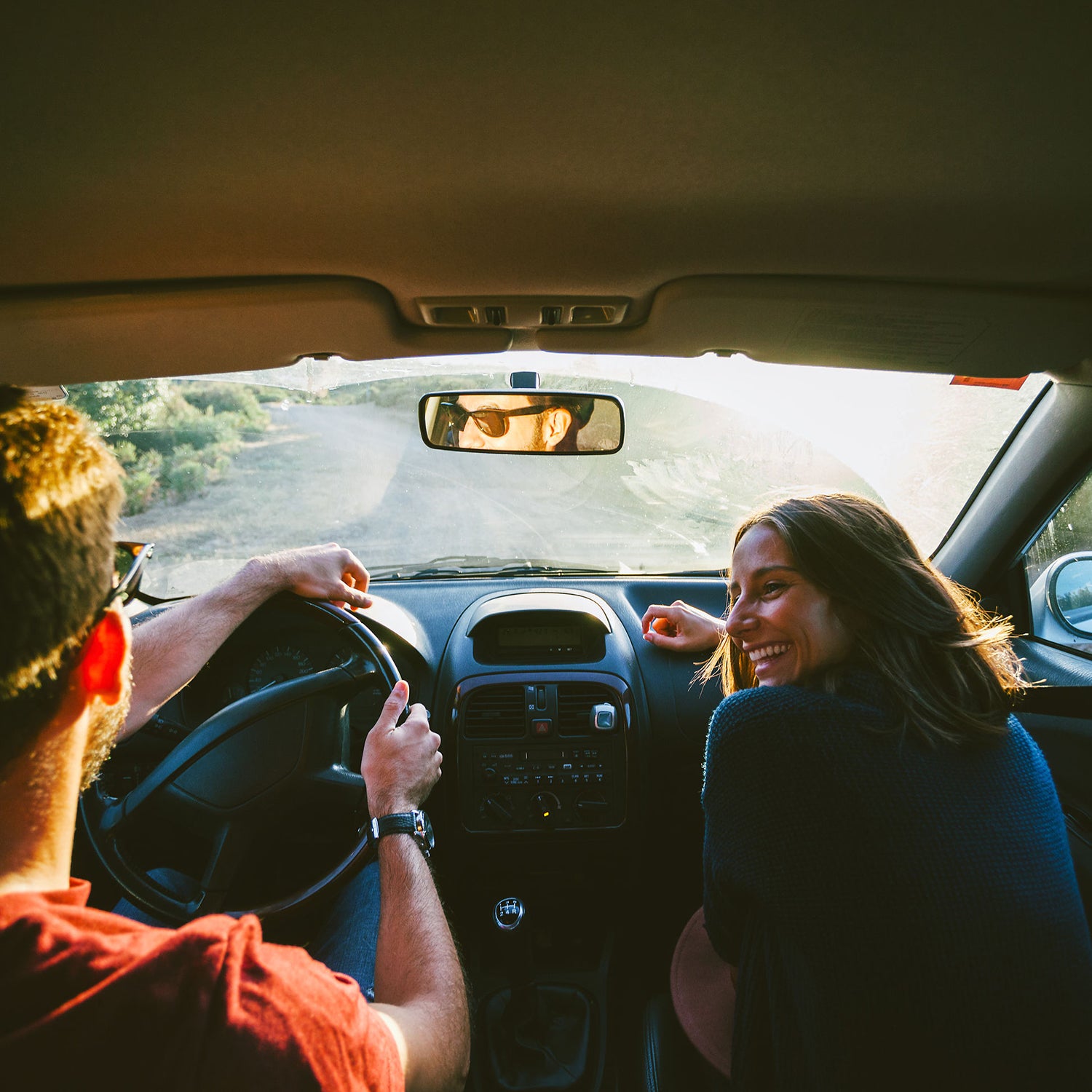 Heading out the door? Read this article on the new Outside+ app available now on iOS devices for members! Download the app.
Maybe it's nostalgia for family vacations and childhood summers, but August feels like the perfect time for a road trip, and the perfect road trip needs a soundtrack, a mix of new songs and old jams, sing-alongers and sad ones. How to craft the perfect mix? We asked Portland, Oregon–based musician John Craigie, who plays a story-focused brand of folk (The Stranger once called him the love child of John Prine and Mitch Hedberg) and spends most of his time on the road, touring with musicians like Donavon Frankenreiter and Jack Johnson. Craigie's on tour across the East Coast through September with his new album, Scarecrow. He told us what he's listening to now, which albums helped shape him as a performer, and what he does when lyrics hit him when he's behind the wheel, which they usually do.
Find Some Good New Material
There's a lot of good music out now. I've been listening to Nathaniel Rateliff's new record, Tearing at the Seams, a lot. Leon Bridges's new one, Good Thing, is real good, too. John Prine's new album, The Tree of Forgiveness, blew me away. My friend Gregory Alan Isakov, an amazing songwriter, has a new record coming out in October, which everyone should listen to. And I'll always listen to Todd Snider, Loudon Wainwright, and Hurray for the Riff Raff.
Mix in Some Classics
For me, as far as classic goes, I like live songwriter records. There are two live Greg Brown records, The Live One and One Night, that I listen to all the time. And Simon and Garfunkle's Live from New York City, 1967, which they did right after releasing Parsley, Sage, Rosemary and Thyme. For me, when I was coming up, listening to musicians have conversations was a big part of learning how to perform for crowds and be a storyteller. It's not a normal human interaction.
Tap into Nostalgia
I was at a café the other day and heard a song by Pearl Jam—and I just went down a wormhole on their old stuff. I did the same thing with…what's that crappy band called…oh yeah, the Goo Goo Dolls. When you have Spotify at your fingertips and a bunch of hours in the car, you can go forever.
Keep Your Ears Open
One of the best things about being on tour is that people tell me things. A guy stopped me recently and said, "I think you'd be into Joe Pug." I'd heard about him—he's an Austin-based singer-songwriter—but I hadn't taken the time to listen, so I cued him up, and now I really like him. When you're out of your element, you hear different things. I Shazam. I Shazam a lot.
Don't Write Music in the Car (Okay, Maybe a Little)
Most of my songwriting happens either while I'm driving or while I'm watching someone else play music, which are both the least conducive places to write. I don't mean I'm stealing stuff—I just write better when I'm listening to music. Writing is a multilevel process, and the road is an important place for me to work it out. If I do a tour with someone else in the car, I'm not in the zone as much. I notice that if I don't have that time alone, I can't write as well. I use Evernote, and I'll constantly be writing something down while I'm driving. Which isn't particularly safe.
Lead Photo: BONNINSTUDIO/Stocksy