Greg Mortenson and CAI Go To Trial Over Three Cups of Tea
Heading out the door? Read this article on the new Outside+ app available now on iOS devices for members! Download the app.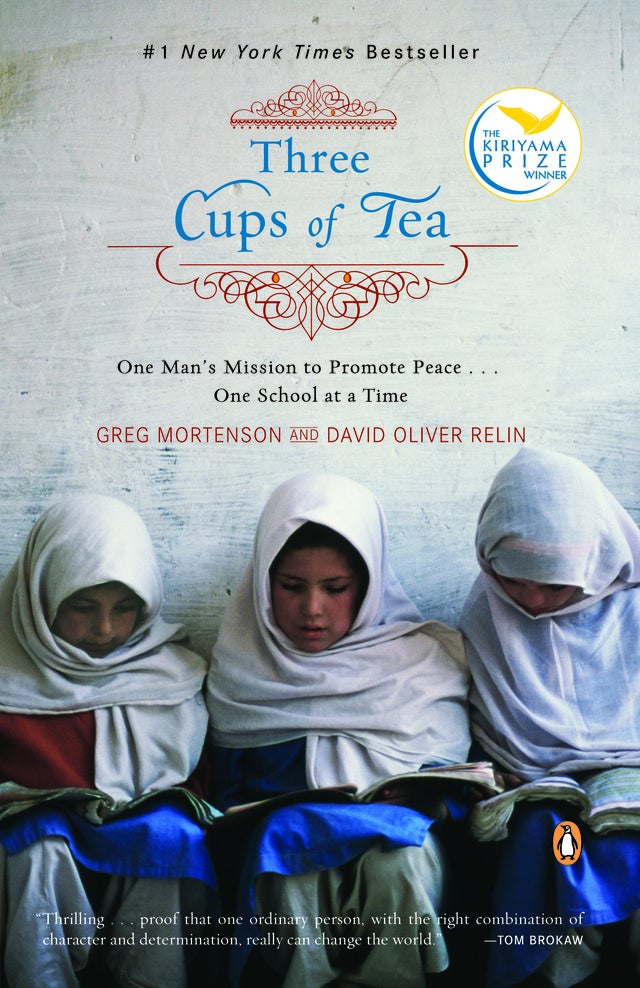 Image courtesy of Central Asia Institute
The lawsuits started roughly a year ago and they have evolved over time to include new and different plaintiffs, but today will be the first day that lawyers for Greg Mortenson, CAI, David Oliver Relin, and Penguin enter a defense in a courtroom. Judge Sam Haddon of the Federal Courthouse in Great Falls Montana will preside over hearings to decide whether the case over fabrication in Three Cups of Tea should move forward. Four plaintiffs from three states have alleged that Mortenson and company intentionally made up facts in Three Cups of Tea in order to trick people into buying the books and donating to the charity.
The case is the second major event this month related to Mortenson. On April 6, the Montana attorney general kicked him off of the board of CAI and fined him $1 million for using charitable contributions to travel and pay for the promotion of his book. The next financial punishment could be even bigger, as the plaintiffs are asking for a dollar amount that is triple the amount of sales of Three Cups of Tea, plus punitive damages.
The plaintiffs are accusing Mortenson of racketeering, fraud, deceit, breach of contract, and unjust enrichment. They are making a similar argument to the one made in the case against James Frey, and the plaintiffs are using one of the same lawyers from that case, Larry Drury. The defendants are expected to argue that the plaintiffs weren't injured by any of the lies and that, while the stories may not represent the truth, they were based on Mortenson's recollections and are defensible under laws of free speech.
What do you think, should Mortenson and Penguin pay? Tell us in the comments section below.
For a quick timeline of key events and notable stories, see below.
April 17, 2011, Jon Krakauer and 60 Minutes Report on Mortenson and CAI and Jon Krakauer Releases Three Cups of Deceit on Byliner (Krakauer releases updates throughout the year here)
April 17, 2011 Alex Heard Publishes Interview with Mortenson for Outside
April 19, 2011 Montana Attorney General Announces Investigation Into Mortenson and CAI
May 5, 2011, Civil Suit Over Fabrications in Three Cups of Tea Filed

January 12, 2012 The Most Recent Version of the Civil Suit is Filed (The Original Plaintiffs Dropped Out and New Plaintiffs Filed a Lawsuit)
February 12, 2012, Alex Heard Publishes Update of the Case So Far, The Trials of Greg Mortenson
April 5, 2012, Montana Attorney General Announces Settlement of Case Over Misuse of Funds
April 18, 2012, Civil Suit Trial Against Greg Mortenson, Penguin Group, David Oliver Relin, and CAI Begins
–Joe Spring
@joespring
Trending on Outside Online