How to Raise Kids at the Edge of Civilization
Author Michael Branch's new book is a hilarious and thoughtful exploration of how to be a parent in the wild and harsh Nevada desert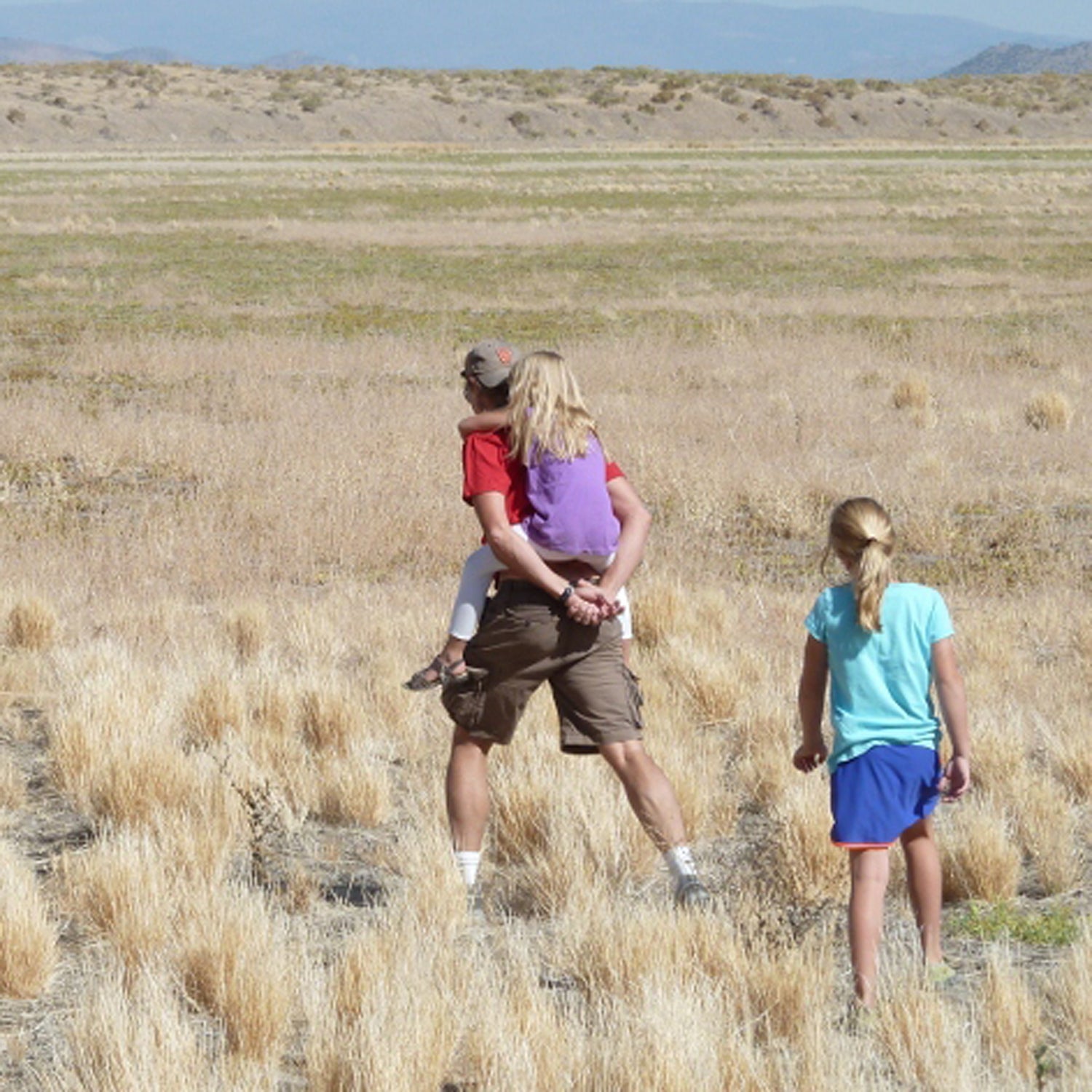 Heading out the door? Read this article on the new Outside+ app available now on iOS devices for members! Download the app.
"My body is a gin-powered carbon-based flesh satchel that is essentially saltwater," writes Michael Branch in his new book, Raising Wild: Dispatches from a Home in the Wilderness. He's a rare species in the nature writing genre: a humorist. He's also an unrepentant environmentalist, a ponytailed professor of literature and the environment at University of Nevada, Reno, and a leader in that strain of place-based literary analysis called eco-criticism. So when Branch unleashes his distinctively piquant prose, composed of academese, wordplay, and rib-ticklers, the reading can be both edifying and laugh-out-loud funny.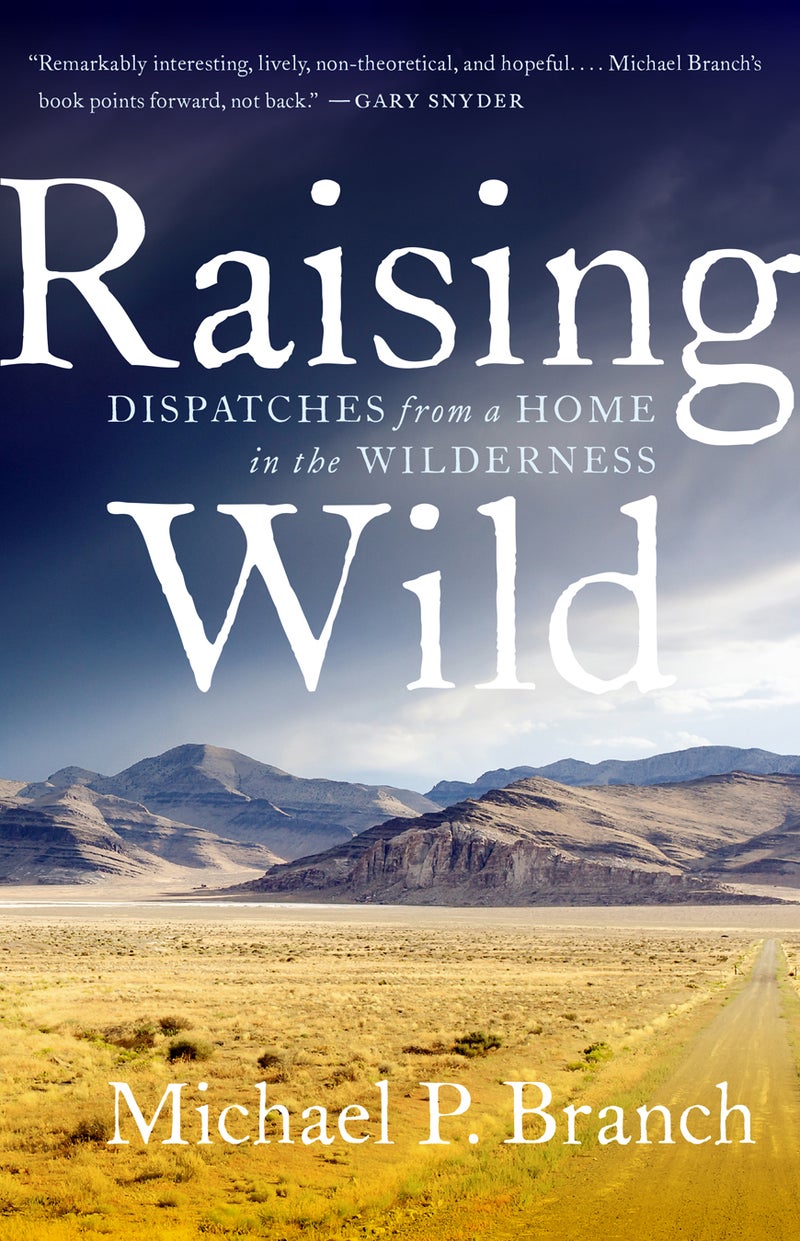 The book is equal parts disquisition on raising two daughters in northern Nevada's sagebrush ocean and paean to his home on the range. "Only a fool believes that anything in this broken world is foolproof, and so the proliferation of things called foolproof is proof only that the world has fools and plenty," Branch writes, in reference to himself. But he isn't so much fool as trickster. "Every joke is a tiny revolution," Branch said by phone from Ranting Hill, his hand-built house on the flanks of an 8,000-foot mountain north of Reno. We recently sat down to talk about the new book—his first for a popular audience—along with how Branch and his wife, Eryn, have crafted a Thoreauvian sanctuary in Nevada's Great Basin for their daughters, Hannah, 13, and Caroline, 10.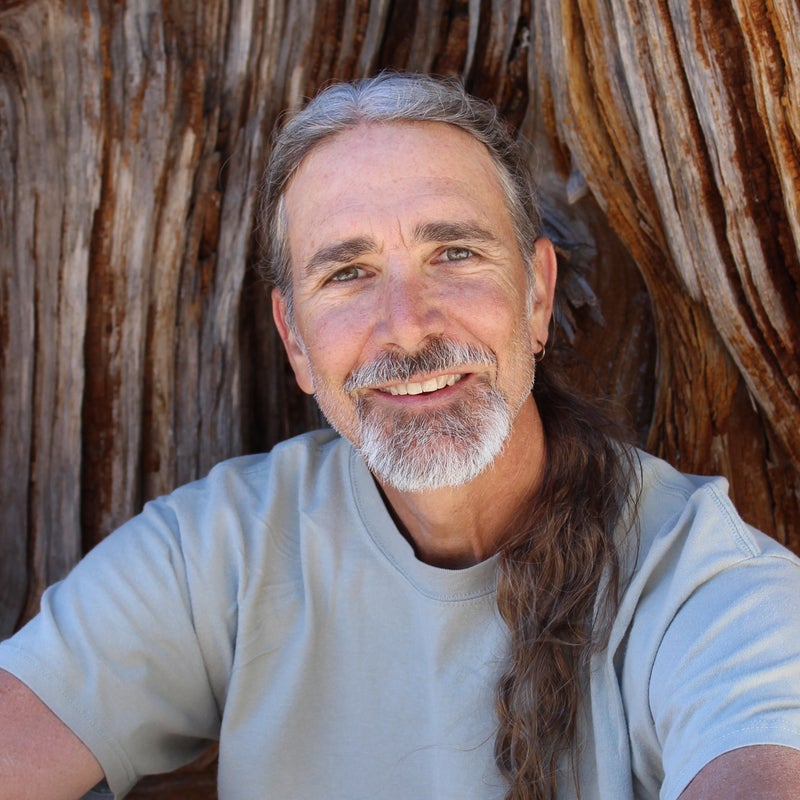 OUTSIDE: Your day job is professor of environmental literature. Why not a general treatise on the state of the natural world for your breakout book?
BRANCH: Because being up here in this wild place with the girls is what I knew best. It gave me a great starting point as a way to begin to hone my craft, so that as a writer of creative nonfiction, I could later apply those skills to other kinds of topics. And I always joke that if you're going to write a book about your kids, get it done before they become teenagers. So there are plenty of jokes in here that they may or may not like when they're older, but tough luck, because the book is out. Later on, I'll have to negotiate if I want to write about them.
You chose the path less traveled when it comes to rearing children.
Especially as a father raising daughters. I really like how that dynamic also challenges the assumptions we make about who gets to identify with wilderness. I think it's neat that I've got girls who are deeply identifying with the wild landscape. The idea that American wilderness has, in some sense, been the province of men doesn't even register with them. Just doesn't make a lick of sense.
A couple decades ago, you gulped hard at the idea of having kids—literally gulped gin at the thought of it.
I think anybody who isn't scared shitless at the idea of having children is not thinking hard enough about it. It is terrifying, and just because your parents did it and a lot of people you know have done it doesn't mean that the visceral experience of parenting isn't going to be absolutely transformative. I try to use humor in the book to unpack that, because there's a tension between wanting to have a family and feeling terrified and inadequate about becoming a parent.
If you immerse yourself completely in the world of politics and media, it's possible to become so thoroughly dispirited that you can almost forget that most of the world is still made up of beautiful country where things still make sense.
And so you chose to build a home at the base of a boulder-strewn Great Basin peak.
On the face of it, it looks like an impossible place to raise kids. I'm the only person out here in this spot without horses, and I'm the only person with children. As it turns out, it's a great place to raise kids, and I don't regret the decision at all.
You talk about the many joys of living in the wild. What about the challenges?
We've had fires. We've had floods. We've had Mormon cricket invasions. We've had incredible heat. We have high wind all the time. We've been snowed in the better part of a month. No, it's a very difficult place to live, and as much as I love it here, there are definitely days when I ask myself, What was I thinking?
Doesn't your vulnerability to weather and critters freak the kids out?
Fear and ignorance are almost always linked, so the way to make kids afraid of nature is make sure they don't understand anything about it. I do think our experience in the natural world up here is an important ballast, because to me, this world is peaceful and functional and efficient and beautiful. It's too easy to forget that this world exists if you aren't in it. If you immerse yourself completely in the world of politics and media, it's possible to become so thoroughly dispirited that you can almost forget that most of the world is still made up of beautiful country where things still make sense.
It makes sense to them but maybe not to most city dwellers.
The girls are getting old enough to kind of realize fully how different their lifestyle is from their friends'. Caroline, the little one, is in third grade. Just a week ago, she was at school, and they were talking about what a buck is, as in a male ungulate. She said to her classmates, "Yeah, I saw a buck pronghorn this morning on my way to school." Nobody in her class believed her, and this just made her fucking furious, that the way she lives was not comprehensible to these other people.
What's the difference between parenting in the country and in the city?
You can still be surprised in nature even if you're deeply knowledgeable about it, but it is remarkable that if you're well educated about how your local environment works and are respectful of it, it's way safer than town. I am kind of a helicopter parent in town. I worry a lot about if they're going for a play date, where are they going to be? Who are their parents?
I think it's because I have found human beings to be unpredictable and irrational. If there's violence in nature, if I'm hiking with my kids and we come on a mule deer that is a mountain lion kill, it's pretty gruesome. But it's also explicable. It can be understood within a context that still feels redemptive and beautiful in some way. How do you explain mass gun violence in our culture or climate change to your kid?
Lead Photo: Courtesy of Michael Branch