How to Survive a Black Bear Attack
We asked an expert to watch the horror movie 'Backcountry' and break down the myths and realities of encountering one of the forest's most intimidating animals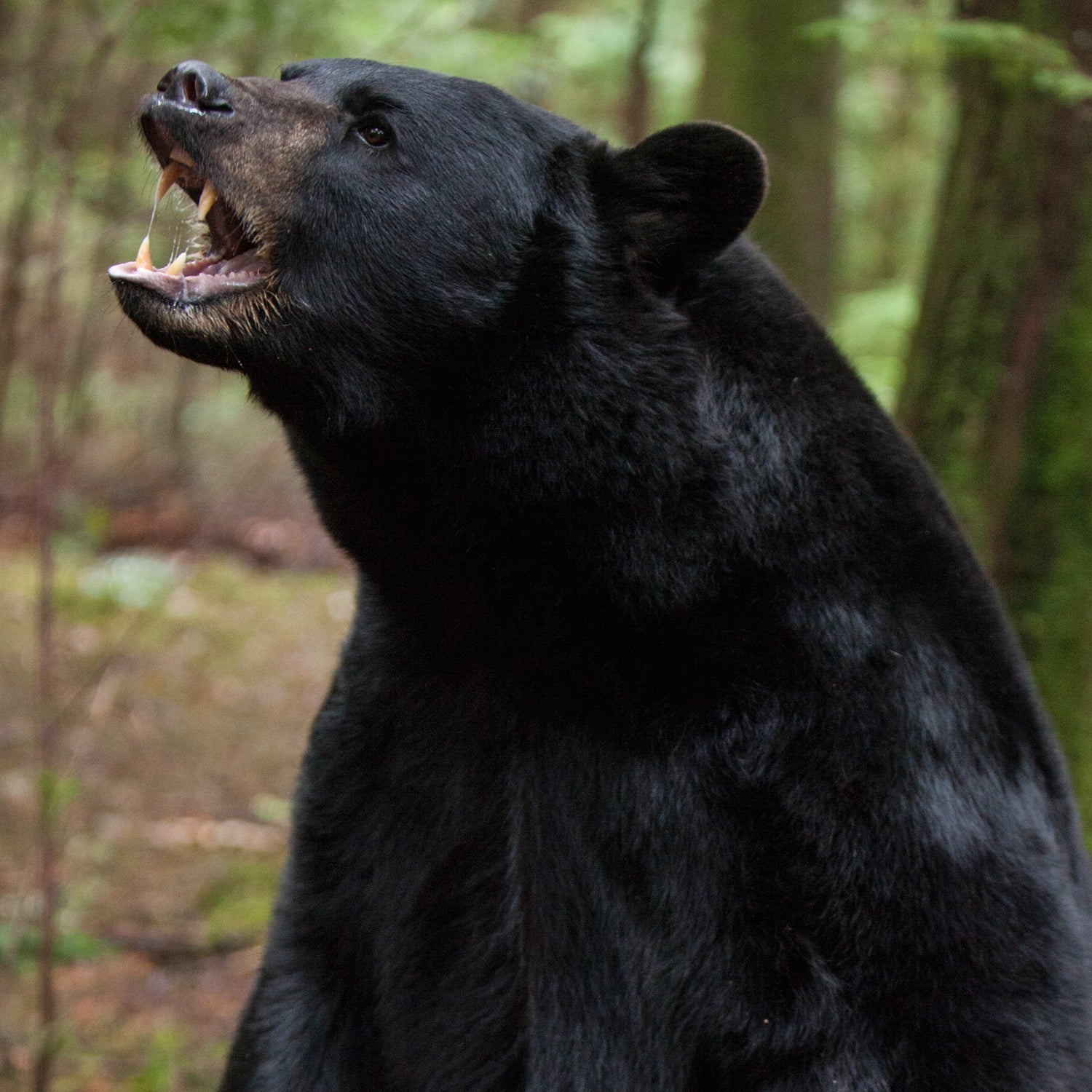 Heading out the door? Read this article on the new Outside+ app available now on iOS devices for members! Download the app.
Hollywood never ceases to dream up things that go bump in the woods—haunted cabins, Blair witches, cave orcs, mutant ticks, you name it. But we've never had to seriously reevaluate our wilderness know-how until the movie Backcountry showed us what a true-to-life black bear can do to a couple of unsuspecting campers. (Warning: spoilers ahead.)
The movie, which hits theaters today, is a fictionalized account based on a couple of real incidents in Canada's vast wilderness, says Backcountry writer and director Adam MacDonald, who spent three years researching black bears for the film. "What you see has happened. And it will happen again," he says. "It's terrifying."
As in any number of man-versus-wild horror flicks, Backcountry is the story of a weekend getaway turned bloody nightmare: Overconfident, map-refusing Alex takes his lawyer girlfriend Jen on an end-of-season trek in Ontario's Algonquin Provincial Park. But instead of delivering a few nights of romantic lakeside camping, he leads them wildly astray and into bear territory. Rather than facing off with one of Hollywood's typical bloodthirsty creations, Alex and Jen are confronted by a cool, quiet predator that does its mauling on a cheerful, sunny morning.
How realistic is the film's climactic bear attack? Almost dead-on. In the 2011 study "Fatal Attacks by American Black Bear on People: 1900–2009," from the Journal of Wildlife Management, researchers determined that 70 percent of fatal attacks took place during the day, and most commonly in August. In incidents with survivors, 95 percent of them didn't sense the bear's presence until it was within 160 feet. In attacks on more than one person, typically the bear claims one victim and drags that person's body away (for dinner). In several cases, the same bear returned later to kill again.
"Most of the people who describe being in an attack said their hearing went dead, or they heard ringing or popping sounds. They said it was absolute chaos, and they didn't know what was happening."
"I really wanted to get their behavior right, with the way the bear walks up slowly and the attack happens so quickly," MacDonald says of the film's big bear scene. "And most of the people who describe being in an attack said their hearing went dead, or they heard ringing or popping sounds. They said it was absolute chaos, and they didn't know what was happening. I also used all of that in the movie, so you feel like you're in it."
The film's critical scene (spoiler alert!), triggered when the bear rips through the couple's tent and plunges in, head-first, jaw agape, contains only one major deployment of artistic license, according to Stephen Herrero, the study's lead author. Jen pulls a can of bear spray and maces the beast, point-blank, halting its assault only for a moment before it dives back into the tent for another mouthful of human. "Black bears almost never attack right after being sprayed," Herrero says.
He ought to know. Herrero is also the lead author on University of Calgary's 1998 study "Field Use of Capsicum Spray as a Bear Deterrent" and wrote the authoritative 2002 book, Bear Attacks: Their Causes and Avoidance, which explains the complexities of grizzly and black bear behavior and their interactions with humans. Since a black bear has never killed after being sprayed, bear mace is the best chance at surviving a predatory encounter, he says. (As a side note, Herrero says he thought "the film concentrated on the gore too much.")
Fortunately, death at the paws of a black bear is not all that common. Only 68 such deaths are on record in North America, 52 of which occurred in Alaska and Canada, where the shorter foraging season may increase predatory behavior toward humans, according to the 2011 study. But there's a caveat. Fatal attacks are on the upswing: 86 percent of them have occurred since 1960 and so far 22 have occurred since 2000. (Nonfatal attacks haven't been studied comprehensively.) That means it's high time to brush up on bear safety.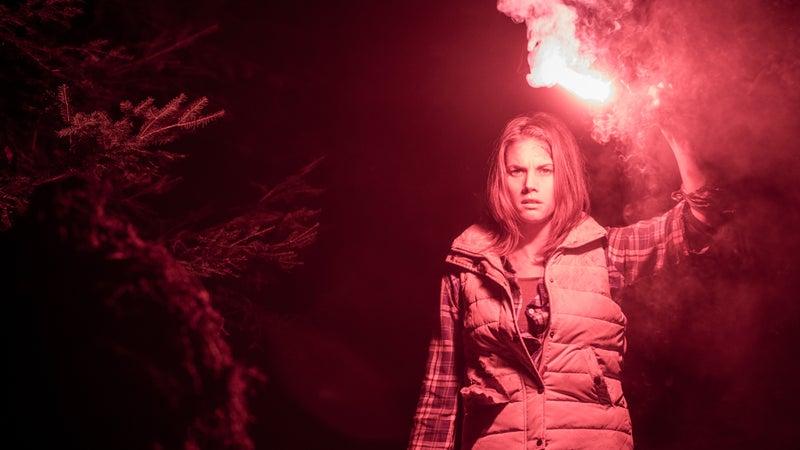 "When bears are nearby, you just never know," MacDonald says. "Anything can happen. You just hope you're not one of the statistics. And being prepared and educating yourself is the surest way to come out alive."
Our best advice: know the difference between a scared bear and a predatory bear. To identify a bear in defense mode, look for drooling, vocalizing, and rearing up, as well as the presence of cubs. Predatory bears are cool and collected, sometimes stalking before launching in with claws and teeth. While slowly backing away or playing dead is your best bet if the bear thinks you're a threat, neither will save you if it thinks you're food.
"In a predaceous incident, you have to try to dominate the bear while moving toward safety, if there is a safe place nearby," says Herrero. "Otherwise all one can do is fight with any weapon available—rocks, sticks, knives." To reiterate, bear spray is your best weapon. "My advice in the shortest form," says Herrero, is to "be alert and carry bear spray."
Lead Photo: Courtesy of IFC Midnight