How Two Filmmakers Cracked the World's Most Bizarre Trail Race
The first-ever documentary about the notorious ultramarathon was just as secretive and nearly as difficult to complete as the race itself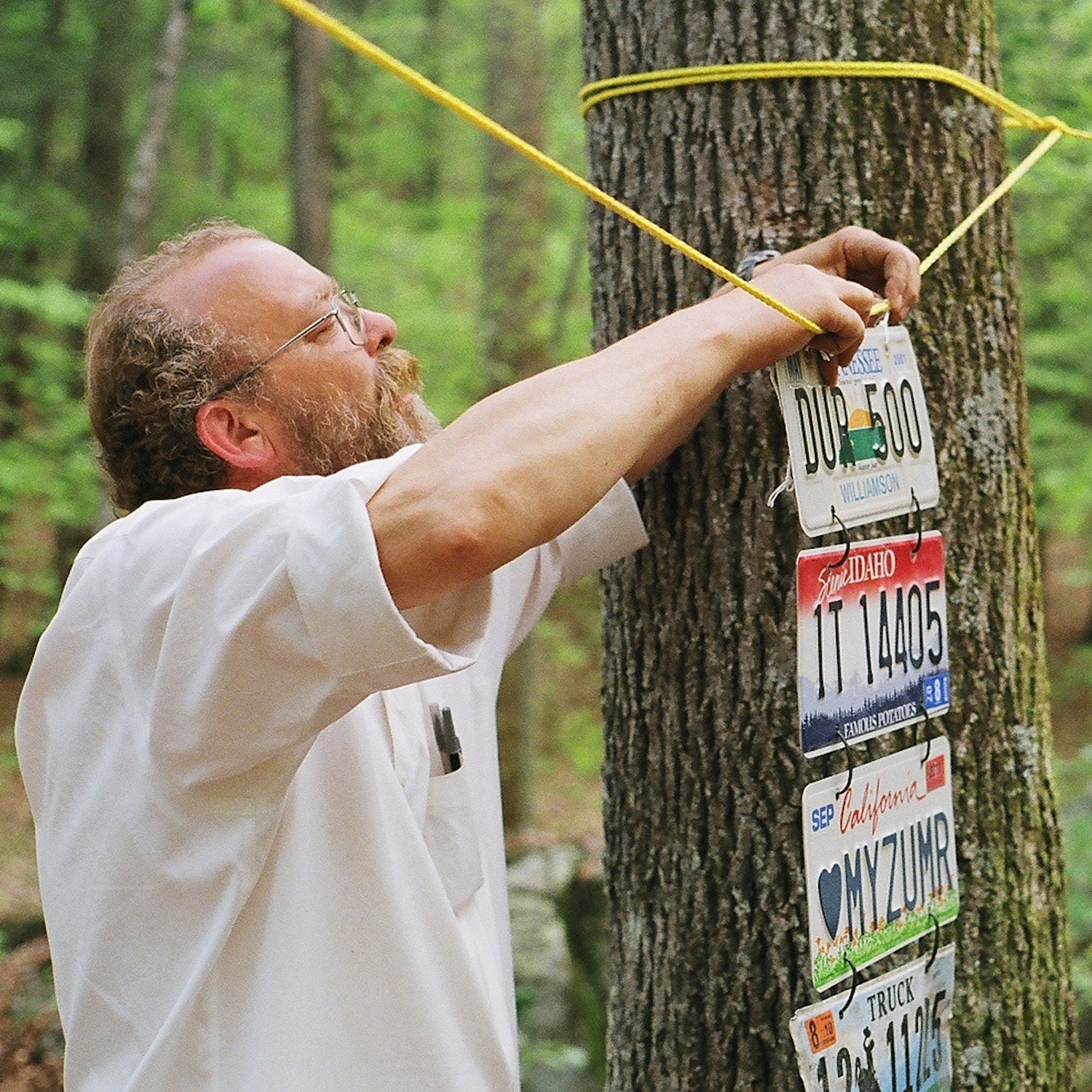 Heading out the door? Read this article on the new Outside+ app available now on iOS devices for members! Download the app.
Every April since 1986, about 40 brave souls have gathered in Tennessee's Frozen Head State Park to attempt the near-impossible Barkley Marathons. In 2012, two filmmakers joined them for a task that felt nearly as daunting: creating the first documentary about the infamously difficult and unorthodox trail race. Annika Iltis and Timothy Kane, previously camera assistants for the TV series Mad Men, aren't runners, but they dive deep into the sport's most surreal event in their new documentary, The Barkley Marathons: The Race That Eats Its Young. The film, which has already generated some festival buzz in cities like Austin and Nashville, will be released December 8th. 
For the uninitiated, the Barkley Marathons consists of five roughly 20-mile loops on an unmarked course. Most who enter don't finish—or even come close. (In the Barkley community, a successful three-loop finish is dubbed a "fun run.") Rather than trail markers, books are scattered along the course for the runners to find. The entry process is somewhat secret, and the accepted runners receive a letter of condolences. The race begins with the lighting of a cigarette. In the nearly 30 years since the Barkley's inception, only 14 people have finished the race. 
Iltis and Kane were looking for a new creative outlet after finishing an intense Mad Men season in 2012. "We've worked for so many years helping other people bring their stories to life," Iltis told me. "We were ready to make something of our own." They came across the Barkley by chance, after Kane read Leslie Jamison's essay, "The Immortal Horizon," that was published in The Believer magazine and focused on the year Jamison's brother ran the race. Iltis and Kane were mainly drawn to the story because it was so dramatically different from their own lives. They were fascinated by the characters in the Barkley community, and how they seem to "create their own world" for a weekend in Frozen Head, Iltis said. 
As Laz puts it: "People have their own concepts of success and failure, and a lot of them, after they've been through the ordeal of the Barkley, really are not concerned how other people evaluate their performance."
By that time, that year's event was rapidly approaching—it was only seven weeks out—and so out of necessity, they committed to the project very quickly. In the end, they were grateful to have jumped in without hesitation, because that year's event turned out to be a particularly exciting one, with more finishers than expected and a new speed record. "If I'd thought about it more, I probably would have prepared for a year to shoot it," Iltis told me. "But if we had done that, we would have ended up with a completely different film."
The film follows the 2012 Barkley Marathons, integrating interviews with participants, alumni, and the race's cofounders, Gary Cantrell and Karl Henn. The field of (mostly male) runners spans a range of both age and experience. Some of the race's most emotionally trying moments are captured on screen: One runner, all alone in a dark, wet tunnel, takes a moment to lie down on his back and rest. Another runner, as he sets out on a new loop and resists the temptation to quit, proclaims: "My legs hurt so much, I feel stupid for starting another loop—but it's what I came here for!" And, of course, there are the repeated renditions of "Taps," Barkley's way of announcing that someone has dropped out. 
Cantrell, who goes by the pseudonym Lazarus Lake or "Laz," is a hilarious and eccentric character who emerges as a highlight of the film. Laz's passion for running and unyielding sense of humor represent the very essence of the Barkley—an event defined by both its intensity and its self-mockery. Every year, Laz throws in a "human sacrifice," a person who has "no business" running the Barkley, but whose certain failure will provide comic relief. In one scene, Laz explains that keeping the race inexpensive is crucial, so that cost isn't a barrier for any would-be Barkley participant. The entry fee is $1.60, but he also asks participants to bring a license plate from their home state or country, and another random item, according to his fancy that year. In 2012, he "charged" a flannel button-down. Laz says that people tell him he could charge a fortune for the event, "but for $1.60 and a license plate, if people have complaints, I can just laugh!"
Throughout every step of the filmmaking process, Iltis and Kane wanted to be certain that Laz was on board—it was very important to them that their presence didn't affect the runners' race. "We wanted to be there, but we wanted to be as invisible as possible," Iltis said. The pair went out to Tennessee a month before the race to scout filming locations with Laz. They got his permission to place their seven camera operators at designated spots along the course, so their crew members would never give anything away as the runners searched for the correct route through the woods. (Because of this, much of the course does not appear in the film.)
At its core, the film explores the subjectivity of success and failure. "People make it to all different stages of the race—some of them are upset, and some are happy that they've gone farther than they've ever gone," Iltis said. "You see people do amazing things that they never thought possible." All the runners attempt the Barkley for different reasons (for one runner, his father's death sparked the realization that he shouldn't put off life-changing experiences until his retirement), and each has a different expectation of what he can accomplish in the allotted 60-hour limit. As Laz puts it: "People have their own concepts of success and failure, and a lot of them, after they've been through the ordeal [of the Barkley], really are not concerned how other people evaluate their performance."  
For Iltis and Kane, who live in Los Angeles and both hail from big cities—Chicago and Philadelphia, respectively—making a film in rural Tennessee required a big leap out of their comfort zones. "I think what we were really searching for wasn't the film, but to challenge ourselves," Kane said. (They joke that everything went wrong during filming that could have. Most notably, Kane got lost for a whole day on the course.) "Our process was almost like our own version of the Barkley." 
Trending on Outside Online