The Legends of Women's Snowboarding Unite—Finally
Long underappreciated, the female side of the sport has come of age with a film that isn't entirely about riding (but there's a lot of that, too)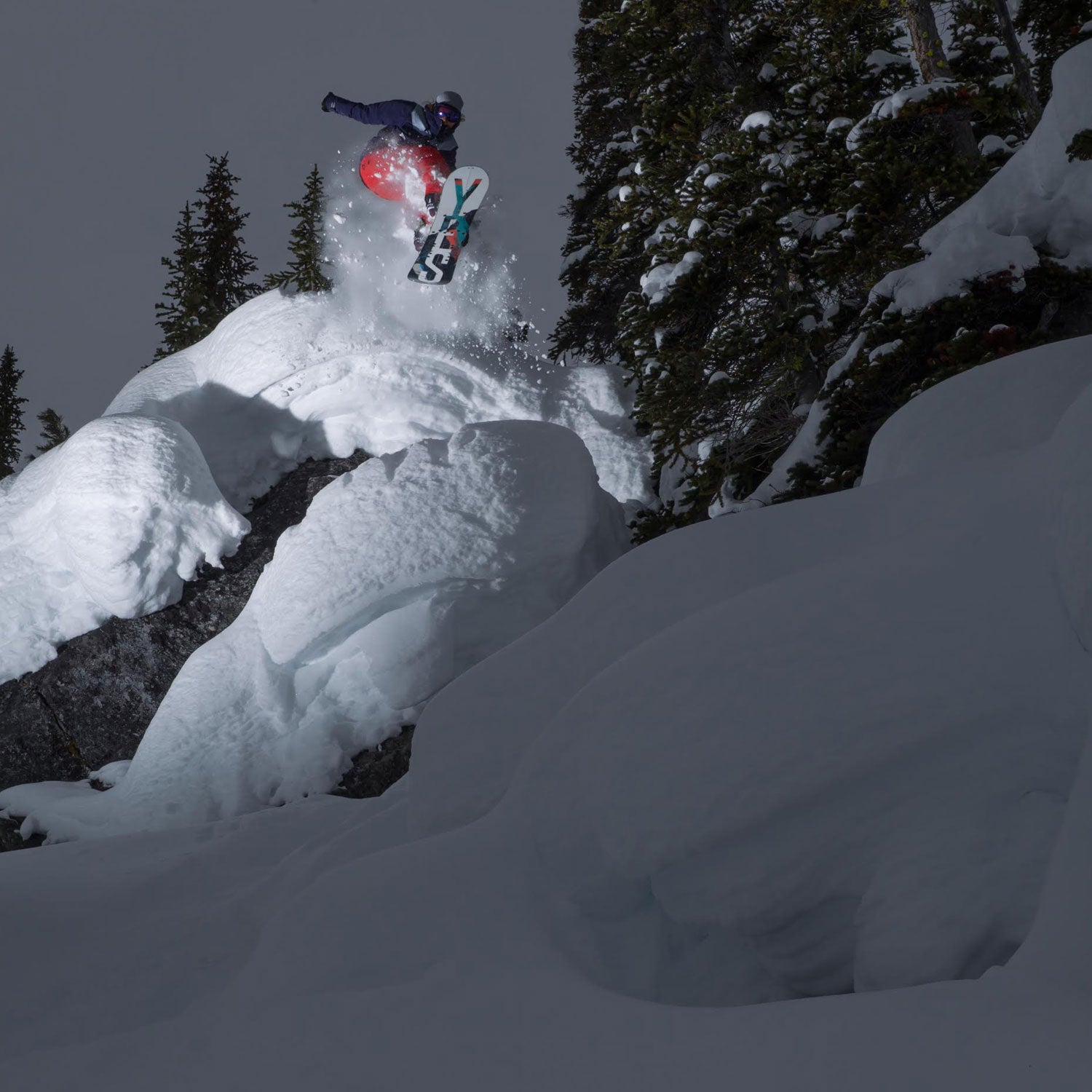 Heading out the door? Read this article on the new Outside+ app available now on iOS devices for members! Download the app.
"Did I look skinny?" Canadian backcountry guide-in-training Robin Van Gyn says after straight-lining a run wearing nothing but an avalanche beacon. After a season with historically bad snowfall and zero access to the local backcountry outside Whistler, Van Gyn pulled in $100 on a bet and provided much-needed comedy relief for her crew on a down day from filming.
When only 20 percent of making a snowboard movie involves actual snowboarding, and the rest is spent passing time in the snow—how do you illustrate, for the uninitiated, the part of your life that most makes you you? How do you showcase the thing that has brought out the grit, joy, terror, and frustration you didn't know you had in you, that led you to magical locales, real friends, and a spiritual connection to nature?
What if that thing was also a culture, movement, and sport with a unique history—one whose record might disappear if you didn't immortalize it?
These are the challenges that pro snowboarder and filmmaker Leanne Pelosi has grappled with to direct and produce Full Moon. Shot in whimsical locations like Baldface Lodge outside Nelson, British Columbia, and Alagna, Italy, with Sony HD cameras and top snowboard cinematographers, the movie ambitiously celebrates 20 years of women's snowboarding—both the action and the lifestyle. For two years, the 11 pro riders involved in making the film have released froth-worthy powder shots and webisodes to build hype across a network of 600,000 Instagram followers. On September 16, the film premieres in Whistler.
Assembling this group of women in the same film is akin to having a tailgate party attended by the top 11 quarterbacks in the NFL. Right place, right time is the least of it. Individually, each of them has fought to earn a coveted spot on an international big-brand team—teams where they are the only females. Most of them have been pro snowboarders for over a decade, having paid their dues hucking themselves on the contest circuit before earning the trust and respect of their long-term sponsors to film full-time for a paycheck. 
Prior to the Internet turning anyone who can French fry with their skis into overnight GoPro heroes, a handful of high-production value companies that made money off an annual ski or snowboard film typically included a token female in their ranks. Back then, says Mike Hatchett, creator of the snowboard film series Totally Board, "the talent pool was smaller. It was difficult to find a woman to come out and hit the same jumps the guys were doing."
"Girls have always had to prove they were good enough to be part of a men's project," pro snowboarder Marie-France Roy says. For nearly all the women who had "made it"—and landed with a dude's crew—to say "No, thanks," to a bigger production company so they could film together on a meager budget fueled mostly by Kickstarter, not Red Bull, took rolling some huge, lady-sized dice.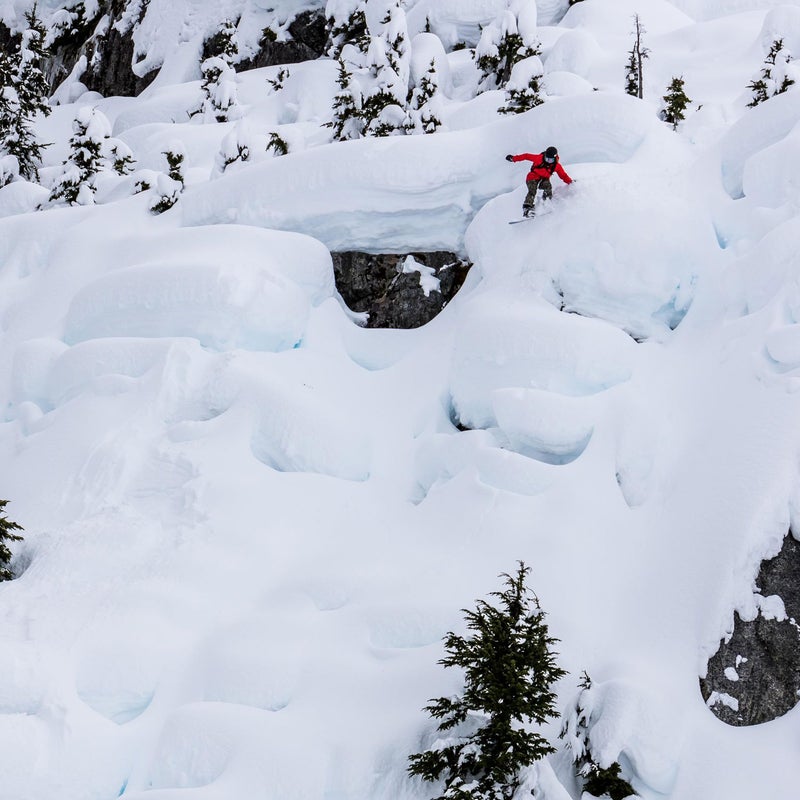 For Pelosi, it was now or never. "I was going to make this movie whether I had five dollars or thousands of dollars," she says. "Every year for the last ten years, I have to ask myself, am I going to get re-signed? What if our careers all end next year? This was our chance. We'd have more power in one film."
It was an easy sell. "All this time we'd been missing out on having fun shredding together. Even though we weren't competitors, we were competing with each other for our chunk of bread for the majority of our careers. It was cool to finally team up," Roy says.
Full Moon is not intended to be the never-been-done shot-after-shot trick-stravaganza associated with standard snow porn. It's meant to make you want to go into the mountains with friends and push yourself physically and psychologically. Still, Pelosi says the style of riding featured in the film will be a surprise to viewers. "We're all known for tricks and stuff, but we opened up a new chapter of snowboarding for ourselves by seeking out new places and riding bigger lines—big mountains that require more patience, learning and experience than just banging out tricks."
The women spent their days wrestling snowmobiles three times their weight, setting a bootpack in waist-deep snow hours from civilization, and sending airs off huge cliffs. "It's just fun to just be on hill with them to witness that confidence, power, and finesse," says Barrett Christy, who appears in the film and has more X Games medals than any other female winter athlete.
For Christy and others, it's nice to finally see women's snowboarding get its due. And it's been a long time coming. "It's a short history, but we need to document it so it doesn't disappear and generations won't be forgotten," she says. "We have to have the roots to grow from."
Lead Photo: Jussi Grznar