Life and Death on America's Highest Peak
Almost 50 years ago, a superstorm on Denali created one of the worst—and most mysterious—climbing disasters in America's history. Now an author with a very personal connection to the tragedy hopes to find some truth.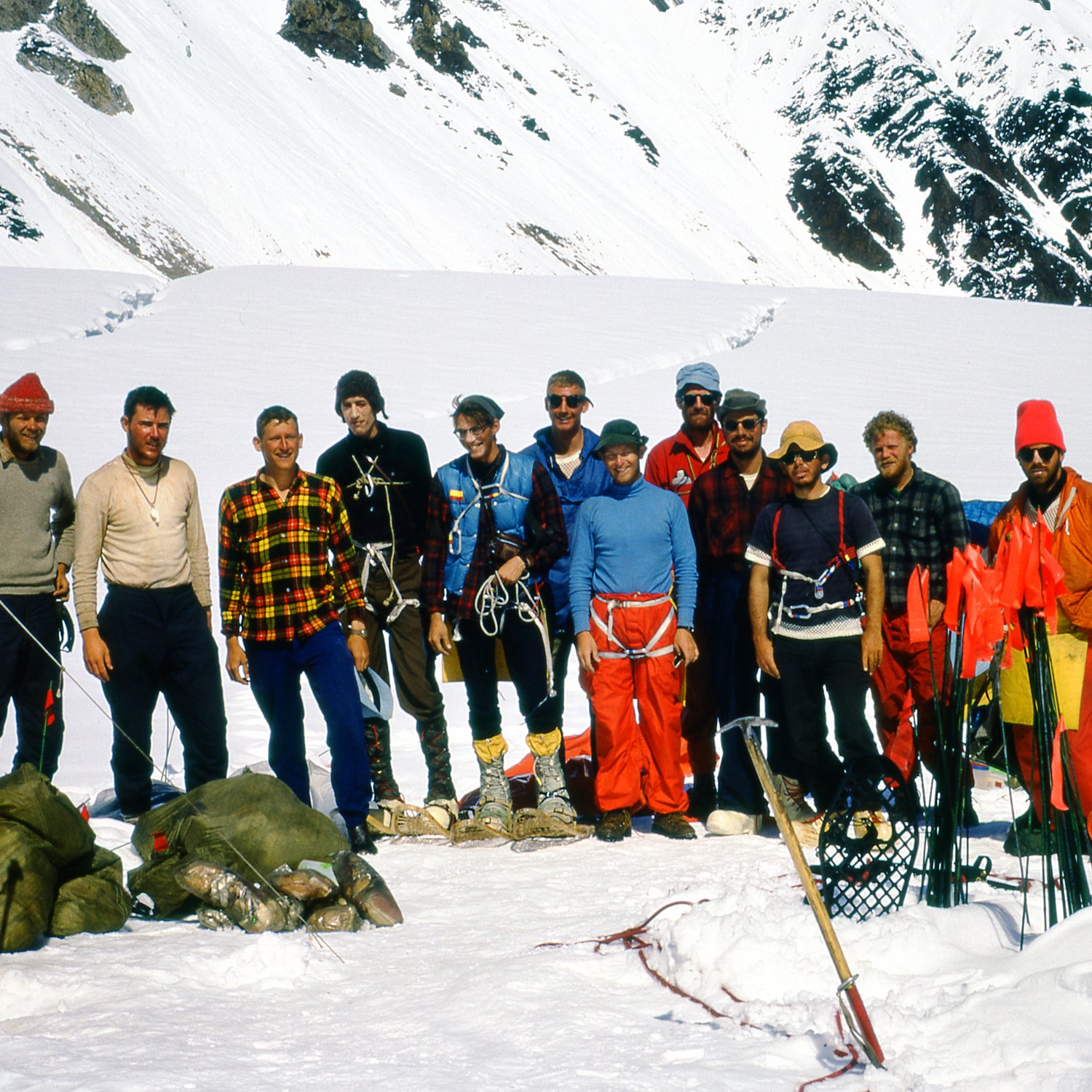 Howard Snyder(Photo)
Heading out the door? Read this article on the new Outside+ app available now on iOS devices for members! Download the app.
On July 18, 1967, a fierce snowstorm rolled across Alaska's Mount McKinley (a.k.a. Denali), killing seven of the 12 college students who were summiting the mountain that day. 
We still don't know exactly how things unfolded at 17,900 feet. But for Andy Hall, former publisher of Alaska Magazine, the tragedy remains prominently in his conscience: His father was superintendent of Mount McKinley National Park at the time of the incident.
In his new book, Hall spoke to survivors, hoping to get a clearer picture of the day's events. Denali's Howl is perhaps the most complete record of America's worst climbing accident. And, as Hall is quick to point out, it's less a reflection on the morbid end than a celebration of the 12 ambitious men who set out for Alaska's grandest summit.
OUTSIDE: You have a very personal connection to this. What was your understanding of it growing up?
HALL: I remember the Mountaineering Club of Alaska gave my dad a lifetime membership, and he was not a climber. When I was writing his obituary, my mom told me, "You know, your father kept the mountain open to climbing," because the Park Service had wanted to close it after the incident. It's been a part of the family history more than anything. I was only five at the time, but there were things in my mind that I remembered—some upheaval and tension. My dad had been dead maybe five years when I started thinking about writing a book. It was about clarifying this history.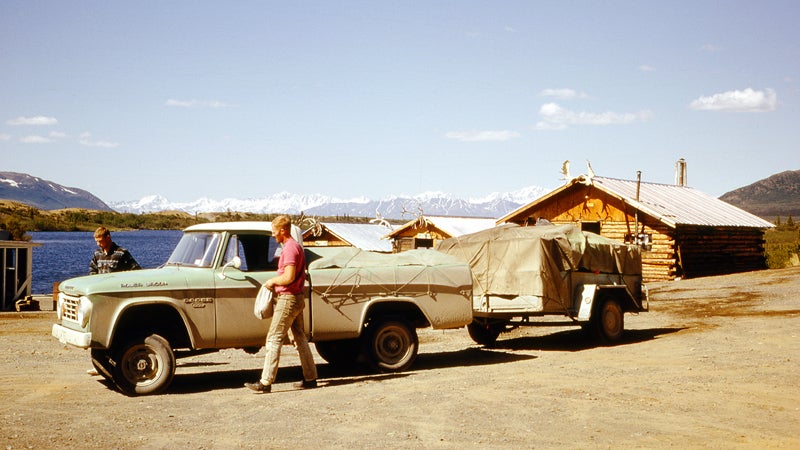 Early in my research, I visited Wayne Merry, a ranger who had been interacting with the climbers a lot during the storm. Wayne feels like his calls for an aircraft overflight were ignored. I think he really feels like if people had listened to him, it might've gone a different way. I was driving back alone, through Yukon territory in the middle of winter, thinking, Man, what if I find out that my dad made this big mistake? Because he was pretty critical, to be honest with you. There were times I was really worried that I wouldn't like what I found, but I resolved that I'm gonna write what I find. I'm gonna lay it out for people and let them make a decision.
Did you find there was a different kind of mountaineering culture at the time?
I've talked to a lot of climbers recently, and many of them have this approach where they say, "Bagged that, it's on my résumé, moving on now." Everyone I've talked to who climbed in that '60s era has a different mindset. These guys wanted to climb because they enjoyed climbing. They were going on a big adventure and they wanted to test themselves.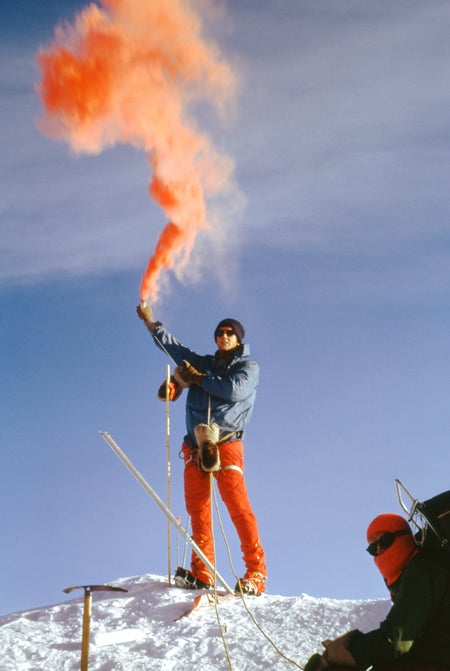 I don't want to come across as saying contemporary climbers are all weenies. But I think those guys on Denali—the decisions they made were of more consequence to them because the potential risk was greater at that time. Climbing was really entering the mainstream in the '60s and '70s. So all these land management agencies all over the country are scrambling to figure out how to support this growing sport. To attack the park service because they didn't do something in the '60s, based on what they do today…I asked [survivor] Joe Wilcox if he expected a rescue or any kind of safety net. He said no. It was an age of self-reliance and they expected to take care of themselves.
This must have made you think a lot on risk—when it's just reckless, or when it's worth accepting that your life could be on the line.
I work on a 20-foot skiff in the open water with nets flying out [Hall runs a commercial fishing company in Alaska], so I'm familiar with having risk in my life. It just comes down to, Is what I'm trying to do worth what might happen? When you're climbing you can do everything right but there's always that one time when something goes a little differently than expected and you're not quite prepared. If a similar storm had happened this year, and there was a team on the mountain, they would've been on their own until the weather broke. That's pretty much what happened to Wilcox's group. They were stuck alone with their skill until the weather broke, and in that case the storm lasted for seven days.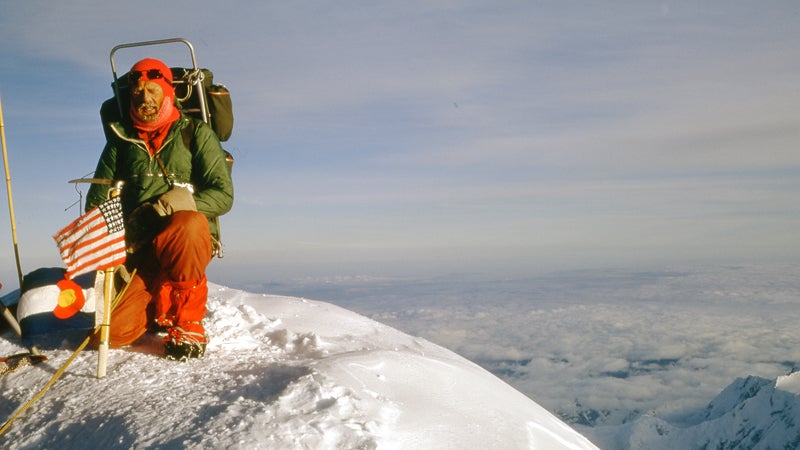 It's very much in the vein of Into Thin Air.
I did see parallels. But when I read Into Thin Air, a lot of those people really were not ready to be there. They had enough money and enough people willing to take their money, and get them there no matter what—and then the storm comes. And at some point the realization comes that you can buy a lot of things with money, but you can't buy survival skills in a storm that occurs in the death zone.
These guys on Denali—people say they were novices. They maybe weren't as prepared as they could have been, but they certainly had as many skills as most of the people climbing at the time. People with the same amount of experience and even less had very successful climbs, they just didn't meet that storm.
There's also a lot of discussion around these tragedies —sometimes pretty heated—even decades after the fact.
Human nature is you want to find out what happened so you can avoid it happening again. It's hard for some people to accept that some things are bigger than they are. The mountain calls the shots. The weather dictates everything going on. The man who coordinated the rescue told me, "Look, we couldn't fly. We can't make the Air Force go." Wayne was looking at the mountain from the north side, and he thought it was clear enough to fly. It's a huge mountain with all these microenvironments, and depending on where you are, it looks completely different. And it is completely different.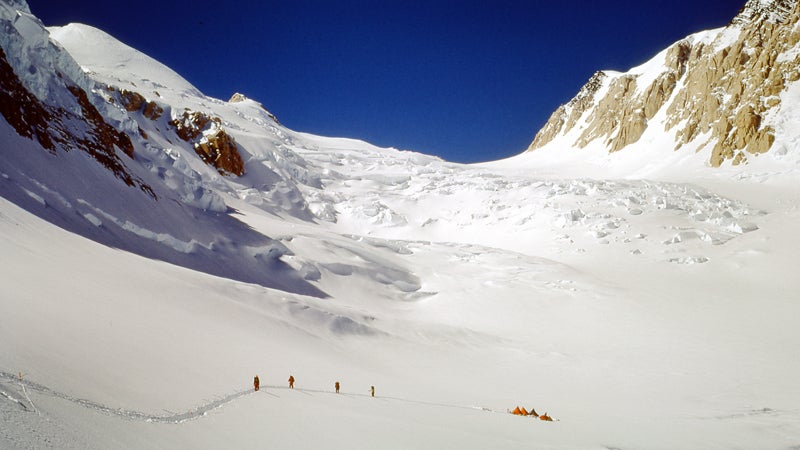 Paul Schlichter was talking about how he was descending from the summit. The other group has gone up and disappeared. He's trying to survive sitting at 15,000 in a three-man tent with five guys packed into it, with 100 mph winds pummeling down on them. I said, "Oh yeah, while you were doing that, these guys were over here doing this and down at Wonder Lake they were seeing this." And he said, "I was just trying to survive, I don't know what they were doing." I realized each guy had his one very limited perspective on the thing. You have to back away to really understand the whole story. None of those guys had that, because they were in the storm, or in the park looking through a telescope, or in Anchorage trying to get the Air Force to fly.
A big conclusion is that we'll never know exactly what happened. What do you hope Denali's Howl is going to add to the conversation?
When I started researching it, I found a lot of—somebody would say something that was maybe speculative, and somebody would reference that, and pretty soon it became gospel. So there were a lot of things that had been kind of twisted around to where suddenly it was very cloudy.
With tragedies like this, you can't deconstruct everything. I just tried to find the original material and tell the story as I found it. I wanted to put it in context: remember that there was a very small staff at the park, and this was the very early days of climbing. The gist of what I wanted to do was try to set the record straight, but I also wanted to honor these guys because they were very young men on a big adventure. We know how it ends. It ends badly. I didn't want it to be a tragic march towards death.
Denali's Howl is available in bookstores now.
Lead Photo: Howard Snyder