Our Favorite Adventure Films from 5Point 2018
From a climber pitching in after Hurricane Maria to athletes advocating for public lands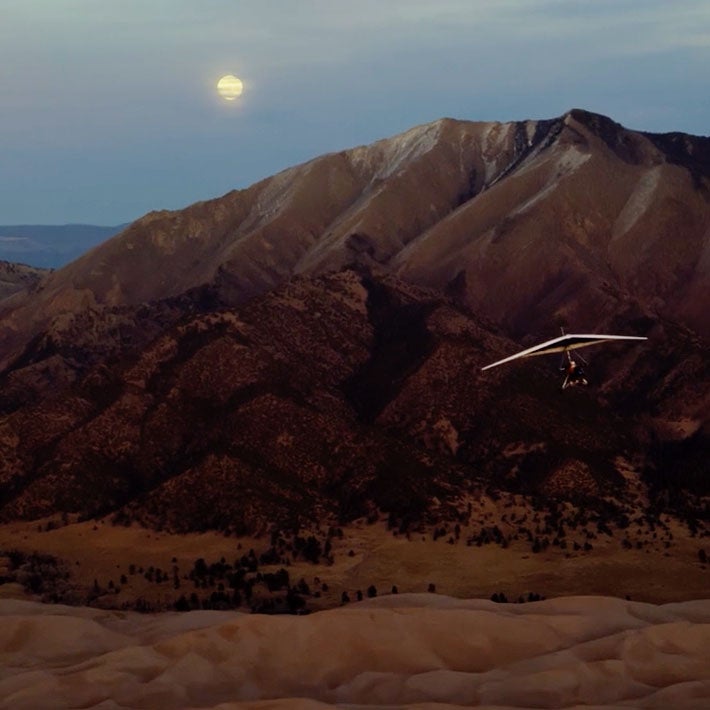 Heading out the door? Read this article on the new Outside+ app available now on iOS devices for members! Download the app.
Every April, great storytellers in adventure film descend Carbondale, Colorado, for 5Point Film Festival. The festival is always intimate, with just over 900 in seating capacity, but it felt even more so this year as attendees remembered climber Hayden Kennedy, son of 5Point founder Julie Kennedy and husband Michael. The 27-year-old died in October. In the trailer for this year's event, Michael narrated a letter to his son about the pair's passion for public lands and wild landscapes, which shaped this year's theme, "Our Stories, Our Lands."
Here are a few of our favorite films from the festival.
'Climbing Out of Disaster'
After Hurricane Maria, Puerto Rico was in a state of disrepair. Streets were flooded, trees were hanging on power lines, and families were fleeing to higher ground. For climber and native Puerto Rican Bryan Huffman, the event presented an opportunity to give back to his community and put his climbing skills to good use by cutting down trees, climbing up buildings, and making rescues. Climbing Out of Disaster also highlights some of Puerto Rico's budding climbing potential—the territory has great deep water soloing and more sport climbing routes are developed every year.
'Shots From Above'
Chris Dahl-Bredine is a landscape photographer based out of Colorado and northern New Mexico. He uses an experimental trike aircraft to capture aerial photography of the landscapes near his home. This film, from Renan Ozturk and Chris Burkard, gives a behind-the-scenes look at Dahl-Bredine's unconventional photography style and the stunning images he creates.
'Walls Are Meant For Climbing'
A short animated film from Drew Christie, Walls Are Meant for Climbing hands the microphone over to Alex Honnold to relive his free solo of El Cap in 2017. In classic Honnold fashion, the whole thing is quite understated. "People ask about risk or calculations for risk," he says. "With something like free soloing, it feels very elemental. It's almost like, 'Oh my gosh, you could actually die,' and you're like, 'Well, yeah, of course.'" Leave it to Honnold to put it so bluntly.
'It's All Yours'
Aligning with this year's theme surrounding public lands, Chad Jackson and Jon Klackzeiwcz's film It's All Yours features athletes reflecting on their experiences in national forests. Well-known adventurers like Conrad Anker, Camille Egdorf, Travis Rice, and Jimmy Chin have developed careers that benefit from the preservation of these lands. Klackzeiwcz and Jackson give the athletes airtime to talk about this connection, and also show them out in their element, of course. 
'Cabin Jams'
To make Cabin Jams, backcountry athlete and director Leah Evans got four Revelstoke musicians to assemble in a hut deep in the British Columbia backcountry. At 7,000 feet, they were inspired to write and record the song "Think I'll Stay." The crew flew all the way to Carbondale to perform their song in front of the audience during the festival. "When you walk or ski a piece of ground, you start to notice things about it," Evans told Outside. "You learn the names of the mountains, the way the sun rises and sets, the plants and animals, and maybe if you tune in enough, the song exists."