Welcome to the Outside Book Club
We're relaunching our community for outdoorsy book lovers—starting with Richard Powers's new novel, 'Bewilderment'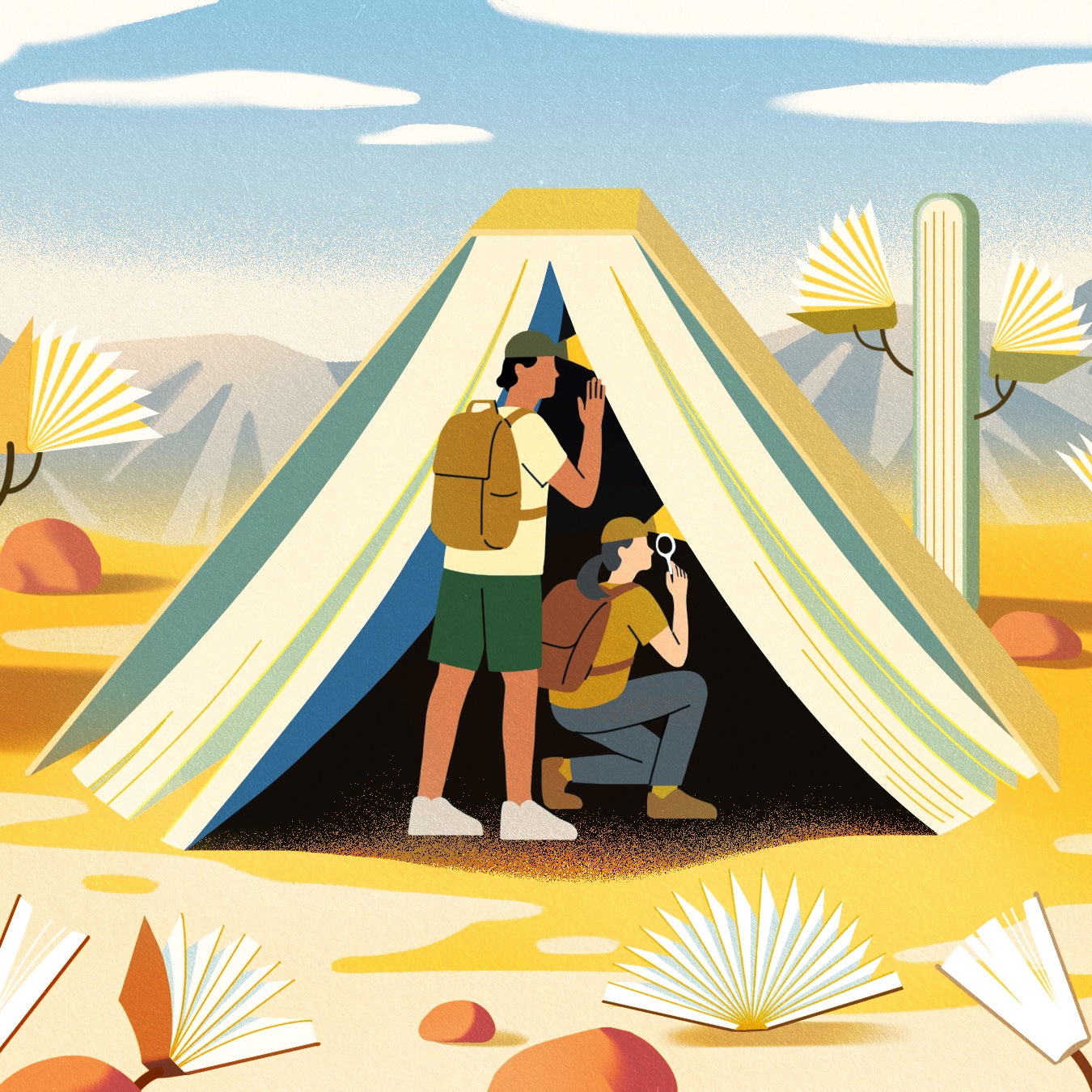 Heading out the door? Read this article on the new Outside+ app available now on iOS devices for members! Download the app.
At Outside, we're just as passionate about great storytelling as we are about the outdoors—and we know our readers are, too. That's why we always strive to bring you coverage of some of the most fascinating books and other media out there, from blockbuster adventure memoirs to meditative works of nature writing. And this week we're very excited to announce that we're relaunching Outside's book club.
We debuted a previous iteration of the book club back in 2017, and we'll be bringing back many of the features our readers loved from the original version, while also adding some special content for Outside+ members. Each month, we'll select an upcoming release that we think is worthy of our readers' attention, then invite you to join the conversation in our Facebook group, where we'll chat about the book and any other good reads we've been enjoying lately. (It's free for anyone to join—just answer a question to promise you'll abide by the rules, and you're in.) On our website, we'll bring you reviews and analysis on the books from our contributors, including member-exclusive author Q&As.
Our October pick is Bewilderment, the latest book by acclaimed writer Richard Powers. Powers won the Pulitzer Prize in 2019 for his sprawling ecological novel The Overstory, and his new book also tackles issues related to the climate crisis, but this one is a slimmer and more contained work. Set in what seems to be the near future, it's the story of Theo, an astrobiologist searching for signs of life on other planets, and his nine-year-old son Robin, who has an all-consuming passion for animals that he's inherited from his recently deceased mother. When Robin's teachers become increasingly concerned about his bad behavior in school, Theo enrolls him in a trial for an experimental neurofeedback program that ends up bringing him unexpectedly closer to the memory of his mother, while strengthening his commitment to solving the extinction crisis. It's a novel that raises profound questions about humans' ability to empathize with our fellow creatures on this planet—in a review, Outside correspondent Eva Holland praises Powers's "expansive and lyrical" writing. 
If you're not already an Outside+ member, we hope you'll consider subscribing to support efforts like this book club and get exclusive access to members-only stories, including some of the best essays by our writers and monthly cultural recommendations curated by our editors, along with more exclusive content from Backpacker, Ski, Women's Running, and our other sister publications. In addition to that, you'll receive two free books from VeloPress, an annual subscription to Outside and another magazine of your choice, and more benefits you can read about here.  
To celebrate the relaunch of our book club, we're also publishing a series of stories on climate fiction throughout this week to spotlight books that help us see our changing planet in a new light. We're kicking it off with a reading list of 20 essential works of climate fiction, and in the days to come, we'll publish more essays and criticism on this booming genre, including a piece on why we need more climate love stories and an essay for Outside+ members by culture columnist Erin Berger about the roots of her own fascination with apocalyptic cli-fi.
We can't wait to discuss our October pick with you—if you already have thoughts on Bewilderment or if we left your favorite work of climate fiction off our list, let us know on Facebook or drop us a line at letters@outsideim.com.
Lead Illustration: Yifan Wu