Everything Our Editors Loved in May
The books, movies, podcasts, music, and more that our editors couldn't stop talking about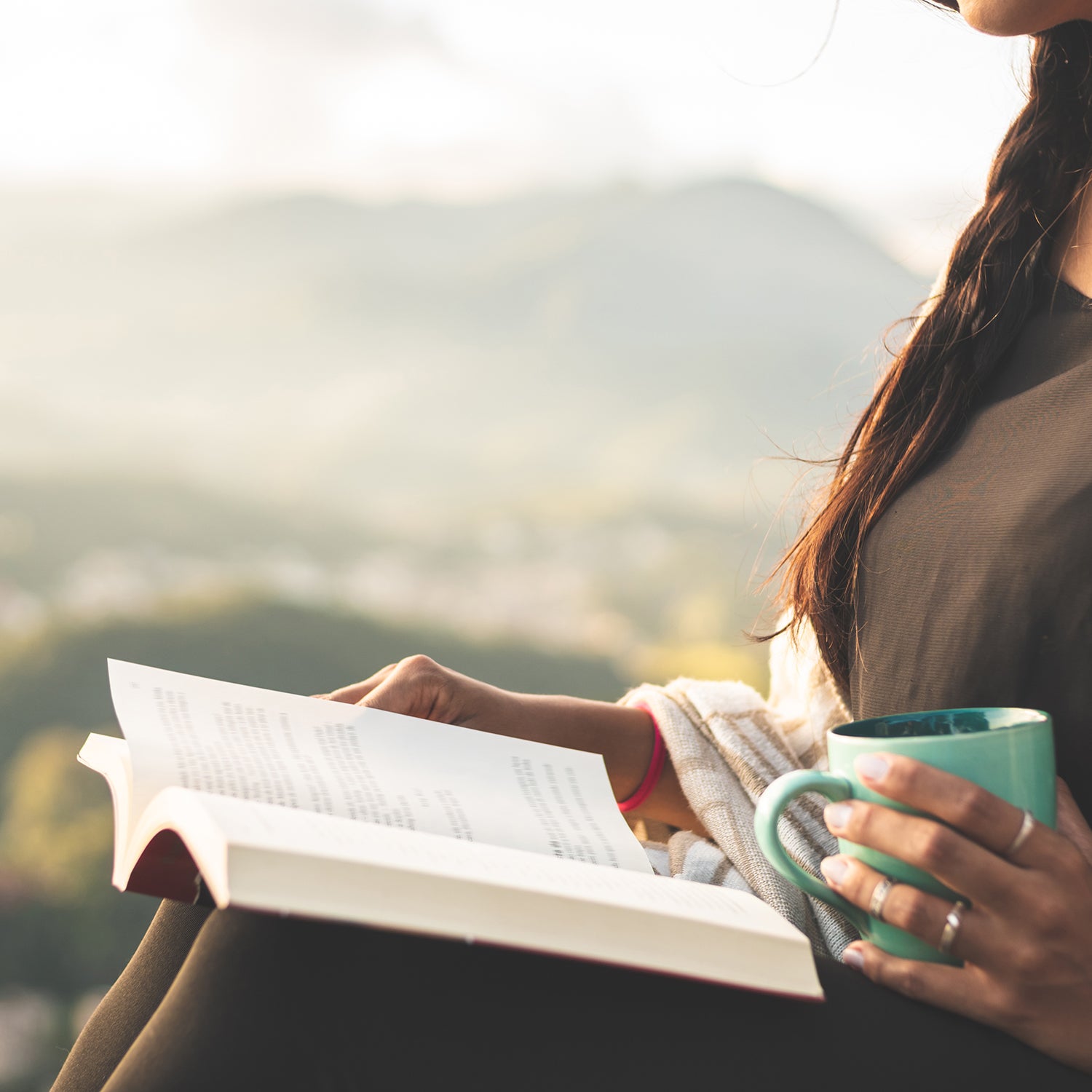 MesquitaFMS/iStock(Photo)
Heading out the door? Read this article on the new Outside+ app available now on iOS devices for members! Download the app.
Is it summer yet? Here at Outside, we waited for sunny days and (cautious, socially distanced) fair-weather adventures by distracting ourselves with innovative cookbooks, thrilling podcasts, and a couple of heartwarming (or was it heartbreaking?) small-screen romances. 
Here are all our favorites from May.
What We Read
Since I moved to Santa Fe earlier this year, I've been hiking in remote places a lot more. I want to know everything about the trails I'm walking on, and at first I figured a simple Google search would satisfy my curiosity. (I'm Gen Z, what can I say?) Wrong. Then a friend introduced me to On Trails, a book by Robert Moor. It's about the author's difficult journey on the Appalachian Trail and also has a ton of information about trails in general. Moor takes scientific facts and makes them easily digestible and poetic. I read it while camping over the weekend and fell in love with his writing—I'm not a huge fan of prologues, and they rarely get shout-outs, but man, this one drew me in. 
—Mary Mathis, digital visuals editor
I've been reading Fanny Singer's book Always Home. Singer's mother is the famous chef Alice Waters, who started the restaurant Chez Panisse in Berkeley, California—and arguably the whole slow-food, farm-to-table movement in the U.S. The book is part memoir and part cooking tutorial. It's an evocative look at what it was like for Singer to grow up with the innovative chef. I loved learning about some of the regular meals they made together, like bean toast: toasted bread rubbed with raw garlic, with warm beans heated in olive oil and herbs on top. Simple and delish. If you've gotten into cooking during lockdown, I highly recommend this escape into yumminess.
—Mary Turner, deputy editor
Jordan Kisner's debut book Thin Places is one of the best essay collections I've read in a long time. The title comes from a Celtic proverb: "Heaven and earth are only three feet apart, but in the thin places that distance is even smaller." For Kisner, thin places are liminal spaces where "distinctions between you and not-you, real and unreal, worldly and otherworldly, fall away." They need not be physical places; they might be "between people" or "inside you," spaces where identity becomes porous. In one essay, for instance, Kisner spends time at the Cuyahoga County medical examiner's office in Ohio, where the living meet the dead. In another—my favorite of the collection—Kisner visits Laredo, Texas, to report on a debutante ball in which wealthy Mexican American girls dress up like Martha Washington. In that piece, she reflects on her own identity as a half-Mexican, white-passing woman while skillfully weaving together cultural references as disparate as Gloria Anzaldúa and Say Yes to the Dress. Like the best essayists, Kisner writes in a way that's searching and often surprising, dwelling in ambiguity while resisting easy or obvious conclusions. 
—Sophie Murguia, assistant editor
I've been returning to Zadie Smith's collection of stories, Grand Union, a lot lately. This book has been my go-to in part because I don't have the mental bandwidth for narratives longer than 30 pages, but mostly because Smith is the best fiction writer of her generation. Though it came out a year ago, many of the stories—including my favorites from the collection—feel prescient in this particular time. "Escape from New York" is about the road trip a group of celebrity friends take to flee an apocalyptic meltdown happening in their city. "Kelso Deconstructed" is about the day leading up to the murder of a black man in 1950s London. A couple of pieces, including "Two Men Arrive in a Village" and "Meet The President!," are available on The New Yorker's website, so you don't have to buy the whole book to indulge in them. But Grand Union mostly contains Smith's brand-new work, so it's a worthy investment. 
—Claire Hyman, editorial assistant
I love to cook. My parents enlisted my brothers and me as helpers in the kitchen at a young age: they had us make full meals (no mac and cheese allowed) once a week when we were in high school. In college I lived with and cooked alongside a large man of Italian heritage for four years. I used my culinary skills to woo my now wife, a wonderful cook in her own right, soon after. In all my time in the kitchen, I never fell for a cookbook as hard as I have for Samin Nosrat's Salt, Fat, Acid, Heat: Mastering the Elements of Good Cooking. Maybe it's because Nosrat is a compelling storyteller—or because she seems to praise salt more than I do. Whatever it is, this James Beard Award–winning cookbook is unlike any I've read. Nosrat explains the nuances of the titular four pillars in clear but playful language. There were so many aha moments around techniques I've used for years but didn't know why I was doing them, and many things that I learned for the first time. Nosrat's love of food is so effusive that she writes 200 pages before giving you a recipe, but it's a fun read—and how often can you say that about a cookbook?
—Will Taylor, gear director
After reading the all library books I checked out before everything closed, I participated in a book swap with some Outside staffers. My expertly curated bundle included Fleishman Is in Trouble, by Taffy Brodesser-Akner, Pachinko, by Min Jin Lee, How Much of These Hills Is Gold, by C Pam Zhang, and French Exit, by Patrick DeWitt. While all of them were excellent, the latter two were my favorites. Both center around a journey and explore how familial relationships change over time: in How Much of These Hills Is Gold, we follow two Chinese-American siblings as they wander the gold-rush-era West after the death of their father, while French Exit deals with a sticky relationship between a wealthy mother and son after they declare bankruptcy and move to Paris. Both feature masterfully crafted dialogue and great scene building, fully immersing you in their worlds. 
—Kelsey Lindsey, associate editor
This month I stumbled across "17776," a piece of web-based fiction written by Jon Bois and published by SBNation. The format is hard to describe—the closest analogue I can think of is a graphic novel that includes gifs and video. Technically, it's about football (though I know nothing about the sport and don't care to), but really it's about time, space, and the human need for diversion and imperfection. The less you know going in, the better, but during this strange period of aimless days that blend into each other, it resonated deeply with me. If you're up for getting lost in a weird little story, I can't recommend this one enough. 
—Maren Larsen, Buyer's Guide deputy editor
What We Listened To
In May I listened to the second season of the In the Dark true-crime podcast from APM Reports. It recounts the story of Curtis Flowers, a black man who was convicted of murdering four people in Winona, Mississippi, despite there being no concrete evidence tying him to the crime. He and his lawyers appealed the ruling, and it was overturned. Then the district attorney, a white man named Doug Evans, took Flowers to trial again—six times. The podcast tells a quintessentially American story: white law enforcement using black lives as a means of asserting, reinforcing, or maintaining their own fragile sense of power. It's a pattern we see over and over again in this country, but that doesn't mean we should stop paying attention. The podcast is also an incredible feat of journalism. The host, producers, and reporters clearly worked tirelessly to relay the saga of a man whose humanity was stripped away by a system that routinely protects only the white ruling class at the expense of people of color. The final product is compassionate, brilliant, and well worth a listen. 
—Abbie Barronian, associate editor
A friend of mine, Catherine Jaffee, owns a podcast incubator in Denver called House of Pod that is devoted to helping women and individuals who are black, indigenous, and people of color tell stories through audio. Cat, who is 33, also happens to be battling ovarian cancer. She received her diagnosis right around the time the COVID-19 lockdowns began in mid-March and is now three weeks into chemotherapy. Despite that, she's taken the time to launch a podcast called Lovesick about dating during quarantine. She and producer Paul Korolyi set up blind dates that are conducted via video call and structured with "get to know you" activities—and we get to listen in. The first episode features a date between a guy named Mike (who also happens to be a friend of ours) and a woman named Marissa. On paper, Mike and Marissa should get along great: they're both into spirituality, meditation, travel, and the outdoors. But does that on-paper compatibility translate into connection? Listening to their date (which is funny, entertaining, and at times hilariously awkward), I found myself contemplating the mysterious, wonderful alchemy of what creates a spark between two people. Is chemistry a result of shared experiences and background or something else entirely? 
—Gloria Liu, features editor
I felt like I was exhibiting considerable control by spreading out the eight episodes of Crooked Media's Wind of Change podcast over a full week and a half. With the energy of a spy thriller, it delves into an assortment of topics, including the Cold War, Nina Simone, G.I. Joes, drug running, and more. The plotlines tend to follow wherever the clues seem to lead, which is sometimes a meandering journey or a dead end. The podcast's initial question—Did the CIA secretly write the Scorpions' song "Wind of Change" to hasten the end of the USSR?—is fascinating but ultimately seems beside the point. More than anything, this podcast is an exploration of the cultural value of popular music, and how intelligence agencies attempt to manipulate culture to achieve clandestine ends.
—Will Bostwick, editorial fellow
What We Watched and Otherwise Experienced
My girlfriend and I recently watched The Half of It, a new Netflix teen romance that is not at all what you'd expect from a Netflix teen romance: a queer retelling of Cyrano de Bergerac, a 17th-century play about a nobleman with a large nose who's scared to reveal his feelings to the woman he secretly loves. The movie's star is Ellie Chu, a Chinese-American high schooler in a very white town whose classmates pay her to write essays for them. A sweet but tongue-tied football player offers a premium for Ellie to compose love letters to a popular girl he has a crush on, but Ellie soon realizes that she has a crush on the popular girl, too. The Half of It upends all the typical high school movie tropes and is full of endearing, thoughtful moments. In the end, it's a lot more about friendship than falling in love. 
—Luke Whelan, senior research editor
I absolutely loved Normal People, the bestselling coming-of-age novel by Irish writer Sally Rooney, so I was skeptical when I clicked on the trailer for the 12-part Hulu series based on the book. The two no-name actors playing the story's protagonists, Connell (Paul Mescal) and Marianne (Daisy Edgar-Jones), didn't look like I'd imagined, and I doubted they could possibly live up to Rooney's carefully constructed, beautifully conflicted literary personae. But I dove in anyway and was happily proven wrong, forcing myself to stretch the half-hour episodes over three nights so it wouldn't all have to end so quickly. Rooney's debut novel, Conversations with Friends, is reportedly being adapted for TV, too. I'm already on board, no trailer or famous stars required.
—Tasha Zemke, copy editor
This month I watched Unorthodox, a Netflix series inspired by a true story, about a young woman named Esty and her attempt to escape from life in a Hasidic Jewish community in Brooklyn. Esty is 19, and she's become increasingly frustrated by the limitations her community places on women, especially in the context of her arranged marriage. She manages to flee to Berlin without telling anyone, where she falls into a friend group of young, diverse musicians who introduce her to an alternate, exciting way of life that involves dinner parties and concerts. At the same time, Esty's husband and his cousin embark on a desperate quest to find her and bring her back to New York. Shira Haas, who plays Esty, is incredible and seems to transform into two entirely different people as the show toggles between scenes of her separate lives in New York and Berlin. Unorthodox is a four-part series, but I could have watched twice as many episodes. 
—Molly Mirhashem, digital deputy editor
Lead Photo: MesquitaFMS/iStock