'Outside' at the Toronto Film Festival: Kon-Tiki 2.0
In Kon-Tiki, directors Joachim Ronning and Espen Sandberg present a fictional look at Thor Heyerdahl's attempt to sail from Peru to Polynesia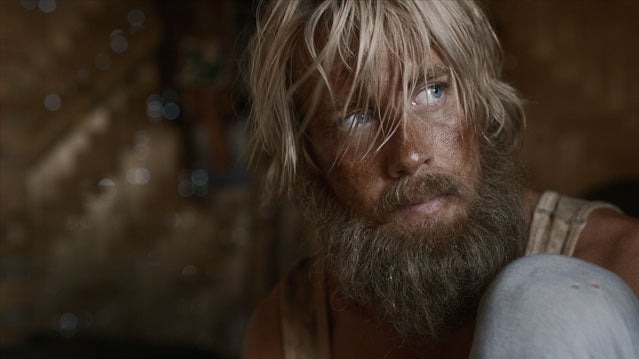 Courtesy of the Toronto Film Fes(Photo)
Heading out the door? Read this article on the new Outside+ app available now on iOS devices for members! Download the app.
History's most memorable voyages typically end in one of two ways: disaster or glory. When Norwegian adventurer Thor Heyerdahl decided to sail from Peru to Polynesia in a primitive raft in 1947, most people predicted the former. Luckily for Heyerdahl, history was on his side.
Heyerdahl documented his 101-day, 4,300-nautical-mile voyage and turned it into the Oscar-winning documentary Kon-Tiki in 1951. Today, directors Joachim Ronning and Espen Sandberg have adapted his tale into a fictional film that charts the journey from inception to completion. It begins in Polynesia, where Heyerdahl first hears of a theory that Polynesia was settled by South Americans—not Asians, as was commonly believed. He tries to persuade the scientific community to take the theory seriously, but as one stodgy professor tells him, South Americans could never have settled Polynesia because they could never have made the cross-Pacific journey.
Heyerdahl takes the argument as a challenge and decides to sail from Peru to Polynesia in a balsa-wood raft, guided only by the stars and the Pacific currents—just as the South Americans would have done 1,500 years prior. "The ocean has not barriers," he says, "but roads." He recruits a crew of five men whose collective skills are abominably underwhelming. Most of them have never sailed, and Heyerdahl himself cannot swim.
The journey starts off slow. They're trying to catch a ride on the South Equatorial current, but morale flags as the raft drifts in what could potentially be the wrong direction. They survive a bloody encounter with sharks and discover that the balsa wood is absorbing water, which means the raft is slowly sinking. All signs point to it being a foolhardy mission, but Heyerdahl, who's audacious to a fault, will not give up.
Though the pacing is off, Kon-Tiki is surprisingly suspenseful for a film that takes place largely on a raft. Without resorting to flashy storytelling, Ronning and Sandberg recount Heyerdahl's mission with a lot of heart and distinct reverence for his bold spirit.
Lead Photo: Courtesy of the Toronto Film Fes