The Last Aspen Ski Bums Are About to Get Evicted
In an excerpt from her new book 'Powder Days,' Outside contributing editor Heather Hansman looks at how the famous Colorado resort town is emblematic of a national trend, where corporate resorts and a skyrocketing housing costs are driving out all but the most affluent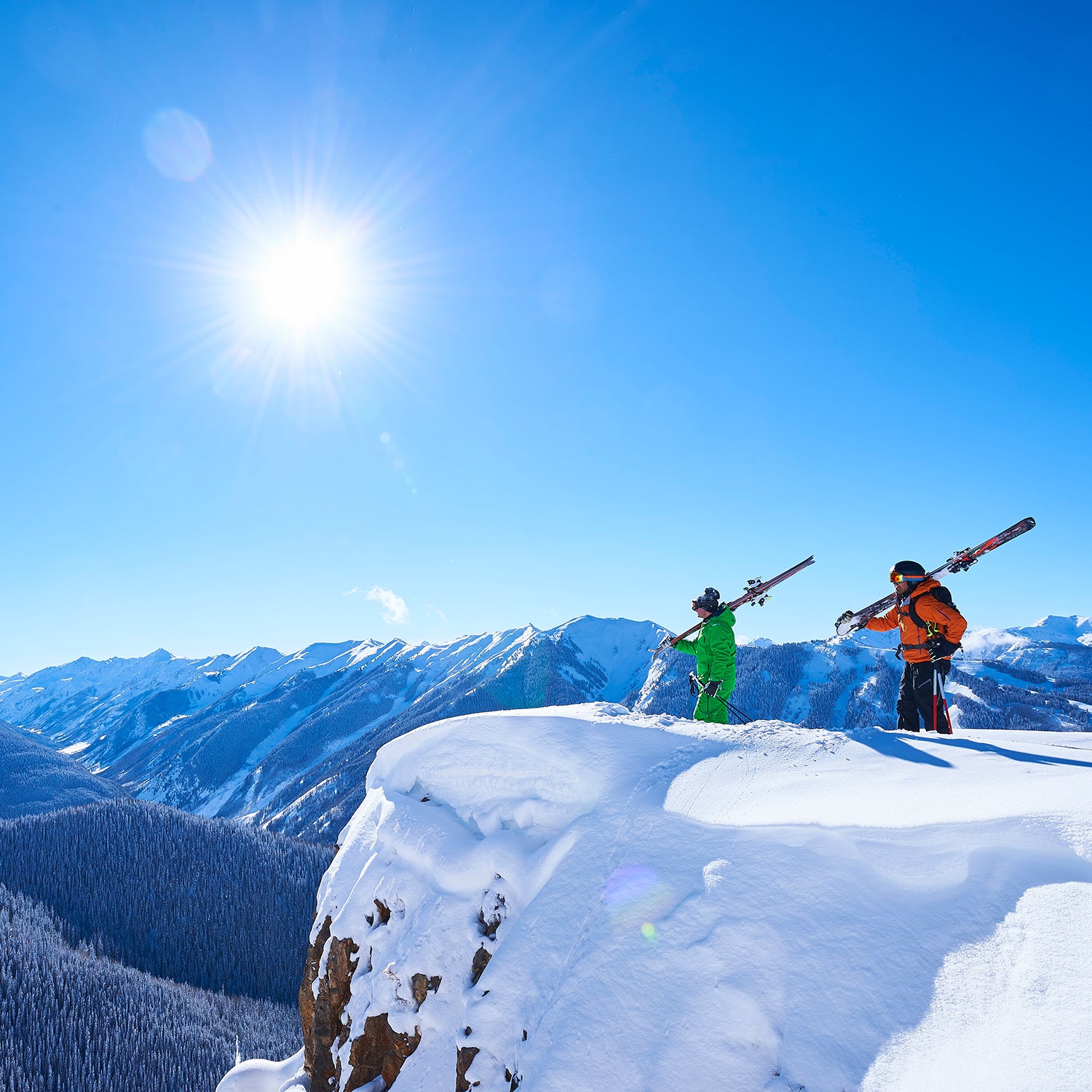 Heading out the door? Read this article on the new Outside+ app available now on iOS devices for members! Download the app.
Powder Days is the November pick for the Outside Book Club. You can learn more about the book club here, or join us on Facebook to discuss the book.
---
The stairs to the Skier's Chalet are treacherous. Ice slicked, slanted, and—like the whole brown, blue-shuttered building—slightly uprooted from the foundation. It's a stark architectural contrast to the slick glass of second homes around it, but it wasn't always out of place. When Howard Awrey built the Swiss-style chalet in 1965, it was the swankiest spot in town, the first ski-in, ski-out hotel in Aspen. Cary Grant stayed there, and so did the Kennedys.
These days the pool is empty, save for Petey the plastic penguin slash beer funnel floating in the snow, but the Chalet is a different kind of Camelot. It's home to my generation's slopeside skids, who are holding on to a legacy dating back to the sixties. It looks different now, sticky and gritty, caked with the patina of decades of parties. Currently, the old hotel lobby doubles as a game room, and triples as a ski shop, and stands in as a place to sleep if you don't mind peeing outside. It's almost always open for visitors, if your standards aren't that high. And because this is Aspen, you can often stumble into some kind of ridiculous festivities (the next day I would attend a novelty eighties-style powder-eights competition sponsored by a dating app).
Now, because of bigger economic forces, the Chalet's future is tenuous. The owners plan to raze the building and replace it with high-end condos. The local skiers who live there are hanging on for as long as they can, but they don't know how much longer that might be.
When I showed up at the Chalet, I braved the stairs, banged on unanswered doors, then made my way around to the back of the building, where Pat Sewell was sitting on the porch in the fading light, drinking beer and looking up the 1A lift line. "Hey darlin'," he said when I plopped down next to him. "You need one?" I did. Because this place gives me a confusing knot of feelings. Elation and angst in equal parts.
In Jackson, Wyoming, and in other places where I asked about the prototypical dirtbags, conversation almost always turned to the Chalet. "Have you talked to Pat and those guys?" people would ask. "They're probably the last holdouts."
I'm sure there are other holdouts, but I know the Chalet, because the residents are my friends and loose acquaintances. Their lives have braided through different parts of my ski history. I can call Pat and ask to crash because I know he's too softhearted to say no, even when the guest room is full. Over the years, the Chalet has become both a skier stronghold and a symbol for how the freaky underground of Aspen—the thing that made it cool in the first place—is still hanging on.
Pat has been living in this high-life hovel since 2008, when our mutual friend John Nicoletta convinced a couple of real estate developers to let local skids live in the building until it was torn down, which, back then, was supposed to be imminent. Nicoletta, my not so secret college crush, moved into an old converted motel room in the Chalet first, scoring a high-value home base for cheap. He pulled in Pat and Chris Tatsuno, another pro big-mountain skier who costarred with him in the ski-famous vlog "The Pat and Tats Show." They tapped JF Bruegger, Will Cardamone, and a rotating cast of shiny dirtbags, semipro skiers, and professional partiers who made up their social scene. Fun and wild and loose, the Chalet became a destination again.
They were beating the system, paying a few hundred bucks a month to live slopeside in a fever dream of friends and fresh snow. Hints of that dream still linger. The floorboards might be jagged, and the pipes might leak in the middle of the night, but residents can bike to their jobs in town—like at the Red Onion, where Pat and Casey Vandenbroek bartend a few nights a week—and they can stumble a few steps up the hill to Lift 1A, a classic chair that was the longest lift in the world when it went up in 1946. They have younger, beautiful girlfriends and a penchant for impromptu parties. JF, who is the unofficial property manager of the Chalet—he has two rooms linked together, with a makeshift Instant Pot kitchen in between—often has bacon in his pocket and a fondue set in his backpack, so he can après wherever he goes. Once, when he broke a toe skiing, he just loaded the lift with one ski and kept going.
Now the fantasy is on the rocks. In 2015, the Skier's Chalet sold for $22 million to a local hotel developer. The residents have been on tenterhooks since then, at the mercy of the market, unsure if each winter will be their last.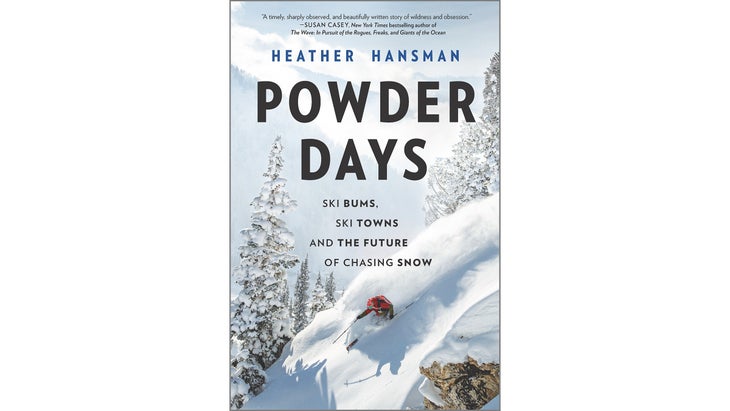 In 2019, after a long and contentious election season, Aspen residents voted to knock down the Chalet as part of a neighborhood redevelopment plan. The controversial public-private partnership included a revamped Lift 1A and a new ski museum, along with a massive time-share unit and a luxury hotel. It passed by 26 votes, and in 2020 the developers filed their plan.
That means that at some point, what's now a houseful of ski bums is going to be the high-rent, corporately owned antithesis of everything they love. The skids in the Chalet are sitting by waiting for it to happen to them, because they don't have any power in the decision, even though it will evict them from their home and probably their community.
A lot of the guys who live there are from here—Pat's dad is the Snowmass mountain manager, who met his mom when she was dancing on a bar table—but that doesn't mean they can stay. If you're Pat or Will or JF or one of the other dudes who grew up in the valley and now work as bartenders, guides, carpenters, ski instructors, and many of the other occupations necessary to keep a town like this running, it's nearly impossible to make a living. The unromantic logistics of cost, and the squeeze of real estate in a tiny town that has historically prioritized wealthy visitors, might send them down the valley, where housing is cheaper but the mountain is farther away, or to another, more affordable ski town—if they can find one—far away from their community.
In the thirtysomething years that people like Pat and I have been alive, the ecosystem of places like Aspen has fundamentally shifted. Wealth consolidation has pressurized the middle class; housing costs have skyrocketed, thanks in large part to second-home owners; the business structure of ski resorts has changed to devalue localism; and climate change, the great inequalizer, is shrinking viability.
---
It is achingly beautiful in this valley, intense and clear, and the town is perfectly framed by mountains. The red of the cliffs scores the white of the snow, and the contrast feels Technicolor when the sky goes blue. But the human footprint here is less idyllic. The Roaring Fork Valley is also a dollar-hungry cesspool of designer clothes and tacky high-end mountain art that lines the walls of mostly empty million-dollar second homes. When you leave the gondola plaza at the base of the mountain and clomp through town in your ski boots, you'll pass Gucci and Prada, oxygen bars and underground social clubs.
Aspen, as a ski town, was supposed to be paradise, a resort where people could escape their everyday lives and consider higher truths. In 1894, miners pulled a 2,340-pound silver nugget out of Aspen's Smuggler Mine, in the area's first high-dollar heyday. Back then—after the land was taken from the local Native Americans, as so many ski mountains were—it was an industry town, booming and busting. But extraction bottomed out before the economy turned to skiing. In the beginning of the 20th century, when the mines tapped out, the town's population shrank from 10,000 to 750. Aspen was dead quiet until the late 1930s and early '40s, when skiers started running a rope tow up the face of Roch Run, on what's now Aspen Mountain.
Elizabeth Paepcke arrived in the first wave of skiers. She came in 1938, hitched a ride up the back of Aspen Mountain, skied down the face, and became enamored of the place and its potential as a ski area. In 1945, she convinced her husband, Walter, a Chicago-based businessman Walter who had become wealthy by manufacturing cardboard containers, to move to Aspen and invest in the nascent ski operation. Walter worked with former Tenth Mountain Division soldier Friedl Pfeifer to plan the first ski lift in town, 1A. In 1946, they founded the Aspen Ski Corporation with two other Tenth Mountain veterans, Johnny Litchfield and Percy Rideout. Walter built the airport and started laying down groundwork for Aspen's growth, trying to envision how much it might change and what it would look like when outsiders like him started, hopefully, flooding in.
The Paepckes believed in the highbrow idea of the Good Society, in which Aspen would become a cultural center where business and political leaders could take in the natural beauty of the surroundings and then be inspired to go home and transform their own communities. It would be a moral center for the privileged and powerful. Aspen became a ski town on the back of that idealism, which they called the Aspen Idea and which molded the town into an influential gathering place. In 1950, the Paepckes founded the Aspen Institute for Humanistic Studies, which started as an intellectual seminar series that still pulls in presidents, artists, and academics, from the late Justice Ruth Bader Ginsburg to rock star David Byrne. A postcard-perfect ski town with an undercurrent of elite, high-minded culture.
The Paepckes' vision expanded through the fifties. They started the Aspen Music Festival and the International Design Conference, which brought in renowned classical musicians and star architects and made Aspen known worldwide. But that vision became distorted in the party-addled seventies. Hippies and high rollers fought over who ruled Main Street, and ski gangs took over the mountains, factionalizing the locals and sealing the town's image as a no-rule revelry zone. Drugs, dropouts, and draft dodgers were commonplace. Then the blowout eighties brought in celebrities, bigger hotels, bigger houses, and more excess. Aspen became synonymous with luxury boutiques and Hollywood vacations. The town doubled in size, both real estate prices and the party scene exploded, and the wholesome, intellectual ideal didn't stand still for long.
Walter Paepcke died in 1960, but Elizabeth, who was the Aspen Idea's artistic heart, lived in town until she passed away at the age of 91, in 1994. She was ladylike but prone to cracking dirty jokes and carrying a flask of whiskey, like any good ski-town skid. She always shoveled herself out of snowstorms. But at the end of her life she was heartbroken by the ways Aspen had changed and how her Eden of good ideas had become a hedonistic playground. By the late eighties she called Aspen a golden goose and worried that it was dying, distended by the richness shoved down its throat.
Even though Elizabeth shunned the excess, the Paepcke vision of Aspen was exclusive from the beginning, full of lofty values and utopian thinking. Now when I walk the streets of Aspen, glancing in through the art-gallery glass at tacky sculptures and other mountain-house trappings I can't afford, I wonder how the Paepckes thought their vision would grow. How much was narcissistic naivete and how much was hard-to-hold idealism?
The Aspen Idea wasn't really about Aspen as a day-to-day community, it was about Aspen as a gathering point, a vision that ignores both the livelihood of locals and the web of services that visitors depend on when they cruise into town for a couple of days. If you want to prioritize culture, ideas, and idyllic landscapes—the Paepcke ideals—in any kind of sustainable way, you have to put structures in place to support the local community. The consolidation of wealth without any trickle-down doesn't work.
In Aspen, even the City Market grocery store is expensive. Even parking is hard. "Property in Aspen was already ridiculous in the fifties," historian Annie Coleman says. And since then, as wealth has funneled in, the cost of housing, health care, transportation, and everything else has skyrocketed. The town government is trying to work against that by building affordable housing and bus routes, but billionaires are driving the line on price, and the city council can't keep up. Even when that local government tries to give residents some support, they're becoming desperate to find a way to create a space for people to live. They're cramming workers into substandard housing and debating winter camping as an employee-housing option. The park and ride just north of town has turned into a neighborhood of vans and trucks with camper shells, because there's no other space to live. The paradox is that the very visitors who are pushing locals out are also vital to their economy.
Pat, who works as a ski instructor and bartender, is part of that paradox. He's worried about what will happen to the Chalet, and to his life, when they get kicked out. He knows he's getting older, and he doesn't necessarily want to live in a motel room forever, even if the lift is steps away, but what are his choices beyond it?
---
For now the Chalet is steps from the lift, and it has snowed 32 inches since I drove into the Roaring Fork Valley, in that kind of all-encompassing storm that Pat's roommate Will calls the snow globe of negligence. Aspen is at the head of that valley, and as you drive toward it, the rangy ranchland pinches in, pulling storms up the valley and wringing them out. It's so cold that the snow is slow and squeaky under my skis, and my toenails are going black. My shins are banged up from day after day in my boots, and I slump into my nachos at après because I'm so tired, but I can't stop skiing because I don't want to miss any bit of the goodness.
Aspen Skiing Company encompasses four mountains: Buttermilk, Highlands, Snowmass, and Aspen Mountain, which locals call Ajax. Ajax, the massif that rises straight up from town, isn't easy skiing. It's full of steep, tight trees, pitchy chutes, and sneaky alleys. I follow Pat through the clear bumps, finding the soft margins and the twin feelings of compression and float. He skis upright, his hands out wide, no wasted energy. We ski Back of Bell, the Ridge of Bell, the Dumps, all the steep, treed shots of deep snow that funnel back down to the bottom. Every lap someone new cycles into our gondola: Will and his girlfriend, Jenny Harris, a second-generation ski bum; George Rodney, the former Freeride World Tour champion; ski coach Willie Volckhausen, who grew up here, too, and who runs a farm down valley in the summer. There is music in the gondola, and dirty jokes. Willie rolls a tobacco-heavy spliff and passes it around. Then we are busting back out into the lung-burning cold, ready to lap again. The others flow downhill like water, so fast and easy that I'm fighting to keep up, barely keeping them in sight. My legs are torched, but every time I follow them off the edge of a cat track, into a secret, stashy stand of trees I would have passed by if I were alone, I get a contact high. I know I'm living an illusion that people pay a lot of vacation money to chase.
Aspen is glitzy, but it's also a grind—and it's a microcosm for what's going on all over the country. When I say "living the dream," I mean finding a way to carve out a life that feels both adventurous and sustainable. When I sip my half-frozen beer on Pat's porch as the sun sinks, I wonder if the ski bums of the future will all be trust-fund babies, corporate shills, and weed dealers. Did creating an industry crush the soul of a sport, or was the idea of soul always a marketing scam?
---
Excerpt from Powder Days: Ski Bums, Ski Towns and the Future of Chasing Snow © 2021 by Heather Hansman. Permission to reproduce granted by Harlequin Enterprises ULC.
Corrections:
(11/10/2021) Outside used a draft of the book for this excerpt that had not yet been corrected to reflect that John and Bobby Kennedy did not jump in the pool of the Ski Chalet built in 1965—John F. Kennedy was, in fact, dead by that time. The story has been updated to reflect that, and Outside regrets the error.
Lead Photo: Jakob Helbig/Getty