Reel Rock 15 Looks Different This Year
The tour's latest installment, premiering virtually amid the pandemic, comprises four films that show off epic climbs from around the world, but not from the usual suspects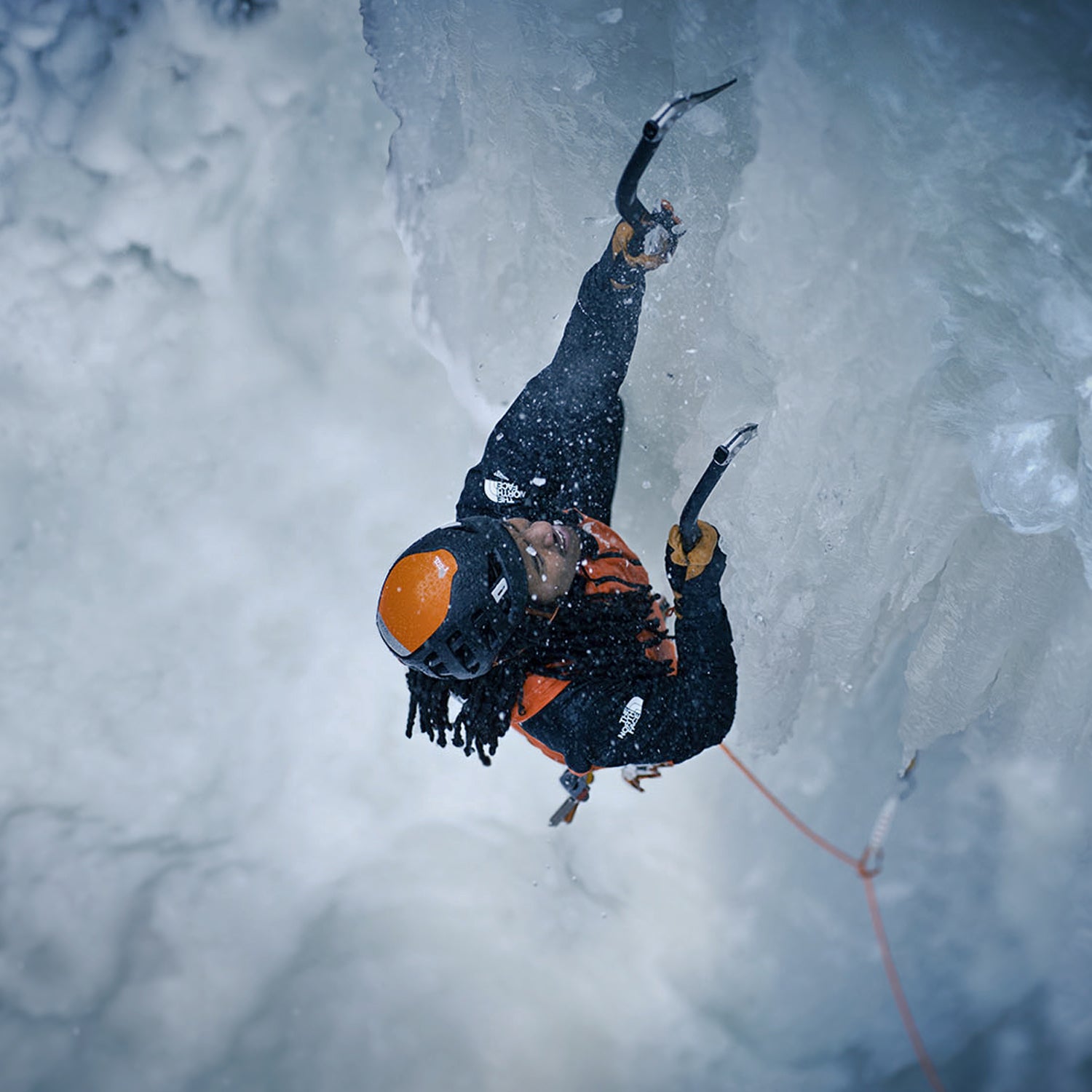 Austin Schmitz(Photo)
Heading out the door? Read this article on the new Outside+ app available now on iOS devices for members! Download the app.
In 2020, lots of things have had to adapt, including Reel Rock, the beloved annual climbing film tour. With in-theater movie watching not an option this year, its 15th installment will stream for 72 hours this weekend starting tonight at 9 P.M. Eastern Time (tickets are still available).
Reel Rock has always showcased hard, cutting-edge climbing—think Margo Hayes's quest to climb 5.15, or Adam Ondra flashing the same grade—and that's still the case this time around, but this year's lineup puts a particular focus on climbers with more diverse backgrounds than the tour's films have featured in the past. The most traditional of the films is Action Direct, about French climber Mélissa Le Nevé's first female ascent of the late Wolfgang Güllich's famous 9a/5.14.d, in Germany's Frankenjura. Next, Deep Roots tells the story of California climber Lonnie Kauk's second ascent of Magic Line, a 5.14c trad route established in Yosemite by his father Ron in 1996. First Ascent/Last Ascent is about—notice another trend here?—several trad first ascents, this time by British climbers Madeleine Cope and Hazel Findlay in remote Mongolia. Finally, Black Ice, the most interesting film from this year's tour, follows a group of Black climbers from Memphis, Tennessee, on a trip they take to Montana to go ice climbing and winter camping.
That's a lineup that, for only the second time in the tour's history, does not include any big names like Chris Sharma, Adam Ondra, Alex Honnold, Tommy Caldwell, or Dean Potter. (Technically, Conrad Anker makes an appearance in one.)
The first three films are standard fare: pro climbers on quests to climb the unclimbable. For the most part they're adequate or, in the case of First Ascent/Last Ascent, which focuses on Findlay and Cope's charming friendship, even a bit better. But Black Ice is something entirely different.
The climbers in Black Ice are connected through Memphis Rox, a climbing gym in a tough part of south Memphis with no other gyms or recreational facilities to speak of. Memphis Rox is a non-profit with admission on a sliding scale and an orientation toward community. It's been the subject of some recent media coverage, largely for introducing climbing to a community of Black people who might not otherwise get to climb.
While the setup of the film felt a bit cringeworthy, it becomes much more compelling once it begins to tell the story of a climber named S'Lacio, a 20-year-old who is recovering from a hard childhood and near-fatal gunshot wounds suffered several years earlier. The North Face-sponsored trip to Montana is S'Lacio's first time leaving Memphis, his first time on an airplane, his first time camping, and, it seems, his first break from the trauma and stress of his life. He ends up having a profound experience of connection and perspective, and the film is a great example of how climbing can be vital, and why it is so important that more people get to do it.
Reel Rock has included stories about people other than climbing's larger-than-life white men in the past, but this year's lineup feels deliberate. While not always quite hitting the mark, the films remind us that a more diverse climbing culture isn't just important, it's also more surprising and interesting than the status quo.
Lead Photo: Austin Schmitz
Trending on Outside Online