The Outside Guide to Awe
How Sasha DiGiulian Stays Grounded
DiGiulian just wrote her memoir while running her own business, making movies, and chasing tough climbs. Here's how she balances it all.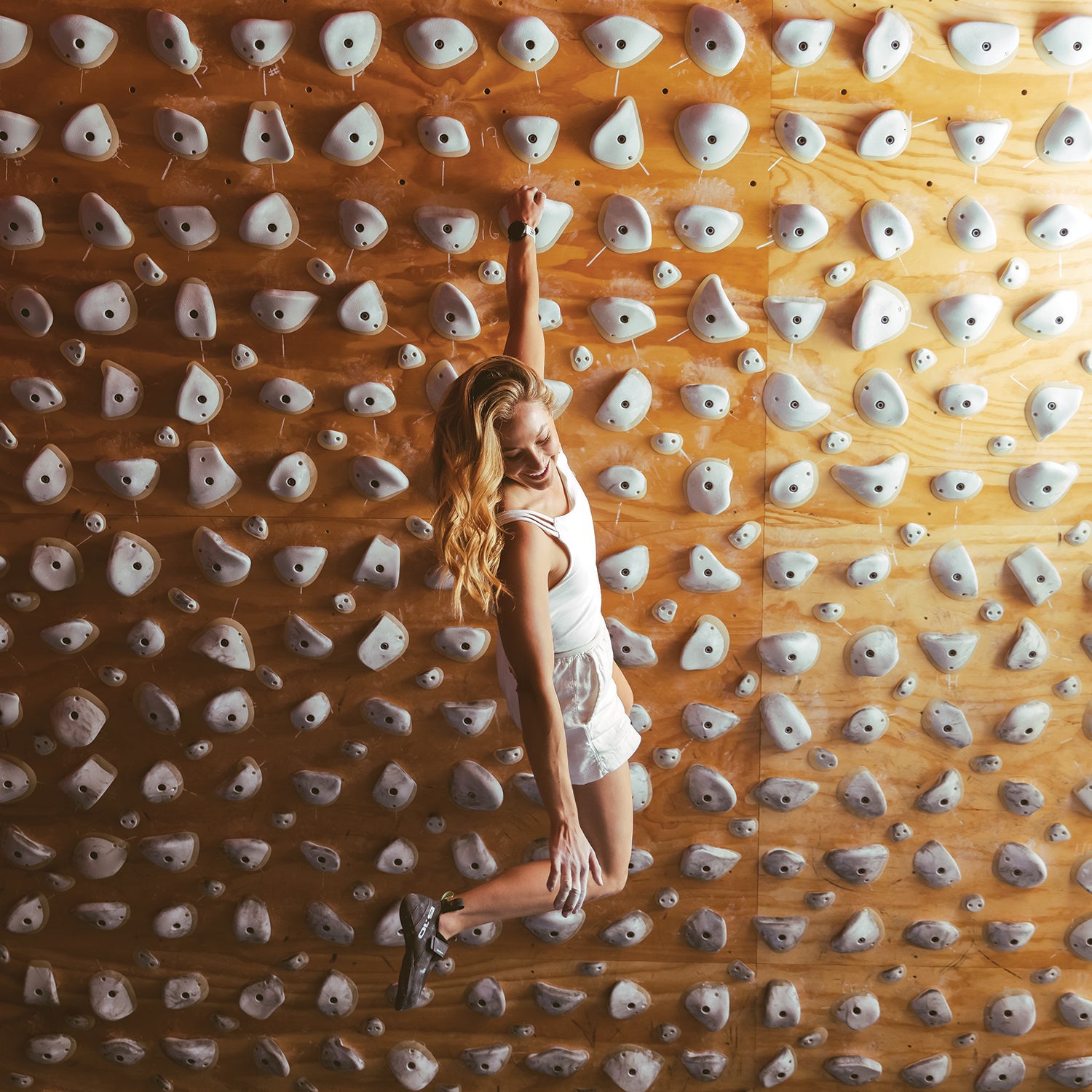 Jimena Peck
Heading out the door? Read this article on the new Outside+ app available now on iOS devices for members! Download the app.
Three years ago, Sasha DiGiulian was in pain. The flexibility that had launched her from a teenage sensation at her local climbing gym to the sport's overall world champion at age 18 was, she learned, advanced dysplasia. In May 2020, she underwent the first of five surgeries to rebuild both hips.
But as she writes in her upcoming memoir, Take the Lead: Hanging On, Letting Go, and Conquering Life's Hardest Climbs (due out in September), she learned early on to view struggle as a speed bump, not a barrier.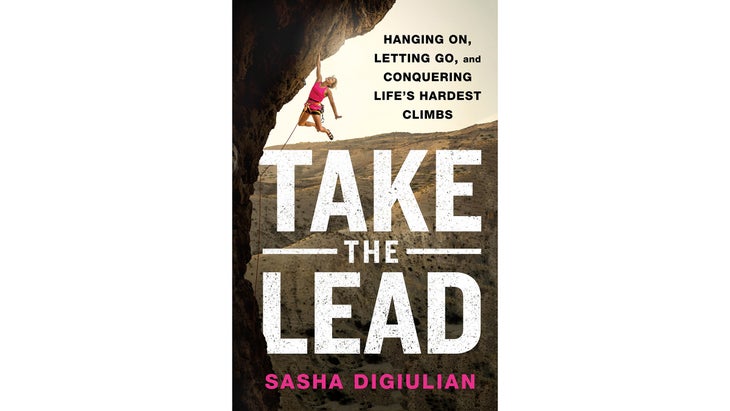 DiGiulian, a 30-year-old Virginia native who's based in Boulder, Colorado, is back to full speed. Last December, she and American Brette Harrington and Matilda Söderlund of Sweden put up the hardest big-wall ascent by an all-female team—Rayu, in Spain's Picos de Europa National Park. Her company, Female Focused Adventures, coproduced the new film Rayu, as well as No Days Off, her seven-episode series with Outside Watch. Last year she cofounded Send Bars, using the gluten-free protein recipes she'd followed for years, and she's developing a new route outside Boulder with childhood idol Lynn Hill. Their effort, the first route in the Flatirons established and bolted by women, is being filmed for an HBO documentary.
With so many balls in the air, DiGiulian grounds herself with preparation, organization, and—more than anything—the humility and perspective that only days in the wild can bring.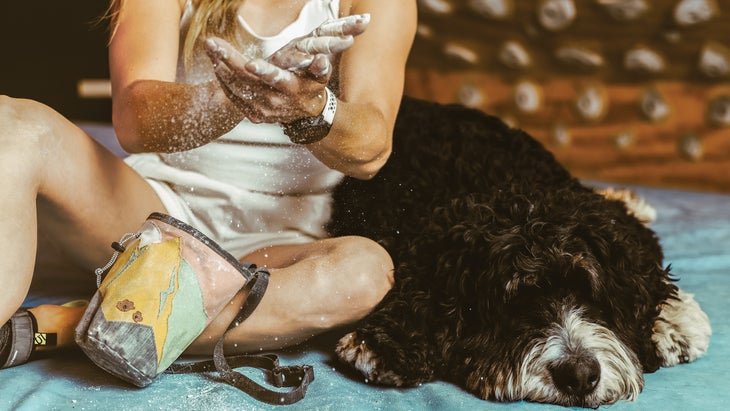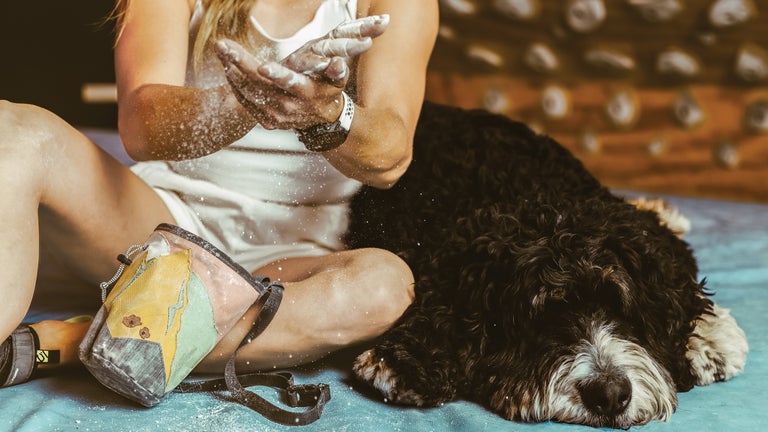 OUTSIDE: You wanted to write a book ever since you studied creative nonfiction at Columbia.
Why was now the time?
DIGIULIAN: Looking down the barrel of five surgeries and nine months off from climbing, I really had to rethink my purpose. Writing gave me a lot of light through a really dark period. It also gave me a new appreciation for the sport.
It's scary to put yourself out there and be open to criticism. But I've been judged my entire life, so I'm like, here's my story.
Let's talk about awe. How do you find it?
Oh wow, after a big day outside, maybe at night, under a vast, starlit sky. You feel the energy of what you've done and the pride and the exhaustion that goes with it.
When I'm on a long expedition, it's such a simple life that I feel really grounded, immersed in the dirt of where I am. I feel the nit and grit of the rock surface. Everything feels alive.
Between those moments in the wild, you've got a lot going on. How do you pack so much in?
When I'm preparing a climb, I'm planning all the food for five weeks, down to the gram. I've always believed that being as organized as possible sets you up for success. It's the backbone of how I manage my time.
I have attention deficit disorder, so I take notes during conversations to stay on track. Having control has its negative sides too, but I'm obsessive about my use of time. If you have a plan A, B, and C, then whatever life throws at you, you'll be able to fall back on your preparation.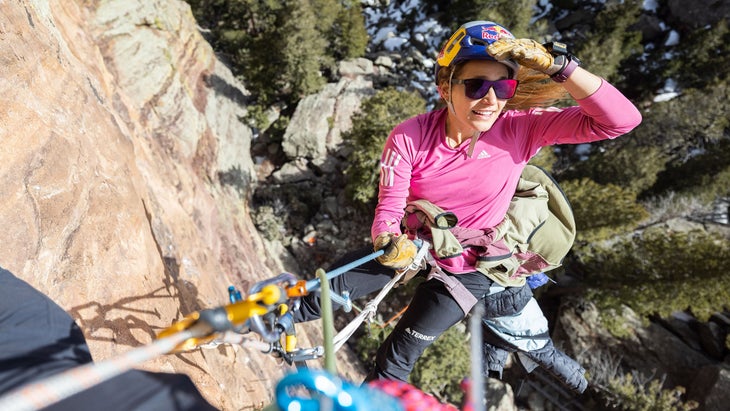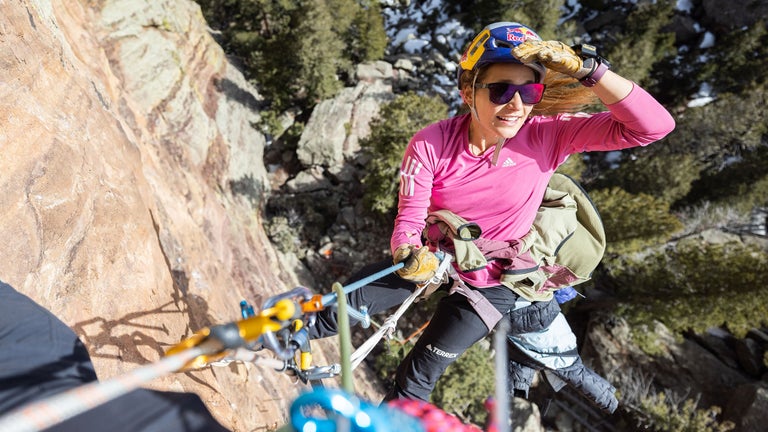 I didn't realize you had ADD.
I was diagnosed later in life. I don't take medication; I just use mechanisms like writing things down. I'm a huge sticky-notes person. It's hard for me to focus on one thing. But on the rock, I've always been able to focus. I say mantras: right hand, left foot, right foot, left hand. It's the same in business. With Send Bars, I'm aware of my extreme weaknesses, so I surround myself with people who balance that.
Why did you decide to make bars?
In high school, I was very particular about what I put into my body, and I went off the deep end a bit. But as I moved away from disordered eating patterns, I got interested in nutrition and decided, I'm not going to eat this crap on the market. I would blend dates and nuts with vegetable powders. It's hard to get vegetables on an adventure, and I have celiac disease, which makes nutrition on expeditions even harder. I wanted to make a product that would be able to fuel people on the go.
Disordered eating tends to come up in sports like climbing and gymnastics, where you need a high strength-to-weight ratio. Do you think women are more susceptible?
Disordered eating has always been an elephant in the room. With women it's hush-hush, but male climbers go through it as well. Men will say, I'm preparing for this climb, so I'm going to cut ten pounds, and it's more like, he's just getting ripped.
Women tend to have more shame around it.
With women it's like, she's cheating—she's just not strong enough. I was criticized for my weight as a teenage climber. And the most hurtful criticism exposes your deepest demons, like someone calling you fat when that's your actual fear. I do a lot of work around being healthy, but I still have my moments. When I took time off from climbing, I lost a lot of muscle and started having boobs for the first time. I found myself fighting a lot of negativity, wanting to stay that high-achieving prepubescent girl. Letting go of that past, when so much of it shaped who I am, is difficult. But I'm creating a new identity based on who I am now.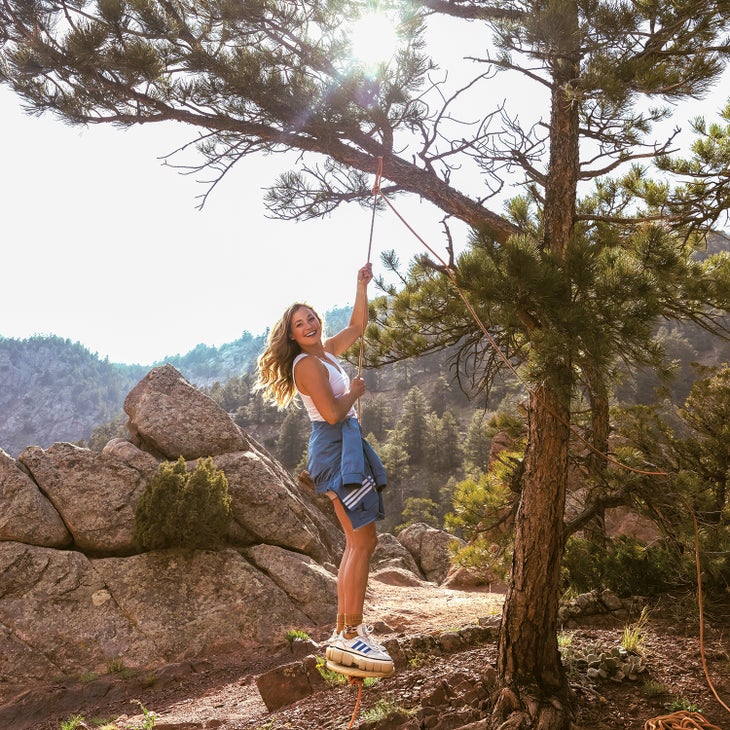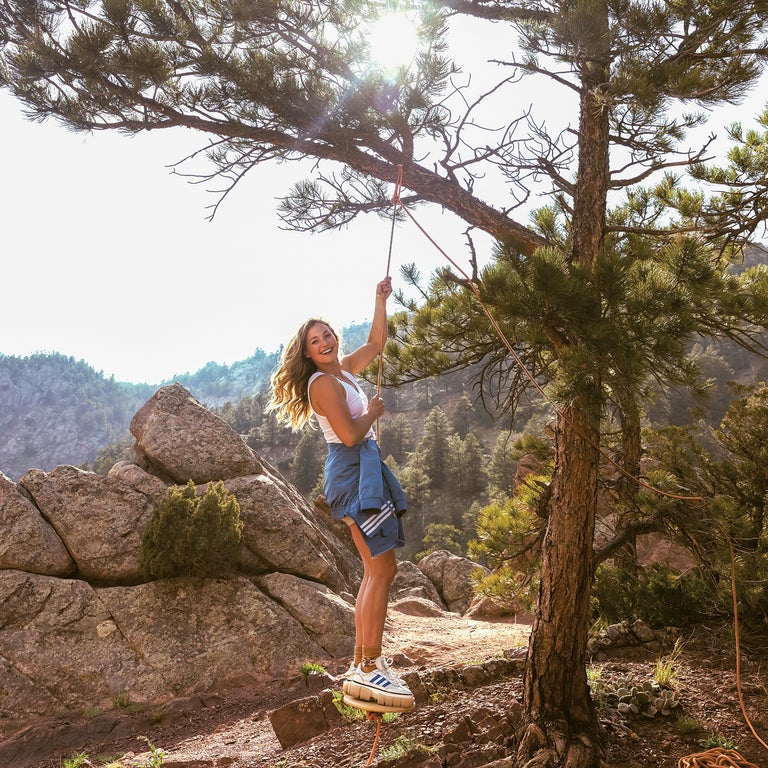 You've always embraced your femininity in a sport that values its dirtbag roots. If you wear makeup or do a lingerie shoot, do people see you as having less cred?
Absolutely. I battle imposter syndrome. There's such an old boys' club in climbing. But I've learned to be confident in my own lane, removing myself from the insidious little community at the top echelon of our sport. For a long time, I tried to be in the cool club, but I'm over it. For me, it's beyond how you perform on the rock; it's about what you do to push the sport forward, not just on the climbing level, but creating a path for everyone to be included.
Is that one of the messages in your Outside series No Days Off?
Travel, especially to remote places, has taught me more than any classroom. It has enabled me to feel what we should all feel—that we are more than just what we do. We are more than just athletes. There's a bigger conversation to be had about the world, one with more far-reaching effects than any route or expedition.
---
Join DiGiulian as she climbs for a purpose around the world in No Days Off, available on demand to Outside+ members on Outside Watch.
Trending on Outside Online