The Source of All Things
An exclusive preview of Tracy Ross's new memoir, a gripping account of childhood sexual abuse, escape, and the healing power of wilderness and adventure.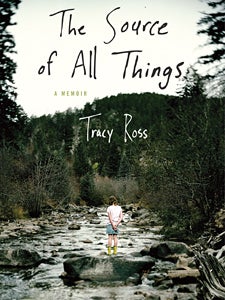 Heading out the door? Read this article on the new Outside+ app available now on iOS devices for members! Download the app.
Tracy Ross's 2009 essay "The Source of All Things," first published in Backpacker magazine, told the unforgettable story of how Ross's stepfather, Donnie Lee, began molesting her at age eight during a family camping trip. Ross reported this and others instances of abuse, fled to the safety of foster care, and spent her teenage years in an on-again, off-again attempt to reconcile with her mother and stepfather, neither of whom were prepared to own up to what had happened. (While Lee was issued a restraining order at one point, he was never formally prosecuted.) As Ross recounted in her essay, which won the National Magazine Award in 2009, she eventually confronted Lee about this long-suppressed nightmare during a backcountry camping trip in 2008.
The Source of All Things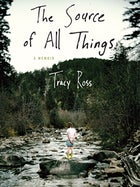 The Source of All Things
Ross has expanded her story into a much-anticipated book, published on March 8 by Free Press. In this excerpt, she describes how, at 22, after years of feeling so lost that she often considered suicide, she began to find her way back in the wilds of Alaska.
Chapter 16: Disappearing Act
SOME PEOPLE FALL into the snakepit of their lives and reach their arms, like a baby, toward God. Others take up long-distance running, or opium in a den in Bali. When I realized there was no escaping the pain of childhood of sexual abuse, I turned my compass north, and followed it to place where, during the summer at least, the sun shines all day and all night.
Alaska. I went there after a friend told me that people in the forty-ninth state partied till dawn in the endless gloaming of the Arctic summer. My plan was to hike up glaciers and hang out on the banks of rivers loaded with salmon as big as small dogs. I might work; I might not. The town I was headed to, McCarthy, didn't have phone service and was accessible during the winter only by plane.
In May, I dropped a load of boxes in storage, picked up a friend named Dan, and drove out of New Mexico, kicking up dust. Dan and I had dated at St. John's College, but we both knew that we'd go our separate ways when we reached McCarthy. An entire continent passed beneath our wheels on the drive across the United States and then Canada. As gas stations became roadhouses, milky-skinned waitresses served Kokanee beer and pancakes for breakfast. I ate a lot of pancakes, sizing myself up against brawny men and women with two-stroke oil stained into their Carharrts. I also drank a lot of Kokanee, but usually not until after lunch.
At Tok we turned south. At Glenallen, east. The road became dirt, and we followed it, grinding low gears for another three hours until we reached a dead end and a river surging with icemelt and silt. A cluster of battered trucks and station wagons rusted on cinder blocks. A small sign pointed to a tram strung across the rapids on two-inch-thick pulley cable. In my memory, at least, it says: WELCOME TO THE END OF THE ROAD. WEAR GLOVES. AND DON'T FALL IN.
Across the river, a narrow trail snaked through a dense alder thicket, abuzz with mosquitoes and birds. It was Sunday-afternoon quiet on a Tuesday—except for the shriek of a distant chainsaw and a little kid hooting in the woods. I broke out of the bushes and saw a cluster of log buildings with wildflowers blooming between the timbers: town square. Standing on the edge of the last civilization for ten million acres, I realized what most people realize when they enter the cultural hub of Wrangell–St. Elias National Park: McCarthy is a place separate from and in addition to the rest of the world.
I TOOK TO ALASKA like I was born there. By June, I was living in a twelve-by-twelve-foot cabin at the edge of a massive glacier that flowed out of the mountains and into McCarthy. My friend Thea, who I'd met at St. John's, had arranged it so that I could live in the cabin in exchange for working for a family called the Millers. I would help Jeannie Miller in her garden, act as a de facto babysitter for the youngest Millers, Matthew (thirteen), and Aaron (seven), and wait tables at a pizza parlor the Millers were opening in town.
Jim and Jeannie moved to McCarthy in the 1970s, after Jim was sprayed with Agent Orange in Vietnam. It turned out the Millers were famous in Alaska—in part because of their red Ford truck, which Sylvester Stallone commissioned for $500 and then drove off a bridge in the movie Cliffhanger, but more so because they had survived the day, in 1983, when a man named Lou Hastings set fire to the biggest, nicest lodge in McCarthy's sister town, Kennicott, and then gunned down six of McCarthy's twelve year-round residents. The shootout had started in a laid-back fashion, with Lou knocking on the Millers' neighbor Chris Richards's door and saying he had to kill him. A fight ensued, and Chris ended up with gunshot wounds to his eye and forearm. Chris survived, but Lou torched the lodge and proceeded to kill a half dozen of Chris's neighbors. Chris told me this story at a party on one of the first nights I was in McCarthy. The gory details were overshadowed by the message I heard in the story: that life beyond trauma continues, and where the blood pours into the ground, patches of fireweed later bloom.
When I arrived in McCarthy, Jim Miller was digging a leach field, and Jeannie was decorating the restaurant to appear as an old-fashioned tailor shop. The plan was that once the restaurant opened, I'd wait tables, serving dense, floury pies to gold miners and mountaineers while black bears pick through the garbage. Until the restaurant opened, however, I was free to roam.
Sometimes roaming meant walking the five-mile road between McCarthy and Kennicott three times a day, listening to the Root Glacier creak and moan off in the distance. Other times it meant running up Fourth of July Creek, past the old copper miners' houses on Silk Stocking Row and behind the dilapidated Kennicott Copper Corporation hospital and mine. When it was sunny, I hiked up the rock-covered moraine of the glacier, still afraid to venture onto the ice because of the bottomless crevasses and slick, blue wormholes called moulins. You can't rescue a person who falls into a moulin, though someday a hundred years from now you might find the sole of a boot, a rusty ski pole, or a chunk of leathery, ice-preserved flesh.
On days when I wasn't exploring, I weeded the Millers' garden with Jeannie. She was small but built of bricks. We crawled through the greasy black soil, pulling dandelion weeds from her rows of baby lettuce and bok choy. In the greenhouse, she showed me how to swab a squash flower with a paintbrush, manually pollinating the surrounding blooms. I followed her directions and watched baby squash balloon to life on the dense, mineral-rich earth.
Jim and Jeannie worked as fast as they could to open the pizza parlor before the summer rush ended, but there were permits to be signed, inspectors to placate, and loans to be applied for, granted, and deposited in downtown Anchorage banks. I followed Matthew and Aaron around, steering them clear of skinny-dippers and rescuing them from the silt pools we swam in when they stood up and became stuck in the mud.
When I wasn't swimming, I rode Matthew's bike up and down the five-mile dirt throughway, standing on the pedals to power up hills. I felt myself become stronger every day. I ate next to nothing—no breakfast, rarely lunch, sometimes dinner—which allowed me more time to roam. I'd been practicing this near non-eating for years, swearing off fat, which stores things like carcinogens and cancers as well as sorrow and shame. But in McCarthy, I saw a new body emerging, not anorexic but 99 percent lean. Sometimes I fantasized about the things my new body would do, once it was fully realized. It would climb to the top of Alaska's tallest mountain. It would build a warm, cozy cabin. It would cut the eyes out of any man who stared too long at little girls.
At night, after my various jobs ended, I sat at the McCarthy Lodge bar, enjoying the feeling of glacial silt and garden mud on my skin. Young guys bought me beers, and old guys asked me to dance, and I took full advantage of the attention, gyrating back and forth across a creaky wooden floor. A dozen men watched my and other girls' shirts inch up our bellies. We danced close to them and sometimes away so they could get a better look. I was careful to keep their attention and more careful still to seem unavailable when it was time to go home. The only person I wanted to go home with was Matt. Matt was Thea's part-time lover, or occasional ex, or something like that. She told me to find him when I got to McCarthy, after her mother called her to say she had cancer and needed Thea to spend the summer in Anchorage, helping her try to survive. I didn't know it was Matt when I saw him, but I recognized something hungry in his eyes. He looked at me, I looked at him, he looked at me, and we looked down.
I knew Matt wanted to hike up the glacier, to feel the cold creep into his boots and to peer into the frightening ice chasms. And I knew he wanted to go there with me. The St. Elias Range looms beyond Kennicott, swathed in enormous sheets of ice and towering over the clouds and the birds and most bush planes at eighteen thousand feet high. It's big enough to create its own weather, and mountaineers have come back from three-week trips with stories of white-outs and avalanches when it's still summer in McCarthy. One day, as Matt and I stood at the bar smashing blood-bloated mosquitoes onto our forearms, I asked him on a date.
"Would you want to go backpacking with me?" I said.
"With you?" He thought about it. "Hmmmm."
"What did you say?"
"I said, Hmmm."
"Oh, ha-ha, I thought you said 'yum.'"
We laughed at this, because it was absurd and silly and close to the truth, and then we searched our beers for something floating in the foam. The bartender played "Scarlet Begonias," and all the drinkers started swaying. Someone shouted Matt's name, and he went to investigate. When he returned, his eyes took up where they'd left off, looking at me like I was a caramel apple and he was a diabetic.
"Yeah," he finally answered. "I'll go backpacking with you."
"Okay . . . When?"
"I don't know, maybe this weekend?"
Three days later, we met at the edge of the glacier, far from the bar and in broad daylight, which made us feel different, more formal and stiff. While he fiddled with his pack straps, I waited, anxious to leave and worried I'd have nothing to say. But once we started walking, the words fell into place. We talked about books and music and girlfriends and boyfriends we'd loved but wanted to throw off of cliffs. We discussed the virtues of Idaho and Virginia and argued for why ours was the better state.
"Virginia, totally," said Matt. "What's Idaho? The potato state?"
"Yes, potatoes. They're only, like, the staff of life."
"Uh, you might want to look that one up."
We kept walking until we reached the glacier proper, where we stopped to scan it for the crevasses and deadly moulins.
"What do you think?" said Matt. "Should we go for it?"
"Not sure. We don't have crampons or a rope."
"We'll be fine. You lead. Just pick your way carefully and we'll be all right."
Matt and I shared a healthy respect for glaciers, which crack and cleave, masticating the earth like Rototillers in garden mulch. We had heard how they heaved, surging and retreating several feet at a time, and we both knew stories of climbers who had fallen into crevasses headfirst, plunging forward as if diving until the walls closed around them. The lucky ones lost consciousness before they became stuck. Others were able to wiggle back out, assisted by ropes and pulleys. But the most horrifying accounts involved those who fell gently, slowed by the friction in those narrow shafts. I have often imagined their moment of reckoning, the terror welling up inside them when they realized that the glacier would become their coffin, and that they would wait there to die until their blood vessels ruptured, while their friends called down from the surface It's okay. I love you. Close your eyes.
I don't know how, but I saw a route through the crevasses and followed it on faith. Because it was summer, the death traps were obvious; we could walk up one side and look for a narrow spot to jump across. Guiding wasn't so hard when it came down to it; I just followed my instinct and looked a few steps ahead to make sure I didn't walk us into a trap.
We zigzagged down the ice, until sometime around late evening, when we made our way to a small lake hemmed in on one side by the glacier and on the other by land. Climbing across the moraine, we set up camp in a meadow of lupine blooms. A raven rode a thermal, circling up and swooping down. And the silence was a calling to pay attention to the moment at hand. To the north we looked at Mount Blackburn with its stairways of ice. To the south, we saw nothing but glacier, and beyond it, raw wilderness with no end. Matt said he loved Thea; I told him I loved my dogs. It took us a long time to make dinner or to do anything but sit next to each other with the hair on our forearms touching.
At some point, gauzy blue turned to rose quartz, and a star burned itself into view. We watched it until the air grew cool, and then we went to bed, each longing for the other but each in our own sleeping bag. I lay there for a long time after Matt fell asleep, listening to the wind on the glacier and feeling grateful that two people could burn for each other going up in flames.
The next morning, Matt slipped off his clothes, walked to the edge of the lake, and dove in. I watched him, trying to enjoy the sight of his body without thinking that I was a Peeping Tom. He splashed for a few short seconds and then came out, goosebumps beading the water on his slick, pale skin.
Then he wanted to watch me skinny dip too. I stood up, resisting the urge to laugh hysterically or jump around like a freak. Being naked in front of men would never feel normal to me, and I was strict about who saw me naked and when. Mainly, I did not want it to happen—at least in daylight—under any circumstance. I changed clothes in bathroom stalls, even when it was just girls. I avoided hot springs and massages and always had sex in the dark. I had never skinny-dipped in broad daylight before. And yet, I wanted to take off my shorts, walk to the lake, and dive in. I wanted to feel beautiful in front of my new friend. Matt tried to help relax me. "There's no one watching but me," he said. He grinned and raised his eyebrows, jutting his chin toward the lake. I stood there stupidly for several minutes and then made myself slip off my T-shirt and step out of my shorts.
When I was naked, I felt two things: a flicker of fear, reminiscent of every time I'd ever been naked with a man, and the electricity of the moment. I fought again to stay in one place, and when I couldn't stand it any longer, I jumped into the glacier-encased lake.
After our swim, we walked up the glacier, jumping across the tiny blue rivers etched into the ice. At an arbitrary point we turned around and started walking back, hot, sticky, and ready for something to eat. We talked about our families and how we felt separate from them. And when we got back to our campsite, we both knew that something had changed.
It was the lake. Or rather, the surface of the lake. It was not where we had left it. It had dropped two feet. Later, we would discover that scientists have an explanation for this disappearing act. Something about equilibrium and water pressure causing the glacier to lift. At a given point all the water rushes from its icy prison, flooding the river plain and tearing out bridges downstream.
We watched the lake recede for what felt like several hours, then made ourselves go to bed. In the morning, a giant bowl remained where the lake had been, and we slid into the basin, turning up dirt and inhaling the last thousand years. A wall of ice rose before us, fifty feet high and an entire valley wide. We crawled on our hands and knees, digging our fingers into the rich black ground and throwing the silt-heavy mud toward the sun. Matt found a shaft of bamboo, the remnants of an ageless ski pole. For the moment we were like children, called into the gleaming blue hallways of the glacier and its haunting, frozen vaults.