The Top 10 Adventure Athletes on Instagram
Heading out the door? Read this article on the new Outside+ app available now on iOS devices for members! Download the app.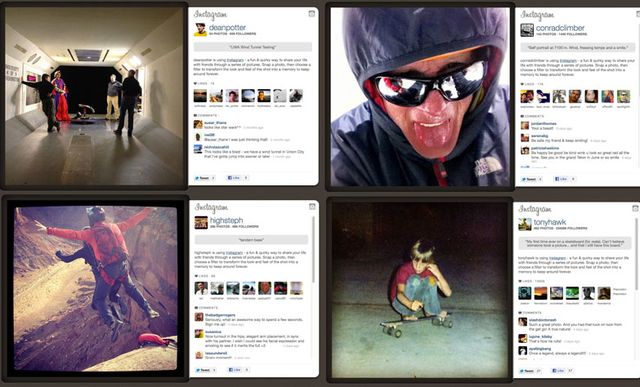 Screenshots from Instagram
A few weeks ago, the Internet started humming over the news that Facebook bought Instagram for $1 billion—it was a great investment for such a talented tech team, it was a sign of the social media bubble, etc. What happens with Instagram remains to be seen, but for now, it's a great place to go inside the lives of some of the top adventurers in the world. (And to see Outside magazine's latest photos from Everest.)
Kelly Slater shares photos from inside a barrel. Scott Jurek snaps his latest meals and links to the corresponding recipes. Jimmy Chin takes a picture of his latest climb while on a break from the editing cave. Here's our preliminary list of the best adventure athletes on Instagram.
Conrad Anker
@conradclimber
Pictures: 143
Followers: 1,439
Snapshot: Updates from Everest, family photos, and climbing pictures from decades ago.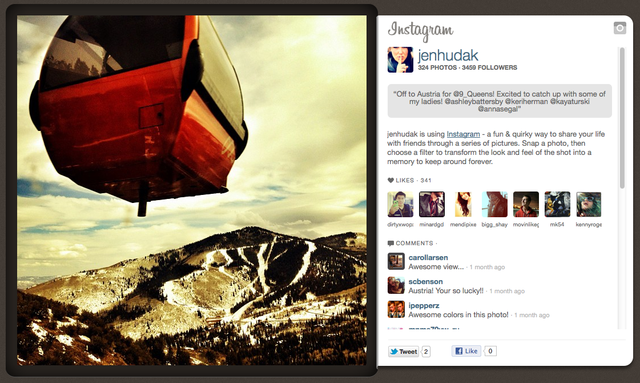 Jen Hudak
@jenhudak
Pictures: 324
Followers: 3,459
Snapshot: Roads, slopes, and tricks.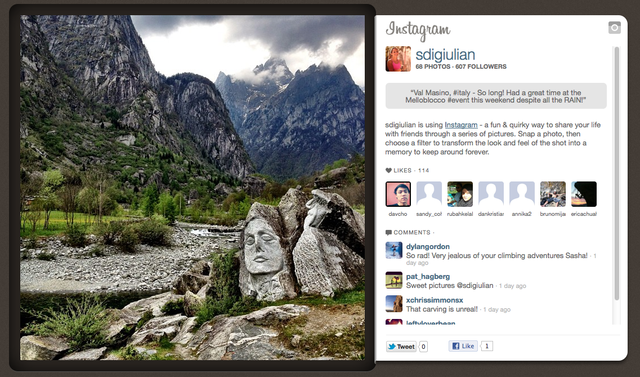 Sasha DiGiulian
@sdigiulian
Pictures: 68
Followers: 607
Snapshot: Where she's climbing, modern art, and snacks from the champions of Cupcake Wars that are about to disappear down her gullet.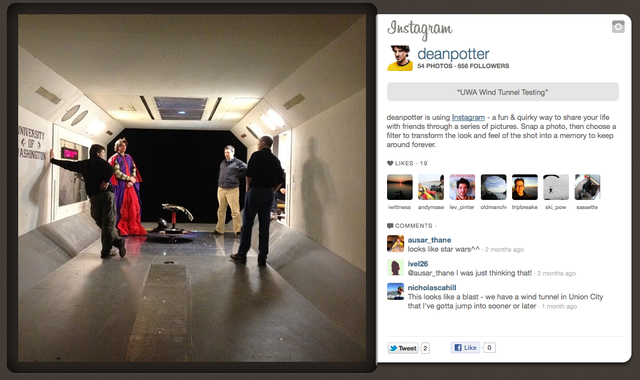 Dean Potter
@deanpotter
Pictures: 54
Followers: 656
Snapshot: His dog Whisper, flying squirrels, and his own flight prep.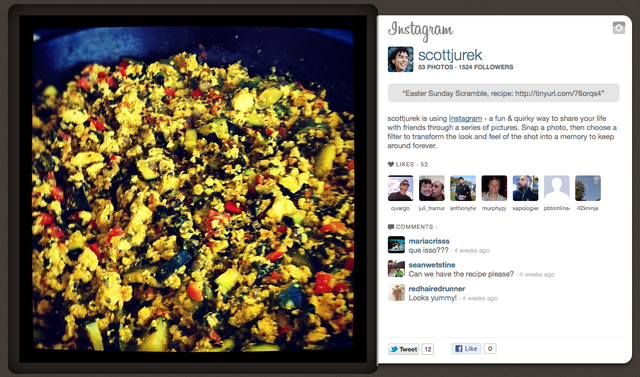 Scott Jurek
@scottjurek
Pictures: 53
Followers: 1,523
Snapshot: Scenics with quotes from everyone from Confucius to John Muir, trail runs, and recovery meals with links to recipes.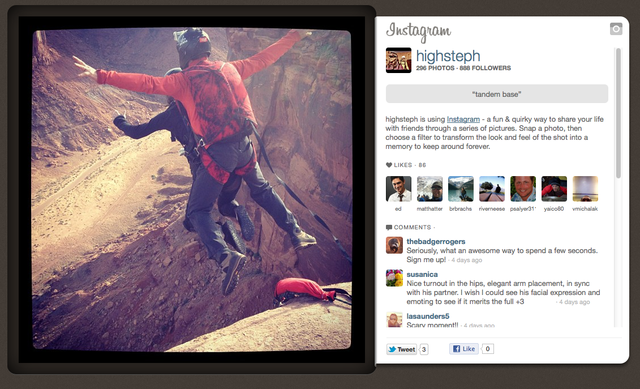 Steph Davis
@highsteph
Pictures: 296
Followers: 888
Snapshot: Gluten-free muffins, tandem BASE jumps, and vegan spanikopita.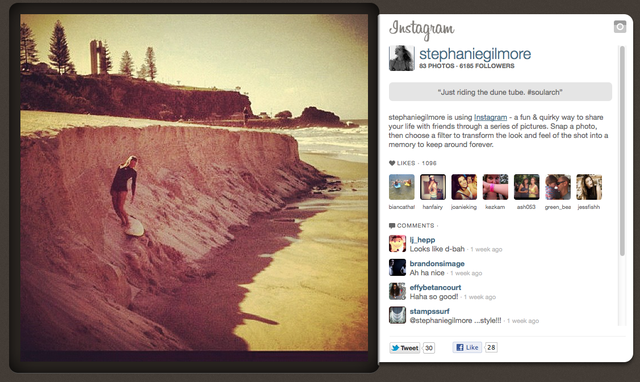 Stephanie Gilmore
@stephaniegilmore
Pictures: 82
Followers: 6,185
Snapshot: Waves, rain that makes her hair go "cray cray," and wet suit chronicles.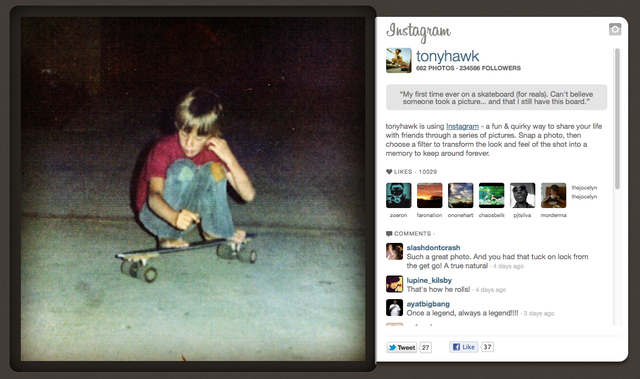 Tony Hawk
@tonyhawk
Pictures: 662
Followers: 234,581
Snapshot: His first skateboard, tricks, ramps, and his kids.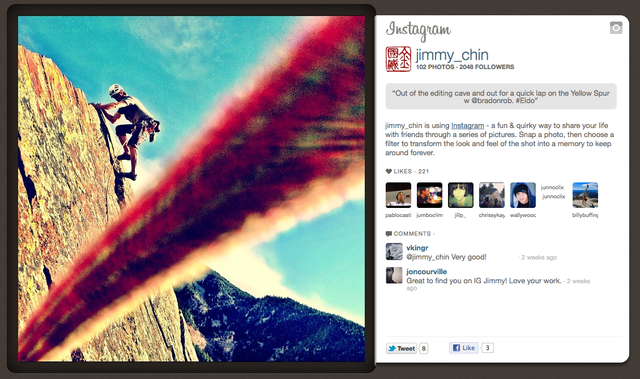 Jimmy Chin
@jimmy_chin
Pictures: 102
Followers: 2,047
Snapshot: His latest assignments, photos from the archives, and everyday escapes from the editing room—skiing, surfing, and climbing jaunts.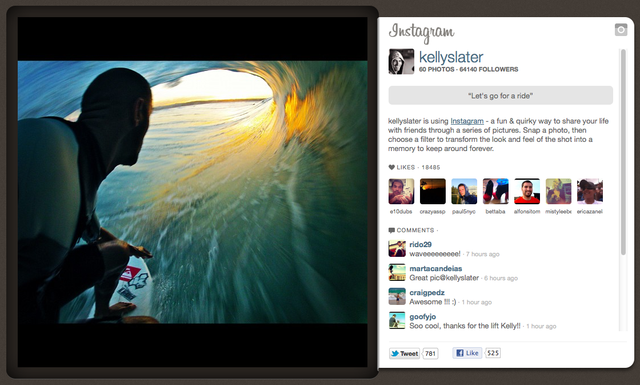 Kelly Slater
@kellylslater
Pictures: 60
Followers: 64,117
Snapshot: Pictures from the barrel, ocean and landscape shots, and what he's drinking—almond milk most recently.
Before your next Instagram upload, check out this tutorial from Jimmy Chin on how to take a great adventure photo and this tutorial from Michael Muller on how to take a great underwater photo.
–Joe Spring
@joespring
facebook.com/joespring.1
Trending on Outside Online