When Athletes Go Musical
When outdoor athletes put down their gear and pick up guitars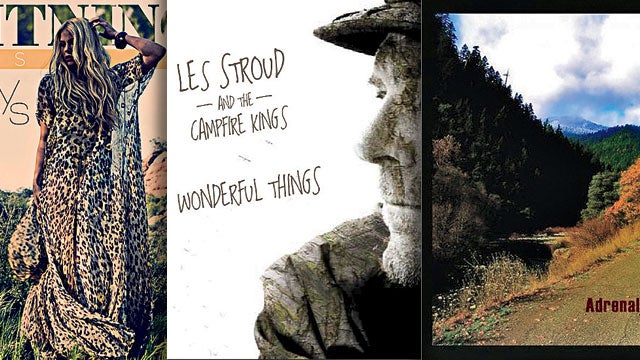 Heading out the door? Read this article on the new Outside+ app available now on iOS devices for members! Download the app.
When Les Stroud isn't filming the Discovery Channel's Survivorman or offering advice on how to overcome life-threatening situations, from storms to alligator attacks, he plays guitar and harmonica with blues-rock outfits. He's not alone—here are a few of the adventurers and athletes who moonlight as musicians, not always with resounding success.
Kelly Slater: surfer, singer, guitarist
Notable sport-inspired lyric: Black sand on the beaches / White wave on the water / And I think of you / And I think of you ("Hawaii")



Les Stroud: survivorman, guitarist, harmonica player, singer
Notable sport-inspired lyric: Snow, winter, spruce boughs for a floor / Fur, fire, keep the body warm / Where eagles fly and the caribou lie is where we got to be / The wolf waits there for me ("Snowshoes
and Solitude")



Rush Sturges: whitewater kayaker, rapper
Notable sport-inspired lyric: Canyons and rains / Floods through the plains / Blood pump in my veins / We are one in the same ("Who Am I")


Sara Mancuso (a.k.a. Smokey Jones): skier, singer
Notable sport-inspired lyric: None that we could find. Good for you, Smokey.


Makua Rothman: surfer, ukulelist
Notable sport-inspired lyric: Andy Irons / Andy Irons / Mr. Andy Irons / Andy Irons ("Andy Irons Tribute Song")