Yes, It's Already Time to Get Stoked for Ski Films
Our preview of the four most anticipated powder flicks dropping this fall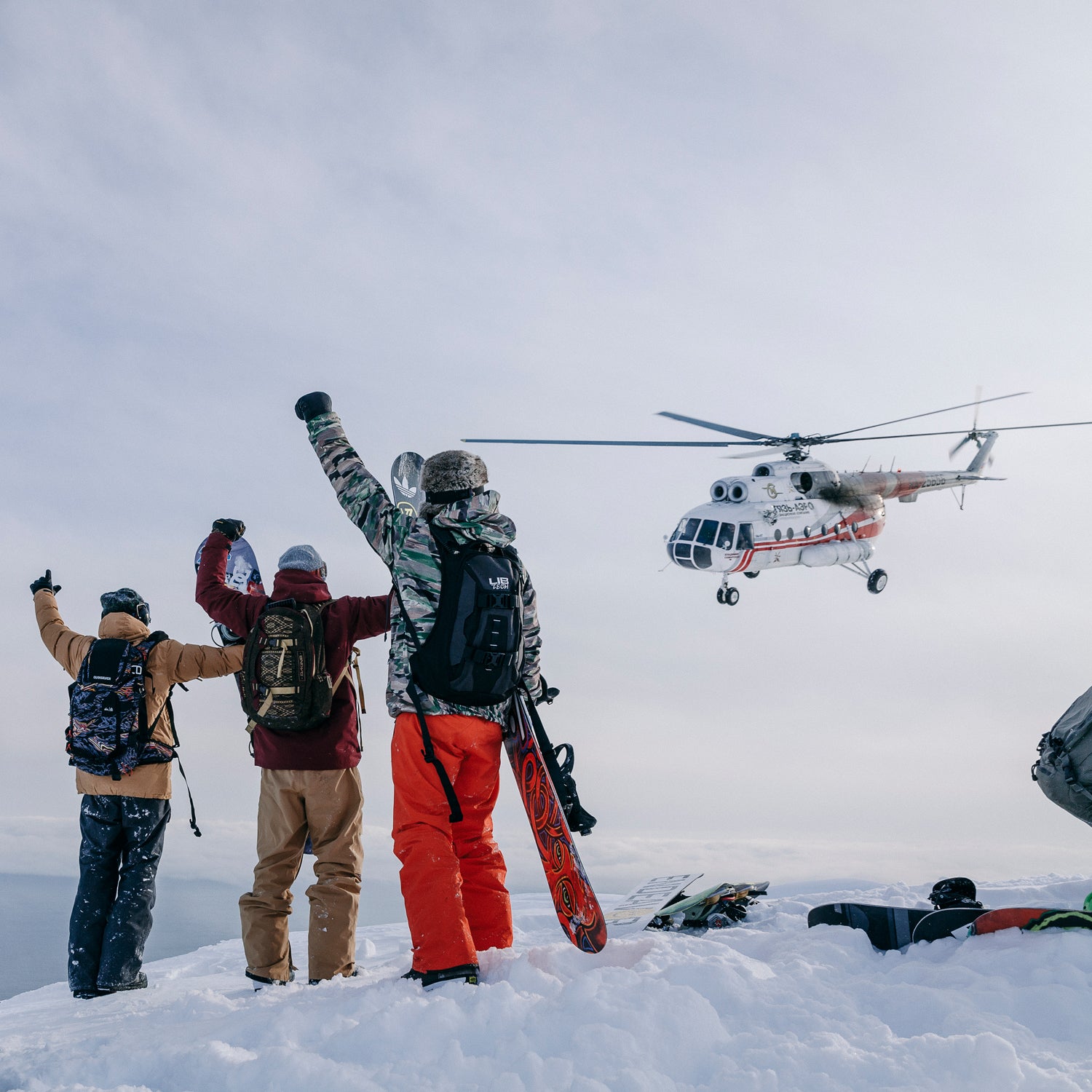 Heading out the door? Read this article on the new Outside+ app available now on iOS devices for members! Download the app.
Just as the arrival of cooler temperatures marks the transition from summer to fall, the annual release of ski movie trailers signals that it's finally okay to start Instagramming about your dream lines for the winter ahead. 
Pro tip: Pay attention to the soundtrack used in the films, particularly in the ski porn segments, as it will likely dictate the Spotify playlist used for this season's afterparties. Exhibit A: Sweetgrass Productions using Bon Iver's "Skinny Love" (Solitaire, 2011) and First Aid Kit's "My Silver Lining" (Afterglow, 2014) before you'd ever heard of either. Will this season's shredding continue to be set to upbeat indie tracks with folksy female vocals? We can't wait to find out.
Here's our preview of the four most anticipated films dropping this fall: 
The Fourth Phase
Drops: October 2nd, 2016
Production Company: Red Bull Media House/Brain Farm Cinema
Director: Jon Klaczkiewicz 
Why You Know Them: The Art of Flight (2011)
This one's been in production since 2013, but Travis Rice's long-awaited snowboarding film is finally set to debut this fall. We got a first look at it when a trailer dropped last year, but in the most recent teaser, The Fourth Phase positions itself as less of an epic and more of a documentary. Present in both, however, is the same mantra: this process we follow, this cycle we ride. 
In short, the crew of old- and new-guard riders follows winter as it creeps across the globe. You'll see landscapes that populate every powder hound's dreams; the film follows Rice across a 16,000-mile pursuit of the "hydrological cycle around the north Pacific… from the Japanese Alps to the volcanoes of Russia, and a spectacularly remote area of Alaska," as the film's official description puts it. "The film we're making right now is the film I always wanted to make," Rice says. "We've just been able to take a little more time—this isn't a strike mission to the goods, to grab and plunder and make away with a couple good clips."
Ruin and Rose
Drops: Fall 2016
Production Company: Matchstick Productions
Director: Ben Sturgulewski 
Why You Know Him: A director from the aforementioned Sweetgrass Productions, Sturgulewski directed three ski shorts in partnership with DPS that screened at Telluride Mountainfilm this past May (The Warmth of Winter, The Weight of Winter, and Snowflake).
Have you been taking your beloved mountains for granted? What about those winter storms that deliver the goods, hmm? The juxtaposition of expansive Namibian desert with snow-covered landscapes drive home the film's thesis statement: our future may very well be the Big Empty, where the winter wonderlands we love become distant memories (hi, climate change). 
The first full minute of the trailer takes place in the barren desert. There's a skeleton in a sand-filled bathtub and a cross made of skis positioned as an altar in an abandoned house. Just when you forget you're watching a ski movie trailer, a snowglobe portal (get it?!) transports us back in time to when winter still existed. It's the visually-indulgent equivalent of hitting viewers with a two-by-four, but it does make you thirsty for snow.
We're also suckers for awe-inspiring visuals paired with a voiceover from a narrator who is waxing poetic in their flow state. It made us feel some feelings, and we're not mad about it. 
Bottom line, the range of locations in this film is wide—Alaska, Switzerland, Bulgaria (Soviet architecture!), France—and the skiing plus production value, drool-inducing. 
Tight Loose
Drops: Fall 2016
Production Company: Teton Gravity Research
Why You Know Them: Last year, TGR gifted us with Angel Collinson's unbelievable line of the year in Paradise Waits.
Tight Loose. What does it even mean? 
Tight: ripping a sick line like a pro. Loose: going for broke, maybe coming up a bit short, but going for it hard regardless. As the trailer says, "Keep it tight, let it get a little loose, but always keep it tight loose." Still don't get it? It's all about a work-hard, party-hard mentality, which seems pretty fitting given the occasion. TGR, known for making ski porn since the mid-90s, is turning 21—and they want you to know it. 
The trailer could very well bump just as hard to Joan Jett's classic, "Bad Reputation," but then we'd be neglecting the above point to always be listening for this season's new bangers by relatively undiscovered artists. This particular session is set to "Glass House" by Icelandic rock group Kaleo (perhaps you've heard their beautiful track All the Pretty Girls). 
Anyway, we're into the fun-loving debauchery and the DGAF 'tude that TGR celebrates in this film and are excited (insert shaka here) to see it. 
Here and Now
https://player.vimeo.com/video/173541775
Drops: September 2016
Production Company: 4FRNT
Why You Know Them: You may not. 4FRNT is more known for the skis they make, but have released some small films over the years, including the most recent Shaping Skiing. 
Shot in Canada, Utah, and Colorado, this is 4FRNT team's sixth film, and they're looking to make a point: stop staring at your phone and go skiing already. Title cards that introduce each ripper as they fly through the frame are designed to look like Instagram's "tag" icon—a very meta touch. 
Here and Now convincingly supports their argument with a hearty dose of urban wipeouts and backcountry bliss. The music is by a band called Natural Child whose Spotify bio describes their style as "'70s-style boogie, a dash of hard rock, and most likely a careful balance of liquor and bong hits." Seems about right. We'd just argue for a compromise on the message: if you're really savvy, you'll stick the phone in a jacket pocket and then change your Tinder picture to a shot of you sending something epic.
Lead Photo: Scott Serfas/Red Bull Content Po