The Outside Guide to Awe
The Day the Desert Taught Me a Lesson
Sometimes a quick brush with danger can feel almost transcendent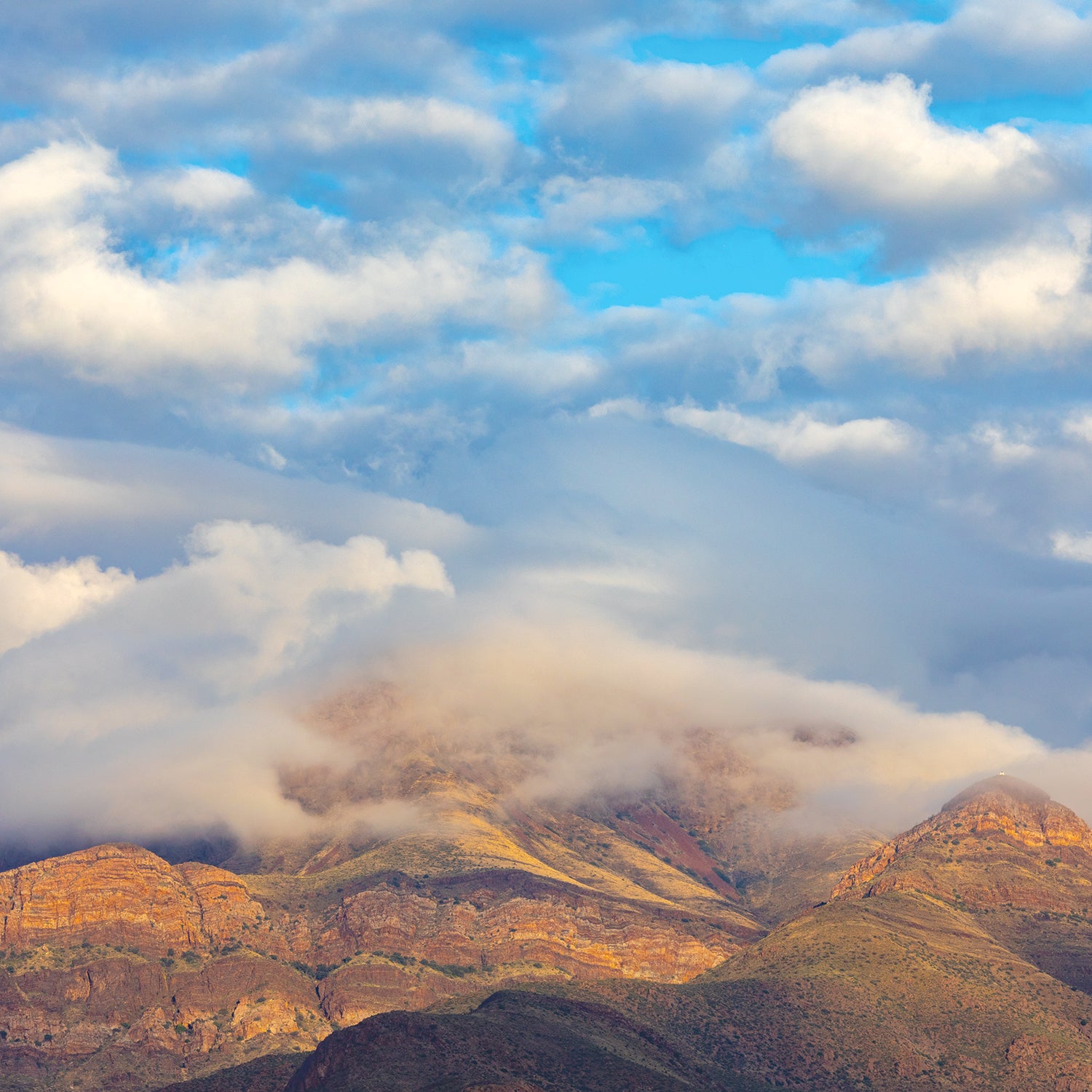 Steven Green/500px/Getty
Heading out the door? Read this article on the new Outside+ app available now on iOS devices for members! Download the app.
In the short story "The Orrery," Barry Lopez writes about a strange encounter in the Sonoran Desert. We are "north of Tucson and east," a place where the winds are so ethereal that they feel as though someone has "exhaled through silk." A nameless narrator meets a recluse who performs what sounds like the ultimate party trick: he conjures a luminous model galaxy by levitating thousands of glowing stones into the night sky. The narrator is unnerved, but the hermit reassures him: " 'If one is patient,' he said, 'if you are careful, I think there is probably nothing that cannot be retrieved.' "
That's the last line of the story; the act of sorcery is left unexplained. It's wonderfully obscure. "Retrieved" can have an extractive connotation, but it can also mean to restore or revive. Occasionally, our interactions with the natural world hinge on that ambiguity: we go out in search of a certain experience or feeling and wind up replenished by something we didn't expect.
During the last decade of her life, my grandmother lived by herself in El Paso, Texas, in a low-slung house she'd shared with my grandfather for nearly 25 years. Visiting her meant slipping into the rhythm of nonagenarian life: setting the table for the next morning's breakfast before going to bed at 9 P.M. Driving to her weekly appointment at the hair salon, located five minutes away, in her tan 2000 Buick LeSabre. Early-evening scotch on the covered patio, watching the lizards skitter into cracks in the masonry. Turner Classic Movies.
I loved it, but occasionally I'd get restless. On a long-weekend visit in November 2010, I went for a solitary hike in Franklin Mountains State Park, a desert range that spans roughly 23 miles from the Texas–New Mexico border to the Rio Grande. I was living in New York and had romantic notions about the restorative powers of the southwestern landscape. The basic idea was to scramble up a peak, gaze at some cacti, and be back in time to catch the Cary Grant double feature in the afternoon, feeling spiritually reinvigorated.
Needless to say, I got lost. The ascent took much longer than anticipated, and on my way back down, I suddenly had the sinking realization that the barren swath I'd been following was not, in fact, a trail at all. Since I could see a row of houses on the near horizon, I decided that the sensible—if humiliating—course of action was to beeline it out and ask someone to call me a cab back to the trailhead parking lot.
Scrambling down a patch of scree, I noticed something coiled beneath my feet. I leaped and gave out a pathetic yelp. When I turned around, the snake had reared up and begun to buzz. Although I'd seen countless photos of western diamondbacks, I hadn't encountered one in the wild before, and the effect was both chilling and kind of surreal. As I backed away from the agitated reptile, which thankfully had no interest in a chase, I tried to reassure myself with the knowledge that fatal run-ins with snakes were vanishingly rare. But the balm of rationality is less effective when you're alone in the desert. My suburban sanctuary now looked much farther away. I really wished I hadn't worn shorts. As I picked my way through brown yucca stalks and prickly pears, I kept thinking that I saw the ground move.
I made it to the parking lot two hours and a $30 cab ride later. The sun had already begun to set as I drove the Buick back along Loop 375, the lights of Juarez glimmering to the south. So much for Cary Grant. I felt a peculiar sense of exhilaration that made me think of the 18th-century philosopher Edmund Burke, who argued that harrowing experiences in nature can deliver a palpable pleasure when we reflect on them from a safe distance. I wondered whether the concept still applied in scenarios where the peril exists largely in our own heads. The ranger in the parking lot was unimpressed when I gave him a breathless recap of my brush with death. The rattlesnakes, he said nonchalantly, "are kind of sleepy during this time of year."
My ordeal was also the consequence of stupidity rather than boldness. But at least the desert had revealed itself to me on its own terms. For better or worse, the world of outdoor recreation often glamorizes the pursuit of danger for its own sake as a way to feel more alive. And yet, when danger blindsides us, the effect can be even more indelible—as long as we come away unscathed.
Trending on Outside Online