What I Learned from Women about Collective Action and Climate Anxiety
I spent a year researching fifty women—one from each state in the country—who are taking action for climate justice.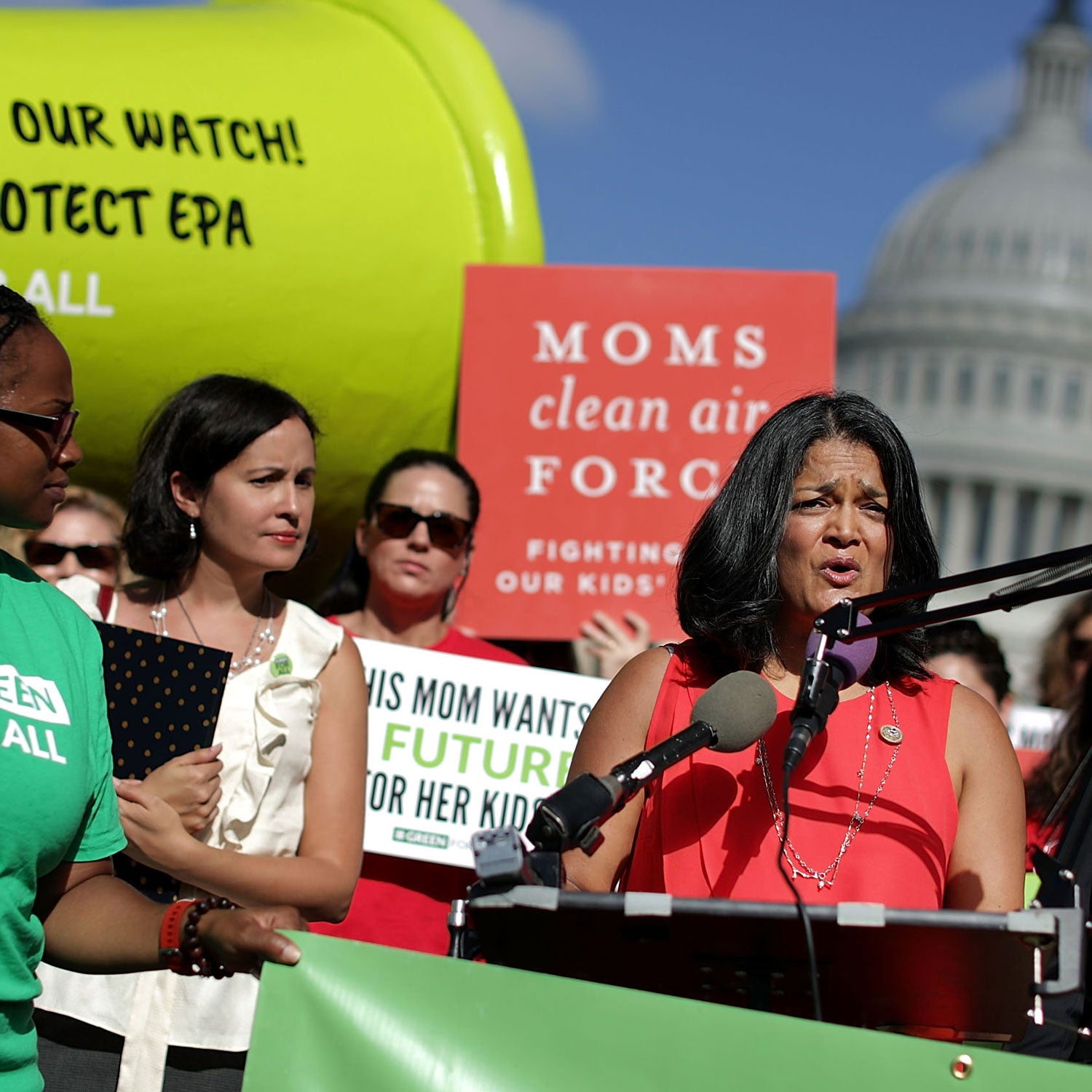 Heading out the door? Read this article on the new Outside+ app available now on iOS devices for members! Download the app.
As a mother and teacher, I've had a front-row seat to observe evidence of increased sadness and hopelessness among teen girls in this country. I've taught environmental education at Warren Wilson College for more than two decades, but I'm not always sure how to support my students—or my 23 and 17-year old daughters—when faced with the realities of our climate crisis and the political obstacles to action, such as the recent approval of the Willow project for oil extraction on public lands in Alaska.
I've seen firsthand what author and researcher Dr. Britt Wray at Stanford University calls "Generation Dread," a phrase she coined to describe those confronted with a climate emergency they didn't create, compounded by structural obstacles like racism and gender inequality. Yet Wray also calls for stories and community as a path toward purpose in real uncertainty.
So I decided to do something: I spent a year researching fifty women—one from each state in the country—who are taking action for climate justice. I talked to poets, scientists, farmers, teachers, community organizers and more. The stories became my book Love Your Mother: 50 States, 50 Stories, and 50 Women United for Climate Justice. What I found was that women are creating a road map through climate uncertainty with collaborative action toward a healthy, vibrant world for us all. This is a story I want my students and children to hear.
Worldwide, women and girls are disproportionately affected by the climate crisis, comprising 80% of those displaced by climate change. At its heart, climate justice is about access to a healthy environment for all. A recent study showed the mental health impacts, including PTSD, anxiety and depression, from experiencing extreme weather events. Yet we also know that talking about climate may be one of the most effective things we can do to engage our neighbors, family, and friends around shared values, according to climate scientist Dr. Katharine Hayhoe.
It turns out the majority of Americans (64%) are worried about the climate, but most (63%) rarely or never discuss it with their family and friends. However, my own neighbors and friends do talk about dramatic weather events like droughts and floods linked to the climate crisis, as well as the first winter in our memory in these mountains without any snow. The 2023 American Climate Perspective Survey shows that talking about climate also reassures people they are not alone. The women I interviewed can attest to the power of imagining possibility together.
For example, filmmaker Dayna Reggero traveled to eight states to document conversations about climate and community: mothers fighting a natural gas blowout in California, sea level rise in Florida, and coal ash ponds in North Carolina. Through her Climate Listening Project, she worked with Moms Clean Air Force to share the narrative of women from Stokes County, North Carolina—Black and white together—who fought fracking and the harmful effects of coal ash ponds on the health of their community.
"These mothers all care about children, their homes, and their community," Reggero told me. "It gives them a connection and a common fight, sometimes even a common enemy."
Likewise, I talked to Jacqui Patterson who worked with the 2,200 NAACP chapters across the country to tailor climate justice programs to regional needs, such as training people who've been incarcerated to work in the solar industry. She's started the Chisholm Legacy Project, a resource hub for building Black frontline leadership for climate justice.
"The weight of this work is amplified by the emotional pull of deeply caring for the people with whom I'm working, as they are my brothers and sisters," she said.
If worrying alone made me overwhelmed, my conversations with these women made me feel a part of something larger than myself. Fifth-generation Montanan Grace Gibson-Snyder spoke about the intense smoke from wildfires in Missoula, as well as her role as one of 16 plaintiffs in the youth climate lawsuit —Held v. State of Montana—asserting the state violated their right to a clean and healthful environment. With Indigenous leader Bernadette Demientieff from Alaska, I heard how pressure on banks to divest from funding the fossil fuel industry could protect sacred lands and water.
In each case, I saw how the relationships between people and places created the power to imagine and act. As marine biologist Ayana Elizabeth Johnson said: "To me, it's not a matter of joy or sadness or optimism or pessimism. It's just a moral duty to be a part of the solution." The title of her new book—What If We Get It Right?—poses a question my students don't often hear from the media. In response to the Willow project, she also tweeted: "This fight is not over. See you in courts @potus."
My environmental studies department in the Blue Ridge mountains uses the phrase "practical idealists" to describe how we want students to collaborate in this uncertain world, full of possibility. Of course, the fossil fuel industry is betting we the people won't succeed, but I watch my students growing food, leading field trips for local schools, nurturing friendships from the ground up. And from these women's stories, I see how working with others can sustain us with momentum, rather than paralyze us with anxiety. The question isn't what can I do to confront the climate crisis, but with whom can I join together—right here and right now.
Click here to read an excerpt from Love Your Mother: 50 States, 50 Stories, and 50 Women United for Climate Justice.
Lead Photo: Chip Somodevilla/Getty