Survival Essay Contest Submission Terms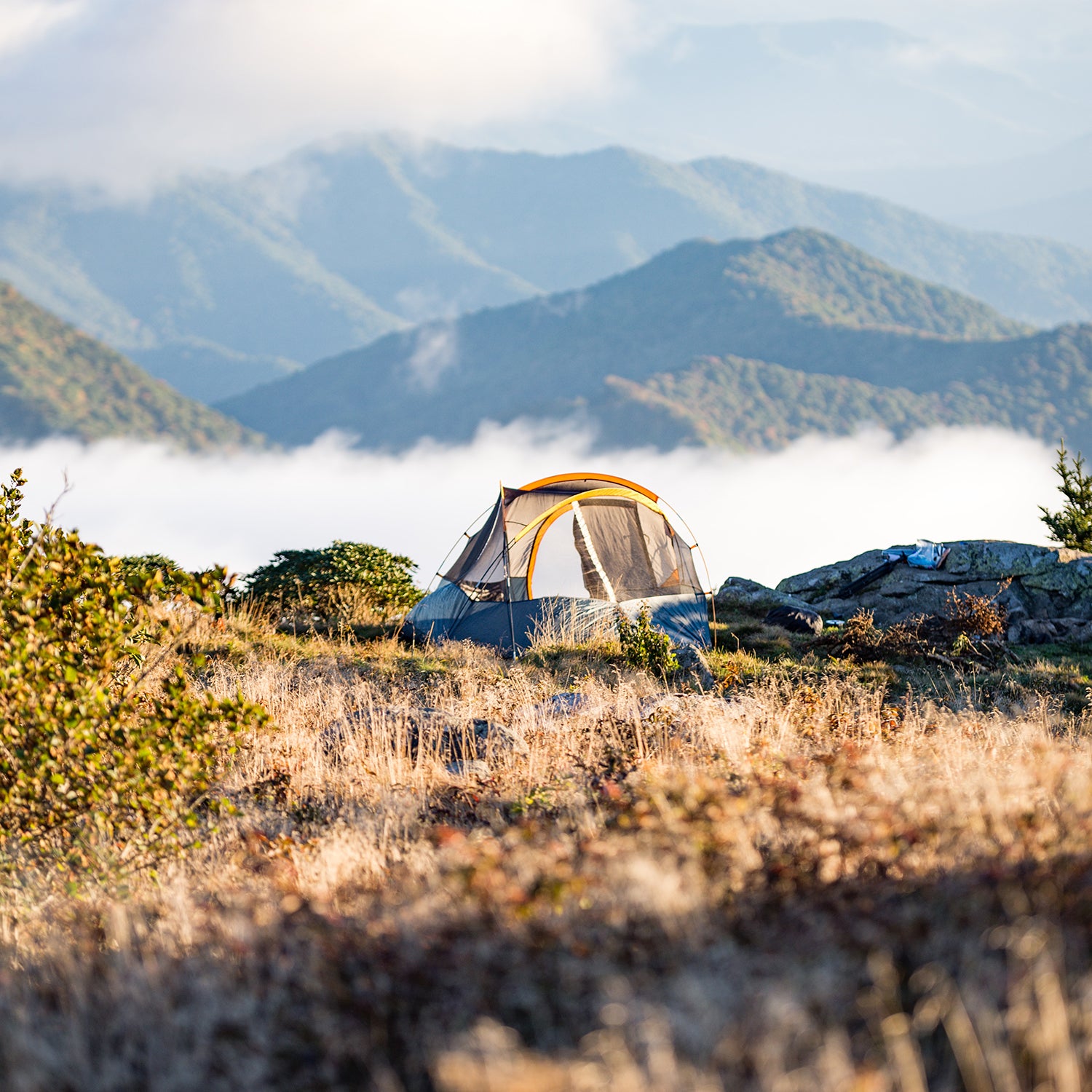 Christopher Jolly/Unsplash
Heading out the door? Read this article on the new Outside+ app available now on iOS devices for members! Download the app.
These are the full contest rules for Outside's survival stories essay contest. You can read more about the contest and how to enter on this page.
1. Eligibility
You must be 13 or older to participate.
Employees and family members of Outside employees cannot participate.
We'd especially like to hear from readers who identify as part of an underrepresented group.
2. What to Enter:
Keep your initial story submission to 1,500 words or less. (Published essays will be edited, in collaboration with the writer, and may run longer or shorter than the original submission.)
3. Submission Rules
The Contest begins at 7:00 a.m. (MT) on February 5, 2022 and ends at 12:00 a.m. on March 18, 2022.
Send submissions to survivalstories@outsideinc.com, with a potential headline for your essay in the subject line.
Please don't submit essays that have been previously published elsewhere. Your work must be original and cannot be plagiarized.
The winner's story will be published on Outside's website and will receive a $1,000 cash prize.
We will aim to respond to all submissions before announcing the winner, but our response time may vary depending on the volume of entries. There's no need to follow up on your submission.
4. Judging Criteria
Presentation (follows submission guidelines, legibility)
Suitability (fits publishing category)
Content (tightness, clarity, structure, impact)
Alignment with the spirit of the content
5. Winner Notification
Winners will be notified by email.  All potential winners are subject to verification. The winner may be required to sign and return to Outside, within ten (10) days of the date notice is sent, an affidavit of eligibility/liability and publicity release (except where prohibited) in order to claim their prize if applicable. If the winner cannot be contacted, or fails to sign or return the affidavit of eligibility/liability and publicity release within the required time period, the prize or prize notification is returned as undeliverable, or the potential winner is deemed ineligible, the potential winner forfeits prize, and Outside will award the applicable prize to an alternative winner selected from all remaining eligible entries. Upon confirmation of eligibility, prizes will be awarded no later than May 1, 2022. Prizes will be awarded in accordance with these rules. Outside's determination of eligibility and selection of winners is binding on all participants.
There is one prize valued at $1,000 in cash. The prize will be awarded in connection with this Contest in accordance with these rules. Within approximately thirty (30) days after confirmation of the winner, Outside will provide the winner with their prize (e.g., check, gift certificate, or other document giving winner unconditional right to receive the respective prize). The prize is nontransferable and nonassignable, and noncash prizes cannot be redeemed for cash. All costs, fees, expenses, and taxes (including, without limitation, federal, state, and local taxes) associated with any element of a prize are the sole responsibility of the winner.
Everyone who enters the contest has the chance at publication.
6. Grant of License
By entering this Contest and in consideration for the same, the winner grants Outside Interactive, Inc. an irrevocable, exclusive, fully paid license to use, publish, syndicate, and distribute the winning submission and all content submitted in connection therewith. The winner agrees to sign documents deemed necessary by Outside to confirm and document the license. The license granted pursuant to this paragraph does not divest the winner of ownership of the Contest submission.
7. Waiver of Liability
By participating, the entrant agrees to waive, release, hold harmless, and indemnify Outside Interactive Inc.; its current and former officers, directors, owners, employees, agents, representatives, affiliates; and the judges ("Released Parties") from and against any and all liability or causes of action (however named or described) and for any injuries, losses, and/or damages caused by or resulting from entry or participation in this Contest, including without limitation: (1) any incorrect or inaccurate information, whether caused by entrants, any Released Party, printing errors, by any of the equipment or programming associated with or utilized in the Contest; (2) technical failures of any kind, including but not limited to malfunctions, interruptions, or disconnections in phone lines or network hardware or software; (3) unauthorized human intervention in any part of the entry process or the Contest; (4) technical or human error that may occur in the administration of the Contest or the processing of entries; or (5) any injury or damage to persons or property that may be caused, directly or indirectly, in whole or in part, from entrant's participation in the Contest. If for any reason an entrant's entry is confirmed to have been erroneously deleted, lost, or otherwise destroyed or corrupted, entrant's sole remedy is another entry in the Contest during the entry period. Released Parties are not responsible for any expenses incurred by entrant in connection with participation in this Contest.
This waiver and release is intended to waive all rights I may have under Section 1542 of the Civil Code of California, as well as any similar law of any other state or territory, that I may have. Section 1542 states that a "general release does not extend to claims which the creditor does not know or suspect to exist in their favor at the time of executing the release, which, if known by him or her, must have materially affected their settlement with the debtor."
8. Publicity
Winner agrees to allow Outside to use their submitted title(s), name, likeness, picture and/or hometown and state information for promotional purposes in all media, worldwide, as may be determined by Outside without additional compensation. Winner agrees to sign documents deemed necessary by Outside to confirm permission and authorization. Entrants agree to be contacted by Outside, including via email, in the future (and shall have the opportunity to "opt out" of such emails).
9. Modification of Contest Rules and/or Contest Termination
Outside reserves the right to modify any term of this Contest and these rules at any time at Outside's sole discretion. Outside reserves the right to cancel, suspend, and/or modify the Contest, or any part of it, if any fraud, technical failures, or any other factor beyond Outside's reasonable control impairs the integrity or proper functioning of the Contest, as determined by Outside in its sole discretion. In such event, Outside reserves the right to award the prizes from among the eligible entries received up to the time of the impairment.
 10. Law
This Contest shall be conducted in accordance with the laws of the State of Colorado. All disputes concerning these terms and Contest shall be adjudicated in the federal and state courts having jurisdiction over Denver, Colorado, USA.
11. Disqualification/Ineligibility
Any attempt to enter this Contest in a manner other than in compliance with and as provided in these rules shall be VOID. Entries received from persons not meeting eligibility requirements will be disqualified. Outside is not responsible for lost, late, incomplete, invalid, unintelligible, or misdirected entries, all of which will be disqualified.
NO PURCHASE NECESSARY. A PURCHASE WILL NOT INCREASE YOUR CHANCES OF WINNING. This Contest is subject to all applicable federal, state, and local laws and regulations. VOID WHERE PROHIBITED BY LAW. Participation constitutes full and unconditional agreement to these rules andOutside and its and judges' decisions, which are final and binding in all matters related to the Contest. Winning a prize is contingent upon fulfilling all requirements set forth herein and is not guaranteed.
ALL RIGHTS RESERVED.
Lead Photo: Christopher Jolly/Unsplash
Trending on Outside Online