Sponsor Content: Go RVing
How to Inflation-Proof Your Vacations for Years to Come
Get an RV and enjoy savings, flexibility, and the best kind of indoor/outdoor living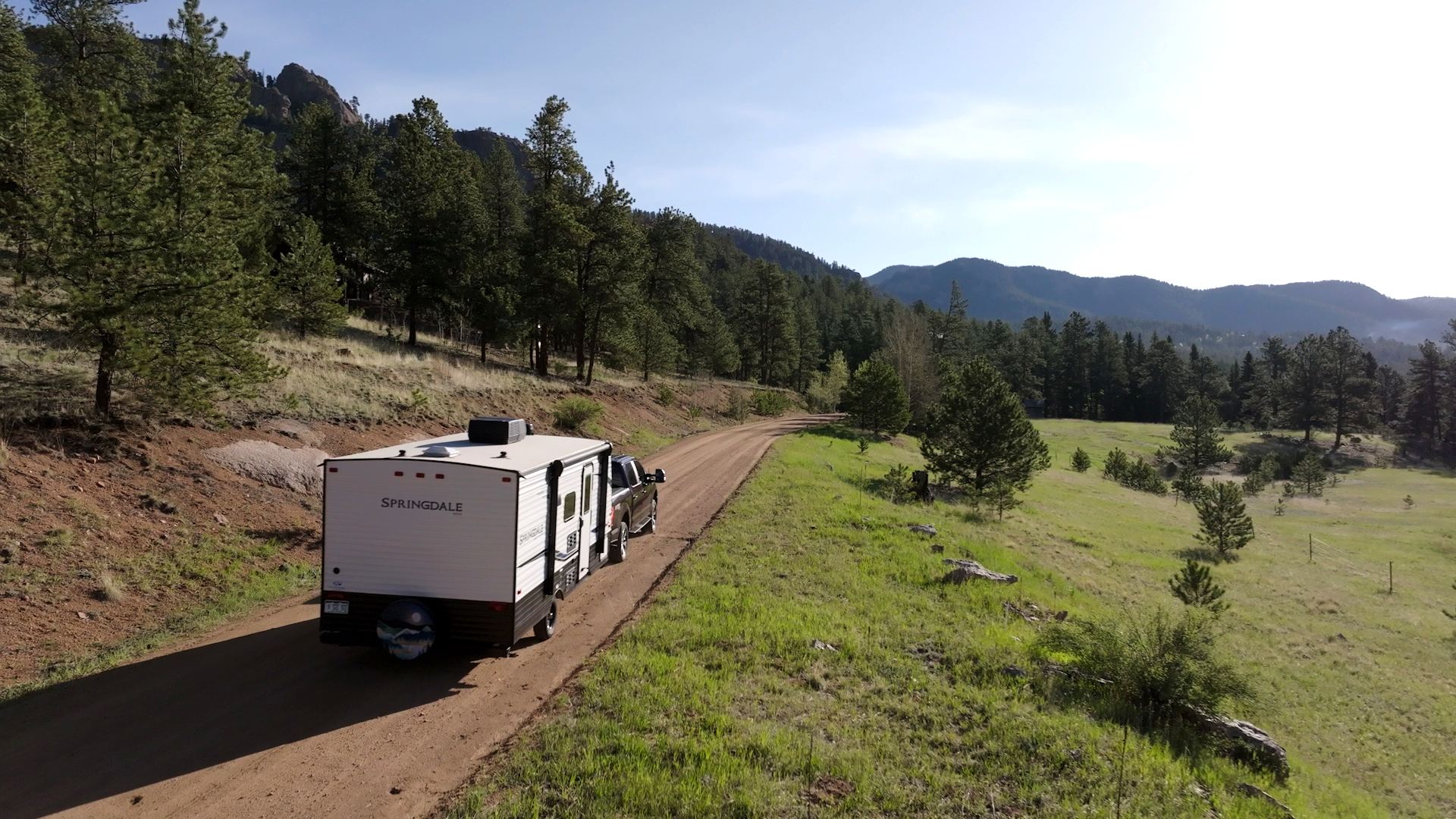 Go RVing
Inflation has caused the prices of just about everything to go up, from eggs to lumber to our beloved vacations. Skyrocketing flight and car rental prices mean vacations are often the first thing to get cut from the budget when money gets tight. But it doesn't have to be that way. With an RV, vacations are actually easier and more affordable than most people think, and you'll be protected from the worst of inflation. Here's how to save on money this summer—and on trips far into the future—without sacrificing fun.
Consider a Budget-Friendly RV
The nice thing about RVs is that they come in so many styles and sizes, and there are great options at every price point. The RV Industry Association found that one type—towable trailers—offers the most savings over time. One clear benefit: a travel trailer can turn your SUV or truck into an adventure rig without sacrificing access to your daily driver. No need to transfer car seats or other accessories back and forth. These models also offer the convenience of being able to unhitch your camper and drive to more rugged locations, scout the road ahead, or take a day trip in a more nimble and fuel-efficient vehicle. 
Save on Daily Costs
The truth is that while towable models are the most cost-effective model, RV vacations on the whole cost about 45 percent less than trips that require flights and hotels. The travel site Hopper estimates that flights will hit an average of $350 this summer and hotels will average $212 per night. If you're traveling with your family, looking for fun activities, and eating most of your meals out, you can see how quickly costs will start to add up. While annual maintenance and insurance should be factored in when considering purchasing a towable trailer, an RV vacation is quite cheap: just gas, campsite fees, and food to prepare at camp. RV campsites can be as cheap as $25 a night, and it's free to camp at dispersed sites (often called boondocking) on the country's millions of acres of public land.
Avoid the Hassle
In summer, airports are busy and can be especially stressful. With an RV trip, you can avoid all the usual headaches of air travel. No TSA line, no airport parking, no canceled flights or delayed bags, no expensive food, and no wasted time. You can start your vacation the second you shut your front door behind you. Plus, there's no need to find someone to watch your dog while you're gone, because you can just bring them along with you. Does your kid want to bring their best friend? No problem, pick them up on your way out of town. Throw in bikes, in-line skates, or paddleboards and skip paying for rentals when you arrive at your destination. Remember to double-check the weight capacity of your RV before packing to ensure a safe and fun travel experience.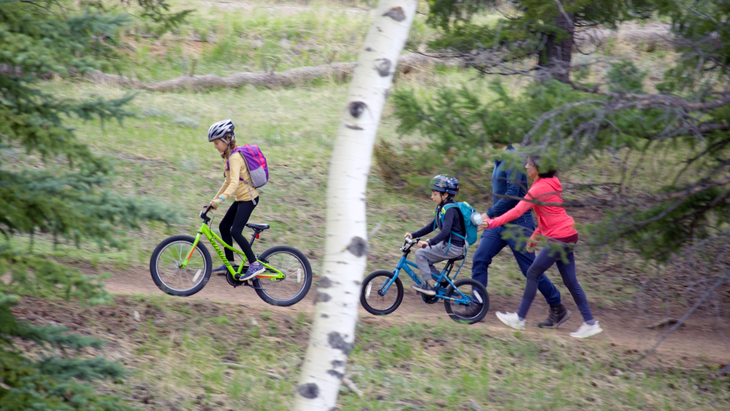 Enjoy Travel Flexibility
Staying flexible is key, especially in uncertain economic times. With an RV, you can easily adjust your travel plans to meet your budget—it's simple to head out to nearby locales every weekend if you want. If the budget is tight, look for a state park within an hour or two from home and save on gas. Or set up your rig for a cozy driveway slumber party and create a staycation for free. If you're too busy to spend a lot of time on logistics and planning, don't stress. Go RVing has tons of information and inspiration to help you quickly put together your next trip.
Maximize Savings
Mind your budget by using gas apps, like GasBuddy, to help find the cheapest prices at gas stations along your route. Before you leave home you can plug your route into AAA's gas cost estimator to make sure your desired plan fits your budget. And it's easy to save on campground fees. Search Campendium for free or cheap campsites and FreeCampsites.com for more free options. If you have BLM or U.S. Forest Service land near you, call the local field office to get a ranger's insight on the best dispersed campsite options and to help determine if you can tow your trailer there. Another option for finding unique places to stay is a membership with Harvest Hosts. For $99 per year, you can have unlimited overnight camping at any of its 795 participating wineries, 1,722 farms, 576 breweries and distilleries, and 1,329 other locations.
---
Don't just go on a trip, go on a real vacation. There's a real vacation for every occasion and everyone. You can go when you want, where you want, and however you want. Learn more at GoRVing.com and follow @GoRVing on Instagram for more inspiration to hit the road.
Lead Photo: Go RVing
Trending on Outside Online