What Your Long-Distance Partner Really Wants This Year
Presents you can give no matter how far apart you are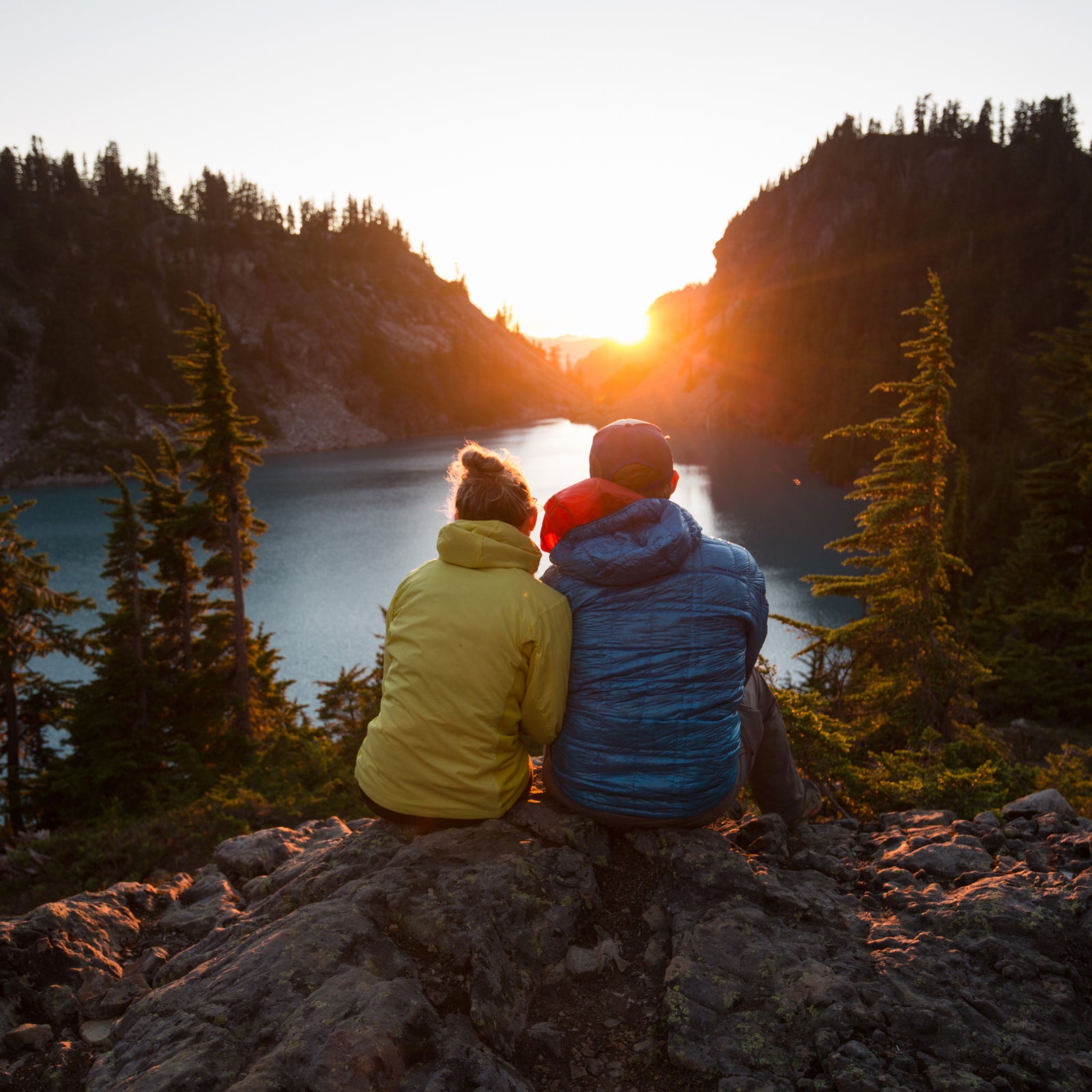 Mitch Pittman/Tandem(Photo)
Heading out the door? Read this article on the new Outside+ app available now on iOS devices for members! Download the app.
Being away from loved ones over the holidays is a struggle. There's a lot to be missed, from Thanksgiving meals to New Year's Eve kisses. I've been in a long-distance relationship for almost a year and a half. My partner and I have celebrated birthdays, Christmas, Valentine's Day, and our one-year anniversary while being 5,000 miles apart, but we've found creative ways to make up for it.
Here are eight gift ideas that have helped us show each other we care even when we're apart. Of course, these gestures are nice even if you're not far from your significant other, but they can make a big difference when you're not together in person.
A Plane Ticket
This might be the best gift, if you can swing it. Get a ticket for yourself or for them, and plan a visit. Put in the time and effort to make the trip, and your partner reaps the benefit of your company. (And vice versa.) Alternatively, you can get two tickets and arrange to meet somewhere and explore a new place together. (We highly recommend Kayak's Rendezvous tool.)
Ordering a Present Online
Wherever you like to shop online—Amazon, REI, or the multitude of other online stores—you can have a surprise delivered to your favorite person's address. It probably won't be wrapped in colorful paper (although some places do offer gift wrapping), but who doesn't like getting packages? Just make sure the online store delivers to the right location. (REI delivers some but not all of its products internationally. For international Amazon deliveries, I recommend going to the country in question's Amazon site.) For gift recommendations, check out our Holiday Gift Guide.
Surprise Flower Delivery
For my birthday this year, my partner had flowers delivered to my house, and it was easily the best part of my day. Regardless of distance, flowers are a classic. In the past I've used From You Flowers, but there are a ton of different online options like 1-800 Flowers, the Bouqs, and Teleflora. Better yet, find a local shop near your SO that delivers.
Delivered Food
On my partner's birthday, I sent him a dozen donuts from the local shop in his area. If you can't personally be there, donuts are probably the next best thing. Alternatively, chocolate or pizza are good options. With delivery services like GrubHub, DoorDash, or UberEats (or Deliveroo in the UK), you can also get creative and order your partner's favorite food.
A Photo Book
With Shutterfly or Vistaprint, you can create a little digital photo album of you and your sweetheart and get it printed into a book. You can also add words or little notes. Just put the delivery address down as your partner's address. I recommend this one for anniversaries or for the New Year.
Plans for a Trip
If you can't get away for the holidays, plan a trip for the future. When the norm is being far apart, it's nice to have a time to look forward to when you'll be together. For ideas or inspiration, check out these trips we recommended as gifts.
Invest in a Joint Gift
Consider investing in a piece of gear with a bigger price tag that the two of you will use together. Think a pair of kayaks, a rooftop tent, or if you want to go really big, a trailer. This year my partner and I are going to start saving to get a full trad-climbing rack in the summer. If the price is more than you can afford right now, start a savings account and agree to add a little each month.
No Gift
If neither you nor your partner are particularly gift-oriented, think about not buying into the consumerism of the holidays. Instead, set up a few hours to do something special together while video chatting. Plan to cook the same meal together over FaceTime in your separate kitchens, then dine together. If you're the competitive type, see who can make the best presentation, reality-TV style.
Lead Photo: Mitch Pittman/Tandem
Trending on Outside Online