Tough Love
I Haven't Made a Single Friend in My New Outdoorsy Town
I used to be the life of the party, but now I'm having trouble meeting people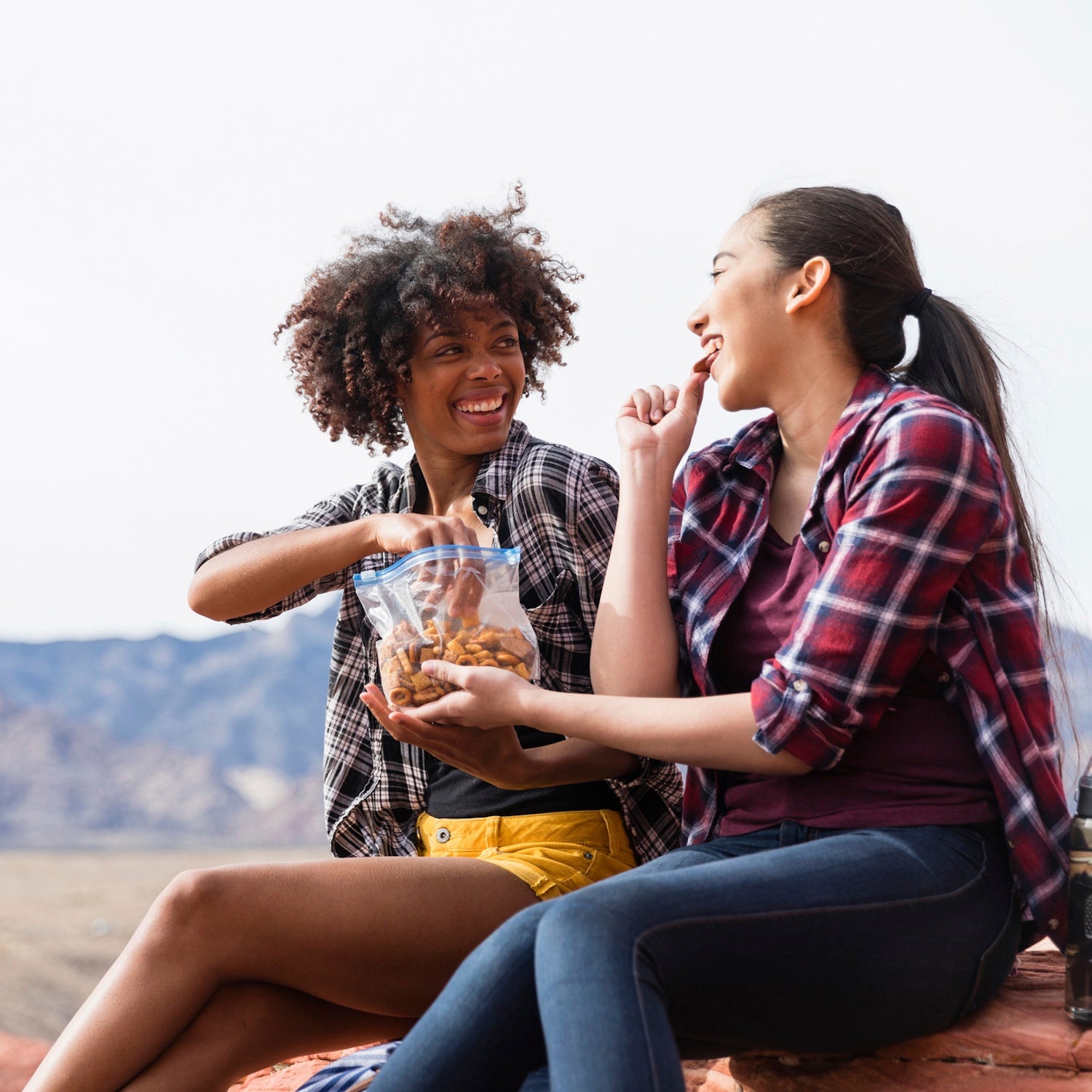 Heading out the door? Read this article on the new Outside+ app available now on iOS devices for members! Download the app.
Welcome to Tough Love. We're answering your questions about dating, breakups, and everything in between. Our advice giver is Blair Braverman, dogsled racer and author of Small Game and Welcome to the Goddamn Ice Cube. Have a question of your own? Write to us at toughlove@outsideinc.com.
---
I moved to a really cool, outdoorsy community late last summer. I've long dreamt of moving here. However, I haven't made a single friend. I work remotely, so I don't have opportunities to meet people through a job. The pandemic has significantly increased my social anxiety, so I'm finding it hard to go into crowded public spaces for very long. I used to be the life of the party, but now I find myself becoming more closed off and withdrawn. I'm feeling really lonely and isolated, and I miss having close friends. I'm overwhelmed and don't know where to begin. How did you make friends in a rural area?
You've been on your own for more than a half a year, which is always rough, but I think it was really brave of you to take on this move. Congratulations on building your new life! Settling in takes time; just because it hasn't happened yet, or is happening slowly, doesn't mean anything about how much you'll ultimately belong.
I've written before about making friends in rural communities, and the same advice still stands: the most important things are to get involved in existing activities, so you can connect with people over shared interests, and to be open to friendships that might look a little different from what you're used to.
Though I've heard folks say you'll never really fit in if you move to a rural place, that hasn't been my experience at all. A decade ago, I moved to a town of about 500 people, and I've been based here ever since. My husband grew up here, so I had the huge advantage of plugging into his social circle. Still, if anything, I've found that my neighbors are excited to meet new people, and to welcome them—as long as those newcomers aren't too cool to get involved in the local community. Obviously, every place has its own culture, so this isn't to say that everywhere is equally welcoming. But I know many people who have moved to rural places and feel that they totally fit in.
Unfortunately, you have an added challenge, which is that your social anxiety makes things extra hard right now. Since your anxiety is affecting your life so much, it sounds like it's something to discuss with a doctor or therapist, if you haven't already. Either way, you'll need to be kind to yourself, and gentle with your fears, while also challenging yourself to keep your world from shrinking.
I think you should make two goals for yourself. First, to join at least one existing group, and ideally a couple of them. You mentioned that you wanted to move here for a long time, which makes me think this place has some really cool stuff going on. Before you came, what did you imagine yourself doing? Were there particular outdoor activities you wanted to participate in? On top of clubs and meetups, keep an eye out for volunteer opportunities, like walking dogs at a shelter or helping out at a seasonal festival. (Most of these opportunities would probably keep you out of crowded spaces, but for something like volunteering at a festival, you could request to help set up beforehand or clean up afterward—you'd still be meeting people, but you could avoid the bigger crowds.)
Then, once you meet someone you like, take the initiative to connect further—even if it's scary. Let's say you meet someone at a hiking club, you've been chatting for 20 minutes, and you feel like the conversation could go on. Tell them you're new, and that you don't know many people! Often, when people find out someone's new in town, they want to help you get involved; they might even invite you to dinner or a party so you can meet their friends. As nerve-wracking as it might be, if someone invites you to an event like that, do everything you can to attend. If you don't, they'll think you're not interested, and probably won't make the effort again; and if you do go, odds are high that you'll meet nice people.
For your second goal, try to go out and have a new experience at least once or twice a week. If you do something social, great, but you don't have to; your main mission here is to get out of the house, learn more about your community, and figure out all the great things that are available to you. You could check out a new hiking or mountain biking trail, go to a public event (stick to outdoors if that's easier), get a library card, or patronize a local business. The point here is that it's very easy to get into a routine, especially when you don't know anyone, and by forcing yourself to explore you're making your world bigger. And as your world gets bigger, your social circle will, too.
Know that, just like it takes time to develop close friendships, it also takes time to find the people who will become your close friends. So as much as you might be craving a bestie, your first mission is to make friends, even casual ones, rather than seeking out those magical people with whom you can become super close. Partly this is because close friendships, like romantic relationships, can't be forced; they come in their own time, although the more people you meet, the more options you'll have. But it's also because best friendships often don't start out that way, and might even take you by surprise. So your first mission—and perhaps this takes a little pressure off, too—is to make acquaintances, friendly acquaintances, and see where things go from there. Meet people. Care about them. Help out. Show up. The magic will come on its own.
Lead Photo: Cavan Images, Getty