Closing Wikipedia's Gender Gap Is the First Step Toward Inclusion in the Outdoors
How two digital editors are using the online encyclopedia to advocate for women in our world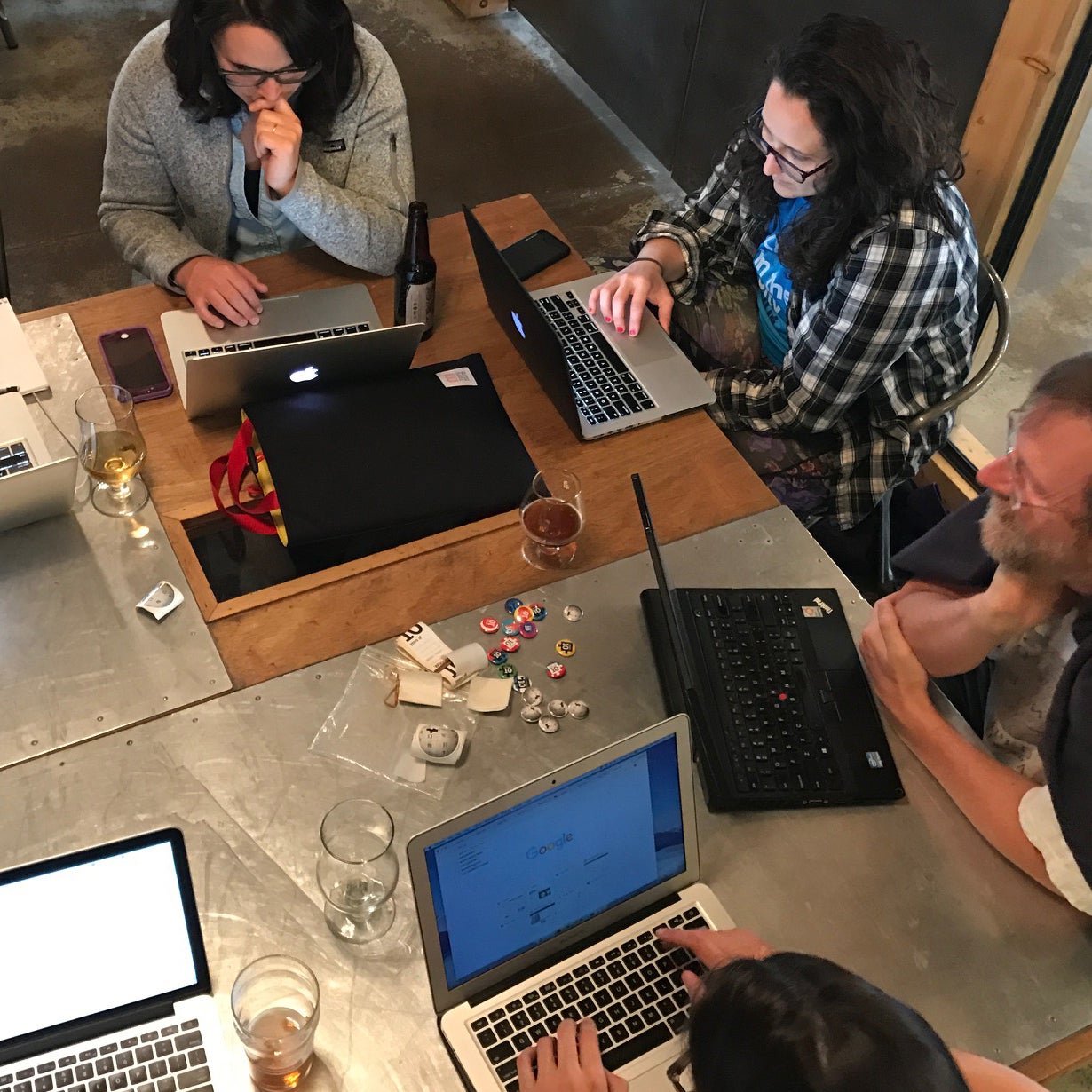 Heading out the door? Read this article on the new Outside+ app available now on iOS devices for members! Download the app.
Search Wikipedia for Frederick Cook, the first person to reach the North Pole (or Robert Peary and Matthew Henson, depending whom you ask) and you'll find a detailed breakdown of his personal life, accomplishments, multiple expeditions, photos, etc. Now search for Anne Bancroft, the first woman to trek to the North Pole. You'll find a couple paragraphs and a single picture.
Wikipedia has a woman problem. We are vastly underrepresented in the crowdsourced encyclopedia, and less than 23 percent of U.S. editors on the site are female. Earlier this year, Her Girl Friday, an organization for women in journalism, hosted a Wikipedia edit-athon, giving attendees the tools to expand and improve the pages of notable women on the site. I tweeted about the New York City event, which I couldn't attend since I live 1,800 miles away in Boulder. SNEWS assistant editor Kassondra Cloos, who also lives in Boulder, responded that the two of us should organize a local event. The idea stuck.
Most Boulderites' personal and professional lives tend to revolve around the outdoors. My neighbors are ultrarunners, rock climbers, mountain bikers, and skiers. For my nine-to-five, I'm an editor at a collection of websites dedicated to outdoor sports. Naturally, our edit-athon focused on women explorers, athletes, and adventurers.
"When you Google someone and a Wikipedia page pops up, it's an indication that the person is important and has done something worth reading about. So when you're looking for more information about, say, a female business owner and Wikipedia turns up empty, it's a signal that the person isn't important," says Cloos. "When we started Googling women in the outdoor industry who we know have made a huge impact in this community, I was shocked at how many women we couldn't find."
So we asked ourselves: who was missing or underrepresented on the site? We made a list of 20 or so names and organizations (though there are countless others) whose absences most stood out.
The list was filled with badass women of the outdoors, like Barbara Hillary, the first African American woman to reach the North and South Poles, and American climber Mari Gingery, both of whom only have a few measly sentences on their pages. Others are missing altogether, like the Outdoor Women's Alliance, a media and adventure nonprofit; climbing pioneer Maria Cranor; and Rue Mapp, founder of Outdoor Afro.
"The outdoor industry has long said it wants to increase the number of women in leadership roles," says Cloos. "I think the first step toward improving the industry for women is recognizing, in a big and visible way, what we have already contributed."
So, a couple months after Her Girl Friday's edit-athon, 15 of us gathered at Sanitas Brewing Company to learn how to edit and add notable women of the outdoors to Wikipedia. Local volunteers from the site showed up to help with best practices and the technical how-tos of editing and adding to the encyclopedia. Creating full-blown pages is a time-consuming task that involves solid reporting, credible citations, and often a multiweek approval period. But creating these pages, no matter how small, is an important first step. From there, it allows others to more easily add and build on those pages over time. We hoped that giving attendees these digital tools would inspire them to add more on their own time in the future.
"I think so many of us here in Boulder felt paralyzed after the election," says Cloos. "Adding more women to Wikipedia felt like a way to fight back. I hope people who came to our event left feeling empowered, like they could actually make a difference and that no one could stop them."
The Wikipedia Pages We Added
*Note: It usually takes up to a month for edits and new pages to be approved on Wikipedia, so not all changes may yet be live as of publishing. It's also not guaranteed that all edits will be approved.
● Donna Carpenter, CEO of Burton Snowboards and an advocate for female leadership in the outdoor industry
● Women's Adventure Magazine, publication focusing on women's outdoor sports and adventure travel
● Blair Braverman, dogsled racer, author, and nonfiction writer
● Clare Marie Hodges, first paid female ranger for the National Park Service
● Camber Outdoors, nonprofit focused on women in outdoor rec jobs
● Rose Marcario, CEO of Patagonia and champion of the company's on-site childcare program
● Angel Collinson, skier and first woman to win Powder's Best Line award
● Junko Kazukawa, elite ultrarunner
The Wikipedia Pages We Expanded
● Lynsey Dyer, big-mountain skier and founder of SheJumps
● Shannon Galpin, author, adventurer, and producer of Afghan Cycles
● Ingrid Backstrom, pro skier
● Elyse Saugstad, freeskier and avalanche survivor
● Patagonia, to include Rose Marcario
Trending on Outside Online