Why Are Adventure Hubs So White?
Outdoor towns tend to be overwhelmingly homogenous, which can make for a tough decision for people of color who want to move somewhere they can play outside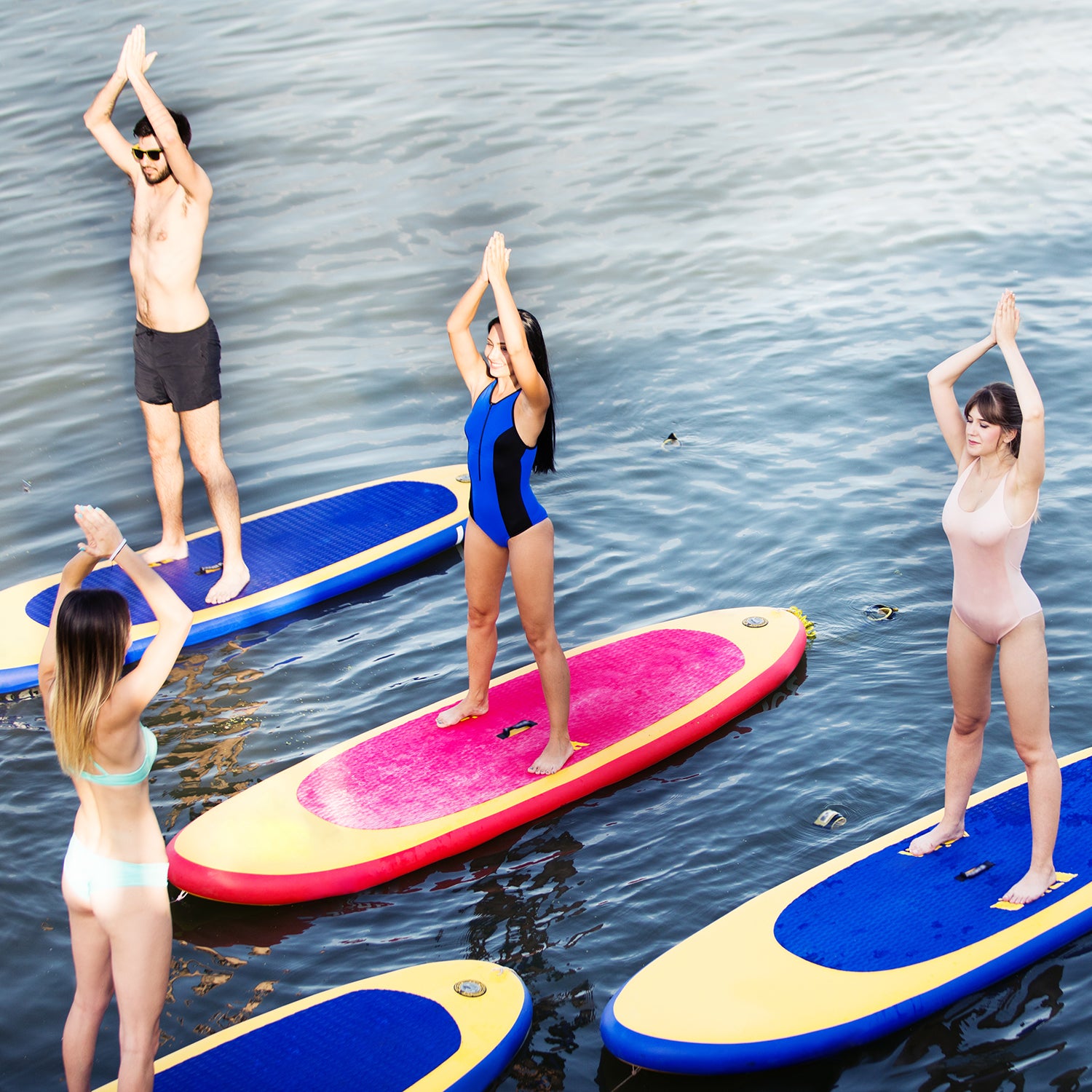 Heading out the door? Read this article on the new Outside+ app available now on iOS devices for members! Download the app.
When Monserrat A. Matehuala worked for Eagle Rock School, in Estes Park, Colorado, she'd regularly drive an hour outside town to visit a small, family-owned restaurant that served Mexican food. As one of a few people of color living in Estes Park, she craved time surrounded by people who spoke Spanish and danced to her kind of music.
"That was my self-care back then," Matehuala told me. "As an outdoor educator, it's hard for me to bring in that cultural part of my identity, which is so important for myself and my survival."
For many people of color who love the outdoors, this story is familiar. Often, the areas most famously known for their natural beauty and access to outdoor recreation are also the country's least diverse. "It's a negotiation," Matehuala says. "I have to say, OK, I'm either going to live where there are people of color, but I won't have rocks to climb, or I can live somewhere I can rock-climb every single day, but I won't have a place with people from my culture."
This isn't just an issue for Estes Park. The racial demographics for many of the places that topped Outside's Best Towns of 2017 were remarkably homogeneous. Bend, Oregon: 91 percent white. Boise, Idaho: 89 percent white. Missoula, Montana: 91 percent white. In Matador Network's list of "America's Coolest Outdoor Towns," many of the towns followed the same pattern. Jackson Hole, Wyoming: 91 percent white. Truckee, California: 86 percent white. Salida, Colorado: 93.7 percent white. Big Sky, Montana: 93 percent white.
Even in diverse towns, when it comes to outdoor recreation, people of color often disappear. "If you look at the Native American population in Banff, Canada, for example, it's very high. And the people cleaning rooms, mowing lawns, plowing snow are often people of color. But when you actually go skiing, you won't see them anymore," says James Mills, writer of The Adventure Gap: Changing the Face of the Outdoors. He argues that the diversity in an outdoorsy town is sometimes not a question of racial population but of racial and cultural access. Outdoor recreation is often reserved for the white and upper class. Meanwhile, it's people of color who often provide the labor that allows outdoor culture to thrive in the first place.
"In Colorado, many of the families I knew had never gone rock climbing, even though they lived in a town that was world famous for that," Matehuala says. "What does it say when your service industry workers haven't been able to able to experience the main sport the town is known for?"
Some states known as outdoor paradises also have long histories of racial violence. For example, in 1857, Oregon was the only state to write the exclusion of black people directly into its constitution. By the 1920s, Oregon had the largest Ku Klux Klan organization west of the Mississippi River; by some estimates, 10 percent of Colorado's male population were card-carrying members. In the 1920s, in both Oregon and Colorado, KKK members were even elected governor. More recently, in the 1980s and '90s, Richard Butler led the Church of Jesus Christ Christian-Aryan Nations in creating a compound for white supremacists in northern Idaho. Even today, this violence persists. Groups like the Northwest Front advocate for turning the northwestern United States into a homeland for only white people. When the Southern Poverty Law Center tracked hate groups across the United States, it ranked Montana and Idaho—states known for their unspoiled wilderness—first and second, respectively.
Even in diverse towns, when it comes to outdoor recreation, people of color often disappear.
Much of this history is still very present in the outdoors today. When people of color participate in outdoor recreation, they often must confront what remains from a state's racist past. When Matehuala worked for Outward Bound in North Carolina, she often took black students on outdoor trips in the Pisgah National Forest. There, they would often encounter men with guns at their hips who called themselves "military police" and stared her group down when they tried to unload supplies. When she recently took children of color rock climbing near Golden, Colorado, her group saw swastikas spray-painted on the rocks. After the recent white supremacist protests in Charlottesville, Virginia, Matehuala canceled a weekend nature trip because she didn't feel that the students she was taking out—mostly students of color—would be safe.
"Regardless of how people say, 'Oh, the outdoors is for everybody,' you can feel the difference in many outdoor spaces," Matehuala says, especially in places where there aren't many people of color. But it's even a problem in more diverse and allegedly more progressive cities. Stacy Sarver, a first-generation Filipina American who lives in Seattle, Washington, is grateful that her city generally supports her need for a progressive way of life. But when it comes to the outdoors, she still experiences subtle acts of everyday racism.
For example, when Sarver hikes with her white husband, she notices that people often seem to act as if she doesn't exist: "I have literally had people only address my husband in conversation while we're hiking. Sometimes they act like I don't understand English."
Sarver belongs to the Seattle Mountaineers, an outdoor community with more than 12,000 members. Though the city has a fairly large population of people of color, this group has less than 10 percent enrollment by people of color. After receiving its latest brochure, Sarver also noticed something telling: The only time people of color showed up in the brochure photos was in the section about scholarship funds.
"I thought to myself, 'I manage the accounting department for a large developer, and my husband is an engineer at Amazon. We don't qualify for your scholarship,'" Sarver told me. "When we speak about getting more people of color outside, the conversation automatically goes toward talking about 'poor communities.'"
Some cities have begun to acknowledge the problem. In 2017, outdoorsy cities like Boulder, Colorado, and Asheville, North Carolina, hired their first diversity, equity, and inclusion officers. The goal of the position is to help eliminate systemic biases in city programs and policies and open more opportunities for underrepresented groups. Last year, the Cities Connecting Children to Nature (CCCN) project selected seven cities to receive a $75,000 grant to support their efforts to create systemic policies and programs that encourage children of color to spend time in the outdoors: Saint Paul, Minnesota; Madison, Wisconsin; Grand Rapids, Michigan; Providence, Rhode Island; Louisville, Kentucky; Austin, Texas; and San Francisco, California. CCCN assists each city in completing "community assessments" that analyze their specific equity issues. Once a city creates a plan, it's eligible for further CCCN funding and support in implementing it.
Though it's still early to quantify the program's success, many cities have already begun showing progress. For example, Austin conducted a GIS mapping exercise to develop a "nature equity score" for the city. San Francisco created an early education site survey to determine opportunities for addressing disparities in early childhood environments. Louisville trained and deployed its first group of interns to recreation centers to provide nature-connection activities for mostly children of color.
As the population of people of color continues to grow, perhaps the homogeneous reputation of of outdoor towns will change. These towns can then begin to transform into places that nurture a person of color's cultural identity as well as their love for the outdoors.
Meanwhile, Matehuala has moved to Denver, Colorado, and has enjoyed reconnecting with people from her same background, something she had to compartmentalize when living in smaller towns. Recently, her work with Brown Girls Climb has connected more than 100 female climbers of color across Colorado by hosting meetups every Monday. Last week, when they hosted their first meetup in Boulder, Matehuala was impressed: "It's the most people of color I have ever seen congregate there."
Lead Photo: M_a_y_a/iStock