Why Do We Feel Compelled to Wear Makeup at Work?
I went a month without wearing concealer, powder, or mascara. It was scary at first but ultimately revelatory. Here's what I learned.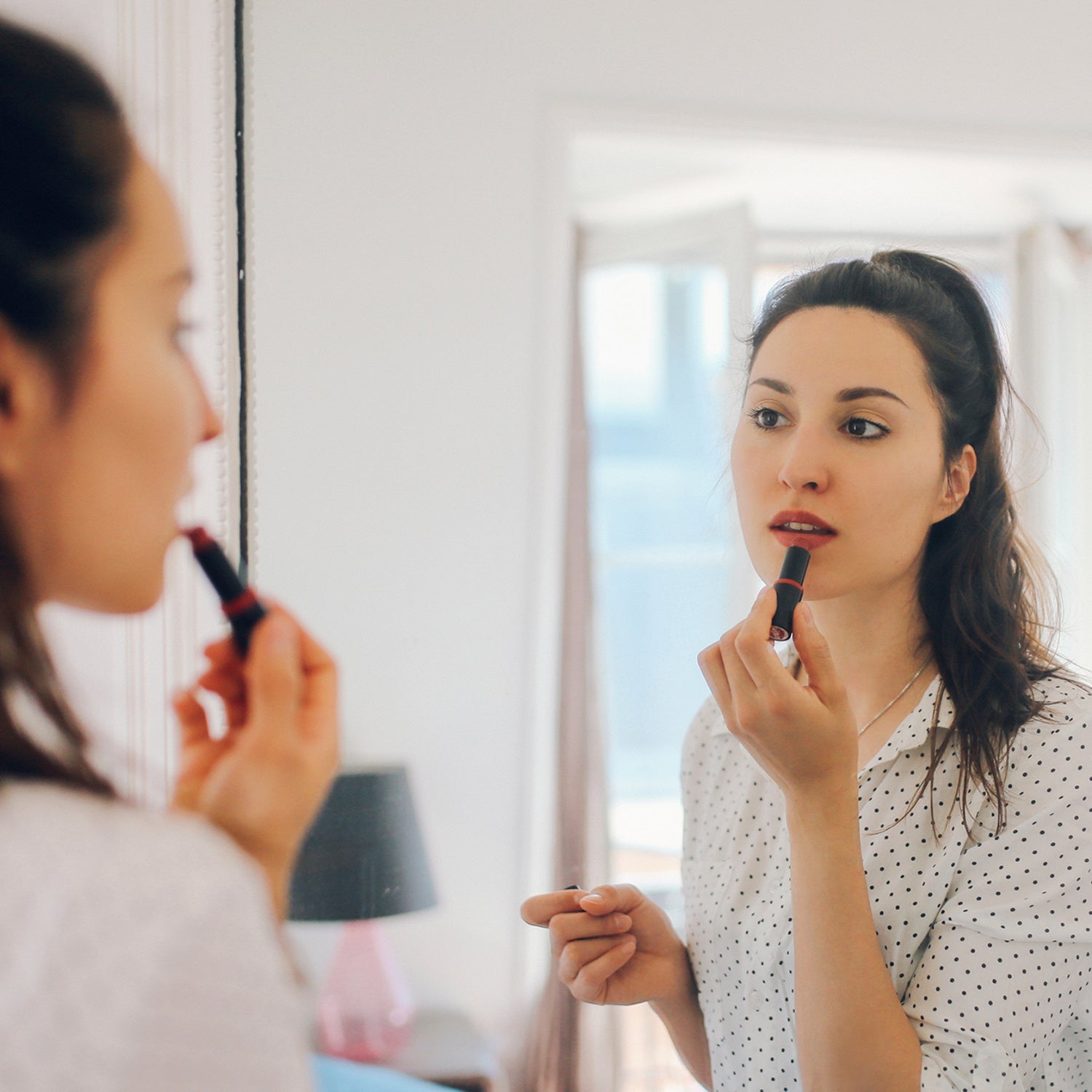 Heading out the door? Read this article on the new Outside+ app available now on iOS devices for members! Download the app.
I first got the idea to go makeup-free earlier this year after a co-worker shared a story with me: While getting ready for work one morning, she was hovering over her sink, applying foundation like she'd done for decades, but something felt different. She said she suddenly felt frustrated by the daily routine. When did I become someone who wore makeup all the time, every single day? Was she avoiding showing the world her bare face? She washed her hands and left for the day, sans makeup.
Her story spoke to me. I'd been having the same thoughts and experiences. Frankly, I was getting fed up with the sheer amount of time it was taking me every morning to apply makeup. (Ladies, you know the drill: concealer, powder, mascara—not to mention any other skin-care routine.) For a long time, I had considered abandoning makeup altogether, but like so many things that become routine, the idea of breaking a habit seemed insurmountable.
By abstaining from wearing makeup, I inadvertently called into question the physical standards of today's modern workplaces.
My co-worker soon decided to do something about it. She decided to forego makeup for the month of May, dubbing the experience #MakeupFreeMay. I wanted in. With her support and accountability, I began my makeup-free month with her, shunning the products I used to cover my face and instead uncovering a deep well of insight into how I viewed myself as a leader. I expected to have the boundaries of my comfort zone tested, if only by breaking the routine I had been so hesitant to part with in the past. After all, I'm 30 years old and have worn makeup since I was 13.
But the effect was far more profound. By abstaining from wearing makeup, I inadvertently called into question the physical standards of today's modern workplaces. I didn't expect it to be such a hot topic among my circle of colleagues and clients—but that's exactly what it was.
Throughout the experience, it wasn't just my skin that was exposed; I felt like every part of me was on display. I worried that people everywhere—at work, at the store—would perceive me differently or not take what I said seriously just because I wasn't wearing makeup. I had this idea in my head of what I thought I should do and how I should look as a CEO, especially as a female CEO.
One day during my makeup-free month, I was presenting important business updates to my team—everyone was looking at me, listening—and it hit me: no one on my team cared how I looked. They weren't wondering why my face was bare. Makeup isn't what makes me a good leader, a good listener, a good businesswoman, or a good team member. My experience and skills are.
The experiment took on a whole new meaning after that day. By allowing myself the freedom to go without makeup for a month, I allowed myself something that often doesn't exist in the workplace: vulnerability. In typical workplace environments everywhere, being truly vulnerable isn't the norm. We are conditioned to create barriers between our personal and work lives. At work, we don't often apologize, cry, or admit when we are wrong, even if we are. So when a leader shows vulnerability in front of employees, it sends a message to your team members that they, too, can be vulnerable.
So many of us in the workforce wear makeup every day, and I wanted others to know what could be gained by chucking the concealer and relying on inner confidence to lead. But when I started thinking about sharing this story on my company's blog, I initially held back. I was afraid that talking about it would box me into a stereotype: the moment women talk about anything remotely related to women's issues, they become thought of as a female leader—female first, leader second.
When I finally decided to speak up and publish the story on our company website, I discovered that it was something everyone faces. I heard stories from both women and men, friends, and co-workers about the physical standards we place on ourselves as workers—the years of makeup wearing and hair dying, the heels and suits and designer watches. What I thought was a gender-specific issue is, in fact, a much larger, universal issue: most of us don't have the freedom to be ourselves at work.
All the physical standards are security blankets, ways for us to avoid being our authentic selves. It's a shame. When we cover up our true selves at work, we hold ourselves back. We don't take risks. What's worse, we don't connect with each other.
For those of us who have taken the time and energy to create engaged workplace cultures by offering perks and benefits like unlimited vacation, dogs at work, generous parental leave, team yoga, or flexible schedules, we're one step closer to letting employees show up and be themselves. But I would challenge us to take it a step further. First, as leaders, we should embrace our own vulnerability and showcase the truest version of ourselves. And second, we should give our teams the same freedom to be vulnerable and authentic. You can't collaborate, create, or innovate without trust, and to trust one another, people have to feel as if they are connected. That requires a certain level of humanization, an understanding that we are people, not employees, first.
When employees feel like they can be themselves, great things happen.
After my makeup-free month ended, I started wearing makeup again because that, to me, feels like the most authentic representation of who I am at this point in my life. But I wear less of it, and I don't wear it every day because I feel more comfortable letting myself just be—whatever that happens to be on any given day. It's a lesson I'm glad to have learned, and it's a lesson I'm proud to share with my team.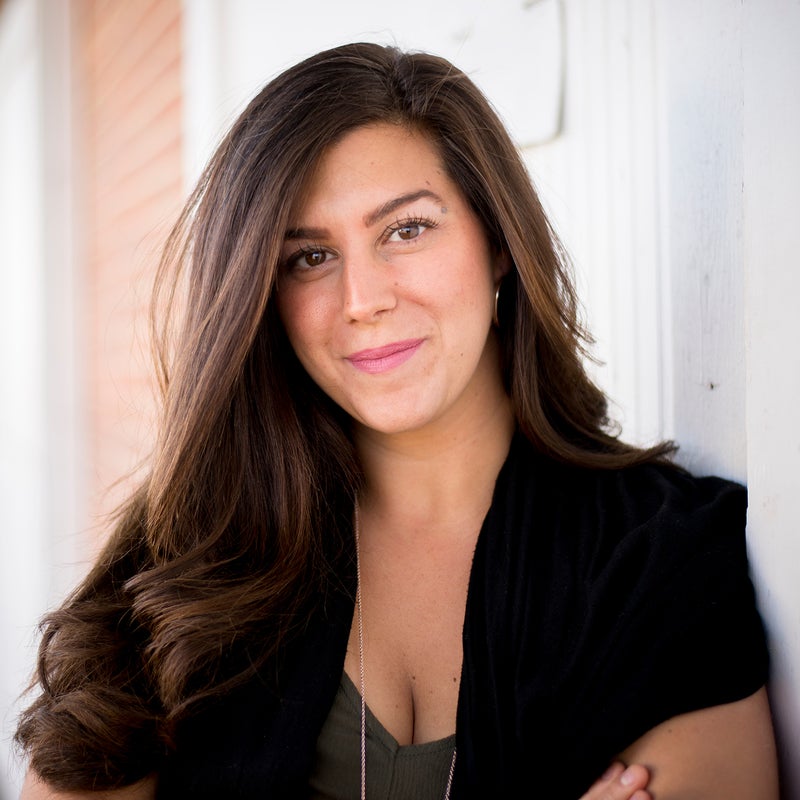 Natalie Garramone is CEO of The Frontier Project, a consulting firm that partners with companies that know they must change how they do business and recognize they can't do it on their own.
Trending on Outside Online