Sponsor Content: Deschutes Brewery
The Ultimate Weekend Guide to Bend
From buff singletrack and high-alpine lakes to whitewater and scenic trail-running loops, Oregon's most active beer town has something for everyone
Sitting at 3,600 feet on the clear, dry, eastern side of the Cascade Range, Bend is a town that knows how to have fun. There's a whitewater park right downtown, 50 miles of in-town trails, and a vibrant and charming downtown area packed with funky shops and cool places to eat. Right outside of town, there's, well, everything: hundreds of miles of buff singletrack, world-class rock climbing, a kickass ski resort, beautiful peaks to hike, and alpine lakes to paddle and swim. And then there's the beer scene. Anchored by the award-winning and still family- and employee-owned Deschutes Brewery, there are now 22 craft breweries in town. It's Oregon's most active beer town, and it's an incredibly awesome place to visit. If you only have a weekend, here's what you should do.
---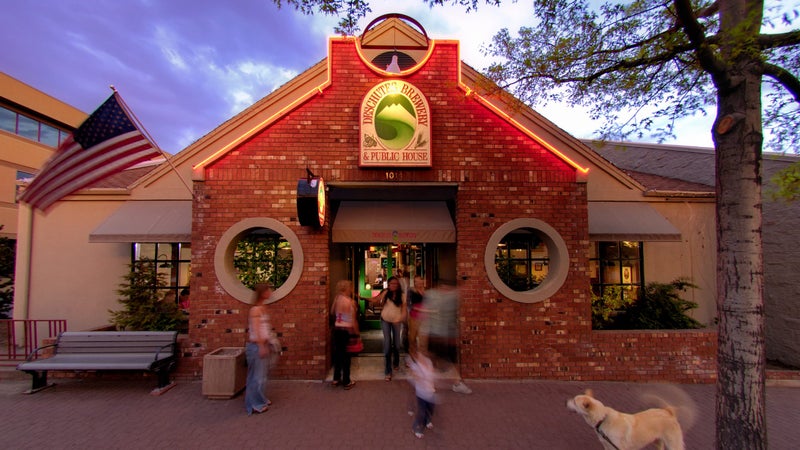 Friday Night
Welcome to town! Here's how this works: Grab dinner (the Coho salmon is really delicious) and a hand-pulled pint of the cask-aged Bachelor Bitter at The Deschutes Brewery & Public House. This iconic watering hole is so engrained in the town's wind-proof, water-wicking consciousness that folks here simply call it "the brewery," and it's a great place to get your bearings, including details on when they offer tours of the main brewing facility (which ends with free samples, naturally). Afterward, go for a stroll downtown. A block away on Wall Street sits Hub Cyclery, where you can get maps and rent full-suspension mountain bikes ($50/day) and townies ($30/day). The folks at The FootZone, a block south on Wall Street, are a great source for info on area trail runs and any last-minute supplies you might need. If you've arrived on the first Friday of the month, join the masses for the First Friday Art Walk downtown. Otherwise the Volcanic Theatre Pub on Century Drive has live music throughout the summer.
---
Saturday
Big day! The breakfast burritos and Paleo Hash at Bad Wolf Bakery on Wall just north of downtown count among the best in Bend. If you're looking to stretch your legs and see some cool country, you've got a decision to make: Hike up 10,358-foot South Sister, Oregon's third-highest peak, and then head for Elk Lake? Or spend the day mountain biking or trail running?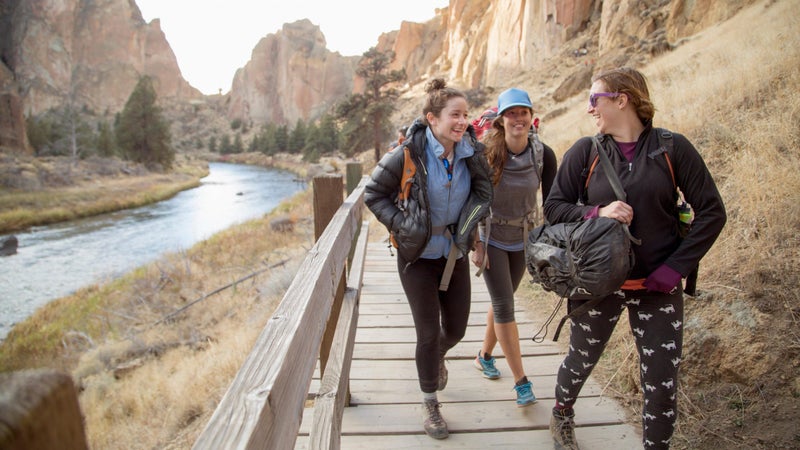 Option #1: A Climb and a Float
One of the best hiking and rock climbing spots in the state, Smith Rock State Park, is just 30 minutes north of the town. It gets hot in summer so head out early to find meandering flat trails along the Crooked River or tackle the steep Misery Ridge and Summit Trail for a six-mile loop for views of the entire Central Oregon Cascades. Climbers can try the classic 5.8 5 Gallon Buckets or get airy on the 5.7/C0 Pioneer Route up Monkey Face, (which also has a 5.14c route). If bagging a real peak is more your speed, head to South Sister off the Cascades Lakes Highway, about 30 minutes west of town. The trail starts at Devil's Lake and climbs nearly 5,000 vertical feet in less than six miles. Post climb, squelch your angry calves in the mercifully crisp waters of Elk Lake, a few miles farther down the highway. Elk Lake Resort rents stand-up paddle boards ($20/hour) and pontoon boats ($175/half day). The resort's live acoustic music series gets back underway on summer weekends, too.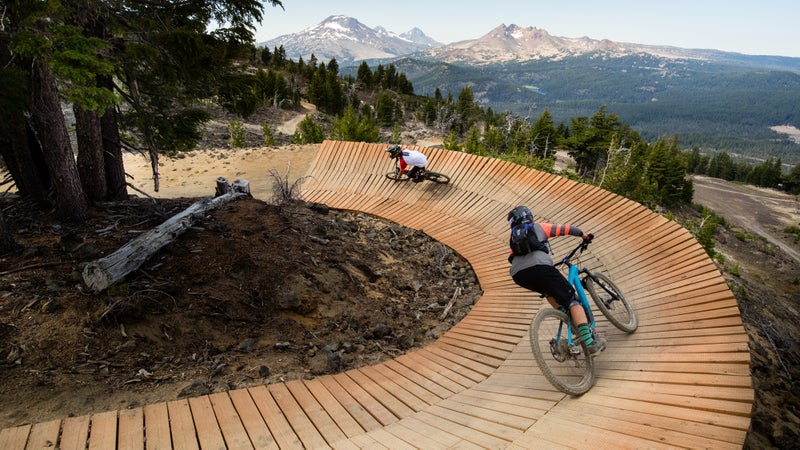 Option #2: Big Ride or Run
More than 300 miles of singletrack roar through the ponderosa, spruce, and hemlock around Bend, and none of it is far from town. "It's one of the many beautiful things about Bend—everything is so close," says Jamie Danek—an avid mountain-biker and CEO of Bend-based Humm Kombucha—who, before work, likes to ride the Phil's Trail complex, a short pedal or drive from town. On weekends, she prefers to ride the system out of the Wanoga area, one of the pullouts before Mount Bachelor. "Storm King and Tiddlywinks are my two faves," she says. Farther up the road, you'll find Mount Bachelor's bike park, where 13 miles of lift-accessed trails range from flowy greens to white-knuckle blacks. Cog Wild runs shuttles and offers guided tours of some of the area's best trails starting at $75.
If running is more your thing, you've got options. Lucas Alberg, who works for Hydro Flask—local makers of high-quality double-wall vacuum-insulated stainless-steel water bottles—lays out the best option in his book, Trail Running Bend and Central Oregon. One of his go-tos close to town is the Green Lakes Loop, a 12-mile blast along creeks, through meadows, and up to a series of high-alpine lakes tucked between the volcanoes of the Three Sisters Wilderness. Another favorite: a ten-mile loop out of Flat Iron Rock in the Oregon Badlands Wilderness, east of town. "So few people go out there, and it's great running," says Alberg. "The sand hardens in the rain, and it's beautiful." 
---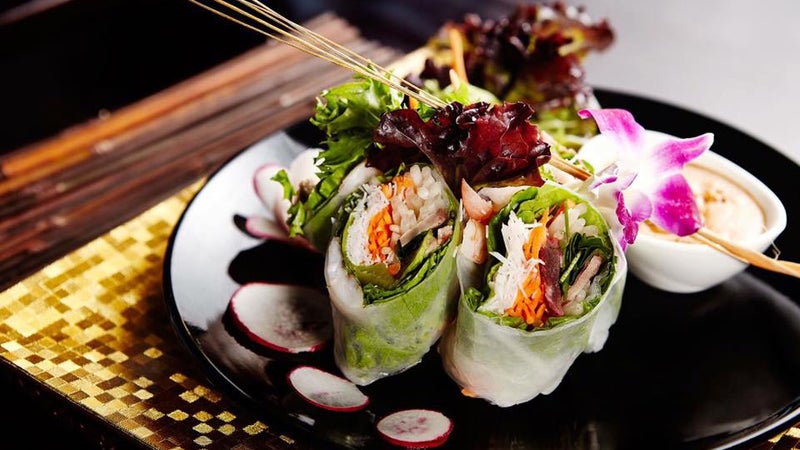 Saturday Night
You've got options here, too. For Latin-inspired tapas and craft cocktails, head to Barrio. If you've got a hankering for Thai, Noi Thai punches way above its weight, serving up deliciously complex curries and a traditional twist on Pad Thai. 
---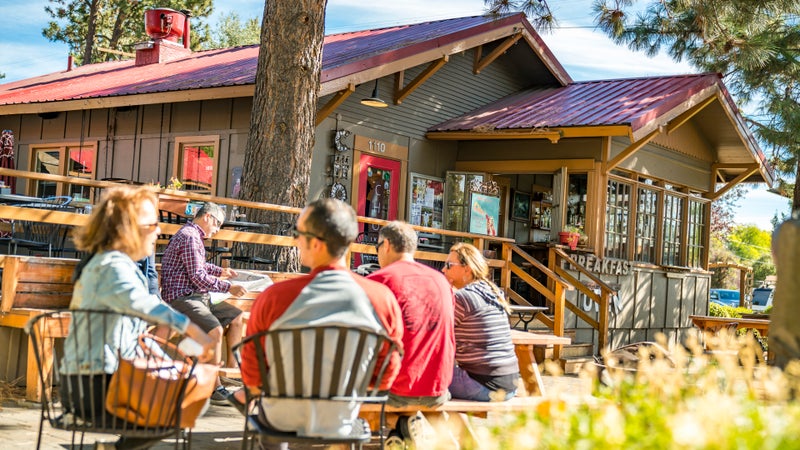 Sunday
No rest for the active! But first, brunch. The eggs Benedict at Chow on Newport Avenue are a spectacular way to kick off a Sunday, as is the French toast at the Victorian Cafe on 14th and Galveston. If you want to fit in with the locals, grab a drink with your Sunday brunch—the Deschutes Brewery Black Butte Porter and cold brew coffee concoction is a good go-to. As for the rest of the day, do you go for a spin and check out the whitewater park or take a hike with your dog?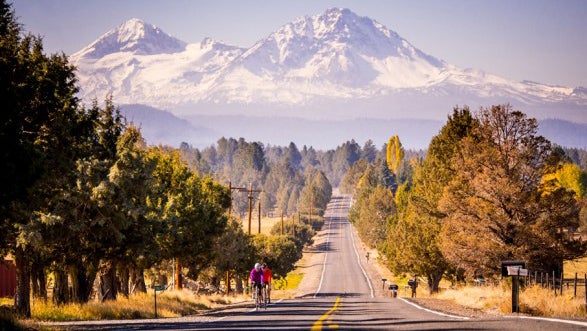 Option #1: Road Ride and Waterfall Hike
Ask local Chris Horner—a seven-time Tour de France racer, Olympian, and 2013 Vuelta a Espana overall winner—for the best way to spend a Sunday, and the answer is simple: Go for a spin. For training, he'll often do the long, low-grade climbs from Bend up to Bachelor, about 20 miles one way, which offer A1-class scenery of volcanoes and moody forests. Also great: the 20-mile loop out toward Tumalo Reservoir that rolls past Shevlin Park and over farmland with the full lineup of the central Oregon Cascades on display.
Bonus: If you've still got time and energy, head for Tumalo Falls. The North Fork Trail starts with spectacular views of the 50-foot-high falls before climbing up for about four miles past numerous smaller falls tumbling down Tumalo Creek.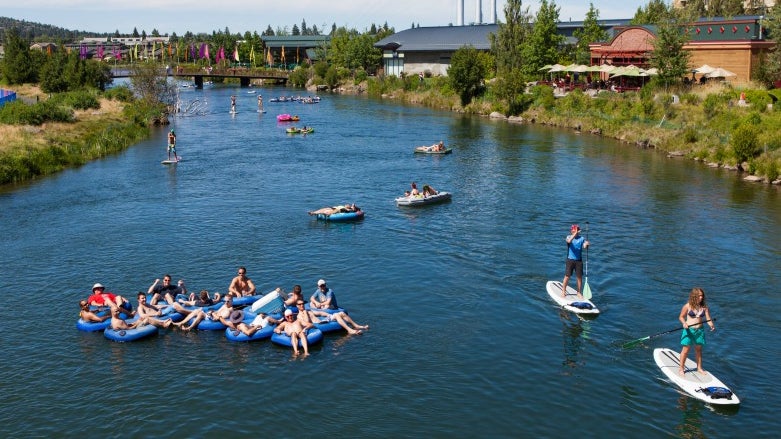 Option #2: Head for the River
On really hot days, the entire city heads for the river. You should join them. Rent a tube at Riverbend Park near the Old Mill, where you put in for a lazy hour-long float right through town to the take-out at Drake Park. Just below the Colorado Bridge, you'll find a series of manmade splash-and-giggle drops in Bend's new whitewater park. The best part? A river shuttle bus stops at Drake Park and will whisk you back upriver to do it all over again, all day, for $3.
If you have a dog itching to play with you, Susan Strible of local performance-dog-gear maker Ruffwear recommends you head to the Good Dog off-leash area along the Deschutes River, on the southern edge of town. Upstream from here the river pinches into a series of boisterous rapids, but here the river takes a more leisurely pace, making it a great place for your pooch to swim.        
---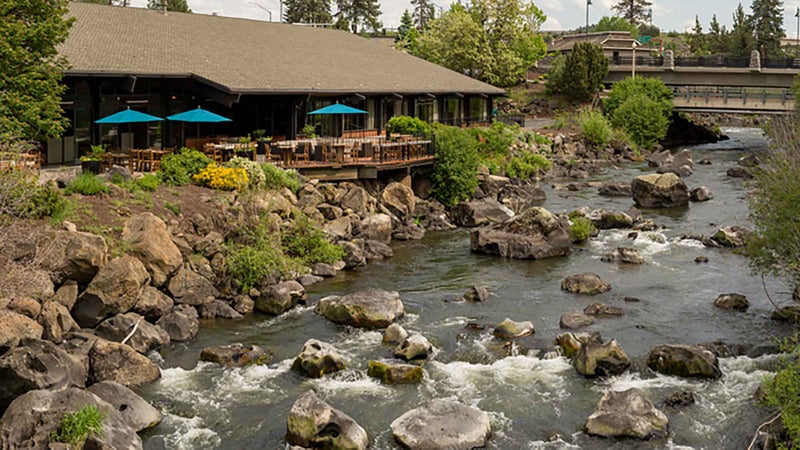 Sunday night
Currents at the Riverhouse offers some of the best al fresco dining in town, with a patio over one of the more rowdy sections of the Deschutes River. Try the trout amandine and toast to your adventures. Next time you come back, you'll know right where to start.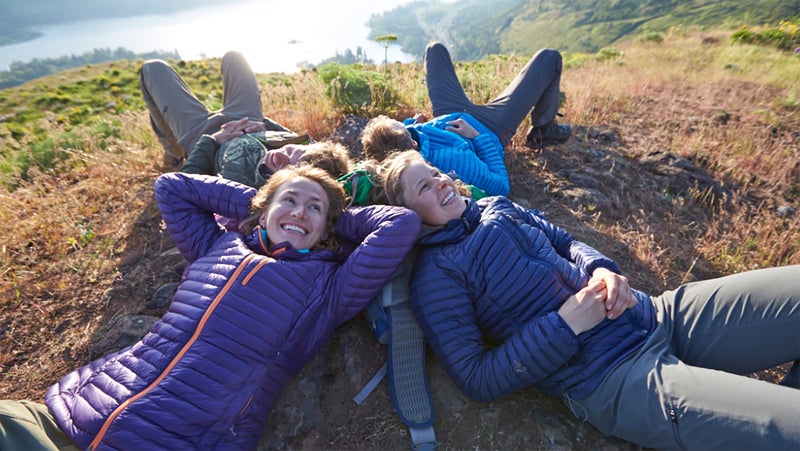 ---
The new Deschutes Brewery Pacific Wonderland Lager was inspired by the Pacific Northwest, including the brewery's home base: Bend, Oregon. The citrusy Mandarina Bavaria hops combine with the crisp, bright character of a traditional lager to deliver a beer that is truly refreshing, and undoubtedly worth sharing. And we want to see how and where you're sharing it, which is why we're hosting the Deschutes Brewery #EnjoyAnywhereContest. To enter, upload a photo of your favorite outdoor adventure and tag it with #EnjoyAnywhereContest and @DeschutesBeer to be entered to win an adventure-packed trip to Bend. For contest details, click here.