14 Pitches in the Heart of the Middle East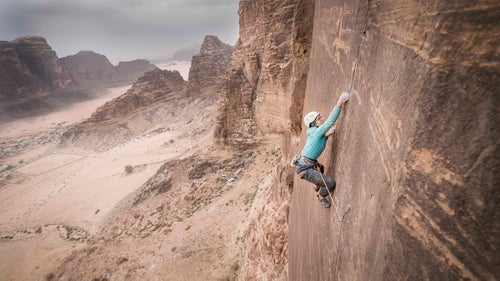 This January, in the heart of the Middle East, a crew of rock climbers set out to establish an 1,800-foot, 14-pitch, 5.13+ route up Jordan's Jebel Rum. On the outskirts of Wadi Rum, a region in the southern part of the country, the team composed of Mohammad Hussein, Madaleine Sorkin, Elad Omer, and Eli Nissan linked up with the local Bedouin people who have been working hard to establish a market for adventure tourism.
After three weeks of cleaning and searching for the best routes, the climbing team left without the opportunity or time for a free ascent. Just two weeks later, another team from the Czech Republic free-climbed the route in a continuous two-day effort with the blessing of the establishing crew.
Colorado-based filmmaker Henna Taylor, who is making a movie about the route's creation, shares her best shots from the initial trip.
Photo: Boulder, Colorado–based pro climber Madaleine Sorkin attempts the fourth and most difficult pitch (5.13d) on the project we named the Sultan ul-Mujahidin, which translates to "Sultan of the Freedom Warriors."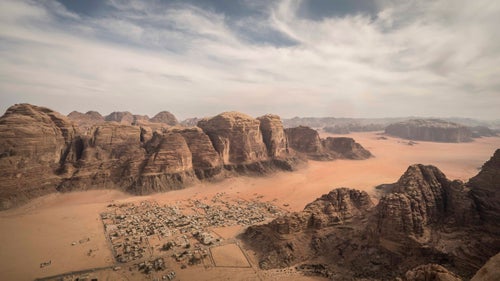 The view of Wadi Rum from the top of Jebel Rum, the tallest summit in the area, at more than 5,750 feet.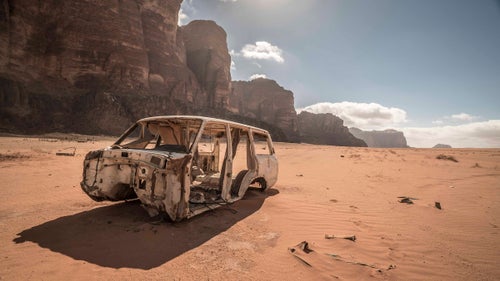 The desert is hard on vehicles. In Wadi Rum, every usable part is salvaged well after its running life.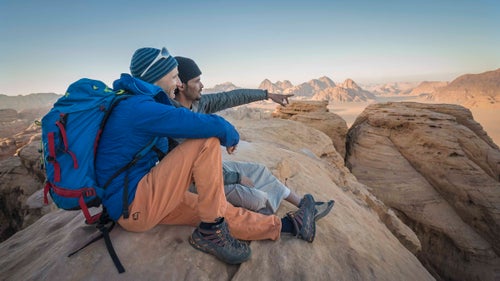 Local guide Mohammad Hussein (pointing) worries for the future of the Bedouin people and is hopeful that tourism will return.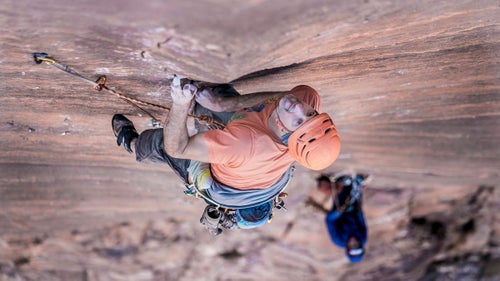 Israeli climbing guide Elad Omer and Sorkin worked tirelessly to find the best climbing sequences to free-climb the most difficult sections on the Sultan ul-Mujahidin. Omer and Eli Nissan began working on this route in 2014 and have spent countless hours to make it a reality. The rock is delicate sandstone. At times, they added a little glue to critical hand- and footholds to ensure the route's sustainability for future free-climbing impacts.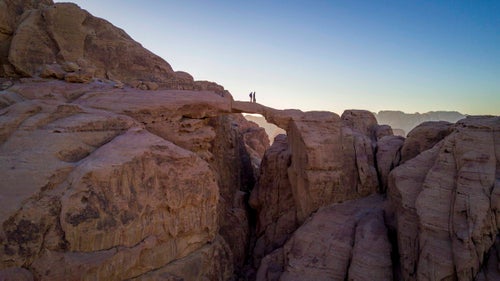 Hussein and Omer taking a moment on Burdah Arch, near Wadi Rum.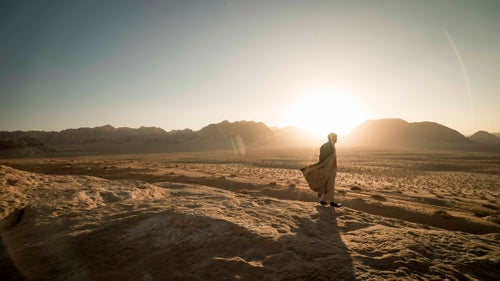 Sunset in the desert, where the fine red sand felt almost like velvet.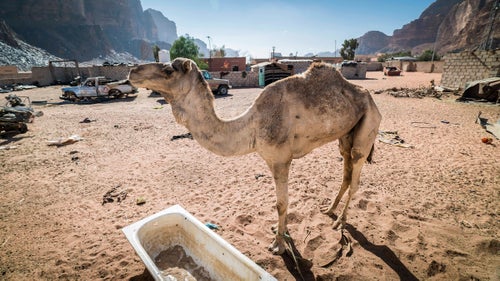 Camels rule Wadi Rum. A Bedouin can send a camel home in the dark of the night, and it will find its way back with ease.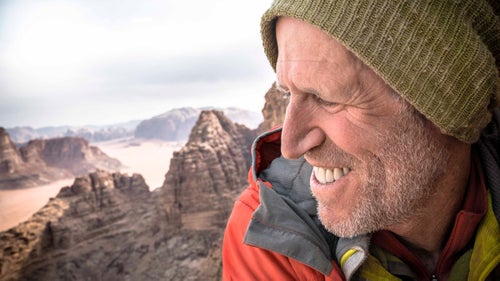 Israeli American climber and carpenter Eli Nissan on a break while establishing the Sultan ul-Mujahidin. During our time on the wall, we could hear the village's call to prayer numerous times throughout the day.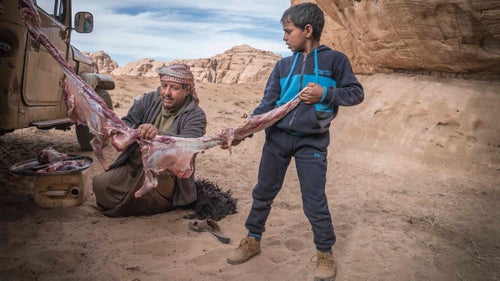 A local man, Salle, and his son, Naile, adeptly butchered a goat for our dinner one evening. In less than an hour, the goat was slain, skinned, cleaned, butchered, cooked, and served.