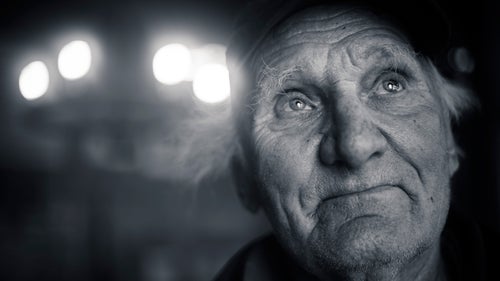 Lift tickets for $20, hot dogs for $1.50, and no snow-making machines. Quebec's Mont Chilly is a true old-school ski mountain. Built and operated by 83-year-old Larry Hernberger, Mont Chilly has been in the Hernberger family for three generations since they emigrated to Canada from Europe after WWII. They only power up the handmade T-bar lift if there's good snow, and at least 10 skiers are ready to go. There are only 460 feet of vertical and four runs (named 1, 2, 3, and 4), but there is a surprising variety of terrain and it's usually covered in deep snow. Photographer John Rathwell, who was there for opening day in February, gives us a behind-the-scenes look at this unique ski hill.
Photo: Larry Hernberger, the 83-year-old owner and operator, looks up at the ski hill in Mansfield-et-Pontefract, Quebec from his lodge at Mont Chilly.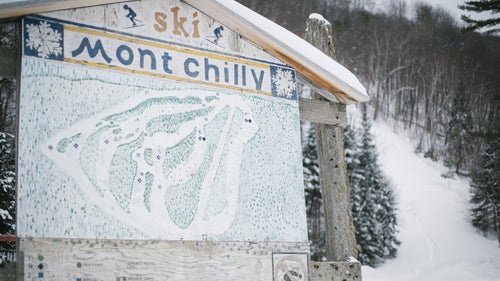 The Mont Chilly trail map, handmade by owner and operator Larry Hernberger. The ski hill has four main runs: 1, 2, 3, and 4. They also have a few side runs that are called 1a, 1b, and so on.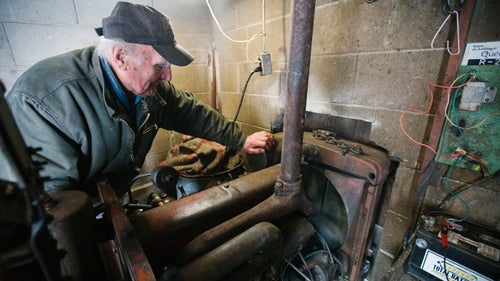 Hernberger works on starting his homemade diesel T-bar motor for the opening day of the 2014/15 season at Mont Chilly. Hernberger is the only person who can get this old motor running.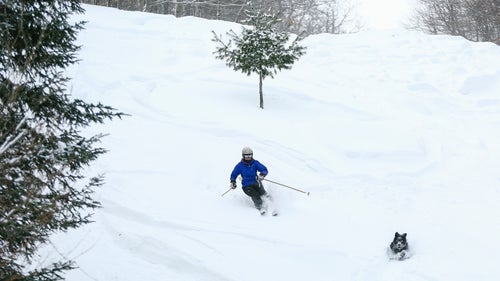 Mont Chilly is a true family ski resort, so bring the kids and your dog. Carmen Porter skis run 4 as her dog runs alongside.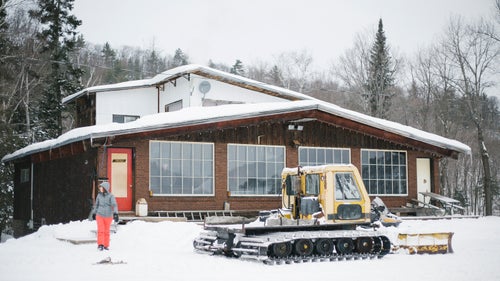 Tracy Guenard heads out of the lodge and toward the ski hill as Hernberger watches from inside the lodge.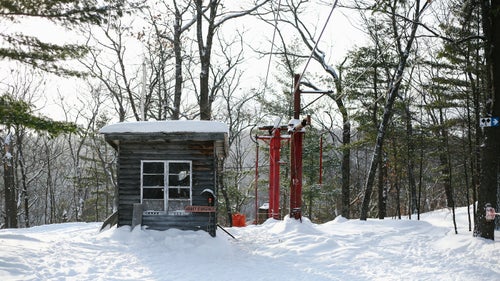 The top of the T-bar at Mont Chilly.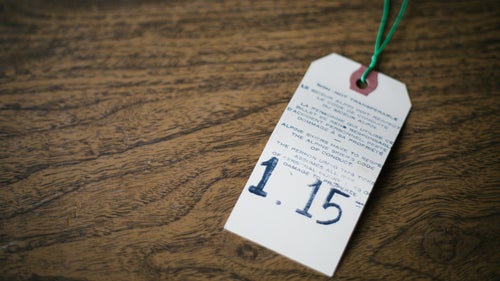 The Mont Chilly lift pass. There is no RF, or fancy bar code scanners, or anything that involves a computer. It's just a good old paper pass, tied onto a jacket by a wire.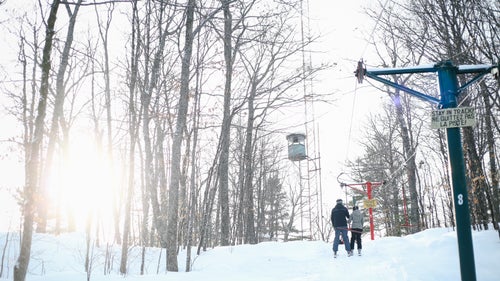 Skiers head up the hill for the last run as the sun sets over Mont Chilly. Locals will tell you that the single T-bar is great because of the vibe it creates. No matter what, you're going to run into friends throughout the day.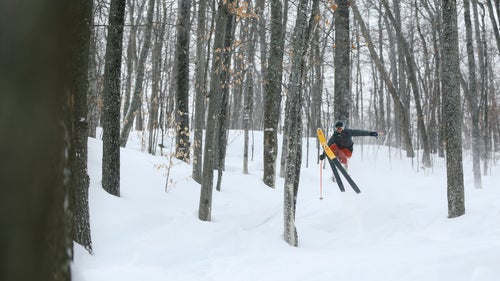 Mont Chilly regular Aaron Porter flies through the hardwood glades off run 3. These glades are also known as "Rick's Run" as Rick Hernberger (Larry's son) cut this section of trees into a skiable run.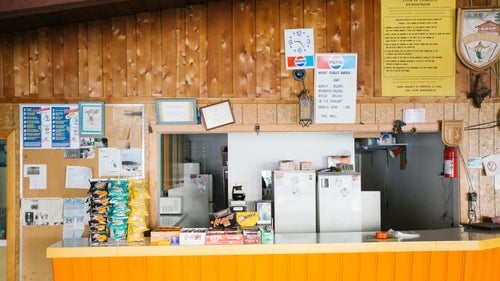 A look inside the lodge at Mont Chilly. Many things in the lodge have been there since the 1970's, like the news clippings and posters.