A Behind-the-Scenes Look at Outside's Ski Test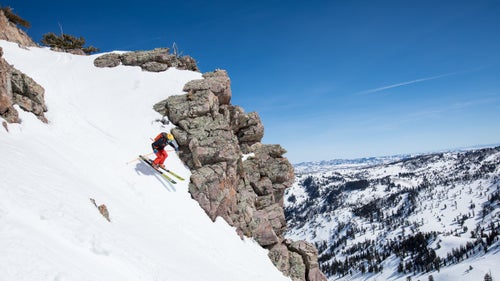 Each March, Outside and Backcountry team up to test next season's backcountry skis, boots, and bindings, the best of which end up in each magazine's winter Buyer's Guide (look for Outside's in October). This year, photographer Matt Kiedaisch documented the event to give viewers a peek at what goes down at the test.
Photo: The test has been held at Powder Mountain, just outside Eden, Utah, for the past ten years because the resort is full of inbounds runs that mimic backcountry terrain. If any testers want to strap on a beacon, they can quickly head out of the gates.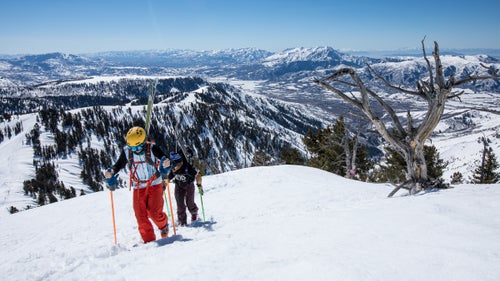 Testers hike up James Peak, inside the resort's boundaries. The hike gives skiers the opportunity to test the boots' walk mode, plus the weight of the boots, skis, and bindings. The skiing off the top is usually pretty damn good, too.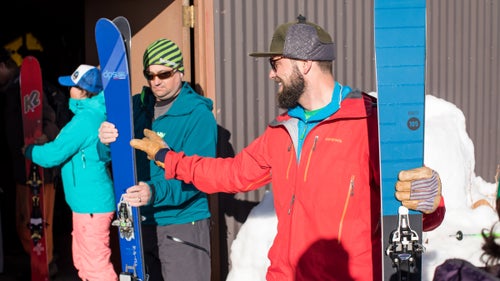 This year, we tested about 200 pairs of skis, ranging from skinny, ultralightweight sticks to fat powder boards. Each ski gets tested at least eight times, each time by a different tester.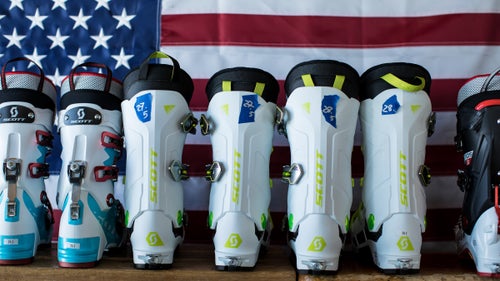 Each of 70 pairs of backcountry boots were tested at least five different times.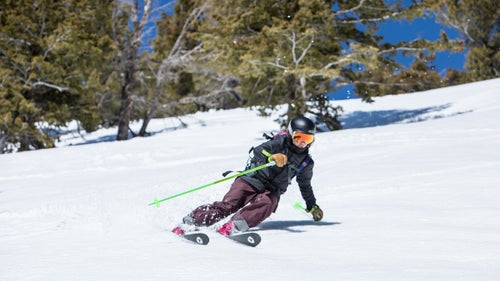 This year's group of 40 testers came from all over the United States: Vermont, Colorado, Wyoming, Idaho, Massachusetts, Oregon, New Mexico, California, New Hampshire, and Washington. We even let in one Canadian from Ontario.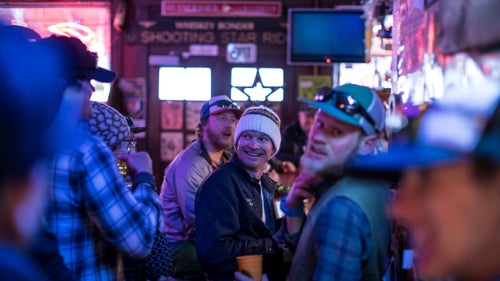 The ski testers did not drink as much bourbon as our bike testers—but they did drink significantly more beer.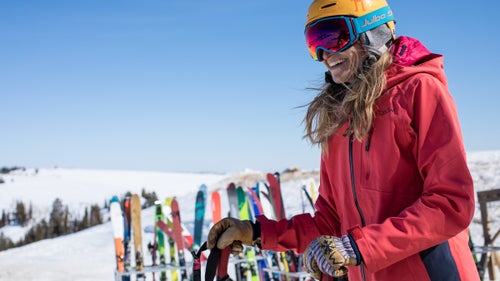 Each tester averaged about ten pairs of skis per day and tried to ski them for at least two runs. That's 50 skis and 100 runs over the course of five days. Multiply that by 40 testers, and you get about 4,000 collective runs.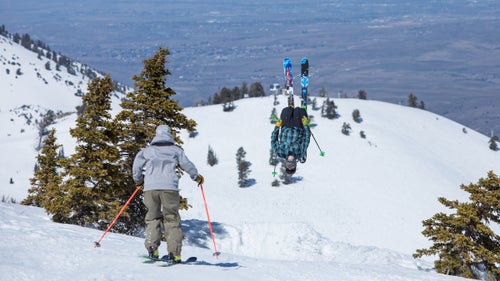 In case you were wondering: it's totally possible to pull and land backflips on backcountry skis with backcountry boots and tech bindings.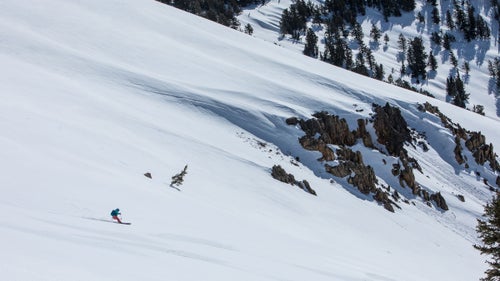 Testing skis in the Wolf Creek backcountry area, just off James Peak.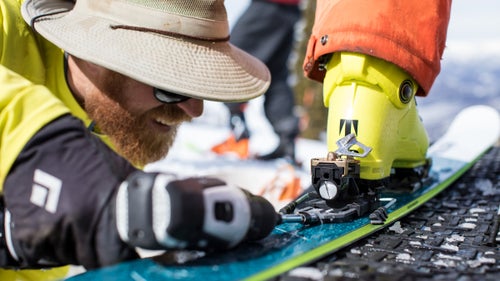 Several dedicated ski techs were always available to adjust bindings to help skiers test as many skis as possible each day.