The Coolest Sauna (on Wheels) We've Ever Seen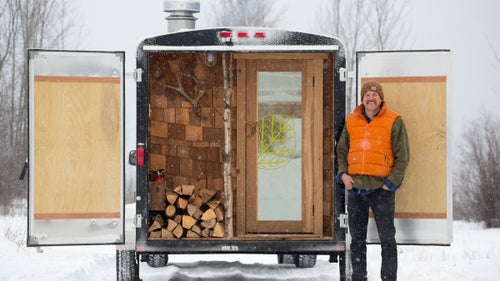 Finland averages one sauna per household. There aren't nearly that many in British Columbia, so Revelstoke resident Mika Sihvo, 31, decided to start a business building custom saunas—on wheels. "I was spending a lot of money going to the sauna at the public pool," says the second-generation Finnish craftsman, who spends his summers fighting forest fires and his winters skiing. His company, Sauna Stoke, now sells the poshest portable saunas, starting at about $9,249, this side of Scandinavia.
Photo: Pictured here, the Sauna Stoke 2.0 is a larger, upgraded version of Sihvo's original design. The trailer is six feet tall, six feet wide, and ten feet long, and comes with a wood-burning stove (no infrared heating here) to power the sauna.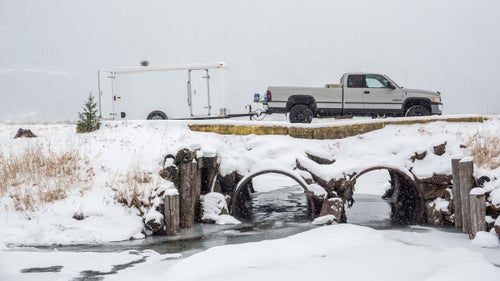 Sihvo plans to sell his saunas to backcountry operators and outfitters with short seasons, who will haul the trailers into base camps for clients. It's a sweet treat for people on high-end car camping, snowmobiling, and hunting trips—really any activity where you have the torque to bring it along. Any vehicle that can haul a single-axle trailer (like a Toyota Tacoma or Ford Ranger) should be capable of towing one of Sihvo's saunas, which weigh about 2,500 pounds.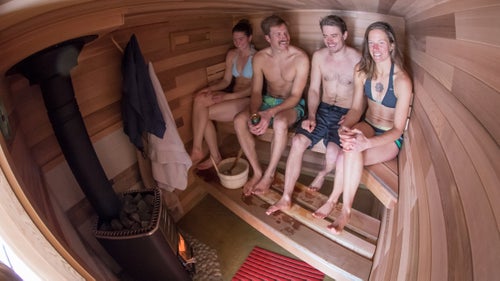 Most Finnish saunas use birch finishes, but Sihvo opted for cedar to give his saunas a rustic, North American look. The sauna seats six comfortably and features a tilted floor for drainage and river rocks under the stove. It vents through a gap in the door and several sliders built into the main room.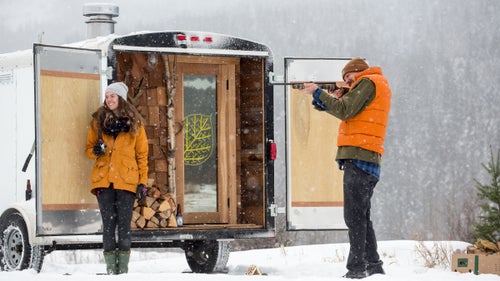 The new trailer has a one-foot-wide deck to hold wood, towels, and shoes. Inside, there's plenty of storage, with a gear closet that measures four feet long by six feet wide. The front door—with a custom birch-leaf decal—is made from tempered glass, which means it'll shatter and won't cut you should you ever have to break it in an emergency. As a firefighter, Sihvo put a lot of thought into safety: the sauna comes with a built-in fire extinguisher.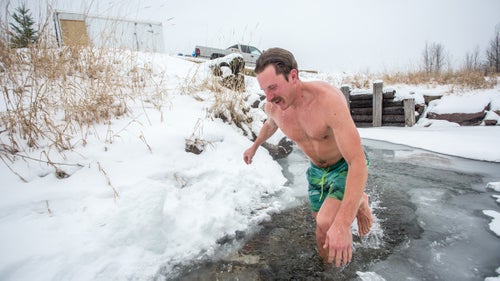 "They say it's good for your circulation and such," says Sihvo, "but I think it's good because it forces you to just stop for at least 30 minutes." Or not. Steam up the joint using the custom ladle and wooden water bucket that come with the trailer, and you'll be running out the door and into the nearest creek stat. The thing cranks.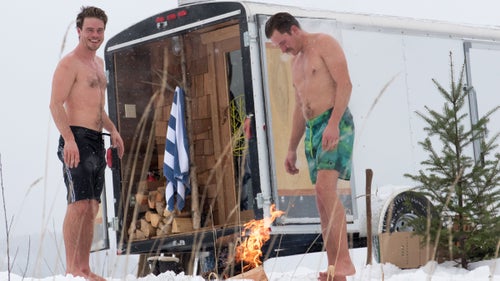 To get the full Finnish experience, Sihvo recommends swatting yourself with wet birch-leaf bundles and building a fire nearby. Even after jumping into a frosty river, your body takes a few minutes to cool off. Repeat this rejuvenating cycle three or four times over the course of several hours, and you'll become a convert.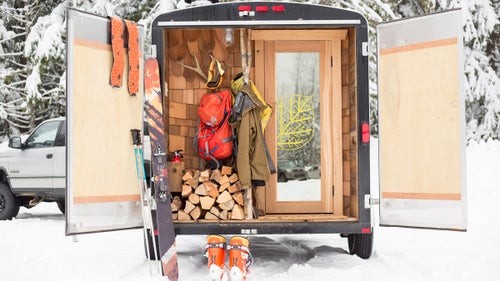 You might never want to go on a ski tour without it again.