Crested Butte's Fat Bike World Championships Looks Like the Most Fun You Can Have on Two Wheels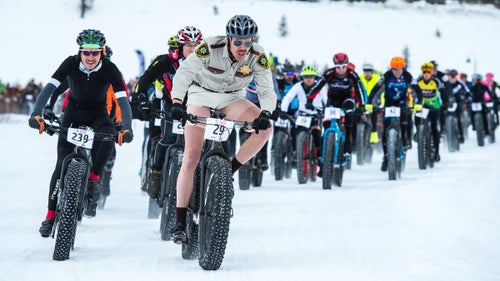 Last week, 260 racers lined up to compete in Crested Butte's inaugural Fat Bike World Championships. The race is a world championship in name only, as it's not sanctioned by cycling's international governing body, the UCI, but we don't care: the photos from the event make it look like about the most fun you can have on two wheels. Like all the very best bike races, this one attracted lots of crushers (including pro roadie Robbie Squire), without taking itself too seriously (note the Fat Bike Worlds branding iron, copious number of kegs, and costumed riders). Professional photographer Eddie Clark went to the comp for us and came back with these 13 shots of fatties in their element.
Photo: Elite men's racer and Crested Butte local Jordan Williford, from the Brick Oven, laid down the law early, stringing the field out from the starting line.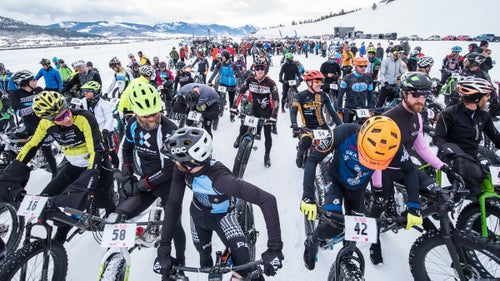 Racers started in waves that went nine rows deep, which made for a very rare large congregation of fat bikes.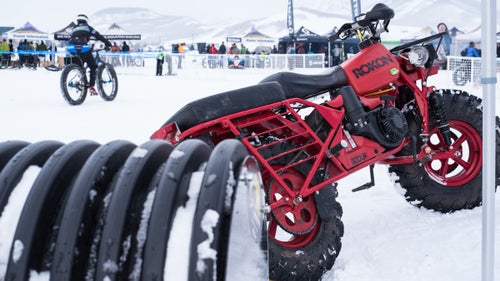 Much attention was given to grooming the course, and this Rokon was just one of the many unique vehicles used prior to the race. Fat biking is best on smooth, well-packed single- or doubletrack.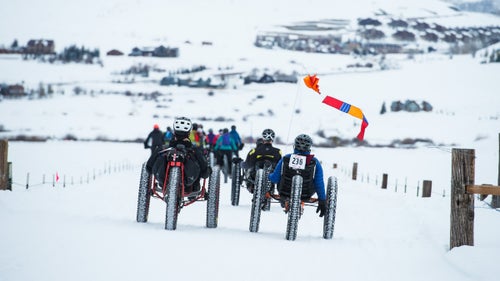 Two wheels or three, it's all good when you're a fat biker in Crested Butte.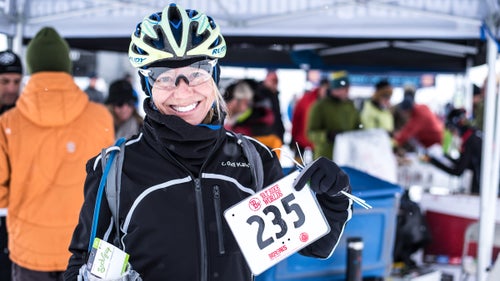 Competitors were all smiles at registration. Good luck kept the bulk of the forecasted new snow at bay until the race finished.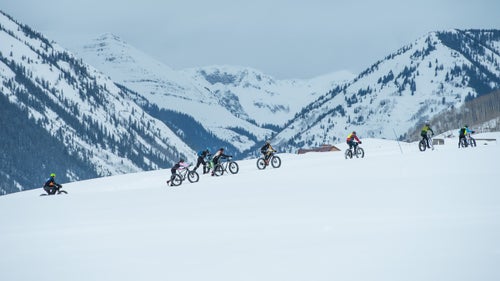 Racers headed up to a high point on the 5.5-mile course, which had multiple hills steep enough to get them walking their bikes.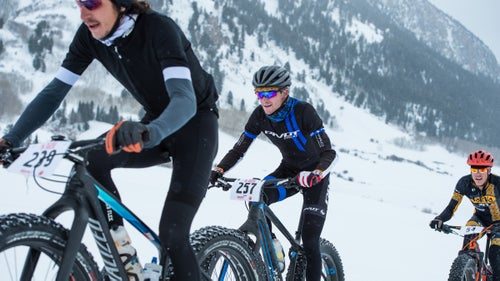 Professional road racer Robbie Squire, center, relied on good fitness and a bit of luck to become the first-ever Crested Butte Fat Bike World Champion. He'd only ridden a fat bike once before: his biggest challenge was obtaining one for the race.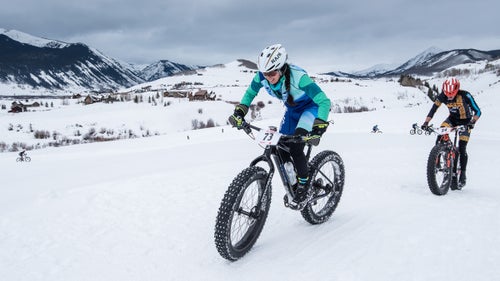 When riding fatties in rough conditions, good bike-handling skills help. Rebecca Gross put her finely honed cyclocross technique to good use to crack the top five in the elite women's field.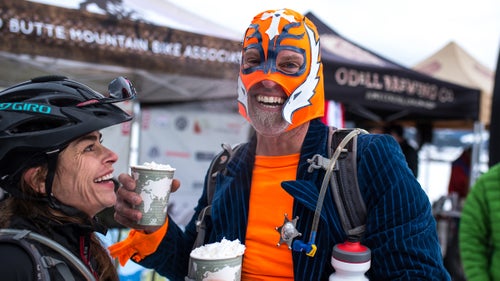 In case you haven't heard, the Denver Broncos are going to the Superbowl, and this luchador couldn't be happier. (The post-race hot chocolate helped, too.)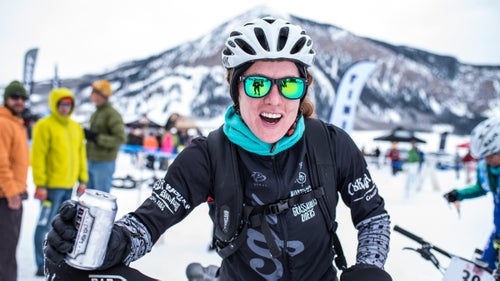 What's better than racing in the first Fat Bike World Championships? For Sarah Sheets, it's the finish-line beer feed.