Havana's Heavy Hitters
Professional boxing has been illegal in Cuba for more than 50 years. That hasn't stopped the country from producing the best fighters in the world.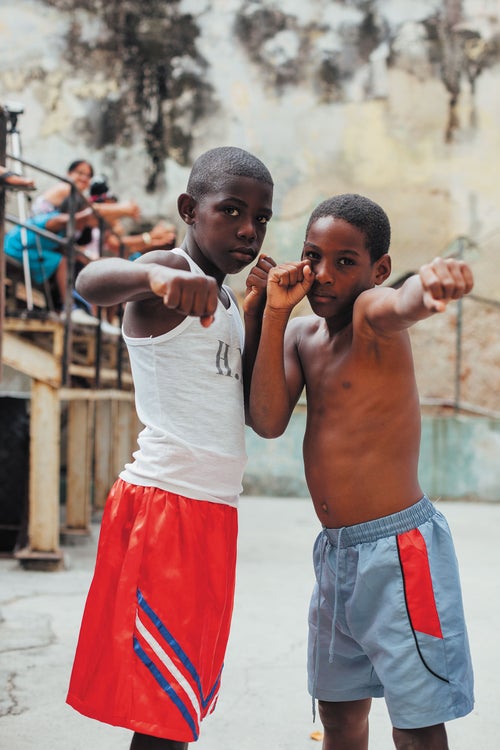 In 1962, Fidel Castro banned professional boxing in Cuba, calling it exploitative and corrupt. But amateur boxing has continued to flourish—to the tune of 73 Olympic medals—thanks in large part to training facilities like the Rafael Trejo boxing gym, which is known for producing Olympic champions. "It's pretty bare-bones," says Brendan Burden. When the 32-year-old Canadian traveled to Cuba in 2014, the gym was hosting a youth tournament, and a swarm of kids ages eight to 11 had descended on the city to compete. —Emily Reed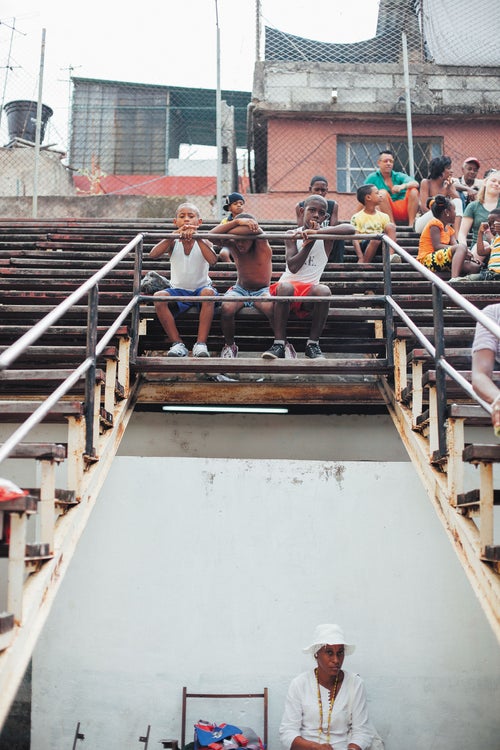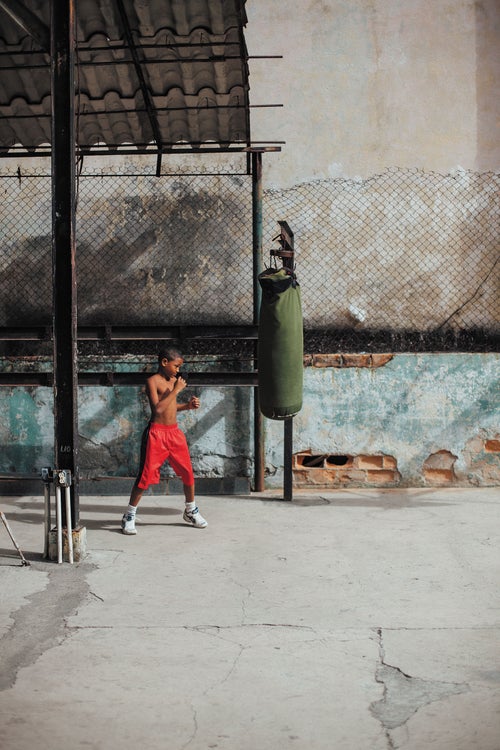 A young fighter warms up on the heavy bag before a match. The facilities aren't world-class, but they're enough to get the job done.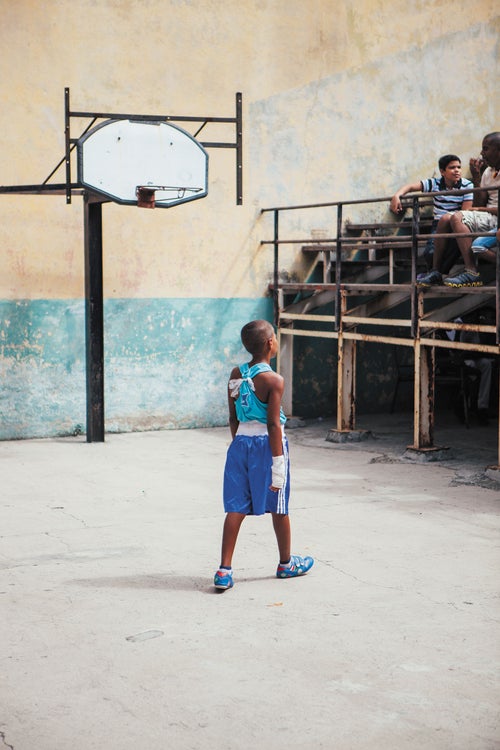 At the age of 15, boxers can begin competing in International Boxing Association competitions. But national federations set their own minimums for sanctioned bouts. In Cube it's nine, and in the U.S. eight.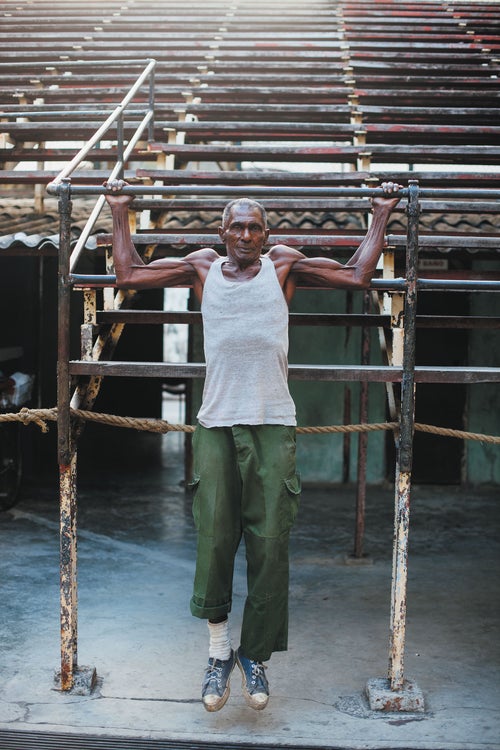 Paulo used to train at Rafael Trejo and now serves as the patron saint of the gym, Burden says. "If it's open he's there." Paulo doesn't work with boxers anymore, but he can still crank out a few pull-ups on the gym's bleachers.