Meet the Cowboys and Cowgirls of the Mississippi Delta
For more than a century, the African American cowboy has been almost absent in popular media. This photographer wants to change that.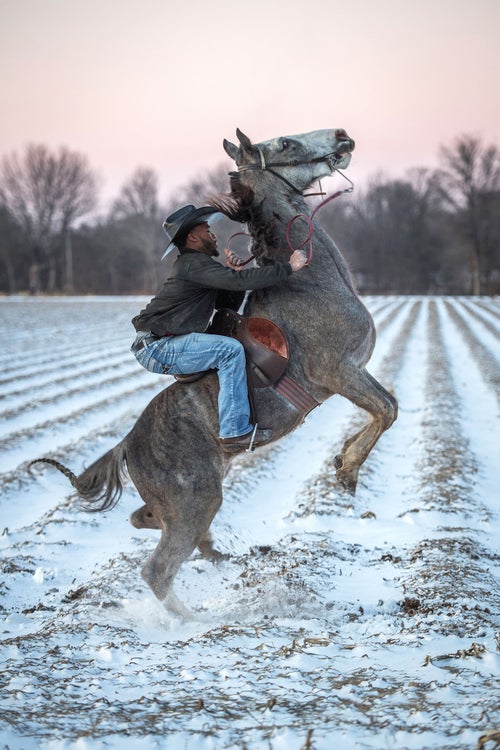 A recent article in Smithsonian estimated that just after the Civil War, one in four cowboys were African American. Yet this population was drastically underrepresented in popular accounts like film and books. And it is still. But the cowboy identity retains a strong presence in many contemporary black communities.
Delta Hill Riders, an ongoing documentary project in the rural Mississippi Delta, sheds light on an overlooked black subculture—one that resists both historical and contemporary stereotypes. The project began in January 2017, when I attended a black-heritage rodeo in Greenville, Mississippi. I've been invited to black-heritage rodeos, horse shows, trail rides, Cowboy Night at black nightclubs, and subjects' homes across the Delta. I've been welcomed in a way I could not have imagined.
It's a story that's particularly timely with the current political environment, and one that provides a renewed focus on rural America. These riders show a love for their horses and fellow cowboys, while also passing down traditions and historical perspectives among generations. Ultimately, the project aims to press against my own old archetypes—who could and could not be a cowboy, and what it means to be black in Mississippi—while uplifting the voices of my subjects.
Photo: Gee McGee rears his horse after a rare snowfall in Bolivar County, Mississippi.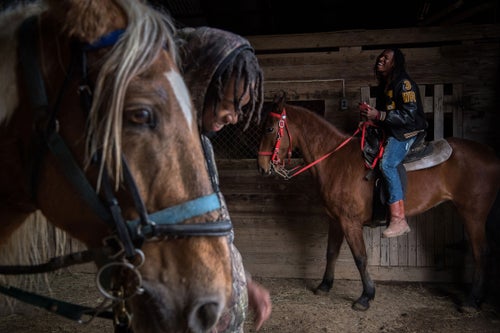 Jeremy Melvin, left, laughs with Kyran Parker at the horse barn in Bolivar County.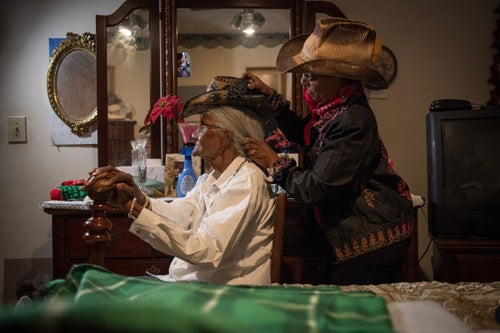 Girdine Smith, 91, left, gets her hair prepared for a family photo by her daughter, Carolyn Johnson, at Smith's home in Charleston, Mississippi, in December.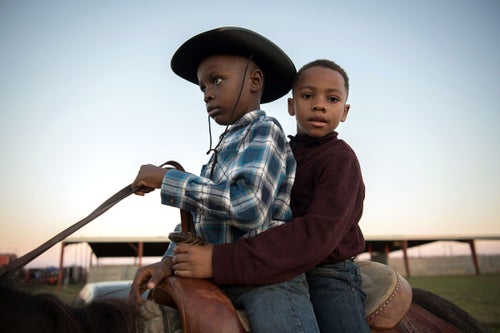 Dkamyion, left, and Carlos share a horse outside a rodeo in Greenville in October.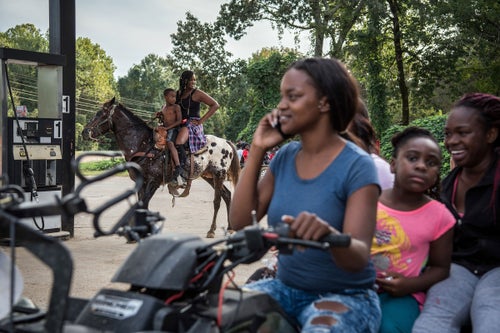 Pam Wrenn takes turns giving horseback rides to kids during a break from a trail ride in Charleston.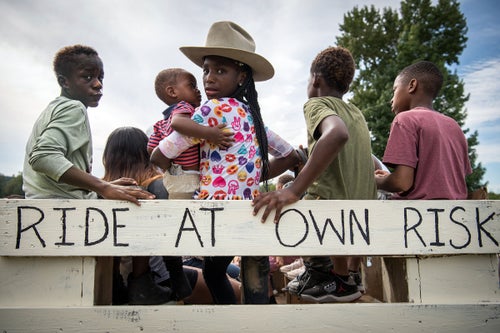 A group of kids wait for a trail ride to begin in Tillatoba, Mississippi.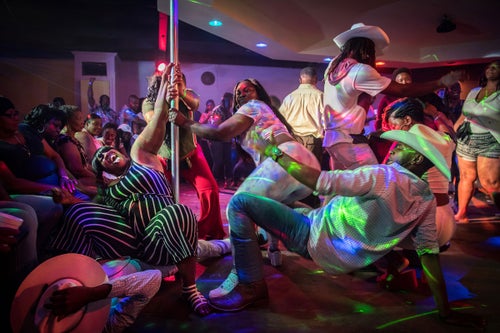 A group of cowboys take to the dance floor at Club Black Castle in Ruleville, Mississippi.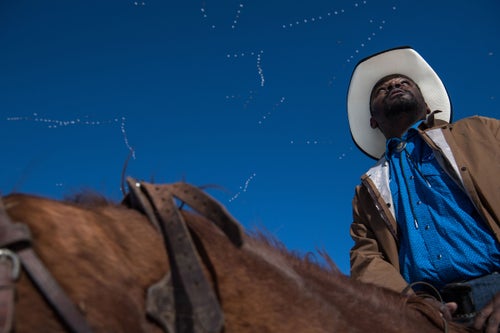 Jessie Brown looks up at a flock of migrating geese in Bolivar County.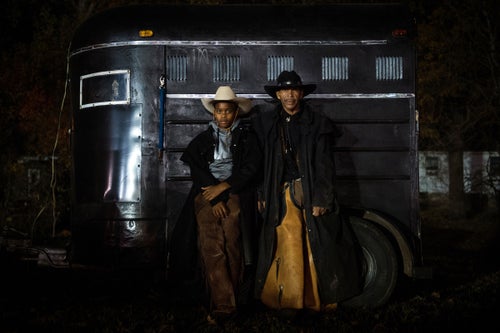 Javaris Beamon, left, poses for a portrait with his grandfather, Rogers Beamon, at the annual Christmas parade in Cleveland, Mississippi.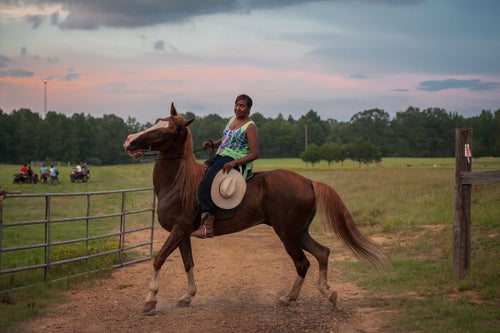 Peggy Smith poses for a portrait at a horse show in Charleston in August 2017.