Exploring Nicaragua's Most Remote Coast by Kayak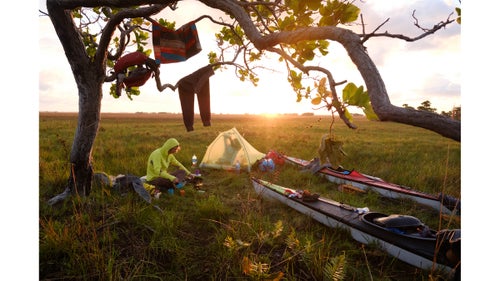 Far beyond the glorified surf spots, volcano hikes, and coffee plantation tours is a 26-hour-long bus ride to Nicaragua's Mosquito Coast, a Caribbean region that's rarely visited. Our idea to explore this region began in 2015 after we completed a packrafting journey down the Rio Coco, which is the longest river in Central America and flows through the heart of Mosquito country in Honduras and Nicaragua. Two years later, after a bit of web surfing, we found the perfect craft for our anticipated trip: foldable TRAK sea kayaks that could be easily packed and safe for airline travel. In March, we set out for Nicaragua, round two. In total, on our paddle south from Puerto Cabezas to Pearl Lagoon, we covered around 150 miles.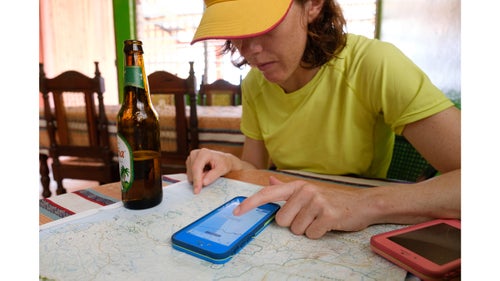 Trip planning was a bit of an educated guess as the entire coast is a sort of web of waterways. Some of the toughest individuals we've ever encountered call the Mosquito Coast home. The indigenous people of the region have been farming and living in the region for thousands of years.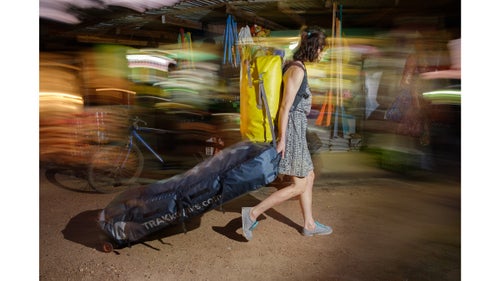 Cripps arrived in the big city of Puerto Cabezas, kayak in tow. Puerto Cabezas is in the middle of Nicaragua's eastern coast and is the capital of the North Caribbean Coast Autonomous Region.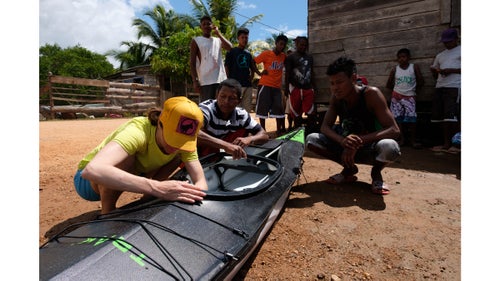 We assembled the foldable sea kayaks with some local assistance in Puerto Cabezas before hitting the water.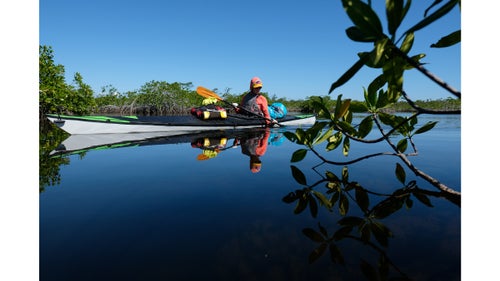 Morning was typically the best time for paddles with low wind and calm water. Here, Cripps in one of many mangrove lagoons.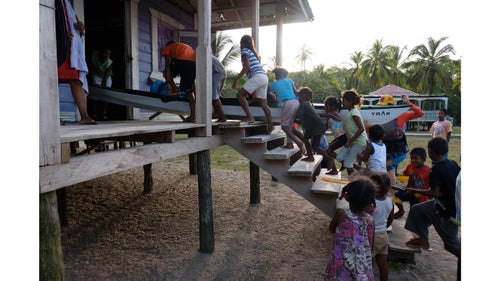 Multiple local children helped with our boats in the coastal town of Haulover. This day, we arrived to town, and a couple insisted we stay in their entire house for accommodations, as they slept in the house next door with their extended family. We begged for permission to just camp in the yard, but they refused. In the days that followed, we formed a friendship. The family took us sailing and fishing in a dugout canoe, served us turtle, and we enjoyed many conversations with their lobster-diving son.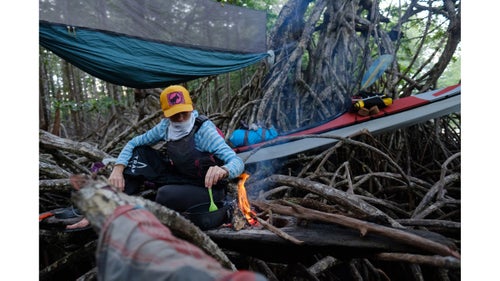 The mosquito annihilation began promptly at dusk every night, especially in the mangroves. We cooked quickly and retreated to our covered hammocks as soon as possible.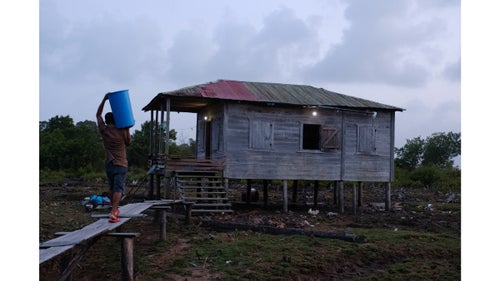 We quickly learned that living in the backwaters requires extensive effort to obtain fresh drinking water. This particular man paddled his dugout canoe across a lagoon each morning before sunrise, to access a spring for his daily supply.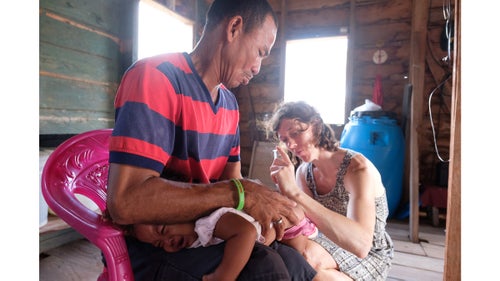 Cripps, an experienced ICU travel nurse, administered an antibiotic to an infant that had been ill with vomiting and diarrhea for four months. The father traveled two full days on an emergency panga boat to obtain the medication.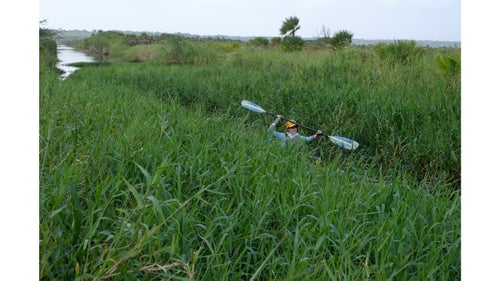 A canal so overgrown we questioned whether or not it was the correct route. Canals like this were built specifically for passage of small boats, which is pretty frequent along the coast. It's quite common to come across at least a couple fishermen a day in the backwaters.