Fat Biking in the Shadow of the Tetons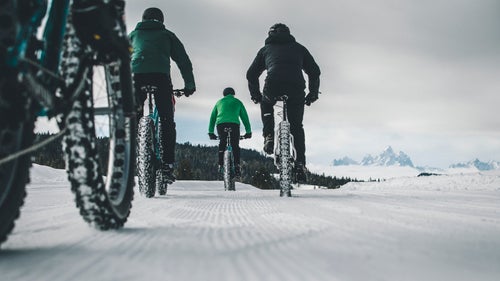 Fat biking is fun. That's one of the reasons outdoor writers Peter Koch and Jeremy Berger accepted an invitation from the team at bike components company SRAM to get a taste of the fattie culture during the Global Fat Biking Summit in January. Armed with Beargrease and Bucksaws, the group cruised through some of Jackson, Wyoming's most stunning terrain as photographer Adrian Marcoux followed along. We caught up with the group to figure out just how much fun big tires and hard-packed snow can be.
Photo: Cruising along on some freshly groomed Nordic trail with no shortage of brilliant Teton views.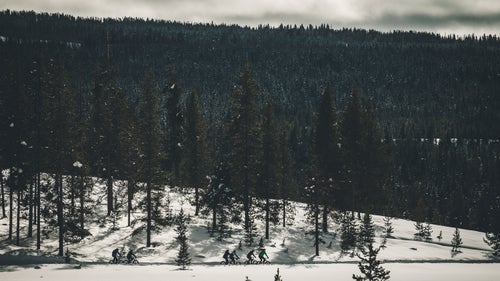 Our group riding the groomed, rolling Nordic trail at Turpin Meadows Ranch.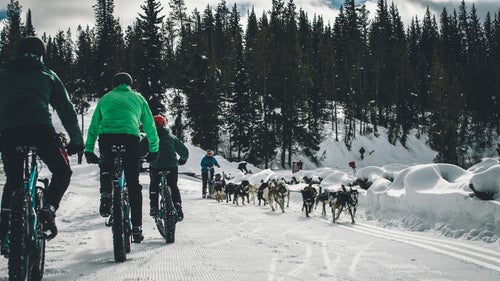 Dogsled teams are a common sight at Turpin. The dogs usually come down Togwotee Pass from Dubois, Wyoming, and often travel 75 to 100 miles per day. We learned quickly that if you're on a bike, the best thing to do is get out of the way because the dogs are usually charging ahead.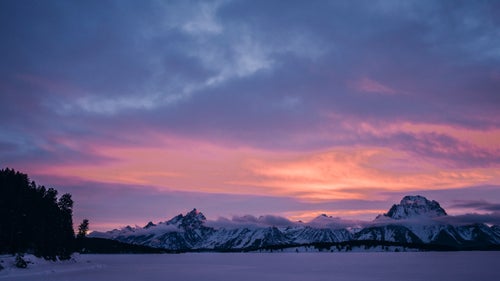 Stopping for a final view of Grand Teton (left) and Mt. Moran (right) before sunset. The winter sky offered spectacular light in the evenings.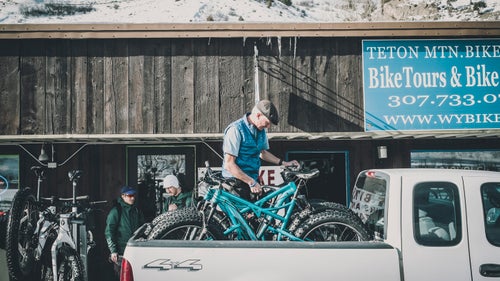 David Hunger of Teton Mountain Bike Tours loads the bikes up for the day. He started his company in 1991 and used to operate primarily during the summer. But the growth of fat bikes' popularity over the past five years has allowed David to continue operating into the winter, too.
Like any good ride, stops to refuel are important. The historic main lodge at Turpin is the perfect place for a warm meal and cold brew.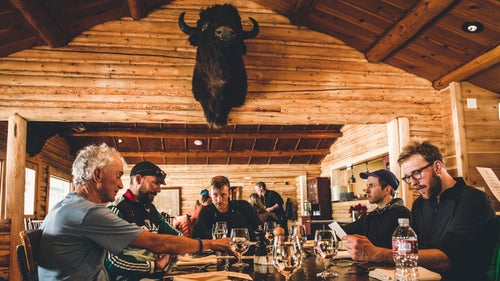 The interior of the dining room in the main lodge at Turpin. The lodge sits at the center of the property and is the ideal meeting spot after a ride or ski.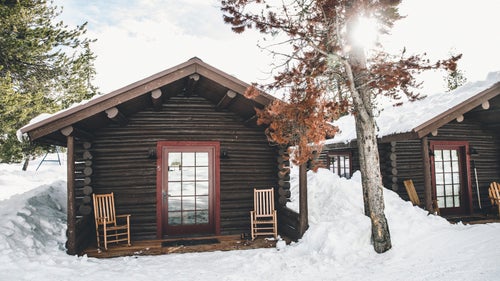 A guest cabin at Turpin Meadows Ranch. Nestled next to each other on the banks of the Buffalo Fork River, these quaint residences feature modern interiors and are the perfect place to relax after a long day of riding.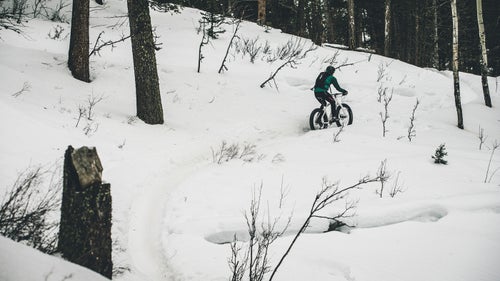 Peter Koch proves he's a match for the rolling terrain of Cache Creek.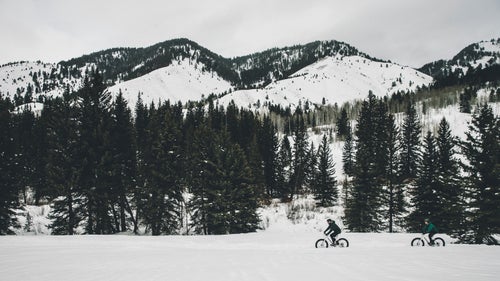 SRAM's Ross Measures and Peter Koch pedal through the snow-covered meadows at Cache Creek.