Ford Yates Is a Photographer You Should Be Following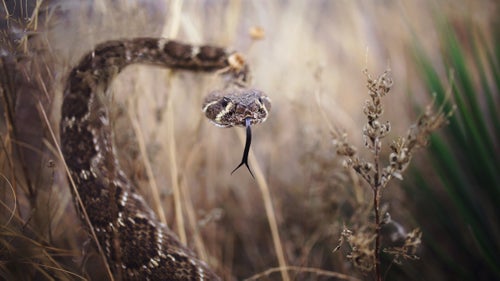 A business major at the University of Oklahoma, Ford Yates isn't on what many would consider the typical path to becoming an outdoor photographer. The 21-year-old stumbled on photography just a few years ago through his mom's 1990's DSLR. Since then, he's developed a speciality in capturing simplistic, outdoor scenes around much of the American South. His rise comes amidst a generation of new Instagram stars and storytellers—Yates has 52,000 followers—and an enormous amount of content that can be hard to filter through. Some of the new cyber stars are more puzzling than others, but Yates' following isn't up for debate.
Here, the college junior shares a few of his thoughts and favorite images from the rivers, tents, and hunting blinds of the south.
Yates: Some of my friends from the University of Texas like to make an annual weekend trip out of rattle snake hunting on a ranch near Albany, Texas. I chose to push my best judgement with this shot last March.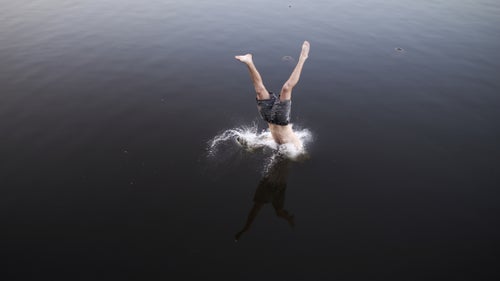 I really enjoy minimal backgrounds and overhead shots and feel those ingredients are keys parts of my photographic style. For this image, I asked one of my best friends, Luke Kittinger, to climb up a dock's roof in East Texas and take a few dives for this shot I had in mind.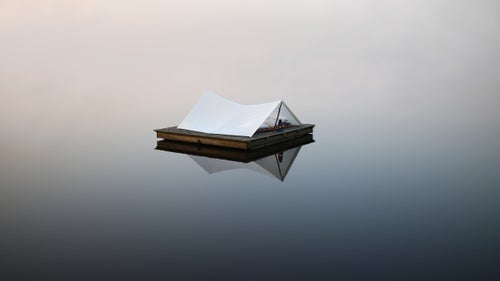 My family has been going to this small lake is East Texas for years. The water typically stays glassy like this still until 10 or 11 a.m. and on this day in May, the fog was heavy. I drove to Walmart the night before, bought a king size bed sheet for $4.96, and made this shelter the next morning. I planned on sleeping out there, but the fog quickly drenched my sleeping bags.
My brother and I spend a lot of time fishing. Whether on the fly or the bait caster, it's how I grew up in East Texas. It was natural fit as a subject of my photography.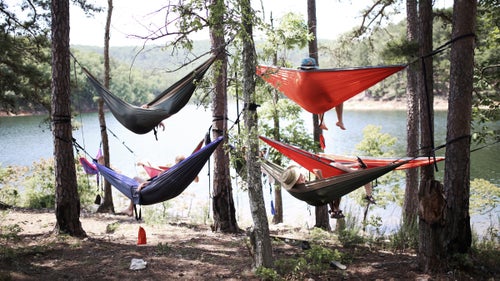 Just two months after I bought my first full-frame camera, a group of ten high school friends from Dallas took a four day camping trip in Northern Arkansas. After attempting to evade rangers in a state park near Lake Ouachita, we were quickly caught, told to leave, and find a designated campsite. No fun. The man who owned a marina near by, offered to take us and all equipment necessary to an island in the middle of this 40,000 acre lake. We were eager and hopped on board, but the pontoon boat began tilting and taking on water. Coolers and bags went floating, but soon we were at the location of this image, relaxing for the next two days.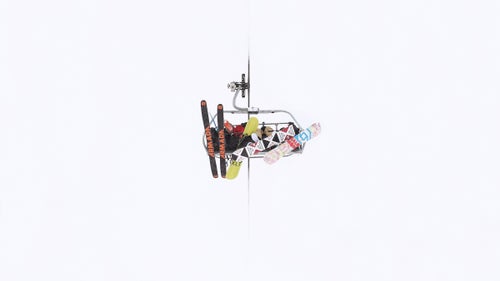 My family has always gone west to ski and Crested Butte quickly became our favorite spot. Using a longer lens, I captured this image during a heavy snowstorm looking for the right combination and colors, skis, and snowboards.
Crested Butte, Colorado. A place I wouldn't mind calling home one day.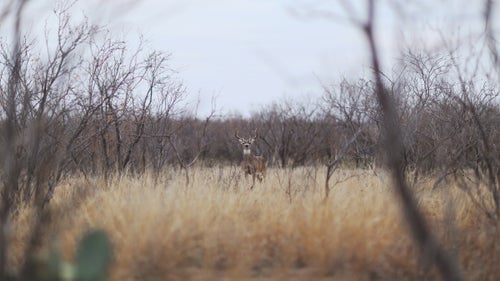 In Albany, Texas, during the rut of last year's deer season, I was invited to my friend Wade Montgomery's ranch to see how many buck we could rattle in one weekend. It was a great few days of clanging of antlers, stomping feet, and breaking branches. Wade had over 70 mature whitetail bucks running to him at the end of week one.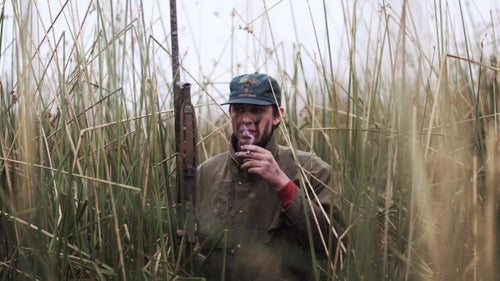 During a winter break from school last year, I put 4,000 miles on my car in 20 days. Most of these treks were to meet friends across the country to hunt ducks. Here, a cigarette break after an early morning.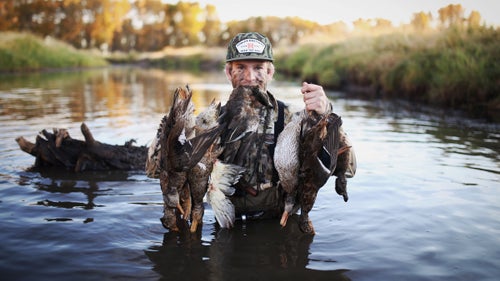 Die-hard duck friends in Midland, Texas.