Graveyard Shift with the Groomers of Park City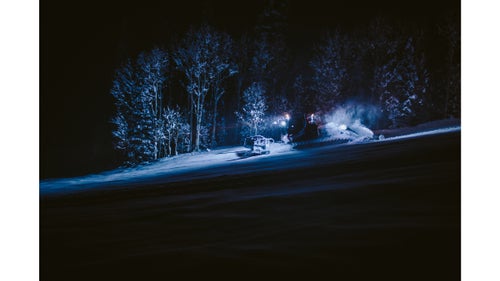 It's easy to forget the work that goes on behind the scenes to prepare, maintain, and repair our ski hills. This winter, Salt Lake City–based photographer Will Saunders embedded with Park City's night shift ski-cat crew, who are responsible for making the corduroy on one of the largest collections of groomed runs in the country.
Saunders: Almost every groomer I talked to said the best perk of the job was seeing the sunrise each morning. However, when the sun begins to rise, so does the pressure. All cats must be off the mountain by 9 a.m. As the deadline nears, the radio fires off updates of what needs to get finished before the lifts open. Once the first skiers are in line, all the cats scurry back to the warehouse, not to be seen again until midnight.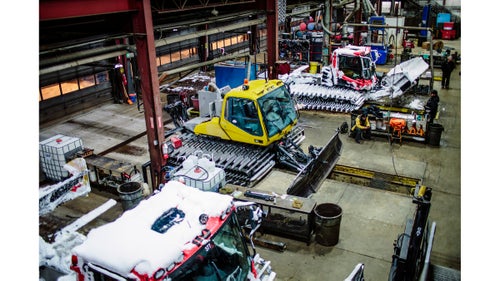 Out of sight, about halfway up Park City Resort, sits a massive warehouse where the snowcats are housed. Everything from prework meetings to oil changes happens in this garage.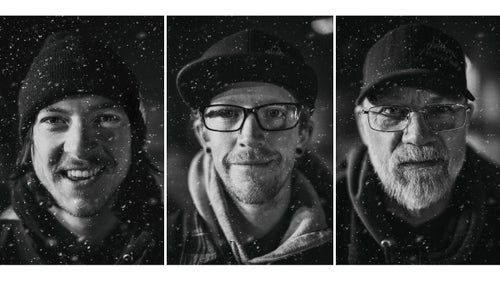 Three of Park City's grooming staff (left to right): Trey Kiendl, Steve Miller, and Rick Silver.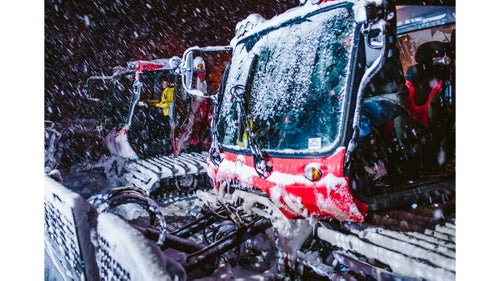 Whether it's snowing or not, the runs need to get groomed. On this particular night, snow was dumping. The guys started the cats' diesel engines a few minutes early to get them warm.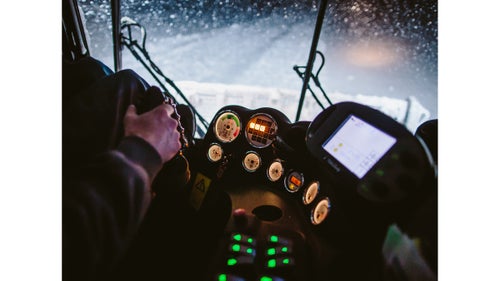 The cat's cockpit has room for two, plus a sound system and heaters that blast hot air. Two levers on the left control the speed of each track, and a joystick on the right controls the plow and groomer blades. Most of the guys arrive with experience working construction rigs or tractors.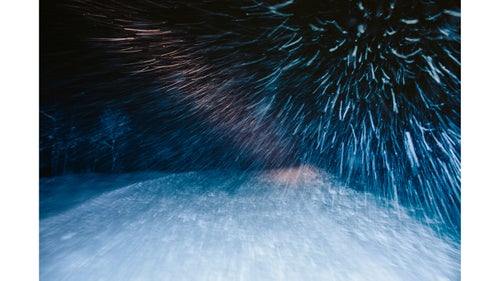 When the snow is really coming down and the cats are going full speed (15 miles per hour), you get the Star Wars effect. Even though the groomers know this mountain like the back of their hand, it's easy to get disoriented when traveling around the mountain at night with only about 30 feet of visibility. Communication over the radio and staying in a group helps keep everyone on the right track.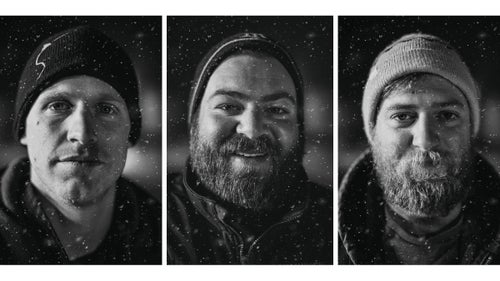 Three of Park City's grooming staff (left to right): Will Frantz, Leo Caporelli, and Noah Trunnel.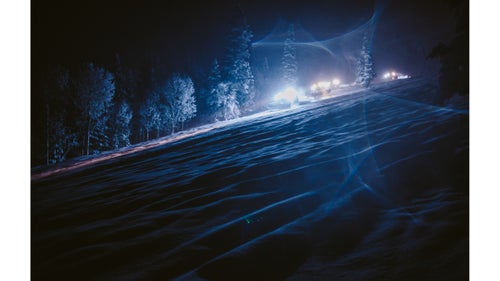 Most of the time, the groomers stay in packs, grooming each run together. They march their way up and down the mountain in formation to get the job done efficiently. The radio is constantly crackling with plans for the next run to hit and, of course, jokes to keep morale high.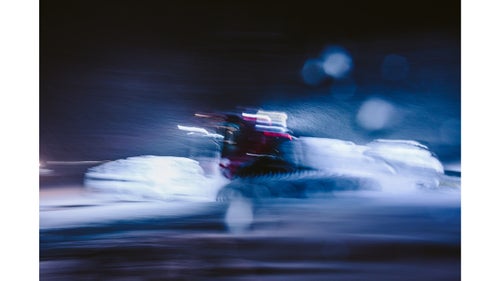 Park City has a total of 7,300 skiable acres across the 300-run, 41-lift resort.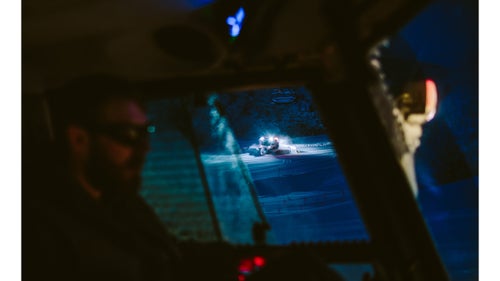 The crew pounds coffee, energy drinks, cigarettes, and chewing tobacco throughout the night to stay awake. Just like when you're driving a car, if a great song comes on, the volume tends to crank up for a few minutes.