Iceland Is a Mountain Bike Testing Paradise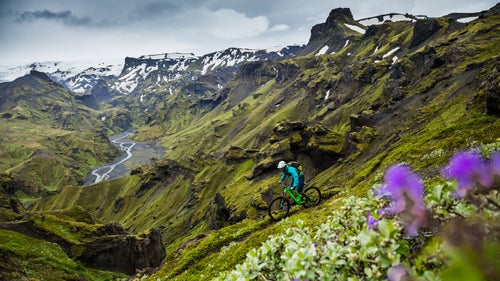 Iceland isn't on everyone's bucket list for mountain biking, but with never-ending summer days, otherworldly landscapes, and plenty of singletrack, that is likely to change. This July, Colorado-based Yeti Cycles sent photographers and filmmakers Craig Grant and Joey Schusler with pro rider Sam Seward to test out a new bike and get some jaw-dropping images. They succeeded. Here, cameraman and accomplished rider Schusler shares a few of their favorite images and a taste of the MTB wonderland.
Photo: The trails in Iceland resemble something similar to the loose rocky alpine trails of Colorado. The views, however, resemble nothing that any of us had ever seen.
Moving pictures: Watch the riders in Iceland here.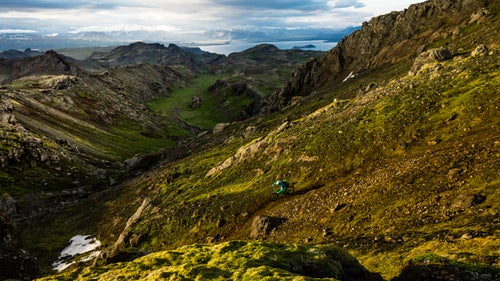 After shaking off the last bit of jet lag, we explored the mountainous areas not far outside of the capital city of Reykjavik and enjoyed the few rays of sunshine that we saw all week.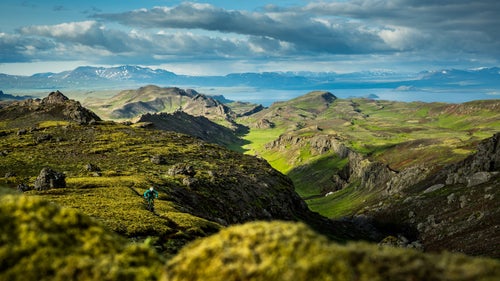 With such a small population, the urban sprawl around Iceland's capital city of Reykjavik is minimal. Just a 45 minute drive from the city and you can be out on your own, riding in the wild.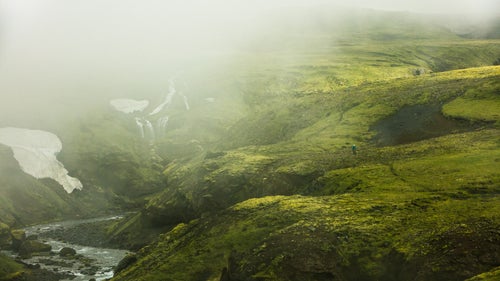 High above Skógafoss Falls and beyond the reach of the shutterbug tourist lies a primitive trail that traces the edges of the river gorge. Countless waterfalls line the edges of the gorge, filling the river with runoff from glacial ice and snow.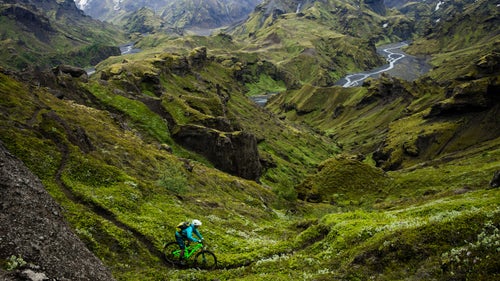 Mountain biking is fairly new to Iceland and while plenty of people go there to ride annually, the infrastructure for mountain biking isn't yet fully developed. We failed a few times, but most of the time our hunt for trail was rewarded with pristine sections of singletrack, like this beautiful trail in Thórsmörk.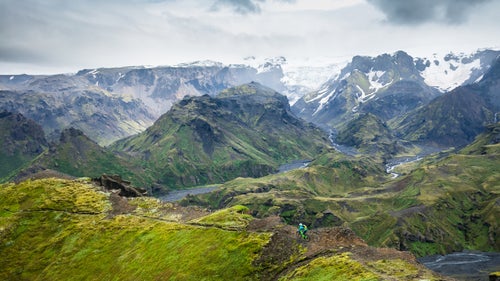 A long climb out of the valley floor revealed the terrain of the Thórsmörk region. Huge glaciers have carved up wide basins filled with braided rivers giving way to ragged peaks blanketed with rich and vibrant greens. Littered within the landscape are miles of singletrack.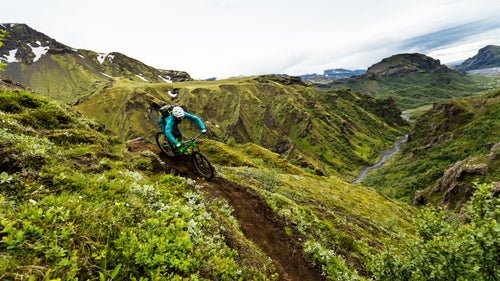 Seward exploring the terrain in the Básar region of Thórsmörk in southern Iceland. The frequent rains and overcast skies kept the dirt fresh and with the midnight sun, you can ride all day.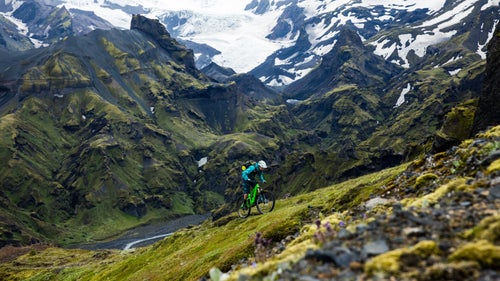 Overcast and surrounded by glaciers, the cool temps made for perfect riding conditions.
Here, Seward is powering up one of the punchy climbs spread throughout Iceland's unpredictable volcanic terrain.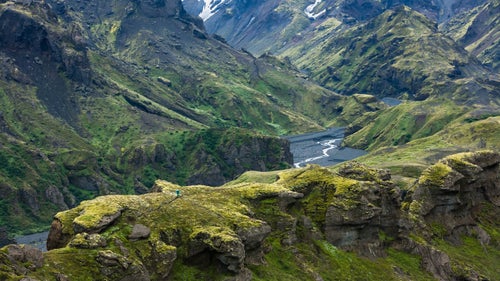 Seward on a section of trail on an elevated ridgeline. This trail, with views down on both sides, was spectacular and gave the rider a sense of being suspended between the two valley basins.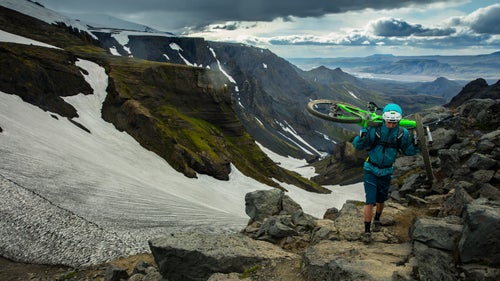 The last push to the summit. This would mark our high point for the Thórsmörk portion of the trip. It's always a good feeling to be at the top with a big burly descent ahead of you.